In this article, we're going to look at different types of water filters. But first, it's important to understand why using a water filter is necessary in the first place.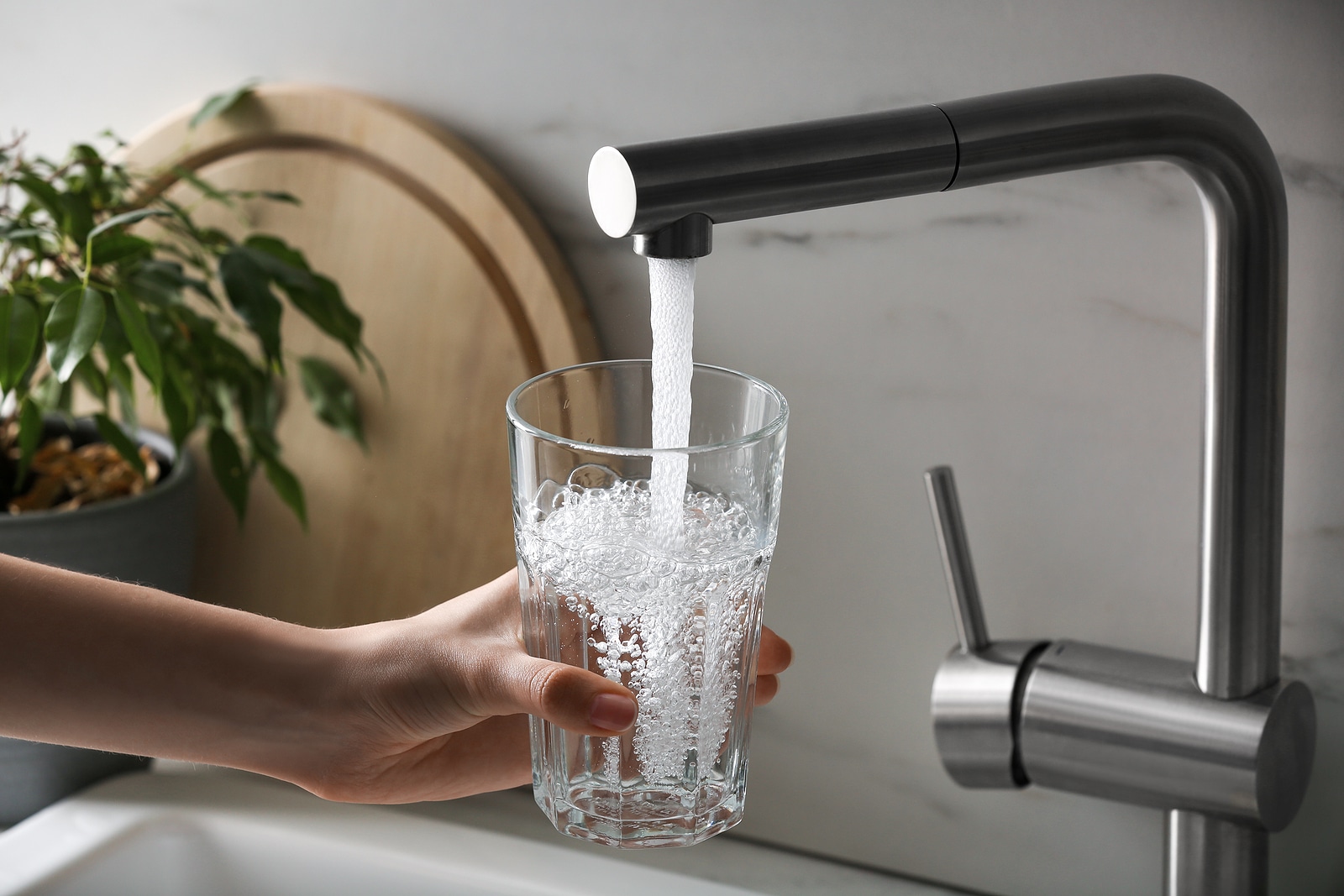 After oxygen, water is our body's most needed element. Every single cell in the body requires water to survive. The water we consume throughout the day is utilized to transport nutrients, aid in chemical and electrical reactions, detoxify the body and more.
Unfortunately, however, the water we consume may not be as clean as we would like to believe it is.
In 2017 the Environmental Working Group (EWG) reported the results of a study they did from 2010-2015. An analysis of 50,000 public water utilities found 267 different contaminants across these water samples. The EPA only regulates 89 of these contaminants.
The other pollutants are sadly not regulated. In addition to chemical pollutants, there are also agricultural pesticides and pharmaceuticals. On top of that, disinfecting chemicals such as chlorine are intentionally added to our water.
The safety and purity of our tap water – or lack thereof – should be taken seriously.
How exactly can some of these chemicals or pollutants affect health?
Pharmaceuticals, pesticides and herbicides that leach into our water can wreak havoc on our hormones. Many of these chemicals contain antibiotics, which can impair gut health over time.
In particular, I'd like to highlight the dangers of halogen chemicals such as bromine, chlorine and fluoride. These chemicals are almost always found in tap water, and they can be particularly damaging to thyroid health.
Chlorine, fluoride and bromine are very similar to iodine. Iodine is critical for thyroid health, as it is needed for thyroid hormone production.
When chlorine, fluoride and bromine are ingested into the body – such as through tap water – the thyroid will uptake those halogens thinking that they are iodine. But unlike iodine, the thyroid cannot utilize chlorine, fluoride and bromine to create thyroid hormones.
Instead, chlorine, fluoride and bromine can be stored in the thyroid tissues. This can lead to hypothyroidism, goiters, cysts and nodules.
What is there to do about it?
We absolutely need to hydrate well, but we need to be smart about it.
Consistent and significant drinking of tap water can create health challenges, particularly for those who may be struggling with thyroid function. Water filtration is the solution to the problem.
Fortunately, there are many different options when it comes to water filters. You are certain to be able to find one that fits your unique needs.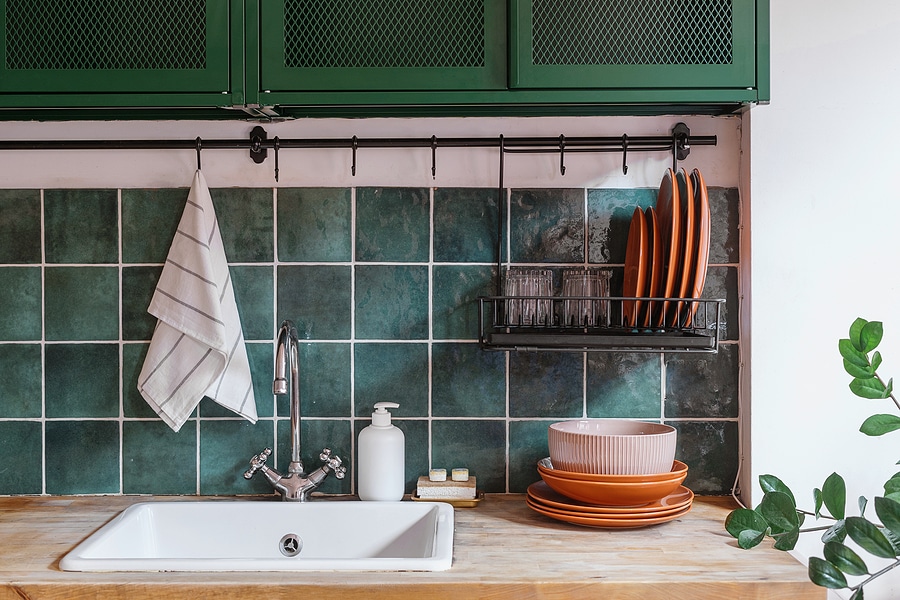 Let's dive into looking at some of my favorite water filters in all shapes and sizes for all different budgets and spaces.
Countertop Filter
The Berkey countertop filter is one that I have used for years! In fact, I bought each of my daughters their own Travel Berkey size filter to put in their dorm rooms in college.
The Berkey water filtration system is a gravity filtration system that uses charcoal filters to filter out over 200 contaminants from water. I highly suggest purchasing the fluoride filters in addition to the charcoal filters.
Use the code ORGANIC5 to save 5%.
I realize there has been a lot of speculation about the Berkey filters, so if you're looking for an alternative, The Radiant Life Ceramic Filters can be used in the Berkey. You can click here and read about the pollutants that the Radiant Life filters remove. You can use the code CARRIE to save 10%.
Under Sink Filter
The Clearly Filtered under sink water filter option is fantastic for anyone looking for top of the line water filtering without the waste of a reverse osmosis system. Additionally, there is no need for a plumber to install!
This under sink filter is composed of 3-stage filtration: advanced priming filtration, heavy metal and VOCs filtration, fluoride filtration. There is also no need to remineralize the water, which makes it super convenient.
Use code ORGANIC15 for 15% off any filtration system.
Pitcher Filter
Although I have a Berkey countertop filter, I still use my Clearly Filtered water pitcher daily. I love this pitcher for its ease and portability.
The Clearly Filtered water pitcher removes up to 99.9% of 365 contaminants. I particularly love that glyphosate is one of the contaminants filtered out, as so many of our foods are sadly sprayed with the dangerous pesticide.
Use code ORGANIC15 for 15% off any filtration system.
Water Bottle Filter
The Clearly Filtered water bottle filter is the handiest and most powerful completely on-the-go filter I've found to date. I love that it reduces waste, as there's never any need to buy bottled water when you have this!
Pro tip: This filter works perfectly with a 32-ounce Hydroflask as well! No need to even buy a new water bottle. Know that you will have to cut the straw in order to make it fit though.
Use code ORGANIC15 for 15% off any filtration system.
Refrigerator Filter
The Clearly Filtered refrigerator filter is well beyond your average refrigerator filter. It filters out numerous harmful chemicals including chlorine, heavy metals, pharmaceuticals, plastics, VOCs and more.
It's universal fit, which connects to the water line behind your refrigerator, makes it convenient to use with all different types of fridges. This is a particularly great purchase for those who have kids who are always filling up their cups at the refrigerator!
Use code ORGANIC15 for 15% off any filtration system.
Shower Filter 
The Radiant Life (use the code CARRIE to save 10%) or AquaBliss shower filter are both good options to remove chlorine and other contaminants from your water when showering. They take just minutes to install and help remove toxins that can have a negative affect on the body.
Bath Dechlorinator Ball
The Bath Dechorinator Ball from Radiant Life is a great way to remove the chlorine from the bath. When we soak in chlorinated water, the chlorine can absorb into the skin and inhibit the uptake of iodine into the thyroid. So, it's best to take a bath in water that is as chlorine-free as possible.
Use the code CARRIE to save 10%.
Whole House Filters 
If you are interested in purchasing a whole-house water filtration system, I would suggest either the Greenfield system or one from Radiant life.
Radiant Life (use the code CARRIE to save 10%) offers two different models of whole house filtration in addition to water softening. They have experts available with whom you can talk about your needs for your home, and they'll guide you in picking out what is best.
The Greenfield whole house water filtration and water structuring system uses a fabulous and innovative technology that not only filters your water, but structures it as well. Like Radiant Life, the Greenfield whole house system offers several different options for customizability.
Again, I'd encourage you to make a phone call and speak to a specialist at either company to find which option best fits your needs before purchasing.
There you have it – a unique roundup of water filters to meet your unique set of needs! I cannot stress enough the importance of water filtration when it comes to health, and particularly thyroid health.
Filter first. And then, drink up!
For further reading:
https://www.ncbi.nlm.nih.gov/pmc/articles/PMC3890436/
https://pubmed.ncbi.nlm.nih.gov/8909694/
Effects of the Environment, Chemicals and Drugs on Thyroid Function
Hidden Carcinogen Taints Tap Water
EWG's Nationwide Tap Water Transparency Report is Here: New Database Details Pollutants in Virtually All U.S. Public Water Systems