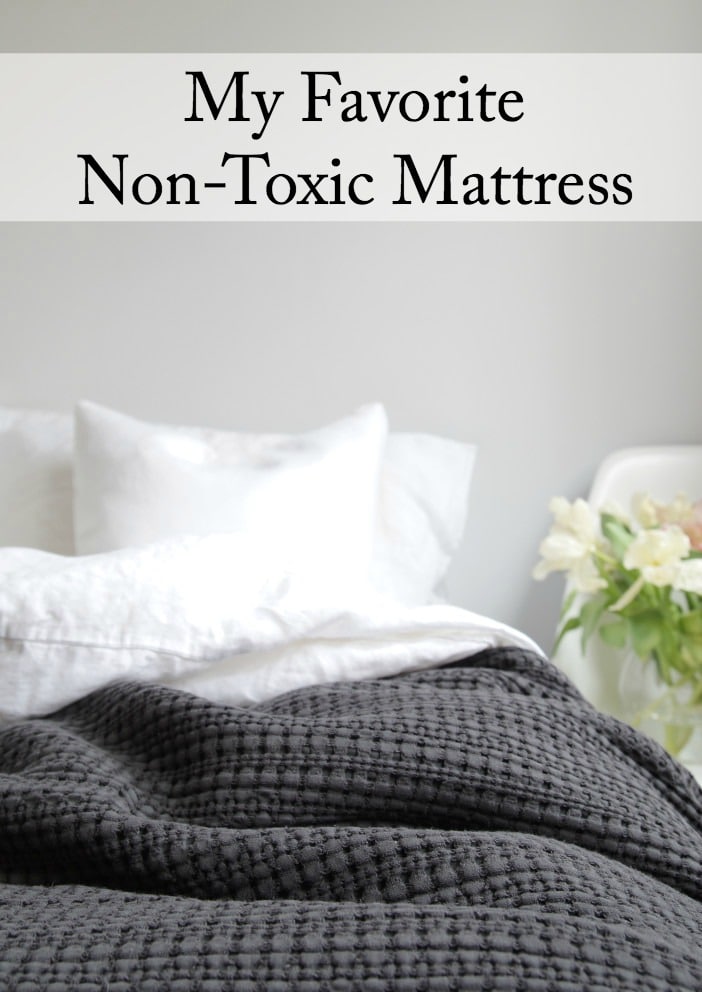 When it was time to replace our mattress last year I really wanted to get an organic mattress that would offer great back support, but as I was began reading and talking to my friends about organic mattresses, I realized that maybe it wasn't the best option.
I learned that organic mattresses break down pretty quickly. If I was going to pay a premium, I wanted something that would last and was free of synthetic fire retardants, such as formaldehyde, which can cause thyroid problems. I tried different foam mattresses in the past and really didn't sleep well on them, so I knew a foam mattress wasn't an option.
While shopping around, I happened to be chatting with Sara Pope and she recommended I try the Intellibed. Sara really does her homework, and I turn to her website often to get the real story on health-related issues, so I gave Intellibed a call.
Before I purchase a product, I'm that annoying person who calls the company and asks all sorts of questions like: Does it off-gas? For how long? What materials is it made of? Why did you choose ______ material? Can you send me a sample so I can see if it smells or I have a reaction?
The rep at Intellibed was kind enough to answer my questions and here's what I learned:
Intellibed mattresses aren't sprayed with any synthetic chemicals. Most mattresses are sprayed with chemicals such as formaldehyde and fire-retardants which are damaging to the endocrine system and are carcinogenic. Instead of synthetic chemicals, Intellibed uses nontoxic silica thread, which is actually the ingredient in those little white packet inserts in supplement bottles.
The materials used in an Intellibed mattress are CertiPUR-US which means they are analyzed by an independent and accredited testing laboratory to be free of ozone depletes, PBDEs, TDCCP or TCEP flame retardants, heavy metals, formaldehyde, and phthalates and are low VOC (Volatile Organic Compound).
The off-gassing from an Intellibed mattress is very, very minimal! Their foams are low VOC and their patented Intelli-Gel is an inert, non off-gassing material. This medical-grade gel is also used in hospitals for bedridden patients and burn victims to reduce pressure and promote healing.
The Intellibed mattress supports the body in a way other mattresses cannot. Foam mattresses, such as Tempur-Pedic®, are made of layered foam. A supportive mattress needs to support your back and push on your hips to keep the body in alignment. A foam core mattress softens over time and loses its resiliency which reduces the ability for the foam to push on the hips. Intelli-Gel behaves differently than foam. The gel collapses under the heaviest parts to the body which relieves pressure on the body. And, if you can relieve pressure points, your body won't need to move as much during the night to relieve that pressure.
The small amount of foam that wraps around the mattress gives the bed strength and is certified to be pure and toxin-free.
Given that a nontoxic mattress is quite an investment, I was happy to learn that Intellibed offers a 20-year warranty and they also have a 60-day guarantee. If you don't like the mattress, you can return it and they will pay for the shipping.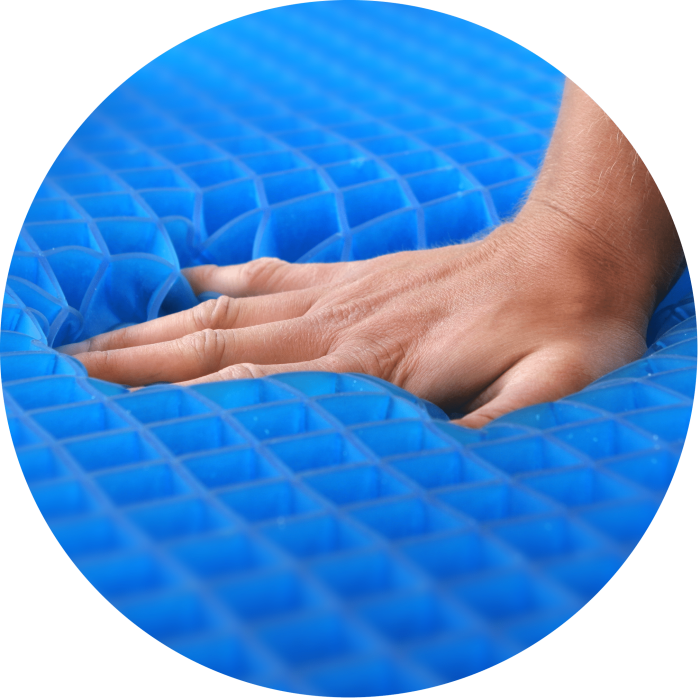 Because there wasn't an Intellibed store nearby, I first asked if they would send me a piece of the Intelli-Gel so I could make sure it didn't smell and that I wouldn't have any type of reaction to it. A few days later an Intelli-Gel sample arrived on my doorstep, free of charge! I actually sat on the Intelli-Gel while working at my desk for a few days to make sure I didn't have any negative reactions to the material. I'm very sensitive to toxic materials so, for me, this test was enough to show me that I wouldn't have any kind of skin reactions, migraines, etc. from sleeping on one of their mattresses.
While the bed isn't organic, it's a choice that I felt comfortable with because it fit my criteria for a nontoxic mattress that is supportive for the body and with almost zero off-gassing.
Before the mattress arrived, I was still skeptical as to whether it would be comfortable. I was thinking we'd send it back after a week work two. To my surprise, the mattress is supportive yet soft, and truly the most comfortable mattress I've ever slept on.
We like the Intellibed so much that we just purchased an additional Intellibed mattress and plan to replace all of the mattresses in our home with Intellibed.
They also make Intelli-Gel pillows and a mattress topper. The topper is a great option if buying a new mattress isn't in the budget right now, or if you want to add some extra non-toxic cushioning to your current mattress.
Because I'm a huge fan of their mattresses, I've become an affiliate so that I can offer you a discount. For 10% off any mattress, use my code DeliciouslyOrganic10.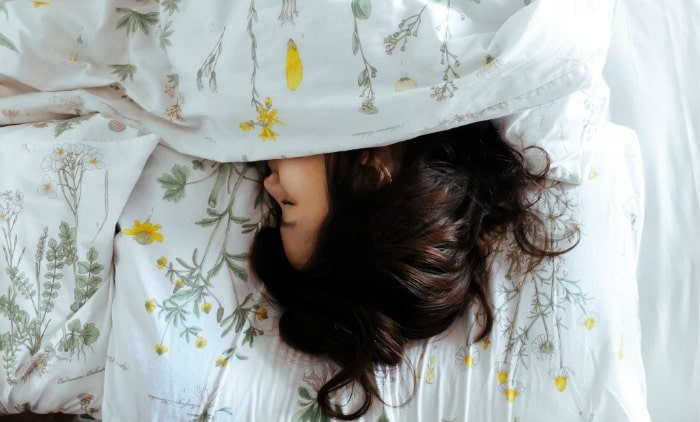 Disclosure: This post is not sponsored by Intellibed. I am an affiliate for Intellibed. If you purchase a mattress and use my discount code I will receive a commission.