A classic pound cake is a staple recipe and I'm excited today to bring you a grain-free pound cake recipe that tastes every bit as good as the original!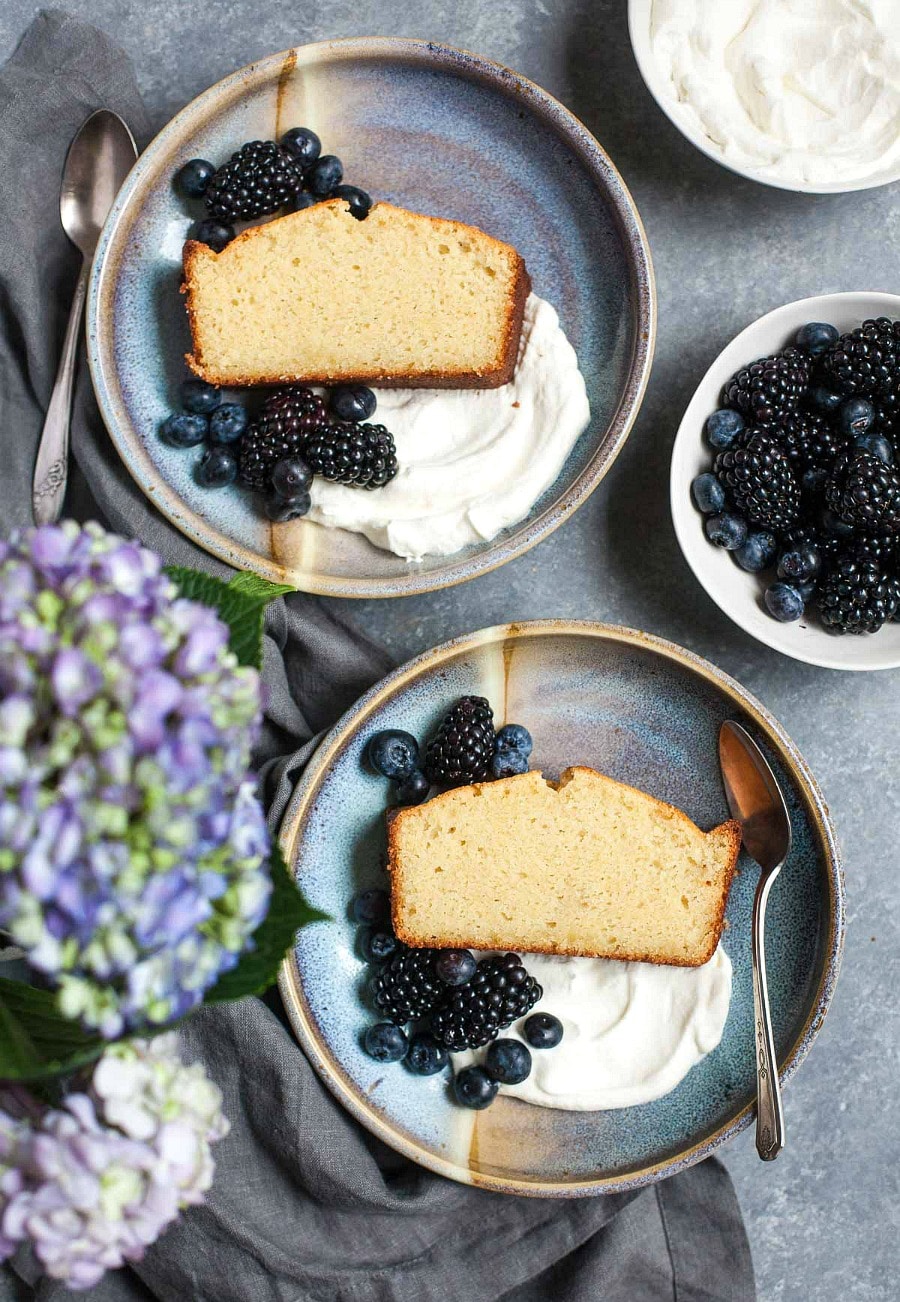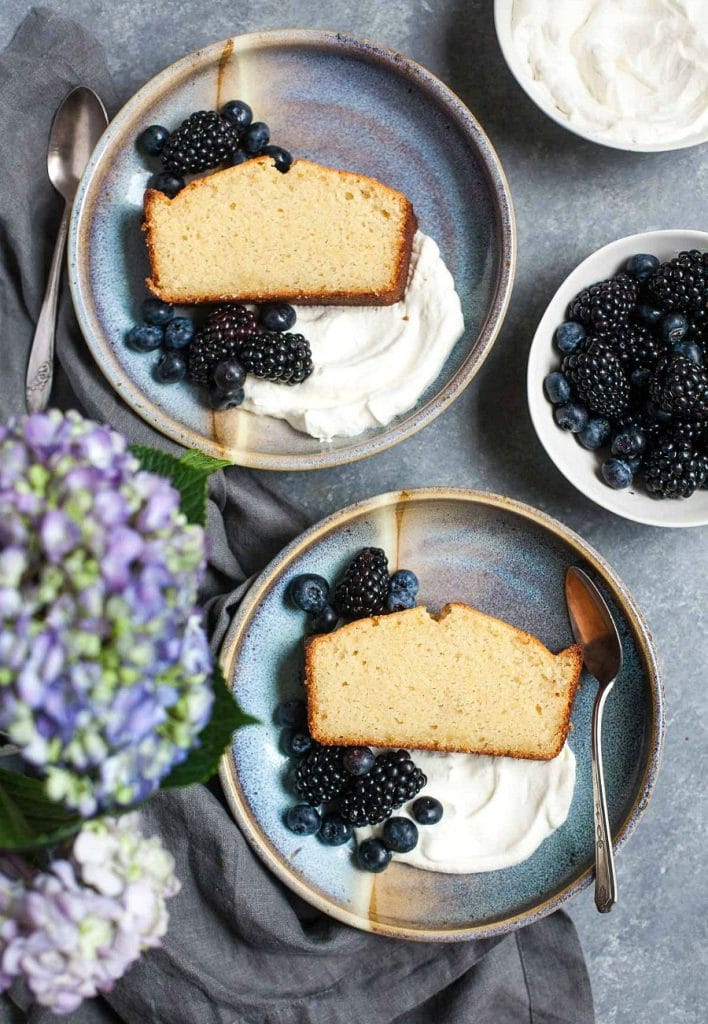 I've been doing some thinking about what kinds of sugars to use in my baking. I've been using coconut sugar as my go-to for many years and I like that it contains extra minerals and doesn't have a very high glycemic index.
But coconut sugar isn't as sweet as some other sweeteners, so you need to use a bit more coconut sugar to create the same sweetness when you compare it to a sugar like organic cane sugar.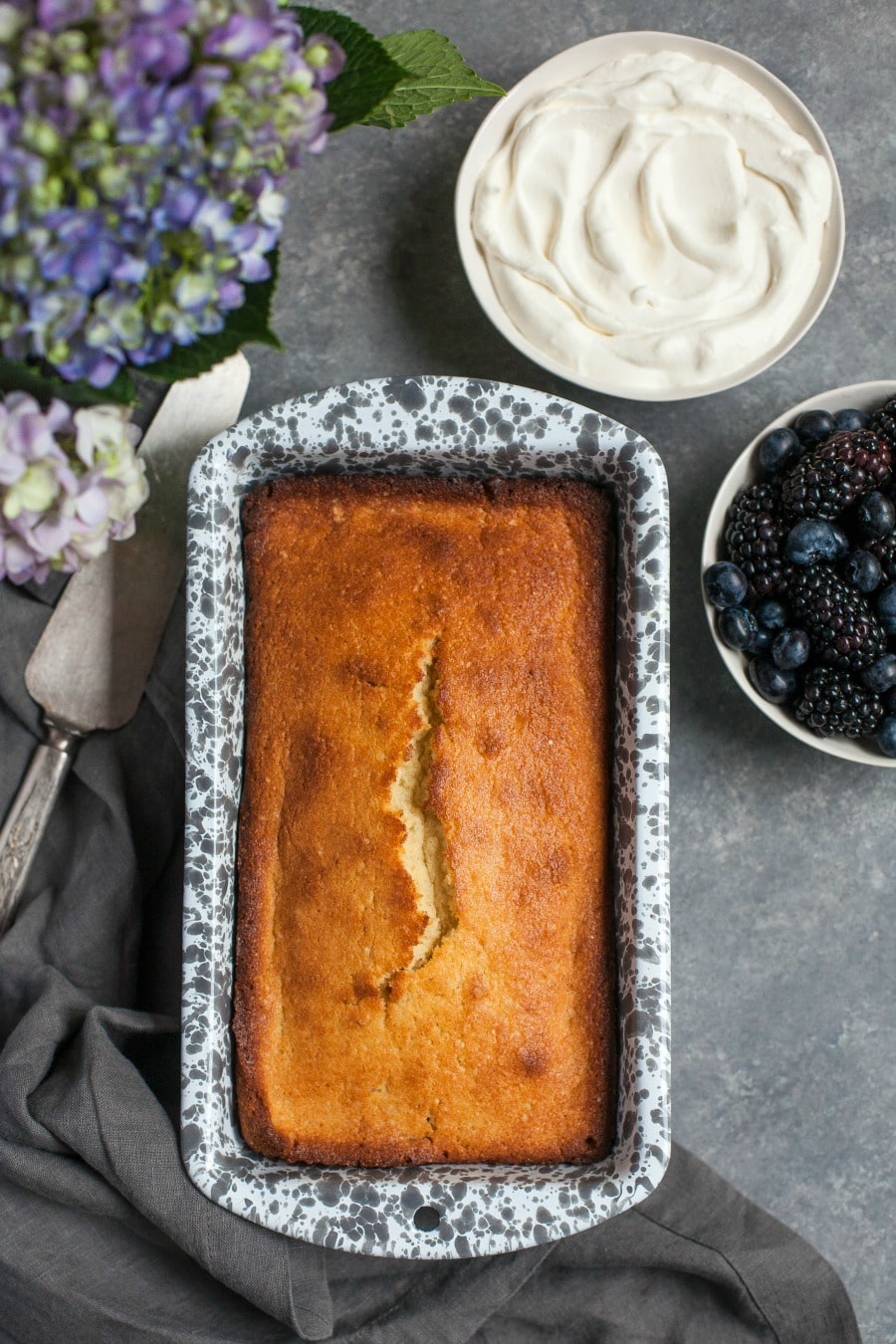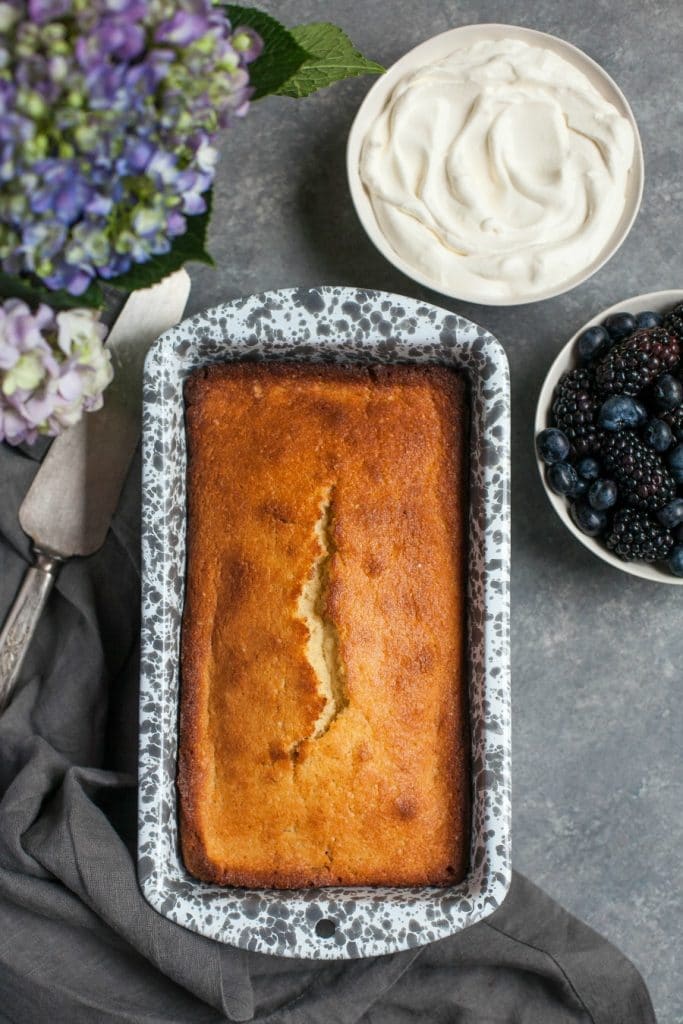 I crunched some numbers and realized there's not much of a difference in the amount of fructose when comparing organic cane sugar and coconut sugar. 
Coconut sugar is 70-79% sucrose. Sucrose is made up of half fructose. Coconut sugar is 38-48.5% fructose which is just about the same as cane sugar. 
When you take into account that cane sugar and coconut sugar contain about the same amount of fructose, and you need to use a bit more coconut sugar to get the same level of sweetness as cane sugar, there's not much of an advantage to reaching for the coconut sugar. 
So, in my opinion, if I'm going to bake for a special occasion, and the recipe doesn't require an obscene amount of sweetener, there's not much harm in reaching for some organic cane sugar.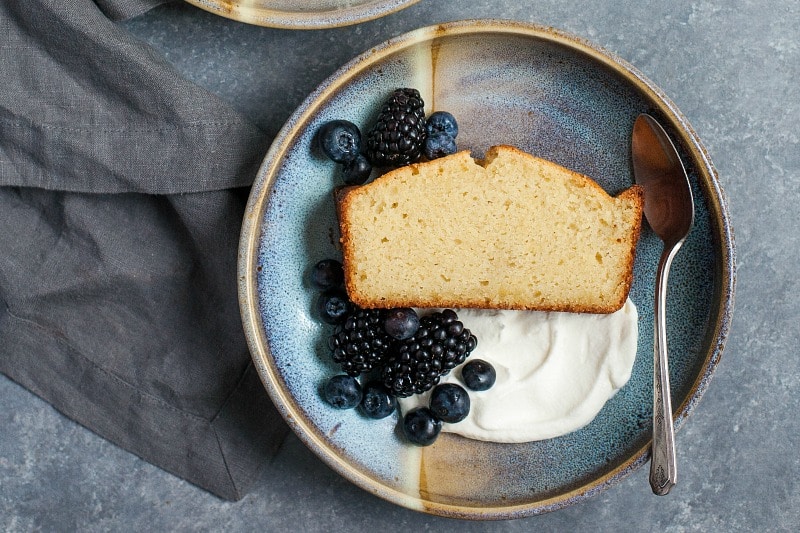 And, make sure to always get organic cane sugar. Regular conventional sugar comes from GMO sugar beets. Reducing our intake of GMOs and glyphosate is very important for good health.
This pound cake is a fun dessert to make during the fast-approaching holiday season. You can serve it alone, or with a dollop of whipped cream and berries.


Carrie Vitt
Pound Cake Recipe (Gluten-Free, Grain-Free)
Ingredients
Instructions
Preheat the oven to 350ºF and adjust the rack to the middle position. Place the butter and sugar in the bowl of a standing mixer, and beat for 5 minutes on medium-high until light and fluffy. Scrape the sides of the bowl and add the eggs one at a time with the mixer on low.
In a separate bowl, whisk together the almond flour, arrowroot, coconut flour, baking powder and sea salt. In a separate measuring cup, combine the whole milk and extracts.
With the mixer on low, add 1/3 of the flour mixture then 1/3 of the milk mixture. Continue to alternate between dry and wet ingredients until all ingredients have been added and combined.
Pour the batter into a buttered 1 1/2 quart loaf pan. Bake for 60 minutes, or until golden brown. Cool for 10 minutes, and then invert the cake out onto a serving plate. Cool completely. Serve.
Notes
I only test the recipes on my site with the listed ingredients and measurements. If you would like to try a substitution, you are welcome to share what you used and how it turned out in the comments below. Thanks!
7.8.1.2
4608
https://deliciouslyorganic.net/pound-cake-recipe-gluten-grain-free-recipe/
Copyright 2016 Deliciously Organic
Photography credit: Becky Winkler