Did you know that some of the biggest pollutants inside the typical home are conventional fabric softeners, scented candles and air fresheners? The toxic, synthetic ingredients in these products contain known carcinogens; they can cause respiratory or central nervous system issues, allergic reactions, and reproductive problems.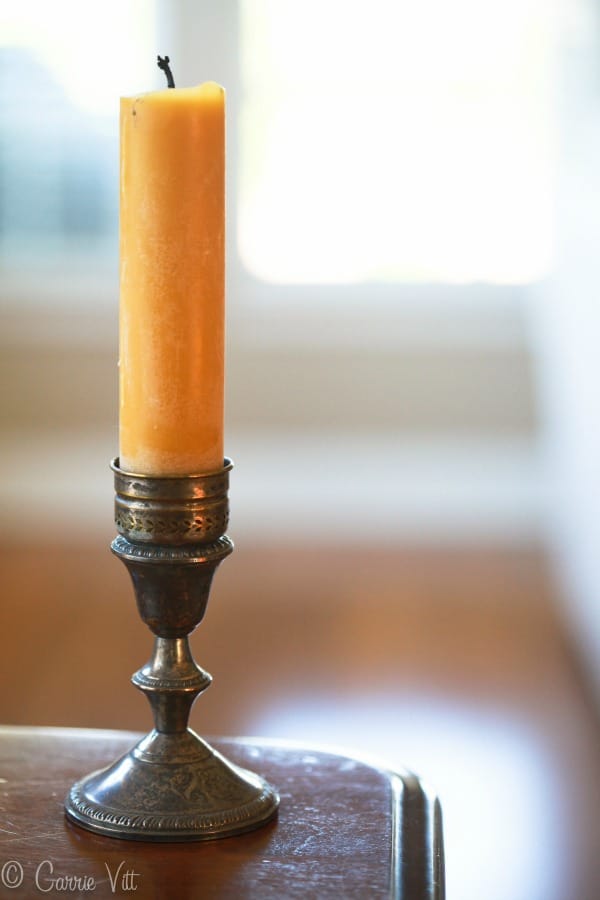 Benzyl acetate: Can cause dizziness, drowsiness, confusion, sore throat, or labored breathing when inhaled.
Benzyl Alcohol: Can causer, allergies, or toxicity within the immune system.
Ethanol: Listed as an air pollutant by the Environmental Protection Agency (EPA) and can cause central nervous system disorders.
A-Terpineol: Can cause respiratory problems, including fatal edema, and central nervous system damage.
Ethyl Acetate: A narcotic on the EPA's Hazardous Waste list.
Camphor: Causes central nervous system disorders.
Chloroform: Neurotoxic, anesthetic and carcinogenic.
Linalool: A narcotic that causes central nervous system issues.
Pentane: A chemical known to be harmful if inhaled. Can cause headaches, nausea, vomiting, drowsiness and dizziness. Repeated inhalation of vapors can cause damage to the central nervous system.
Fragrance: Carcinogen and endocrine disruptor



Here are some of the harmful ingredients in scented candles:

Paraffin: is a sludge waste product from the petroleum industry. It releases carcinogenic chemicals when burned and can cause respiratory issues.
Artificial scents and colors: Can cause allergic reactions.
Lead: found in the wicks of some candles and is released into the air. Can cause central nervous system issues and respiratory issues.
GMO soy: while we aren't sure of the long-term effects of GMO soy, I prefer to keep this out of the air in my home.

Benzene: a carcinogen
Formaldehyde: a carcinogen
Volatile Organic Compounds (VOCs): can irritate the respiratory system.
Phthalates: can interfere with production of testosterone and have been associated with reproductive abnormalities.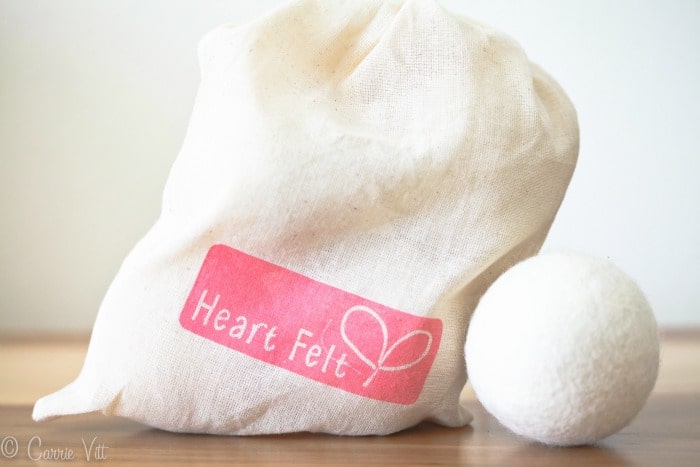 The ingredients in these products make their way into the bloodstream via the skin or lungs. Why cover our homes, clothes, towels, bed linens and ourselves in chemicals that can weaken the immune system, cause cancer, or disrupt our hormones when there are more natural alternatives?
A few years ago, I got rid of all of these potentially toxic products. Here's what I've replaced them with:
1. Wool Dryer Balls and Essential Oils
To reduce static cling and help our clothes smell fresh, I use Organic Wool Dryer Balls. They come six to a pack, last for over 1,500 loads each, are hypoallergenic and completely chemical free! I place 2 drops of essential oils like Lavender or Lemongrass on each ball before drying a load of laundry (the scent of the oil on the dry ball lasts for a few loads). The combination of the dryer balls and essential oils keep our laundry smelling fresh while free of static electricity and toxic chemicals.
2. Beeswax Candles
Beeswax candles are a fantastic natural alternative to conventional candles and help clean the air by emitting negative ions. I purchase these votive beeswax candles, these pillar candles, and these 9-hour burn candles (great for your emergency kit!).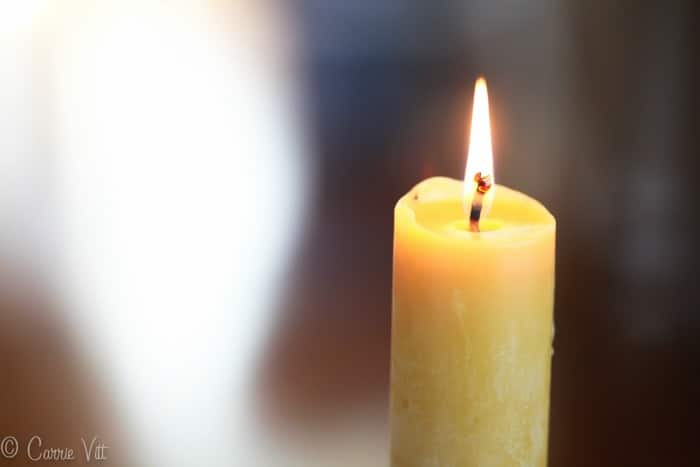 3. A Diffuser and Essential Oils
I use a diffuser and therapeutic grade essential oils in place of air fresheners and scented candles. It's important to only use essential oils that are completely pure and free of synthetic chemicals or cut with cheaper oils to reduce costs. 

The fun thing about using essential oils as an air freshener is that they can also have therapeutic effects on the body. Your sense of smell is directly connected to your emotional brain. So, inhaling pure, therapeutic grade essential oils can actually make you feel more calm, reduce sad and anxious feelings, help you feel more alert, etc. If you'd like to find out which brand I trust and use for my family, click here (I'll also send you my "50 Practical Ways to Use Essential Oils Cheat Sheet"!).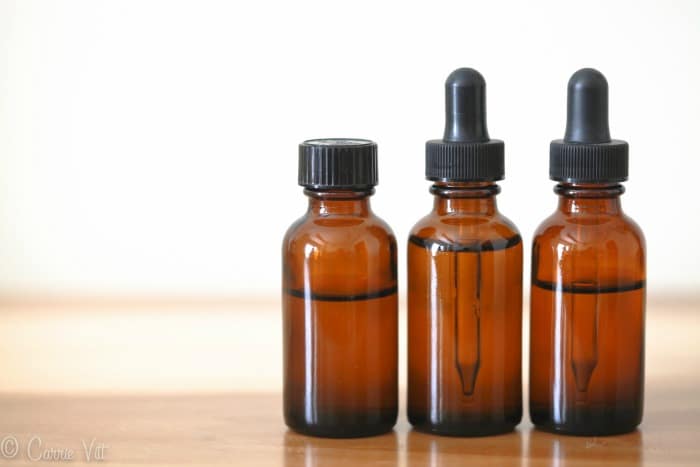 4. Glass spray bottles and essential oils
To make your own air freshener, you can fill a glass spray bottle about 3/4 of the way full with filtered water and then add 15-20 drops of your favorite essential oil. Shake and spray. You can make your own combinations using your favorite scents and you know exactly what's in the bottle!
Here are some of my favorite combinations for the diffuser as well as for homemade air freshener:
What are your favorite non-toxic alternatives to air freshener, scented candles and fabric softener?