This strawberry-raspberry soup is such a fun recipe that I got from a my good friend Gail.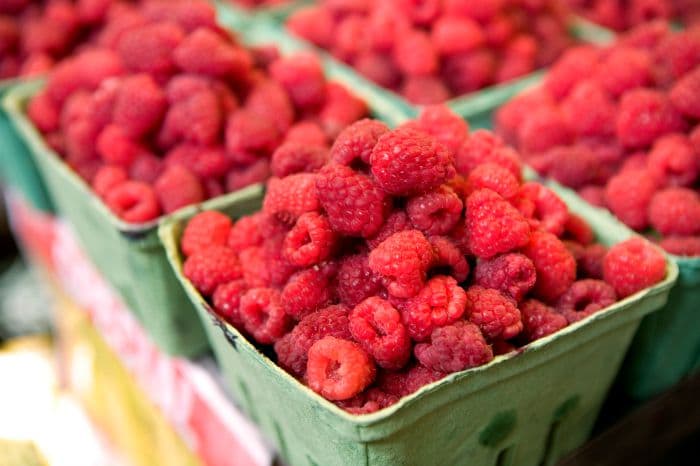 Gail was our wedding designer (almost 12 years ago) and had an incredibly successful event production company for many years in Dallas. Gail is one of those women who walks into the room and immediately brings the whole room to life. Along with being able to create just the right design and atmosphere for a party, she is also an amazing cook. Her strawberry soup recipe has been in my family recipe book for years and the other day I decided to give it a try (and I'm so glad I did!). When I tasted it I liked it so much I couldn't decide if it would be best for breakfast, brunch or dessert. The soup is cold, creamy, smooth, incredibly refreshing and something a little different than what I normally serve. The splash of club soda at the end gives the soup a fun fizz that kids (and adults alike) will love, and if you are are feeling especially extravagant, a splash of champagne will work perfectly.
Gale's Strawberry-Raspberry Soup
You can substitute blackberries for either the strawberries or raspberries or just use one kind of berry in your soup. If you don't have fresh berries you can always use frozen.
Ingredients
3 cups strawberries
3 cups raspberries
2 tablespoons arrowroot
2 tablespoons water
4 tablespoons honey
1/2 teaspoon orange zest, fresh
2 cup orange juice (fresh is preferred)
2/3 cup water
2/3 cup plain Greek yogurt, plus 2-3 tablespoons for garnish
club soda
Instructions
Puree berries in blender or food processor. Pour pureed berries through a fine mesh sieve to take out the seeds. Set aside. In a small bowl whisk together arrowroot and two tablespoons water until dissolved.
In a medium non-reactive saucepan combine berry puree, honey, arrowroot mixture, zest, orange juice and water. Cook over medium heat, stirring constantly, until the mixture comes to a boil. Reduce heat and simmer for 1 minute, stirring constantly. Remove from the heat and let cool for about 15 minutes. Pour mixture into a large bowl, cover and put in the refrigerator until cold (about 2 hours). When ready to serve, add 2/3 cup yogurt to soup mixture and mix well. Ladle soup into individual bowls and add a splash of club soda. Spoon a small dollop of yogurt on top and garnish with fresh berries.
7.8.1.2
3226
https://deliciouslyorganic.net/stawberry-raspberry-soup/
Copyright 2016 Deliciously Organic