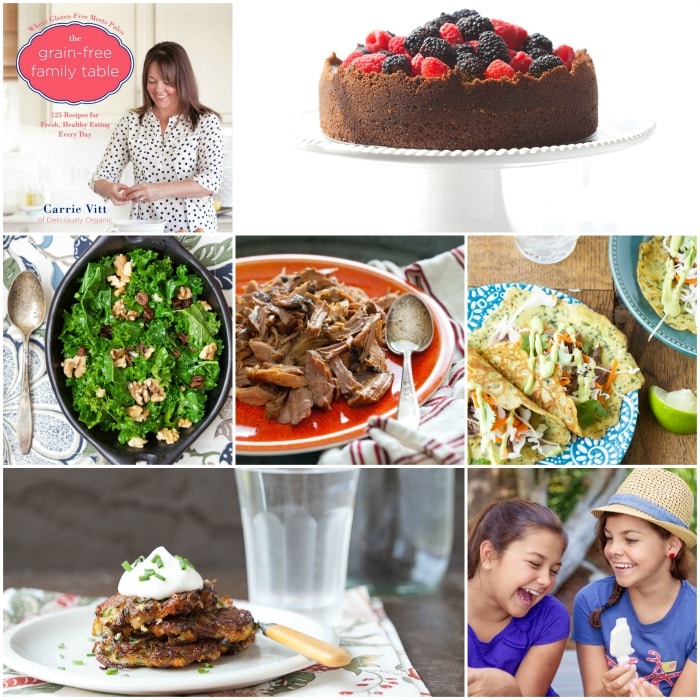 I'm elated that my new cookbook, The Grain-Free Family Table, will be released tomorrow! I'm thankful for the many years I struggled to overcome Hashimoto's disease because I can now use what I've learned to help others. If you, or someone you know is struggling with disease, I encourage you to check out my book. Yes, it has lots of delicious recipes, but I also included a great deal of information about how to reduce inflammation and begin recovering from disease.
Here's a quick breakdown of what you'll find in the book:
125 recipes are Grain-Free
125 recipes are Gluten-Free
125 recipes have a Paleo/Dairy-Free adaptation so we can all enjoy the recipes no matter our dietary restrictions.
87 recipes are Egg-Free
114 are Nut-Free
90 are coconut-free (or can easily be adapted to be)
Over 70% of the recipes have never been published on the blog.
All recipes have been tested by a professional test kitchen.
To make the book even more helpful, I included chapters on these topics:
My Path to Healing
Why Grain-Free Instead of Gluten-Free?
Grains to Avoid
My Pantry and Fridge
Equipment
How to eat out
How to adapt recipes (using the cookbooks you already have!)
How to Encourage Your Kids to Eat Grain-Free
And most importantly, throughout the entire book I give advice on how to use nutrient-dense, grain-free food to help reduce inflammation and overcome disease.
Buy Now:
Amazon
Books-A-Million
Barnes&Noble
Google play
Indie Bound
Download on iBooks
Kobo
Booktopia(for those in Australia)
BookWorld (Australia)
Amazon.ca (Canada)
Amazon.co.uk (United Kingdom)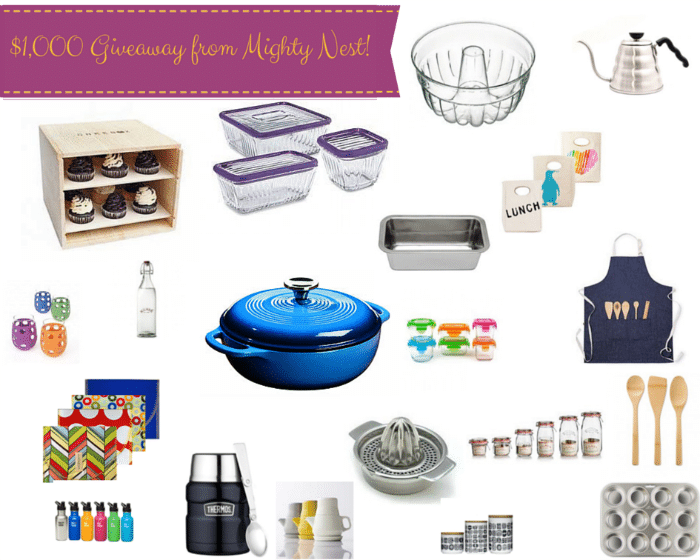 To celebrate the release of the book, Mighty Nest (my absolute favorite place to purchase safe products for my kitchen and home!) is giving one of you a very generous $750 gift certificate and a $250 donation to your local school! Mighty Nest's products are completely free of known toxic ingredients like BPA, PVC, phthalates, lead, formaldehyde, flame retardants, parabens and others. Plus, they donate a very generous amount of 15% of each order to the school of your choice!
Click on the blue button to enter!