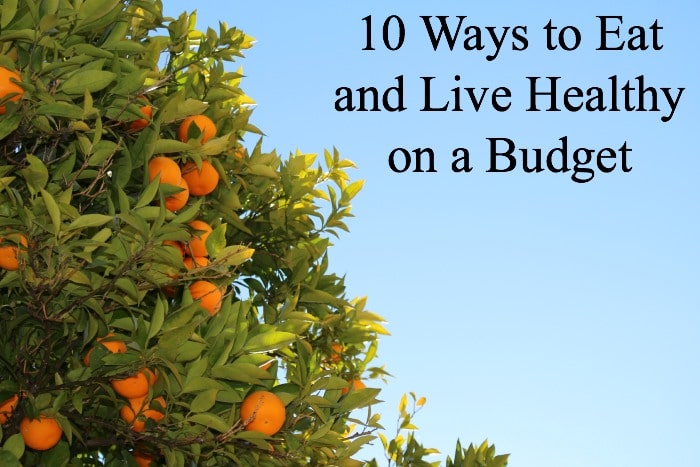 Eating real, unprocessed foods on a budget can be difficult to navigate. For most locations, shopping at a single store won't cut it, but few of us have time to drive all over town each week to gather what we need. My family started our journey to eat real food over 11 years ago. That experience combined with 4 moves form the foundation for tips to help you find what you need.
Here are 10 Ways to Eat and Live Healthy on a Budget
1. Find a farm! I really can't stress this one enough. If you want to eat organic, pastured meats (which are more nutrient-dense than their conventional counterparts), unprocessed milk, or pastured eggs then buying straight from the farm can be a huge help to your pocketbook. The websites Eat Wild, Real Milk, and Local Harvest are all great resources to find organic farms, farmer's markets or CSA's in your area. If you live in California, make sure to check out Abundant Harvest.
We've purchased our meat from Peaceful Pastures for many years. They aren't local, but they drive through Florida three times a year bringing meat to their customers. I prefer to buy in larger quantities and keep the meat in a freezer in the garage – we purchased one at a scratch and dent sale to save some money. If this isn't feasible, I recommend you look for a farm where you could pick up meat once or twice a month. On average, I pay $5.50 per pound for all of my grass-fed meats.
2. Buy Your Pantry Staples Online from a Store Like Thrive Market – This new online shop has been a dream come true for me. I order most of my pantry staples and some basic supplements at 25-50% off retail and have them shipped to my door. Here's a post I wrote about my favorite products.
3. Buy Food, Not Packaging – Why pay for cardboard and plastic when you could use that money to buy food? Even if the packaged food is organic, you're still paying more than if you made it yourself.
4. Buy in Season – This one should be obvious, but how many of us have succumbed to buying berries out of season? Buying in season not only ensures you getting the biggest bang for your buck, it also means your produce will taste "as it should".
5. Stick with the Basics – We all love a fancy vinegar, special seasoning or coffee every now and then, but if you're purchasing these items regularly, they can really add up! Make a list of these luxury items and cut back on the amount you purchase.
6. Purchase Less Popular Cuts of Meat – Steaks and boneless, skinless chicken breasts add up quickly. Whole chickens, or roasts like rump, round or sirloin are much more affordable. The key with roast is to cook it low and slow. Cooking the meat in a crock pot or roasting it for several hours in a lidded pot in the oven will produce a moist, flavorful meal. You can throw in onions, garlic, carrots, potatoes, etc. for an affordable side dish.
7. Grow a Garden – I'll admit, I haven't quite gotten the hang of this one yet, but it's on my list of things to master! I picked herbs that I use most often and grow them in pots. Purchasing organic seeds and then growing a 4×4 – foot raised bed, or a bed in the ground is a great way to save some money.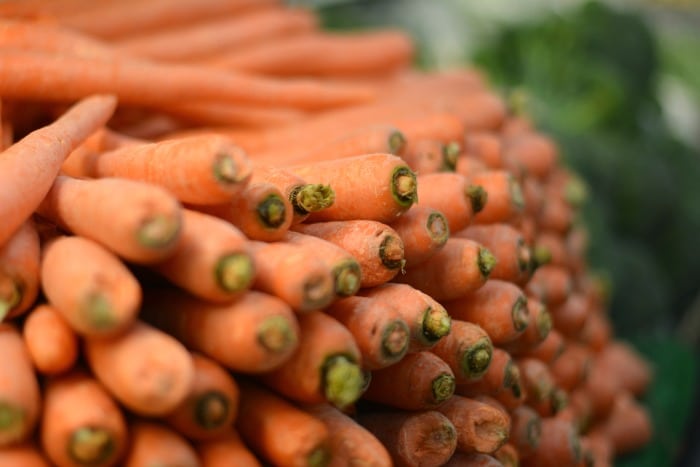 8. Eat Healthy and Spend Less at the Drugstore and Possibly Your Medical Bills – I was recently chatting with a friend who asked for suggestions I could offer regarding her 3-year old daughter's long list of health issues. I suggested some food choices that I knew might cost more than what she was used to spending, but her response surprised me. She said, "That's OK. I'm paying $400 a month for her medications."
Health costs can add up quickly!
She said that she'd be more than happy to start paying for healthier foods if she could eventually spend less on the medications.
Research suggests a healthier diet can help to reduce health issues and possibly relieve the load on your pocketbook.
I personally experienced this – after the financial drain of daily medications, popping antacids and Advil and a slew of other medications, I would never go back!
Simply put, taking reasonable preventive measures with wholesome foods and lifestyle choices can actually help us save money overall.
9. Cook in Bulk and Use Your Freezer – I often double a recipe for dinner so we can eat the leftovers at lunch. It saves me time and money and my family loves it. Soups, stews and casseroles are fantastic for bulk cooking and they freeze beautifully.
10. Use Coupons and Regularly Check for Discounts – Here are some great resources for you:
Organic Deals – They publish the latest deals at various grocery stores and offer coupons.
Whole Foods Sales & Deals – I know this store can be more expensive, but make sure to check their weekly sales and deals to stock up on your favorites!
Naturally Thrifty – This site has lists of dozens of places to grab coupons online.
What are your tips for eating and living healthy on a budget? Please share in the comments below!