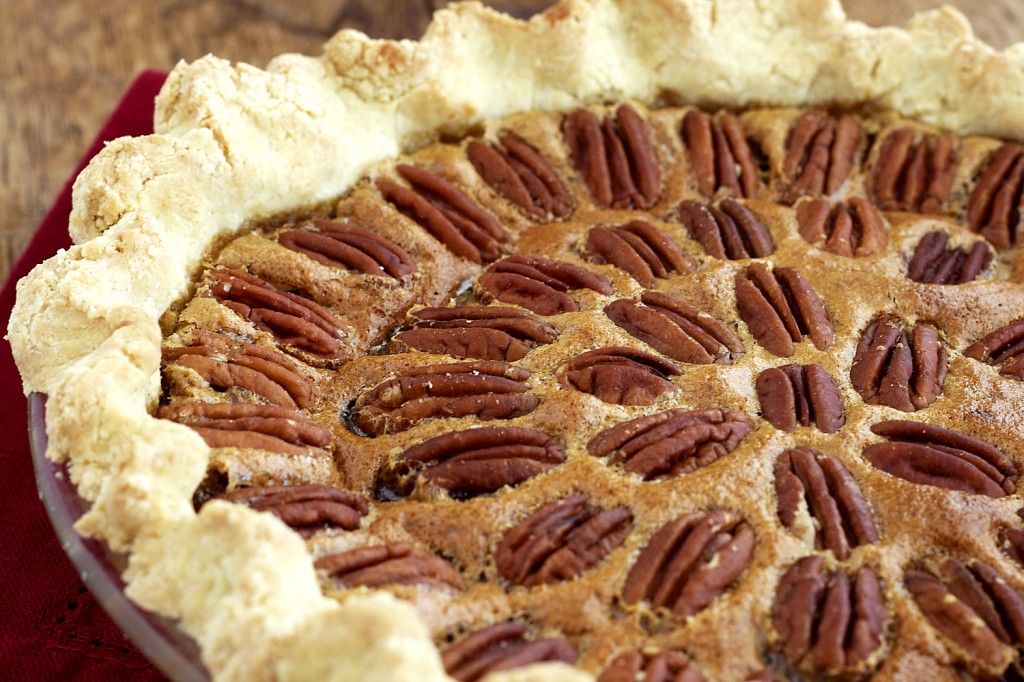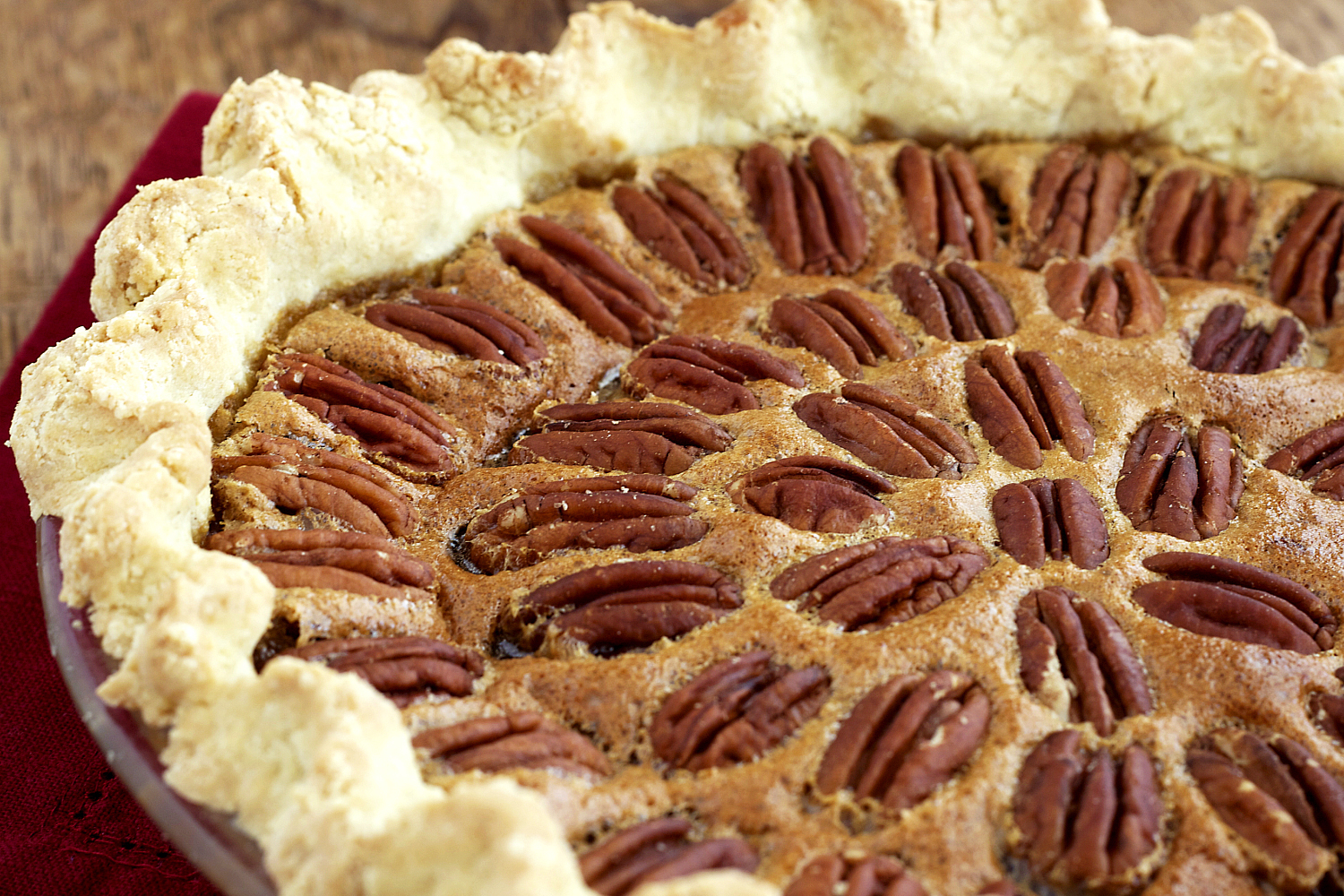 I love pecan pie. It's always been my favorite but of course, it contains corn syrup as a necessary ingredient. I only make it on Thanksgiving day so in the past I've bought a bottle of organic corn syrup (to avoid the genetically modified alterative) and baked my pie. But this year while testing the recipes for my cookbook I learned a little secret. If you simmer maple syrup until it reaches 225ºF it "acts" like corn syrup. Truly! Now pecan pie can be made with 100% unprocessed ingredients. I contemplated this recipe for months, finally gave it a whirl last week, and was delighted when the pie tasted just as good as my Mom's. I also baked the pie using a gluten free crust and wow, it was amazing!
Now, my friends, you can have your pie and eat it too.
Ingredients
1 unbaked pie shell
Click here for the Gluten Free Pie Crust Recipe . (After your dough has chilled, proceed with instructions below.)?
Click here for the Whole Wheat Pie Crust Recipe . (After your dough has chilled, proceed with instructions below.)

For the filling:?

1 cup plus 1 tablespoon maple syrup?
3/4 cup organic whole cane sugar or sucanat?
2 tablespoons butter?
3 large eggs, lightly beaten?
1 teaspoon vanilla extract?
1/4 teaspoon sea salt?
1 cup whole pecan halves
Instructions
Unwrap dough and place a new sheet of plastic wrap on top. Roll out dough in between the sheets of plastic into a 12-inch disk. Remove the top sheet of plastic wrap and then carefully place the dough into the pie dish and peel off remaining plastic. Fold the overhanging dough under itself and then crimp with your fingers or press against the lip of the pie dish with a fork. Place crust in the refrigerator while you prepare the filling.
Preheat oven to 400ºF and adjust rack to lower-middle position. Heat maple syrup over medium heat in a medium saucepan. Simmer until syrup reaches 225ºF. While syrup is simmering place whole cane sugar and butter in a medium mixing bowl. As soon as the syrup reaches 225ºF immediately pour syrup over sugar and butter mixture. Let mixture sit for 1 minute and then whisk together. Whisk in eggs, vanilla and sea salt. Pour mixture into prepared pie crust and top with pecans. Bake for 15 minutes. Reduce heat to 350ºF and bake for an additional 25-30 minutes. The filling will be slightly less set in the center than the edges but will set as it cools. Serve slightly warm or at room temperature.
7.6.4
4189
https://deliciouslyorganic.net/a-whole-foods-thanksgiving-pecan-pie/
Copyright 2016 Deliciously Organic
Posts may contain affiliate links. If you purchase a product through an affiliate link, your costs will be the same but Deliciously Organic will receive a small commission. This helps cover some of the costs for this site. We appreciate your support!