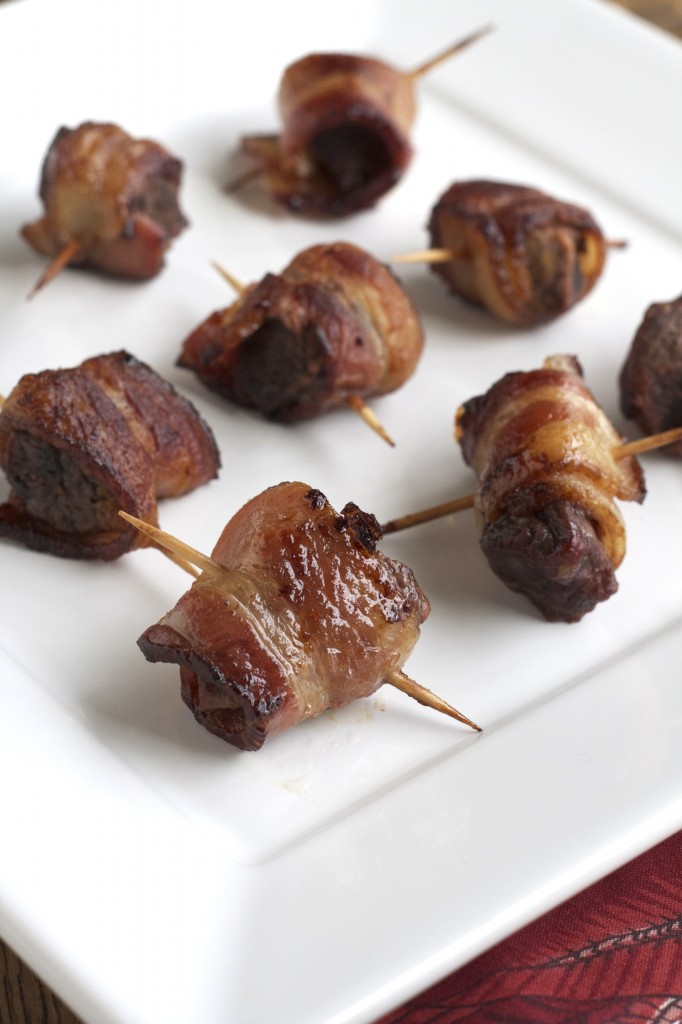 Have you finished your Christmas shopping or planned your Christmas menu? I know we are all busy right now so I wanted to give you a quick and mouth-watering appetizer and a few last-minute gift ideas.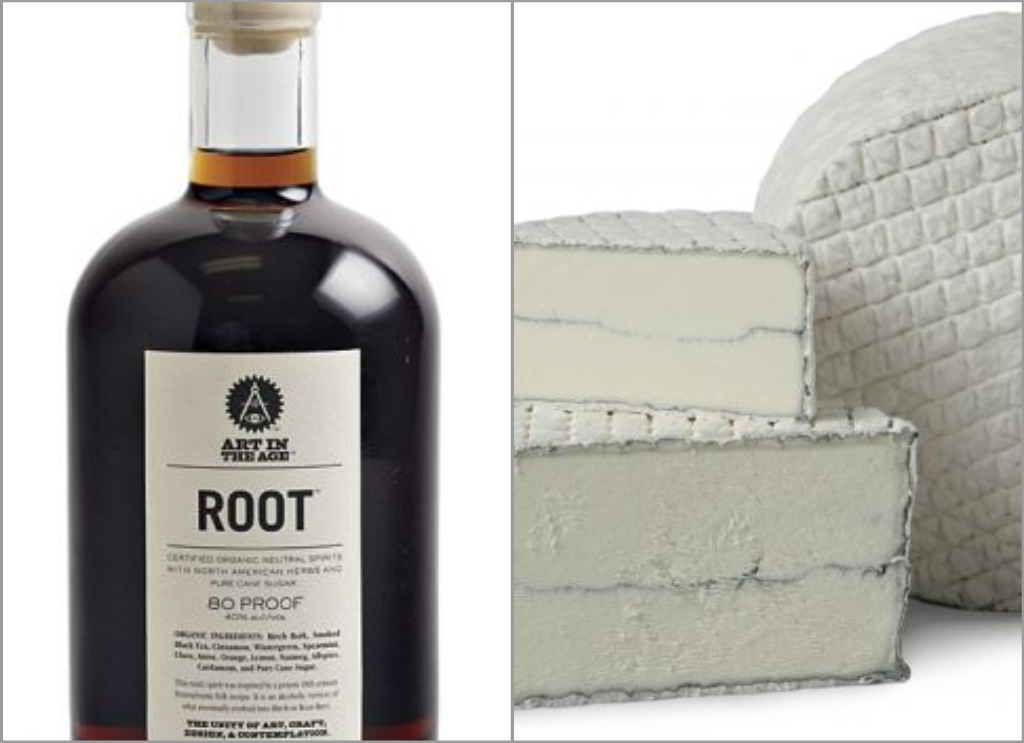 Root is a 100% organic neutral grain spirit mixed with roots, herbs, spices, citrus and pure cane sugar. This stuff is delicious served over ice or mixed with other drinks such as eggnog for a festive touch. Have you ever tried Humboldt Fog cheese? It's an ultra creamy, decadent goat cheese; perfect for the holidays. I like to serve it with Pomodori al Forno (a fancy way to say, slow roasted tomatoes with olive oil and herbs). The combination of the two is my favorite appetizer to serve for family gatherings and Christmas parties. For the cheese lover this may be the ideal gift.
.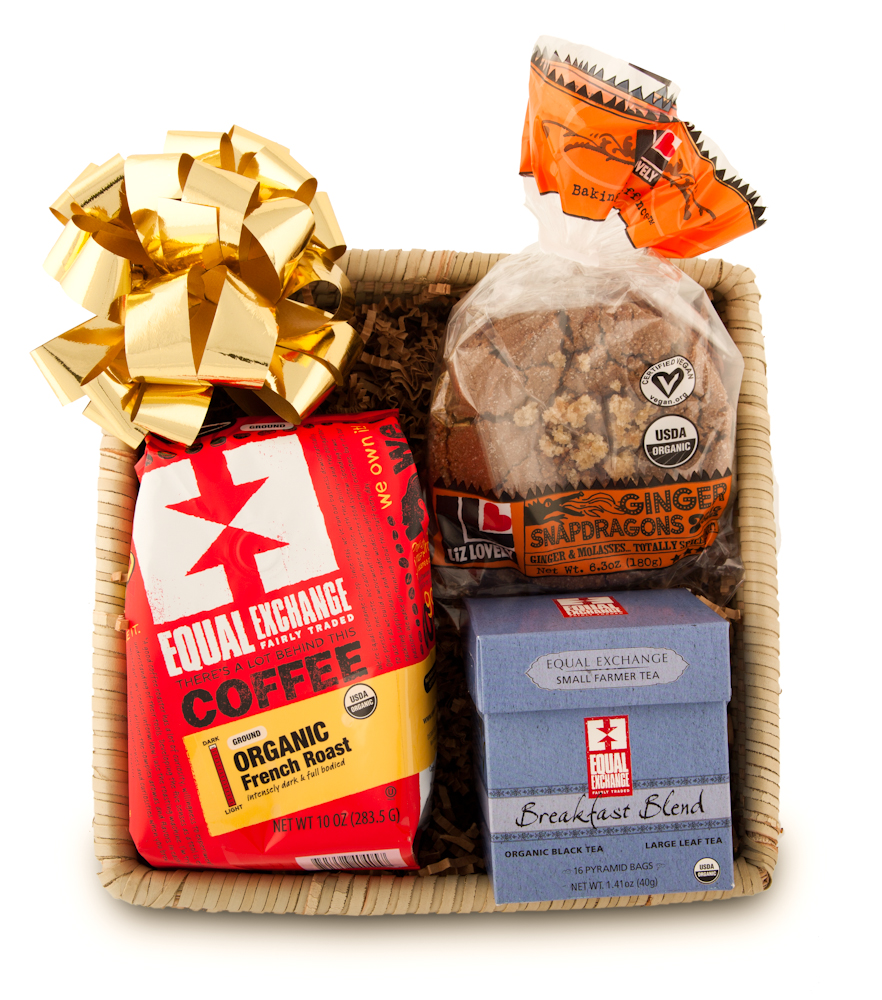 If you have someone on your list who has everything, or you simply have no idea what to buy, may I suggest an Equal Exchange Good Morning gift basket. You can include organic coffee, organic breakfast blend tea, and a package of Liz Lovely ginger snapdragon cookies and place them in a hand-made basket. I have to tell you, these snapdragon cookies aren't just any gingerbread cookies, but honestly the best I've ever had. Period. They're chewy, sweet, with an intense ginger flavor that simply says "Christmas" with the first bite.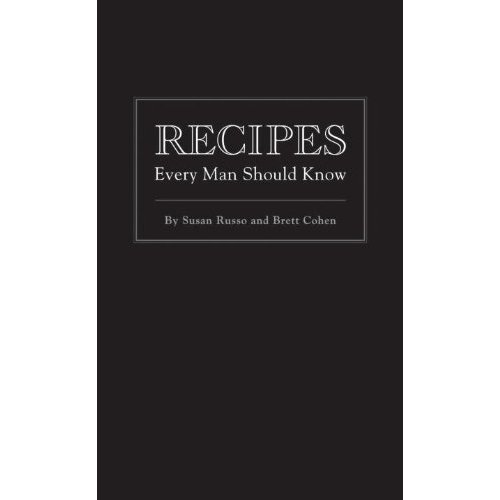 Recipes Every Man Should Know is the perfect stocking stuffer for any guy in your life. It's a small pocket-sized book filled with basic recipes for every man. For a guy that travels a lot, or one who's in college, it's a perfect way to help him cook a little more while away from home. And, at $9.95 it's a fantastic deal.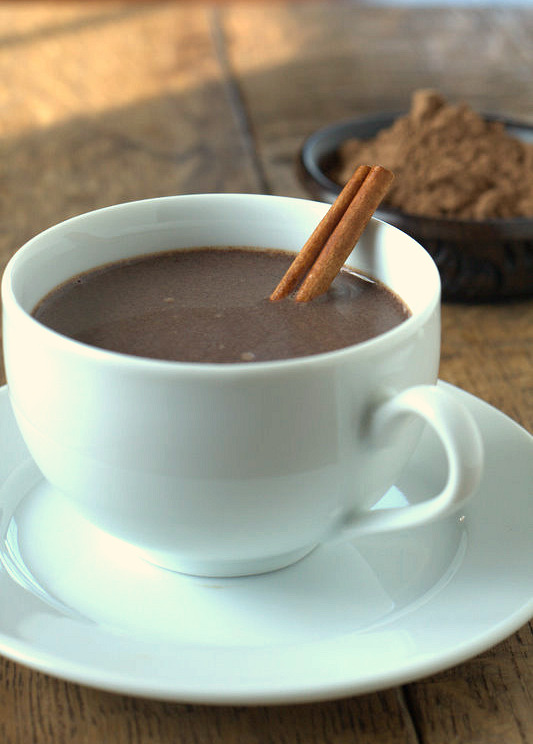 For a quick homemade gift, you can make thisorganic hot cocoa mix, put it in a pretty jar, tie a bow, and you've got an organic gift to warm friends from the inside-out.
Of course, you may need inspiration for your menu as much as your gift list, so on to the appetizer! I suggest tender steak in a dynamite marinade, surrounded by bacon and baked. They're great when prepared ahead of time then cooked just before the party. You can even freeze them, just add about 7 minutes to the baking time and enjoy your year-end celebrations.
Serves: Makes about 30 appetizers
Bacon and Steak Bites
Ingredients
10 ounces beef tenderlion (grass-fed preferred)
1/2 cup fermented soy or tamari sauce or coconut aminos (I prefer Ohsawa Organic Nama Shoyu )
3 tablespoons red wine vinegar
2 cloves garlic, minced
10 large slices of bacon (pastured preferred)
Freshly ground black pepper
Instructions
Place meat in a shallow baking dish. Whisk together soy sauce, red wine vinegar and garlic in a small measuring cup. Pour marinade over steak and marinate for 3 hours in the fridge or 1 hour at room temperature.
Preheat oven to 400ºF and adjust rack to middle position. Cut steak into 1 1/2-inch pieces. Cut each slice of bacon into 3 pieces. Wrap 1 piece of bacon around 1 piece of steak. Secure with a toothpick and place on a baking sheet lined with parchment paper. Repeat with remaining bacon and steak. Season each piece with black pepper and bake for 18 minutes, turning each piece half way through baking time. Serve immediately.
7.8.1.2
3475
https://deliciouslyorganic.net/bacon-and-steak-bites/
Copyright 2016 Deliciously Organic