Swiss chard with red onion and bacon is a delicious way to incorporate greens into your diet.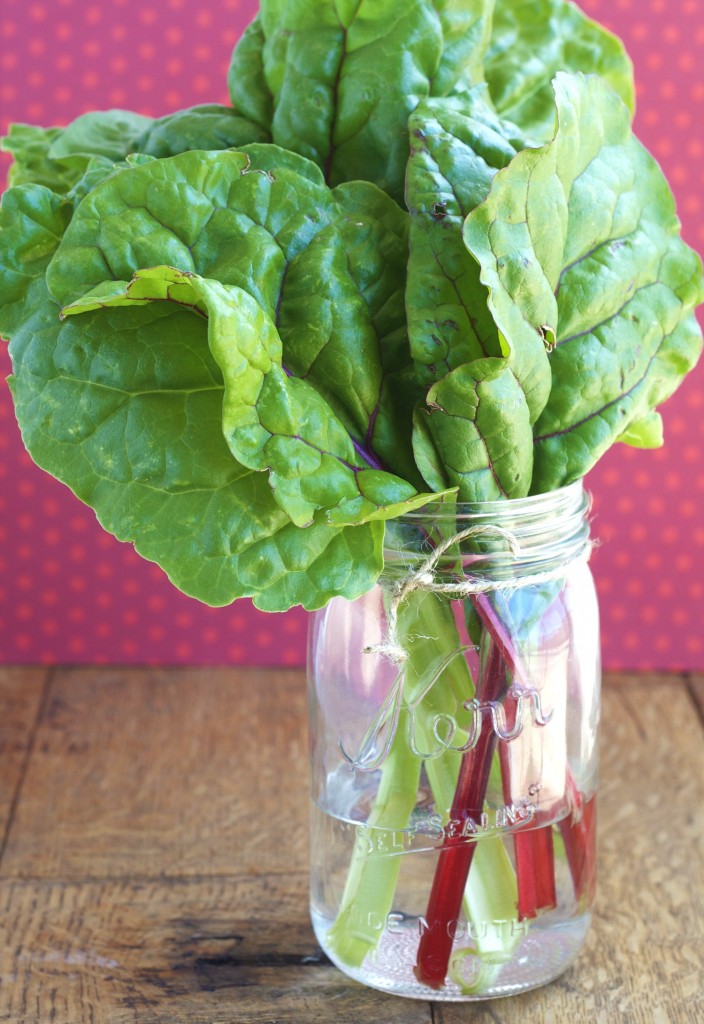 Many of us are scared of leafy greens or simply don't know what to do with them. I worked for my Mom's catering company for many years. We used large kale leaves as the foundation for beautiful vegetable and fruit displays. Growing up, I thought large leafy greens were for decoration. Not to eat.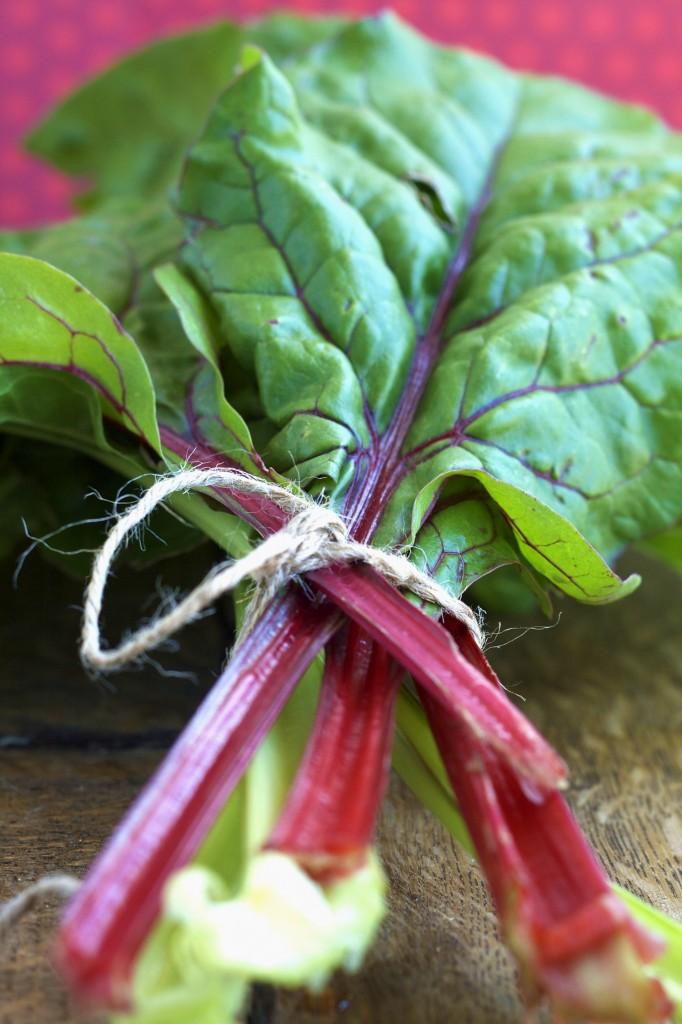 Leafy greens aren't very expensive and if you arm yourself with a few great recipes, you can make some cheap, very healthy side dishes. As I've mentioned before, my favorite book for fabulous vegetable recipes is Perfect Vegetables . If you don't have this book, go to Amazon and buy it. It has practical recipes and has become my key source for information about vegetables. In the summertime when vegetables abound, I keep Perfect Vegetables on hand in the kitchen to help me make the most of these affordable ingredients.
One of my new favorite ways to cook chard is with red onion and bacon. You saute the bacon until crispy, cook the red onion in the bacon fat, throw in a bit of garlic and fresh thyme and toss in the chard. A friend of mind came for dinner a couple of weeks ago and I served it alongside some meatloaf. The chard disappeared within minutes. The kids even licked their plates – they weren't afraid!
Serves: Serves 4 as a side dish
Swiss Chard with Red Onion and Bacon
Adapted slightly from Perfect Vegetables
Ingredients
For the Chard:

2 slices bacon, cut into 1/2-inch pieces (pastured, and nitrate-free preferred)
1/2 medium red onion, diced
1 garlic clove, minced
1 teaspoon fresh thyme leaves
1 large head of swiss chard, washed, and coarsely chopped
Sea salt and freshly cracked black pepper
Instructions
Cook the bacon in a large skillet over medium heat until crisp, about 5-7 minutes. Transfer the bacon to a small bowl with a slotted spoon. Leave the drippings in the pan. Add the onion to the pan and saute until golden brown, about 4 minutes. Stir in the garlic and thyme and cook until fragrant, about 45 seconds. Add chard and stir occasionally until wilted, 2-3 minutes. Season generously with salt and pepper. Top with bacon. Serve immediately.
7.8.1.2
3494
https://deliciouslyorganic.net/organic-real-food-on-a-budget-swiss-chard-with-red-onion-and-bacon/
Copyright 2016 Deliciously Organic
SaveSave