Basil Lemonade is refreshing, easy to make, and perfect for the hot summer days!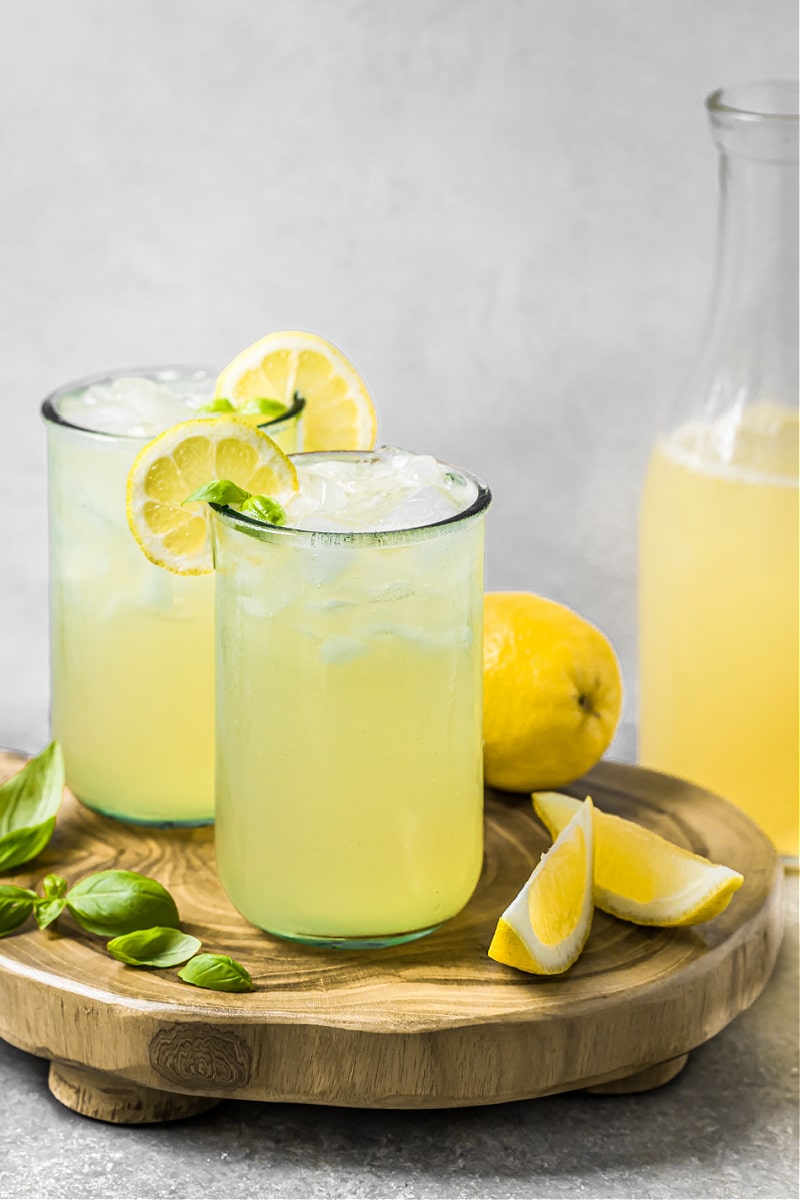 I love a good lemonade, but most are too sweet for my taste, so I like to make my own. In this recipe, the fresh basil is steeped in raw honey, organic cane sugar and water, and then the lemon juice is stirred in.
You can make an entire pitcher of lemonade with this recipe, or pour the lemon-basil syrup into a mason jar, store in the fridge and add a few tablespoons to sparkling water. This way, you can make the lemonade as sweet as you like.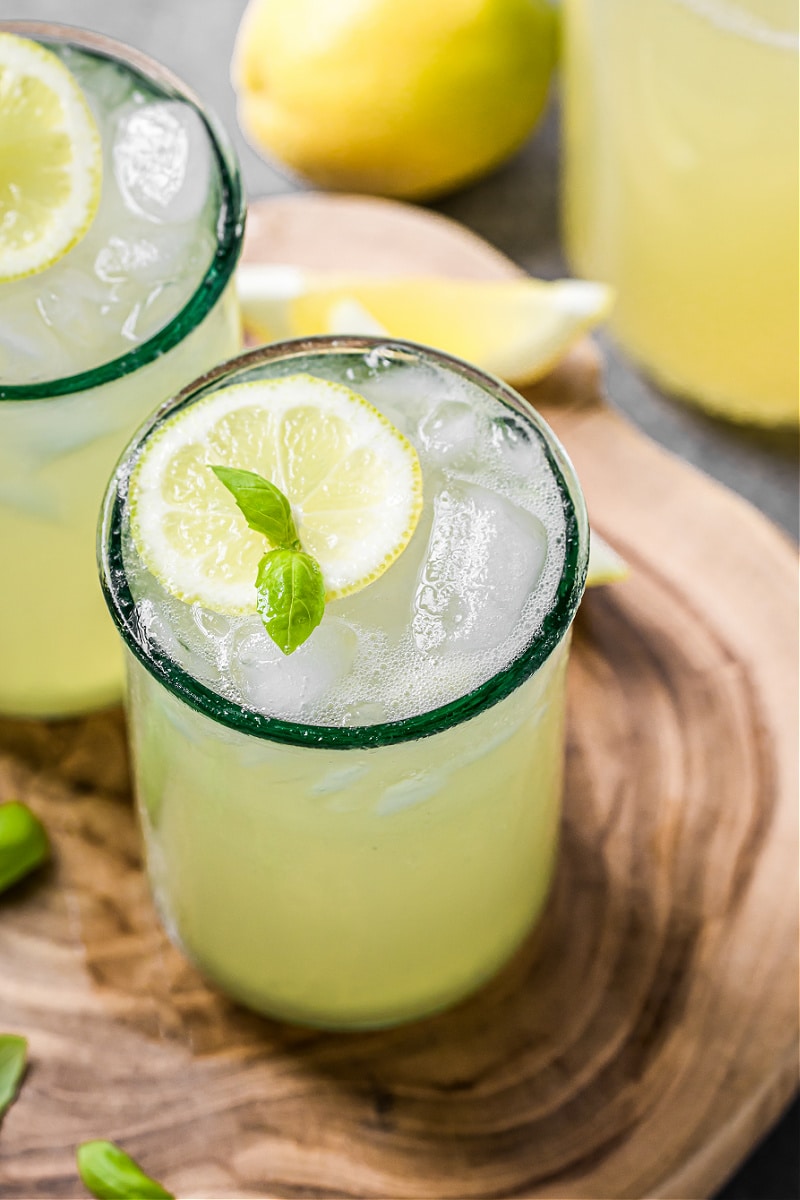 The syrup keeps in the fridge for about 2 weeks. If you prefer not to use sparkling water, you can add still filtered water instead. Enjoy!
Print
Basil Lemonade Recipe
1 cup

water

1/4 cup

organic cane sugar

1/4 cup

raw honey

1 1/2 cups

fresh lemon juice

8

large basil leaves
Lemon slices

3 cups

sparkling water
Instructions
Heat the water and cane sugar over medium heat and stir until the sugar is dissolved. Remove from the heat and add the basil and honey. Stir until the honey is dissolved. Let the mixture sit for 15 minutes so the flavors infuse. Discard the basil leaves and transfer the syrup to a pitcher. Stir in the lemon juice and chill until cold, about 2-3 hours.
When you're ready to serve, pour sparkling water into the pitcher, and stir to combine. Serve with lemon slices. Add more sparkling water to taste.
For a less-sweet option, you can add 1-2 tablespoons of the lemon syrup and then top with 8 ounces of sparkling water. This allows you to make the lemonade as sweet as you prefer.