No-Bake Cookies are a favorite in the summertime. You just mix the ingredients and then put them in the fridge to chill. So easy!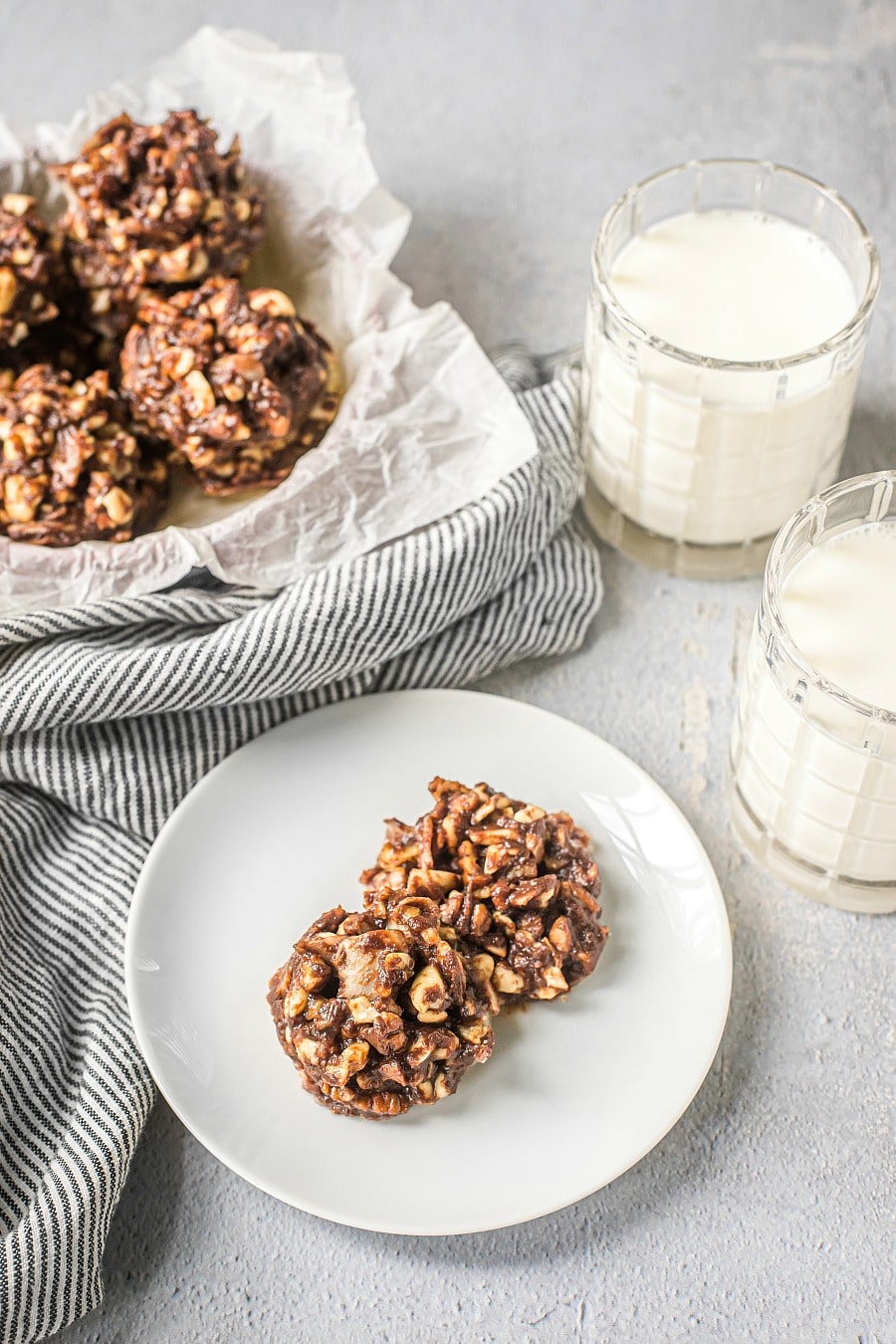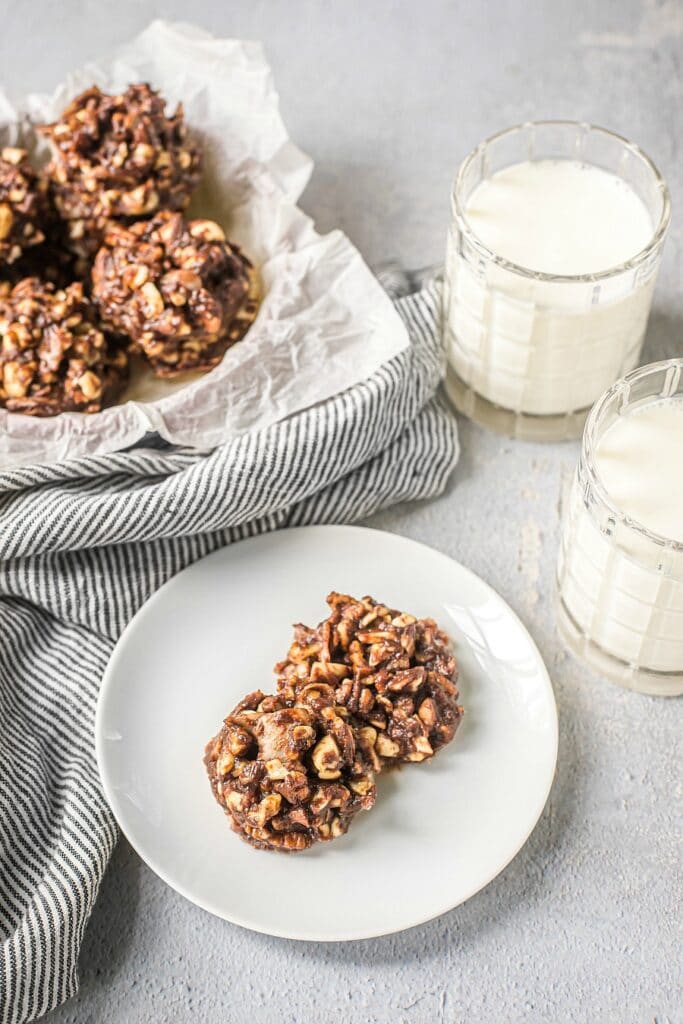 This is an old-school recipe that I adapted so that more of us with food intolerances or allergies can enjoy. If you have a nut allergy, you can replace the nuts with any combination of dry foods you'd like. Sunflower seeds, dried fruits, or sprouted oats are all good options.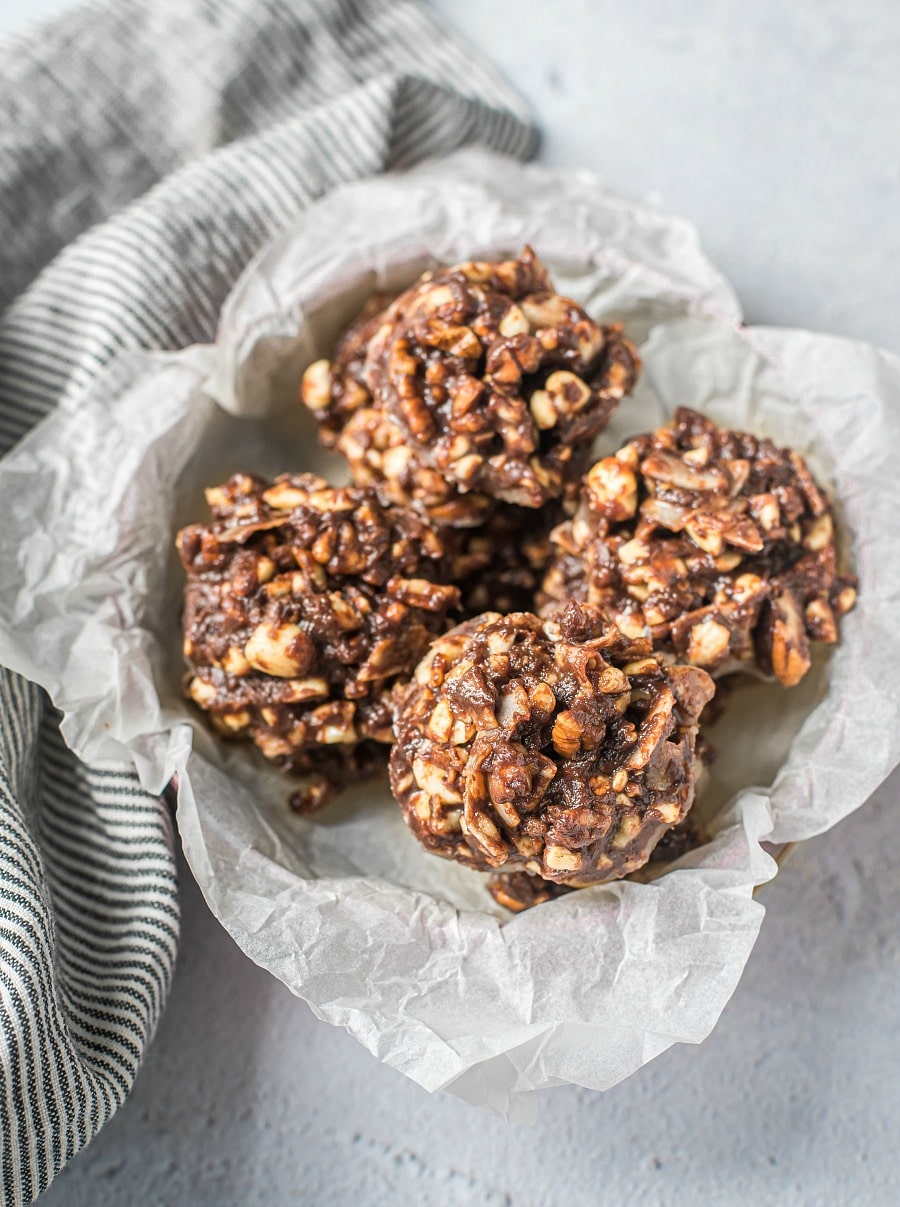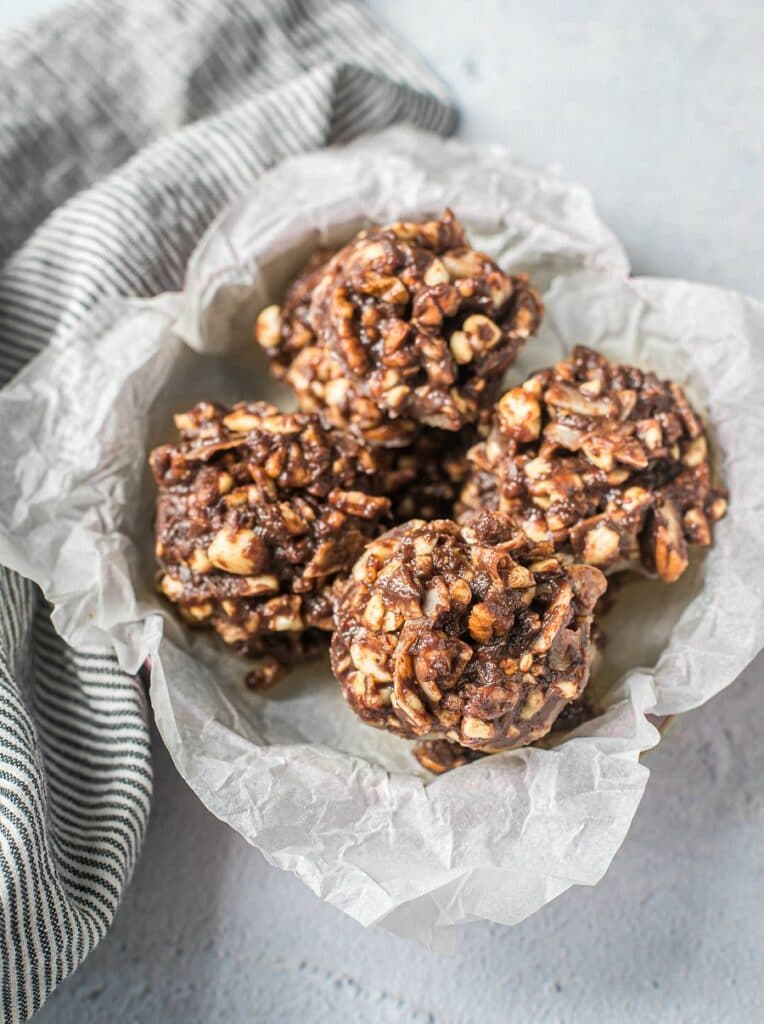 Here are some other grain-free cookies that you might enjoy!
Triple Chocolate Brownie Cookies
Flourless Almond Butter and Chocolate Cookies
Snickerdoodles
Peanut Butter and Chocolate Chip Cookies
No Bake Cookies (Paleo, Grain-Free, Gluten-Free, Dairy-Free)
If you have nut allergies, you can replace the nuts with any combination of dry foods you'd like.
Ingredients
For the cookies:

1/2 cup coconut sugar
3 tablespoons cocoa powder
8 tablespoons unsalted butter or 6 tablespoons coconut oil
1/2 cup coconut milk
1/2 cup peanut or almond butter
1/8 teaspoon Celtic sea salt
1 tablespoon vanilla extract
1 cup unsweetened flaked coconut
2 cups chopped nuts (pecans, almond, cashews, etc.)
Instructions
Place the sugar, cacao powder, butter, and milk in a medium sauce pan over medium heat. Cook until butter is melted and mixture begins to boil (do not boil for more than one minute), stirring frequently. Whisk in nut butter, sea salt and vanilla. Place flaked coconut and nuts in a large mixing bowl, pour chocolate mixture over and stir until combined. Using a 2-inch cookie scoop, scoop cookies onto a baking sheet lined with parchment paper. Chill in the fridge 2 hours until firm.
7.8.1.2
3338
https://deliciouslyorganic.net/no-bake-cookies-chocolate-paleo-grain-free-gluten-free-dairy-free/
Copyright 2016 Deliciously Organic
Photo Credit: Becky Winkler