Chia seeds have gotten a lot of buzz lately for their health benefits and ease of use, so I'm sharing this easy chia seed pudding recipe.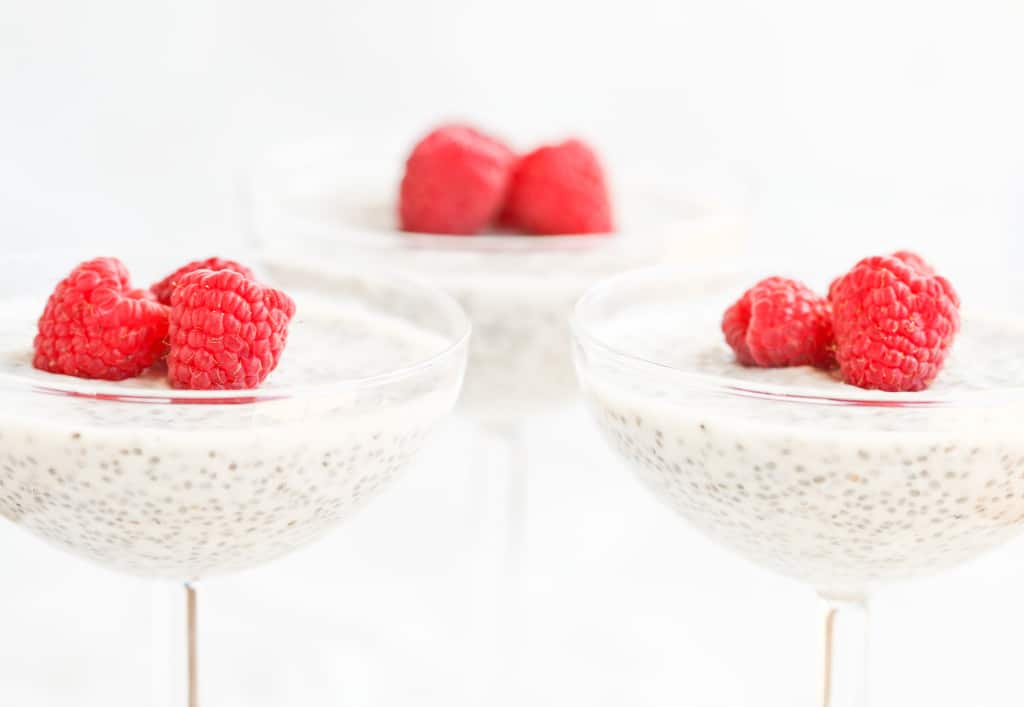 The tiny little seeds look a bit like exotic black and white swirled eggs from up close. They absorb lots of liquid and turn very gelatinous. They have a neutral flavor and while they cost a bit more than other seeds, it doesn't take many to create an interesting effect.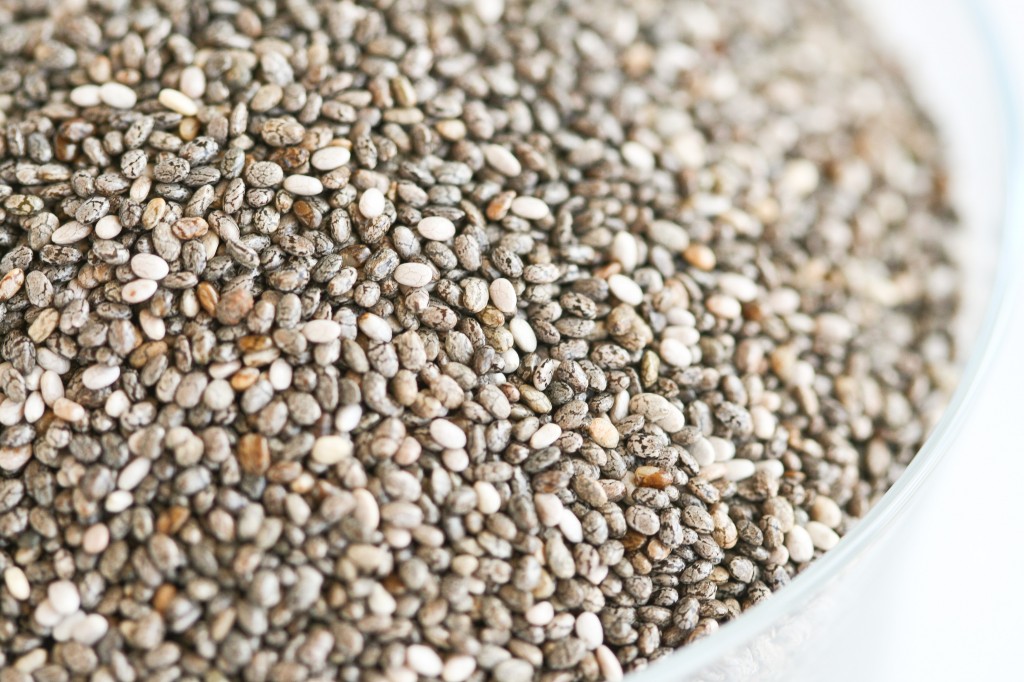 Chia seeds are high in omega-3 fatty acids and contain alpha-linoleic acid (ALA) and linoleic acid (LA). They also contain protein, fiber and some antioxidants. Chia seeds don't need to be ground up like flaxseeds in order for the body to absorb their nutrients. I couldn't find any information about the smoking point of chia oil, but I don't think I'll use them to cook or bake with since I'm not sure if the oils would break down and oxidize like flaxseed oil when subjected to heat.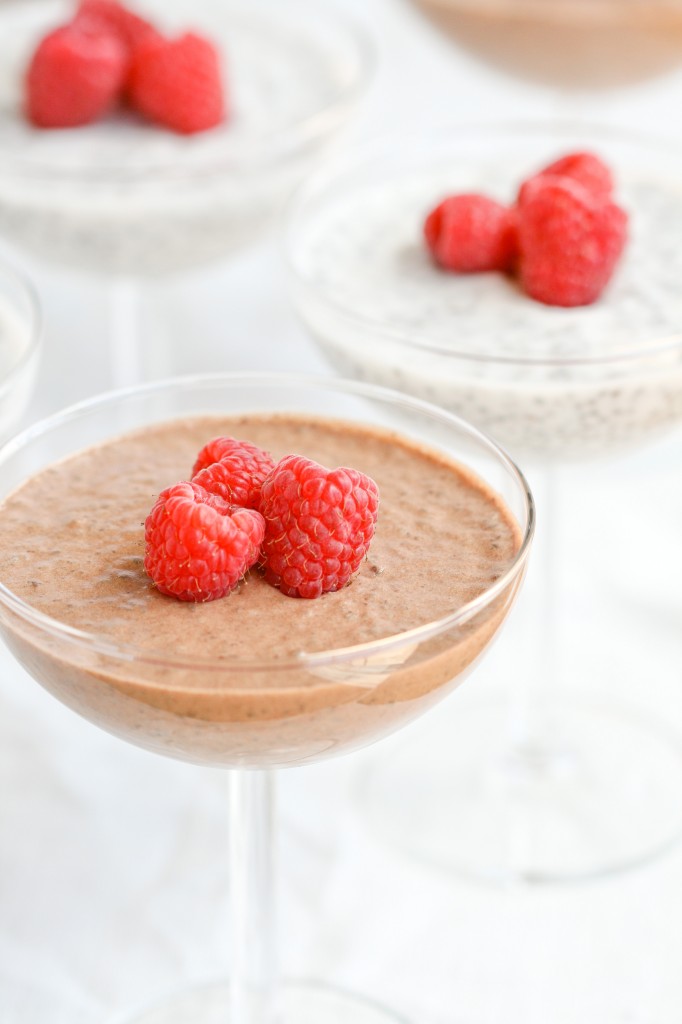 I played around with different measurements, and I prefer 1 1/2 cups of coconut milk to 1/3 cup chia seed. You can make this pudding with milk, cream, almond milk, honey instead of maple syrup, stevia, etc. There are lots of ways to play with these little gems!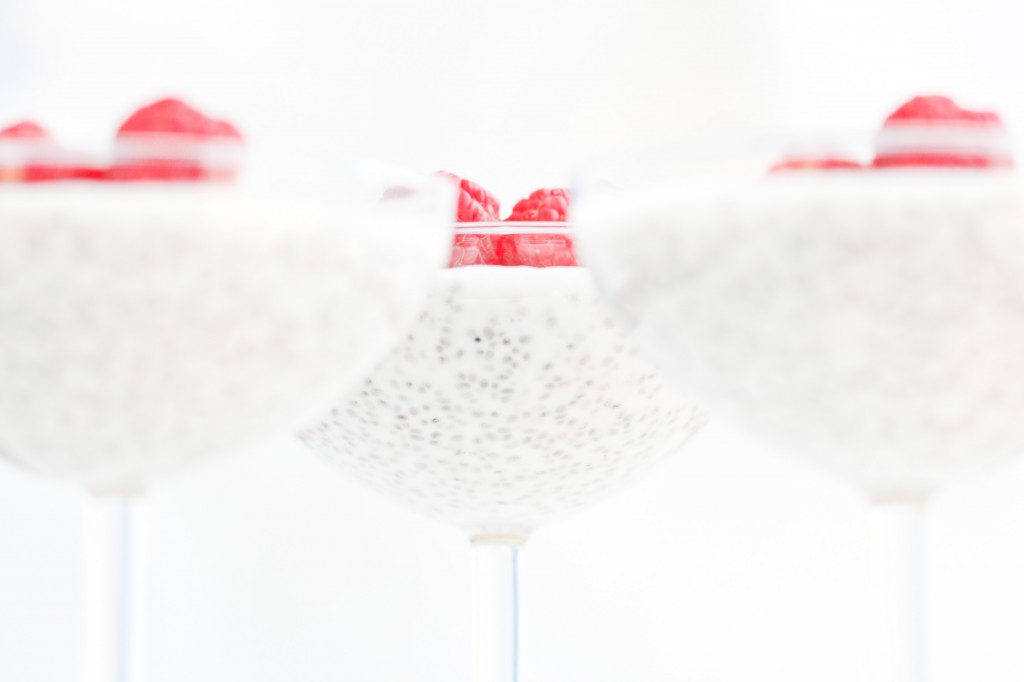 This pudding has a mousse-like consistency and only takes a few minutes to mix together. I prefer to eat it at room temperature because when it's chilled, the texture becomes a bit too gelatinous. If you refrigerate the pudding, make sure to leave it out for about 15 minutes to take the chill off. It's great with berries, a little whipped cream or chocolate shavings.
Print
Chocolate Chia Seed Pudding
Prep Time:

5 minutes

Total Time:

2 hours 5 minutes

Category:

Dessert

Diet:

Gluten Free
1 1/2

cups

coconut milk (I used organic canned coconut milk from Native Forest. The can isn't lined with BPA and it's a nice thick milk)

4 tablespoons

maple syrup or honey (or substitute with a few drops of stevia)

2 tablespoons

cocoa powder

1 tablespoon

vanilla extract

1/2 teaspoon

almond extract (optional)

1/3

cup

chia seeds

1/2

cup

berries
Instructions
Whisk coconut milk, maple syrup, cocoa powder and extracts until smooth. Stir in chia seeds. Divide mixture evenly between 4 glasses. Let sit at room temperature for 2 hours. Serve.
If you'd like to make the pudding ahead of time, cover tightly and chill in the refrigerator. Set pudding out for 15 minutes before serving. Best if eaten within 24 hours.
Keywords: chia seed pudding