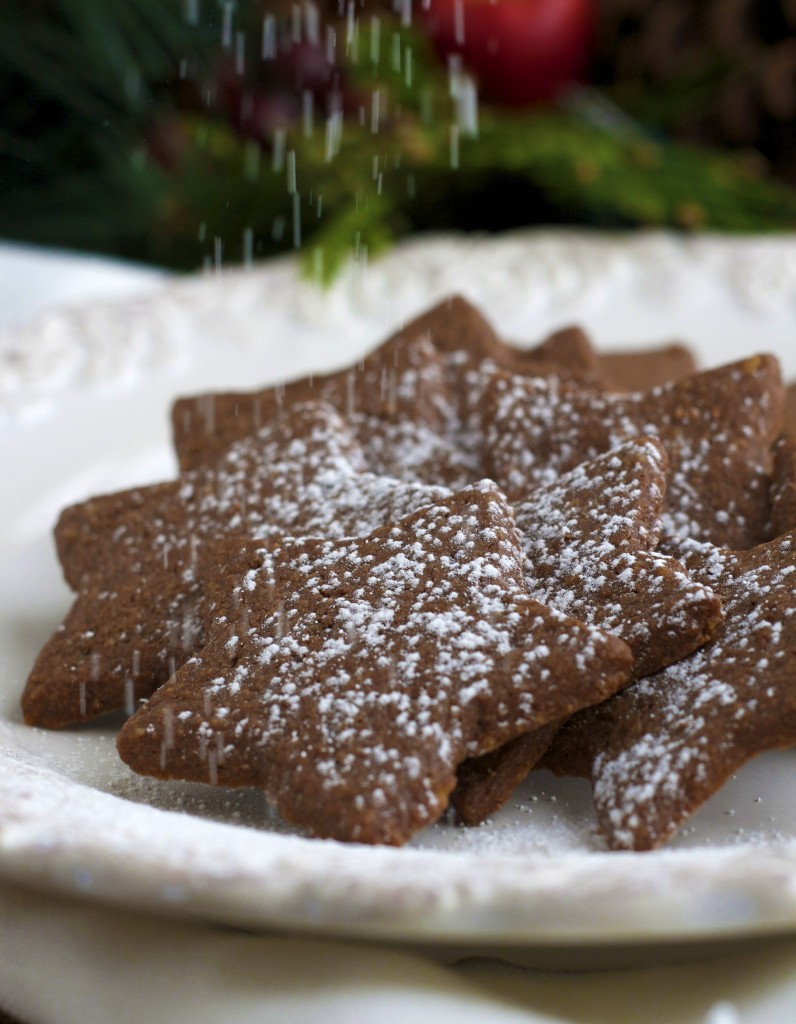 A few days ago, a highly anticipated email arrived. The news? The first copy of my book sat nestled in a box on a truck on the way to our house! I felt like a kid waiting for Santa as I paced around the room, peering out the window every five minutes, giddy with excitement. My kids waited outside in the front yard keeping watch for the delivery man. All of a sudden I heard "He's here! He's here!" I rushed to get the box, my stomach firmly planted in my throat, ripped it open, and finally held my book in my hands. It's gorgeous! Helen's photography and Jen's design together created a beautiful book packed full of exquisite photos and my favorite recipes. The rest of the books will be ready for distribution just three weeks!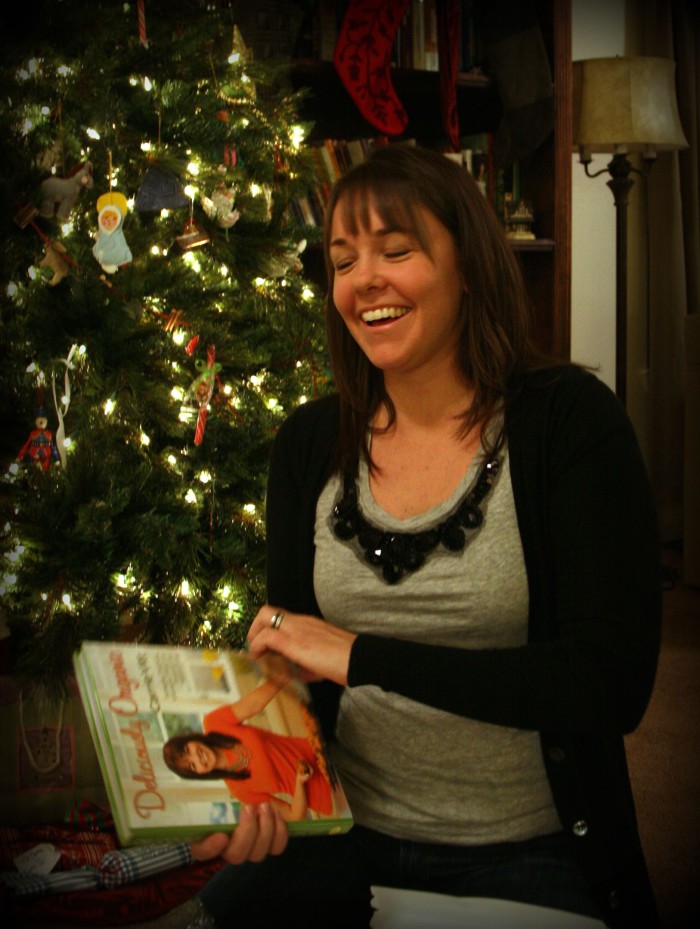 So on to these glorious chocolate cookies. I'm warning you . . . they're very addictive. You can use the dough for slice-and-bake cookies, or roll them out and cut them with your favorite cookie cutters. You can decorate them and give them as gifts, or leave them out with some milk for that special visitor on Christmas Eve.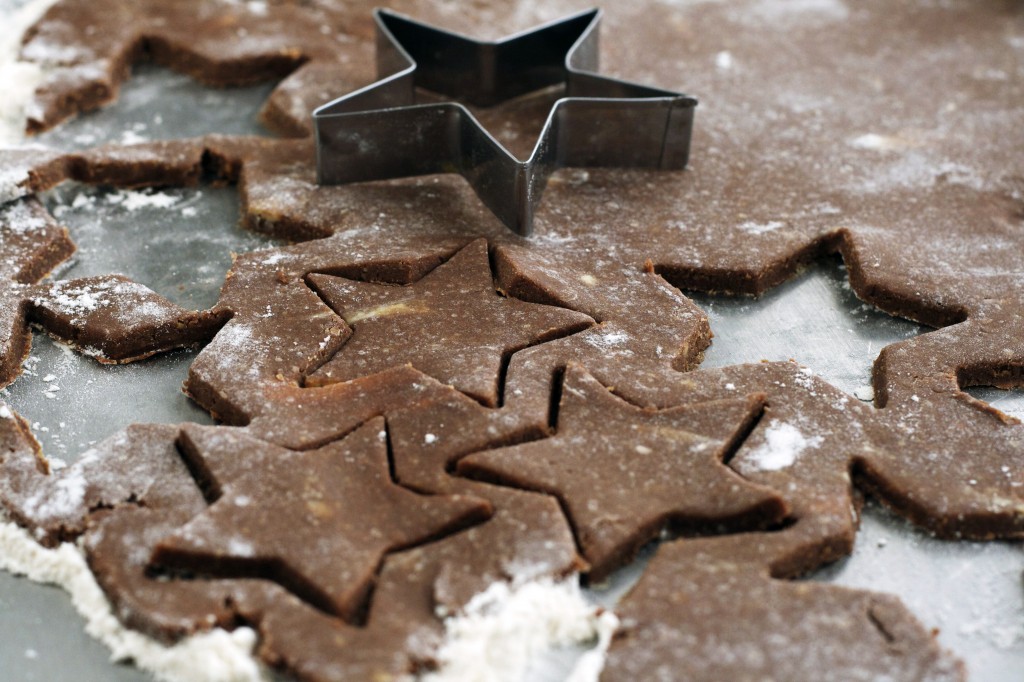 They're gluten free and sweetened with maple sugar. Perfect for celebrating a momentous event or simply satisfying a sweet tooth.
Serves: Makes 36 2 1/2 inch cookies
Gluten Free Chocolate Butter Cookies
Adapted from Alice Medrich's, Chewy Gooey Crispy Crunchy.
Ingredients
1/3 cup plus 1 tablespoon sweet rice flour
1 cup plus 2 tablespoons oat flour (make sure it's gluten free)
1/4 cup cacao powder
1/4 teaspoon sea salt
1/8 teaspoon baking soda
2/3 cup maple sugar
2 ounces cream cheese, cut into chunks
1 1/2 sticks unsalted butter, softened, cut into chunks
1 teaspoon vanilla extract
Instructions
Whisk together the rice flour, oat flour, cacao powder, salt and baking soda in a medium bowl. Place sugar, cream cheese, butter and vanilla into a bowl attached to a standing mixer. Mix until just smooth and creamy. Add the flour mixture and mix until ingredients are just incorporated. Pour dough out on the counter and form into a 9-inch disk. Wrap with parchment paper or plastic wrap and refrigerate for two hours.
Preheat oven to 325º and adjust rack to middle position. Line a baking sheet with parchment paper. Roll dough out to 1/4-inch thick. Cut dough with cookie cutters and place on baking sheet. If the dough gets too soft, simply wrap it back up and place in the fridge for 15 minutes. Bake cookies for 12 minutes or until light brown around the edges. Cool completely. Store in an airtight container for up to one week.
7.8.1.2
3396
https://deliciouslyorganic.net/gluten-free-chocolate-butter-cookies/
Copyright 2016 Deliciously Organic