Homemade butterscotch pudding is ultra creamy, thick, and buttery, with a deep butterscotch flavor. You'll never go back to the boxed variety after having this homemade pudding!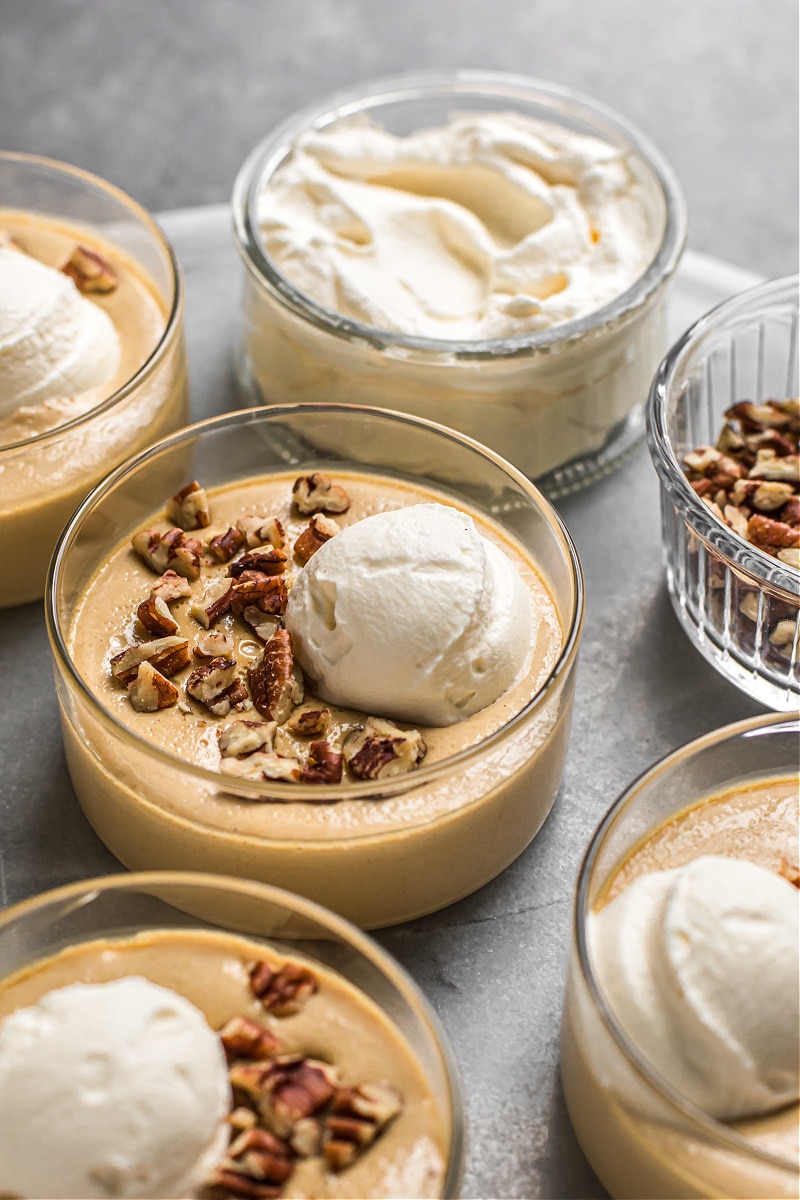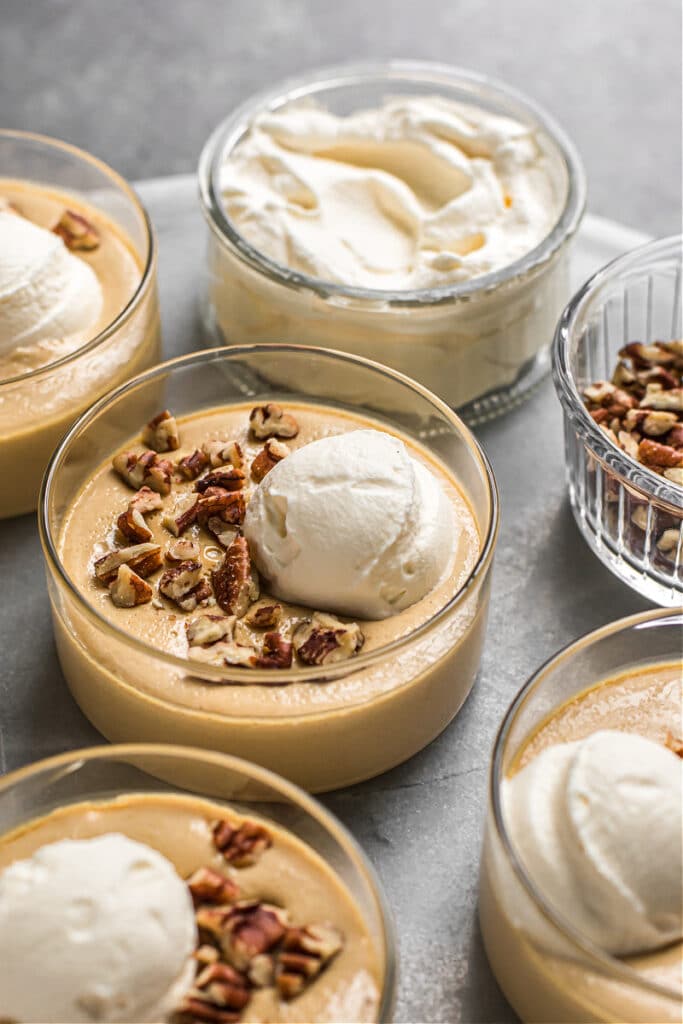 Butterscotch is similar to caramel, but it contains more butter and a richer flavor from the molasses in the sugar. For this recipe, I used sucanat which is organic cane sugar without the molasses removed.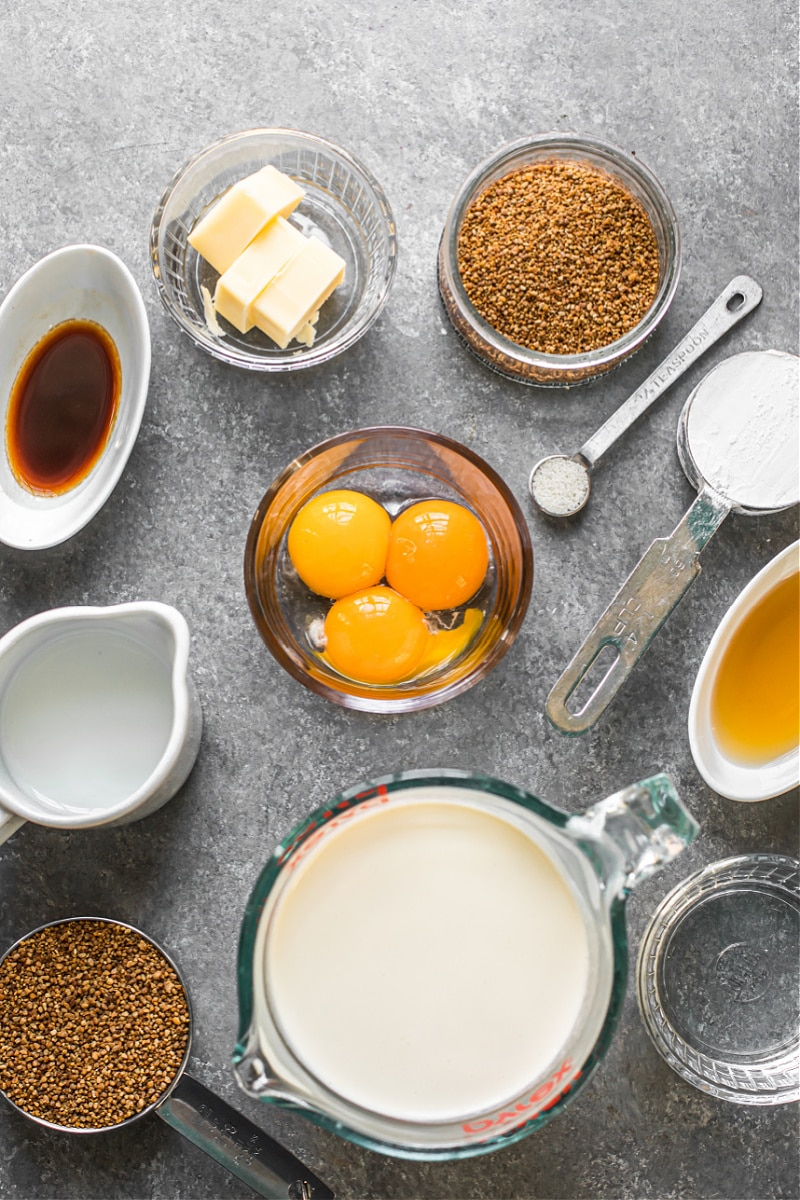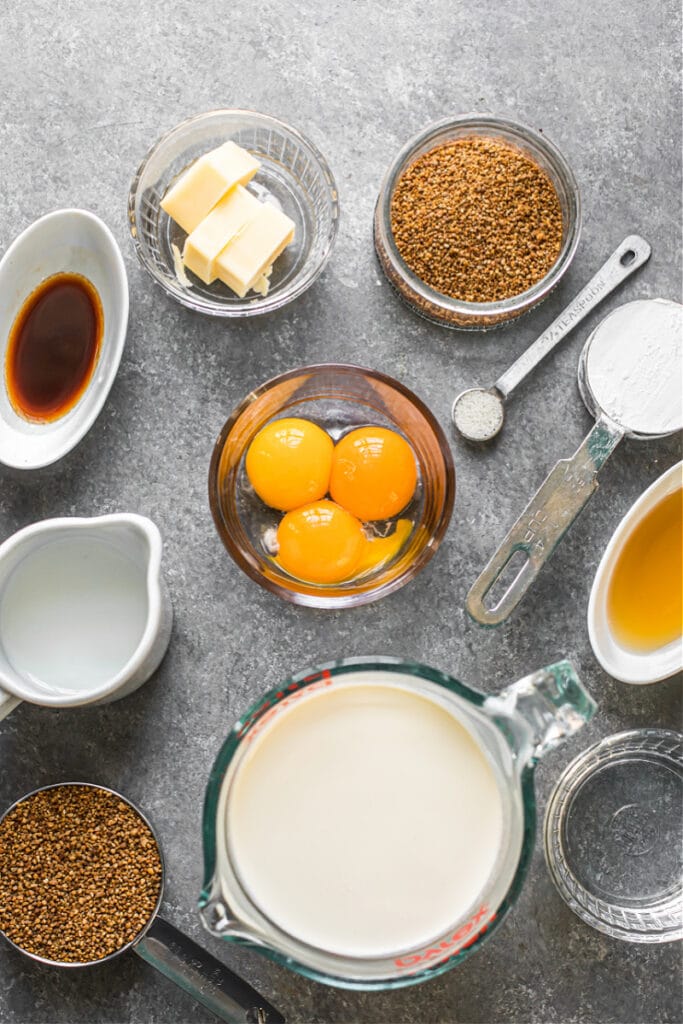 Here are some tips for making homemade pudding:
1. Use a whisk instead of a wooden spoon. The whisk will ensure the pudding is ultra creamy.
2. Allow the pudding to cook until it's thick and coats the back of a spoon. To see if it's ready, dip a spoon into the pudding and run your finger through the pudding. If it makes a visible line, then it's ready.
3. Make sure to refrigerate it until it's completely chilled all the way through. This will ensure a nice, thick pudding!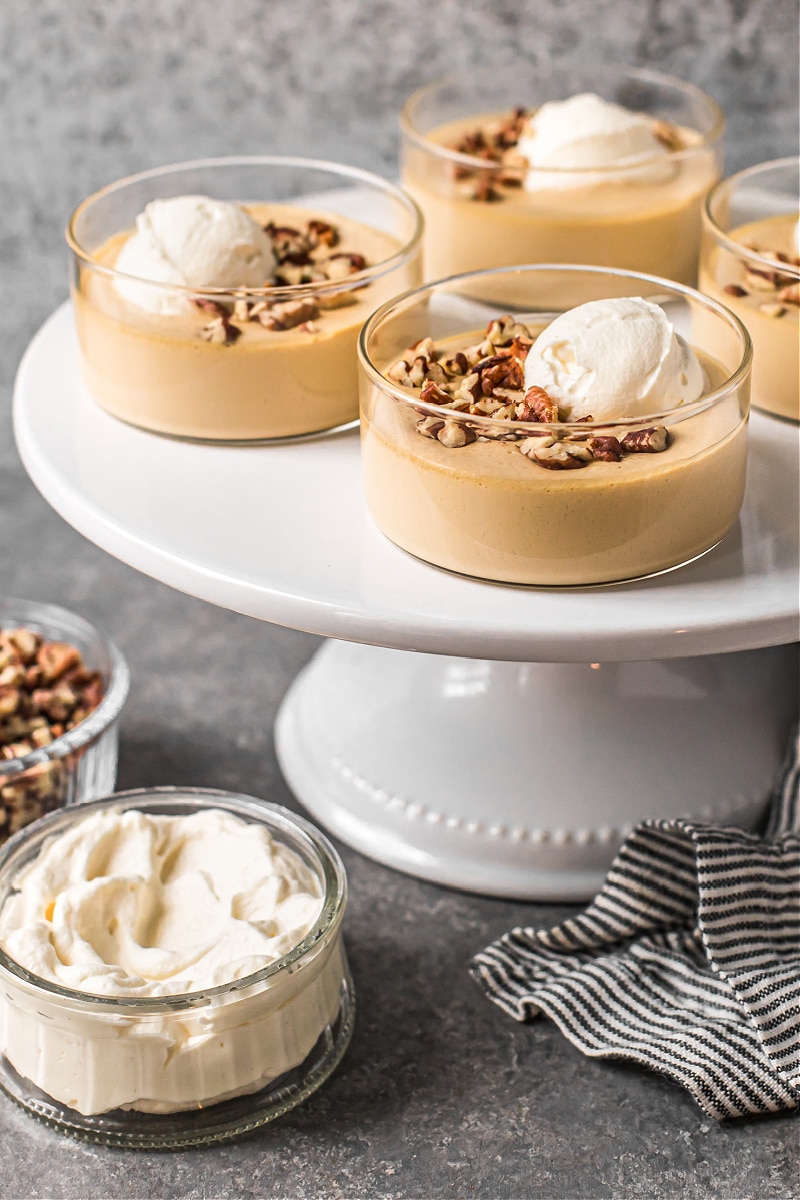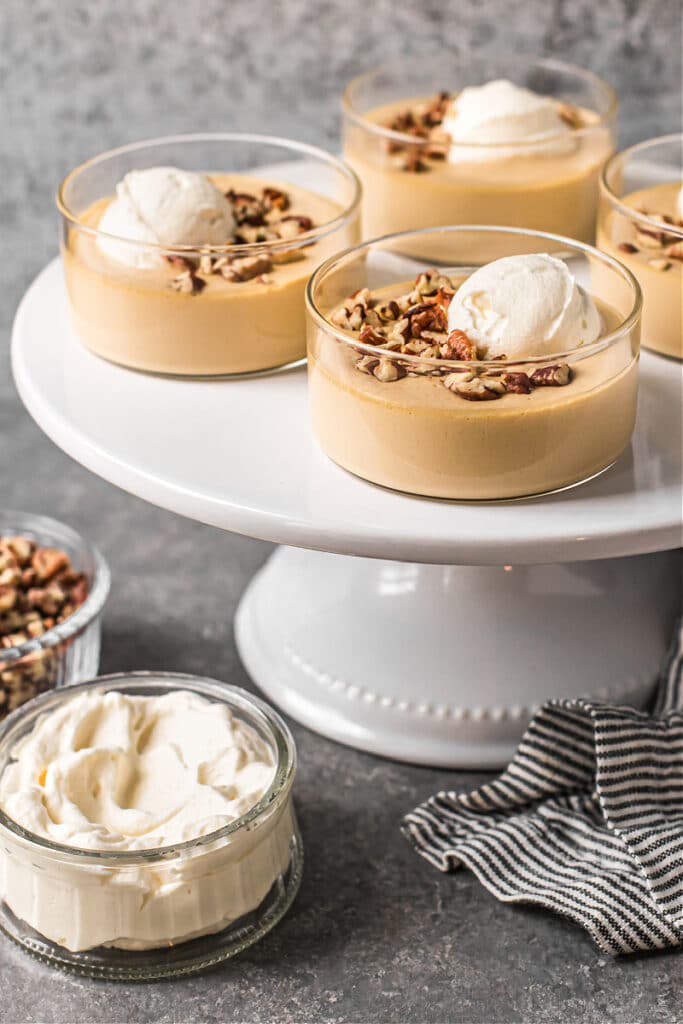 I like to serve this homemade butterscotch pudding with pecans and whipped cream. You could also top it with some sliced bananas, cinnamon apples, or cherries soaked in framboise.
Butterscotch Pudding
Adapted from Baking by Dorie Greenspan.
10 minPrep Time
20 minCook Time
4 hr, 30 Total Time
Ingredients
1/2 cup sucanat
3 tablespoons water
1 3/4 cups whole milk (I used raw milk)
1/2 cup heavy cream (I used raw cream)
1/4 cup arrowroot flour
1/4 teaspoon Celtic sea salt
3 tablespoons sucanat
3 large egg yolks
3 tablespoons unsalted butter, room temperature, cut into 3 pieces
2 teaspoons vanilla extract
2 tablespoons whisky (optional)
1/2 cup whipped cream
1/4 cup toasted pecans (optional)
Instructions
Whisk together the scant and water in a medium sauce pan. Place the pan over medium heat and bring to a boil. Boil for two minutes, while stirring (you may need to lower the temperature a little). Slowly, pour 1 1/2 cups milk and the cream into the sugar mixture and bring to a boil. Don't worry if the mixture curdles.
While the sugar mixture is heating to a boil, combine the arrowroot and salt in a small bowl. Put 3 tablespoons whole cane sugar and egg yolks in the bowl of a processor and blend for one minute. Scrape down the sides of the bowl then add the arrowroot mixture one tablespoon at a time, pulsing after each addition. Add the remaining 1/4 cup milk and pulse to blend.
Slowly pour the hot milk mixture into the food processor, with the machine running, then pour everything back into the pan. Whisk without stopping over medium heat until the pudding thickens and coats the back of a spoon, about 2-3 minutes. If necessary, lower the temperature to avoid boiling.
Pour the pudding back into the food processor and pulse a few times. Add the butter, vanilla, and whiskey and pulse until blended and smooth. Divide the pudding into 6, 1/2-cup ramekins. Refrigerate for 4 hours before serving.
Serve with a dollop of whipped cream and a sprinkling of pecans (if desired).
7.8.1.2
3399
https://deliciouslyorganic.net/butterscotch-pudding/
Copyright 2016 Deliciously Organic