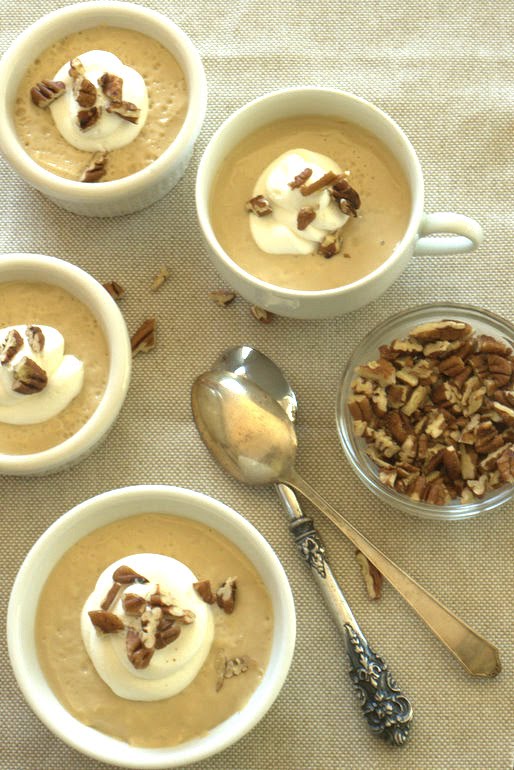 Last night's dinner was nearly a flop. Not just a little problem, but a potential throw-out-the-main-dish-and-cook-some-pasta disaster! We invited a friend over for dinner and in my usual style I decided to try something new. The recipe came from a very well-known magazine but about 10 minutes after starting, I realized things weren't going well. I followed the instructions to the letter and ended up with a kitchen full of smoke, a nearly burned sauce, and almost raw chicken. Oh, and the kicker? There wasn't any salt called for at all, producing a very bland dish. I was able to salvage things with some spices and 45 extra minutes in the oven, but I was sort of offended the magazine hadn't done proper testing. You may think I'm being harsh, but we just finished months of extensive testing for my up-coming book with 2 professionals working to make sure the recipes are written clearly and correctly. With this so close to mind, I assumed major magazines test their recipes, too. Lesson learned. When our guest arrived I didn't make excuses, just explained the situation and the smoke lingering in the house and we all sat down and hoped for the best. The meal turned out OK, but an amazing butterscotch pudding saved the day.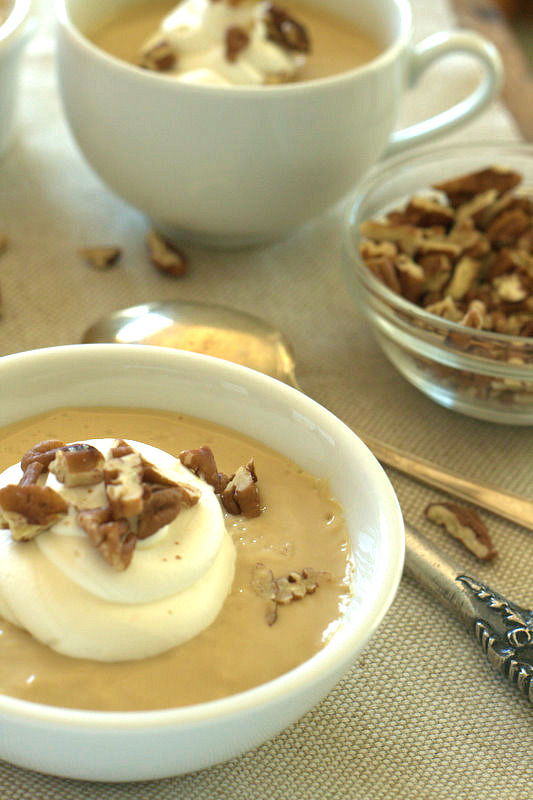 I've tried many butterscotch recipes over the years from numerous cookbooks and  magazines and have always been a bit disappointed. When I taste butterscotch I want the flavor to hit me right between the eyes. I want it to be full flavored, rich, and buttery. I found this recipe in Baking by Dorie Greenspan. I was drawn to it because of the method she uses so I thought I'd give it a try – with a few deliciously organic adaptations, of course. The result? It's ultra creamy, thick, and buttery, with a deep butterscotch flavor. Everyone said "Wow" at the first bite and no one remembered the smoky kitchen. I wish I doubled the recipe, I think you will, too.
Butterscotch Pudding
Adapted from Baking by Dorie Greenspan.
Ingredients
1/2 cup organic whole cane sugar or sucanat
3 tablespoons water
1 3/4 cups whole milk
1/2 cup heavy cream
1/4 cup arrowroot
1/4 teaspoon sea salt
3 tablespoons organic whole cane sugar or sucanat
3 large egg yolks
3 tablespoons unsalted butter, room temperature, cut into 3 pieces
2 teaspoons vanilla extract
2 tablespoons whisky (optional)
1/2 cup whipped cream
1/4 cup toasted pecans (optional)
Instructions
Whisk together the whole cane sugar and water in a medium sauce pan. Place pan over medium heat and bring to a boil. Boil for two minutes, while stirring (you may need to lower the temperature a little). Pour 1 1/2 cups milk and all of the cream into the sugar mixture and bring to a boil. Don't worry if the mixture curdles.
While the milk mixture is heating, put the arrowroot and salt into the bowl of a food processor and pulse a few times to blend. Pour arrowroot mixture into a small bowl. Put 3 tablespoons whole cane sugar and egg yolks in the bowl of the processor and blend for one minute. Scrape down the sides of the bowl then add the arrowroot mixture one tablespoon at a time, pulsing after each addition. Add the remaining 1/4 cup milk and pulse to blend.
Slowly pour the hot milk mixture into the food processor, with the machine running, then pour everything back into the pan. Whisk without stopping over medium heat until the pudding thickens, about two minutes. If necessary, lower the temperature to avoid boiling.
Pour the pudding back into the food processor and pulse a few times. Add the butter, vanilla, and whiskey and pulse until blended and smooth. Divide the pudding into 6, 1/2-cup ramekins. Refrigerate for 4 hours before serving.
Serve with a dollop of whipped cream and a sprinkling of pecans (if desired).
7.8.1.2
3399
https://deliciouslyorganic.net/butterscotch-pudding/
Copyright 2016 Deliciously Organic