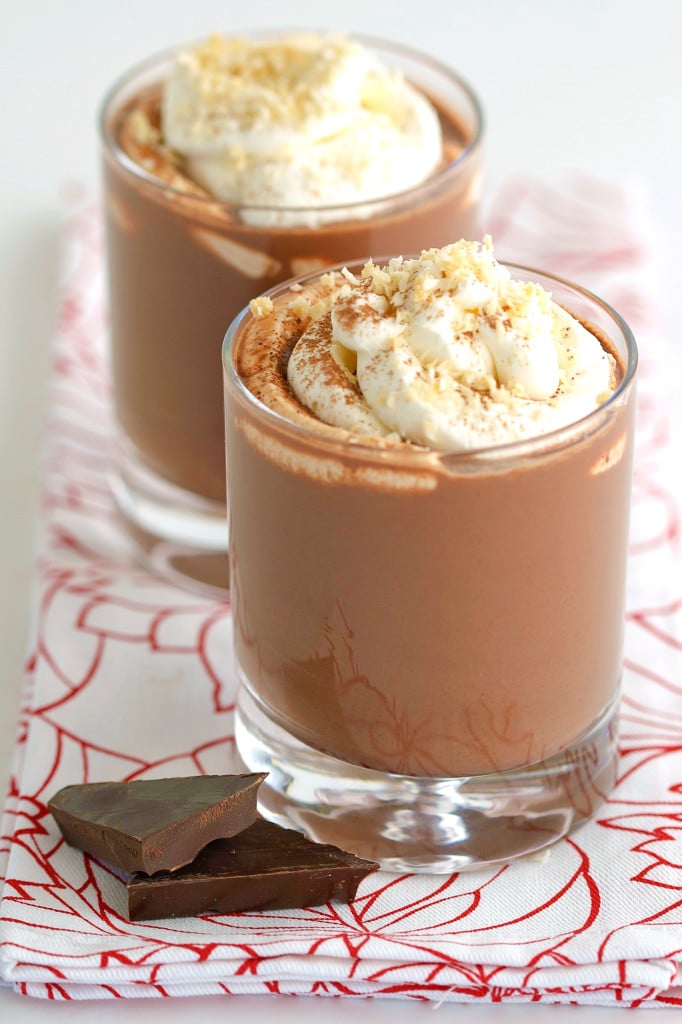 We often discuss organic, unprocessed foods in our house. As I learn, I've made a point to share with my kids so they can make healthy choices for themselves. My youngest daughter is 9 years old and has become pretty passionate about eating unprocessed foods. She regularly declines food at parties, not because she has to, but because she chooses to. She talks to her friends at school about organics. In fact, one day she told me the other kids were bringing their packaged foods to her. She would read the label and whether it was "healthy" or not (wish I'd been a fly on the wall that day!).
A few weeks ago, we were walking hand-in-hand through the grocery store, and after a few minutes of cruising the aisles, she said, "Mom, can I keep my eyes closed while we walk through the commissary? Seeing all this processed food is making me nauseous." I obliged. How could I not?! So I walked my little girl by the hand while she kept her eyes closed in fear of seeing processed foods.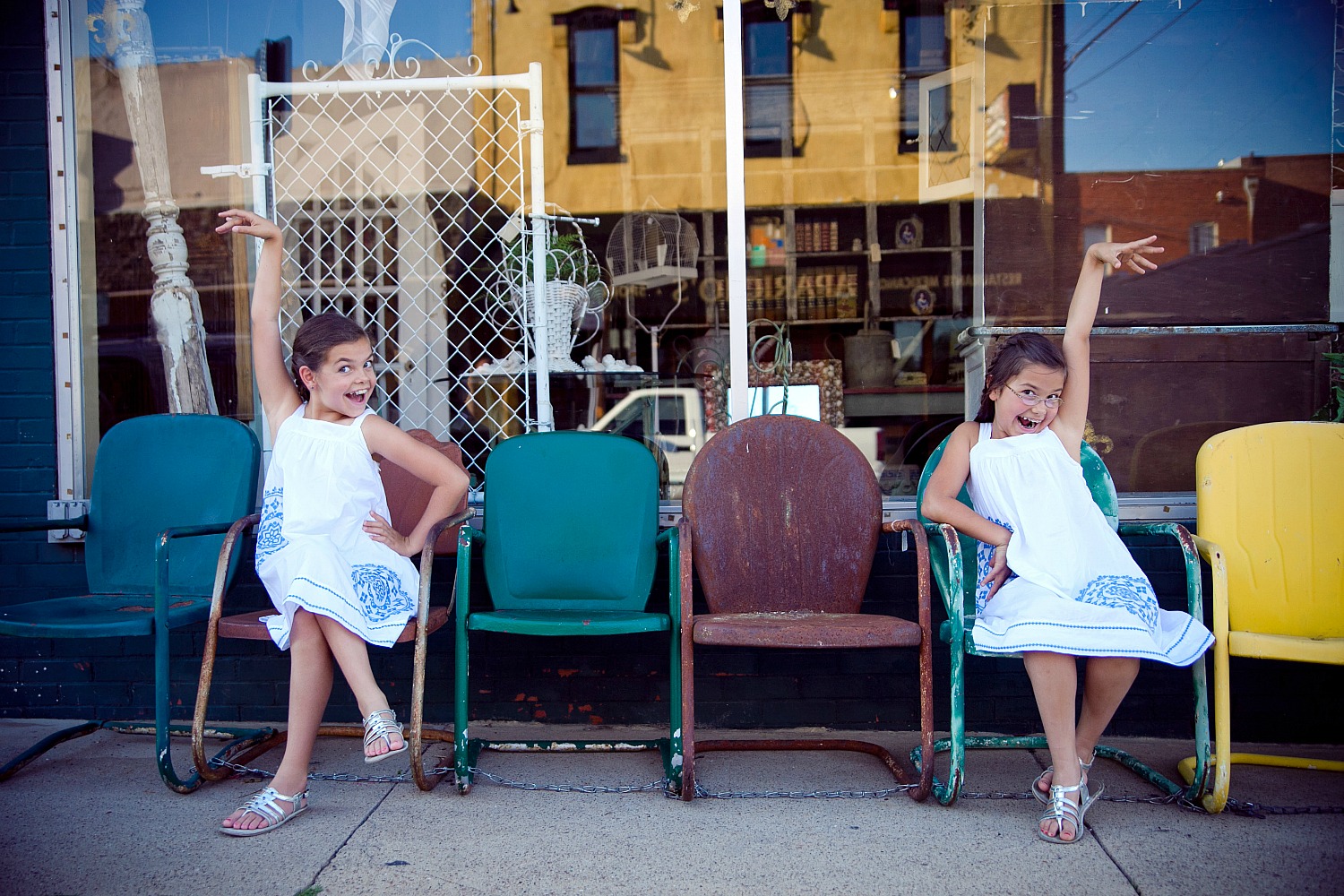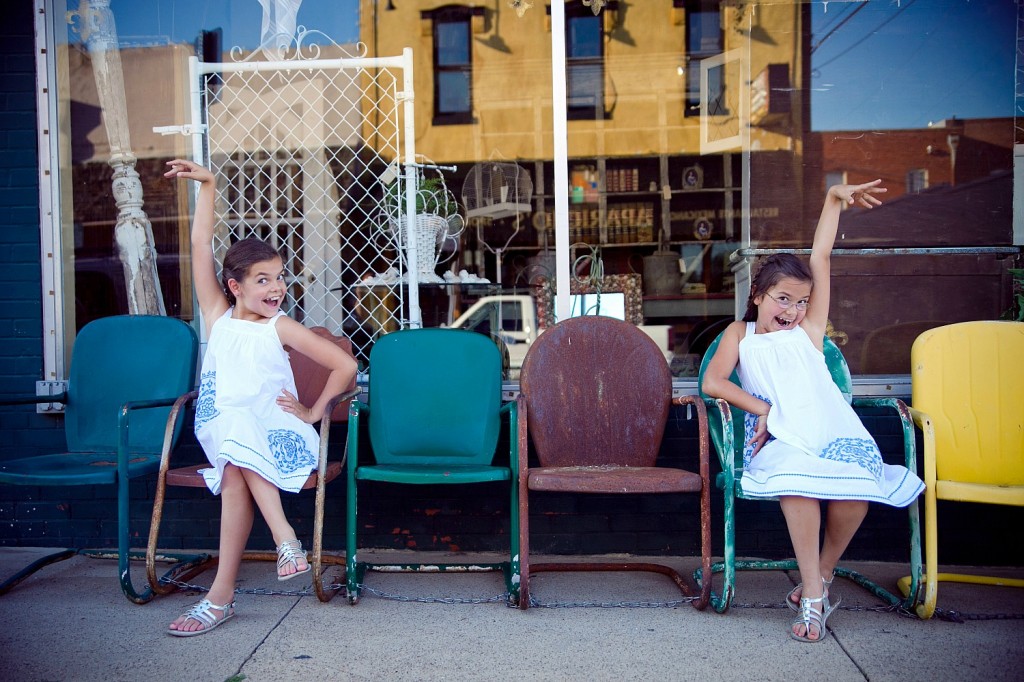 Photo Credit Kelly Kate Photography
My girls love to thumb through my cooking magazines. Bon Appetit, Food Network, Food and Wine, the list goes on. My youngest was thumbing through one of the magazines and came across an ad for "I Can't Believe It's Not Butter!" She looked at me and exclaimed, "If it's not real butter, then what IS it?!" Isn't it funny how sometimes kids get "real food" a bit quicker than adults?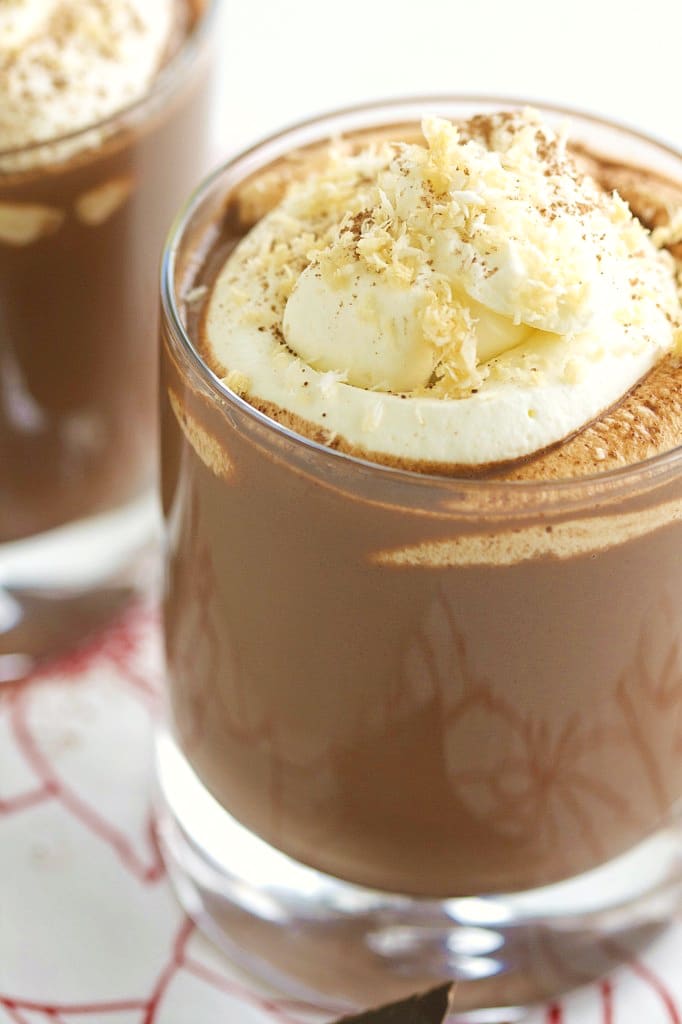 I posted some quips on Facebook and many of you shared funny stories about kids and real food. Let's share here, too. What funny things have your kids said about organic, unprocessed food?
Coconut Hot Chocolate with Almond Whipped Cream
I kept the sweetness toned down in this recipe to let the richness of the coconut and chocolate shine through. If you like your hot chocolate a bit sweeter, feel free to add a bit more maple syrup to the drink or the whipped cream. For a dairy-free version, skip the whipped cream and use all coconut milk in the hot chocolate mixture.
Adapted from Food Network Magazine.
Ingredients
For the whipped cream (omit for dairy free):

3/4 cup cold heavy (or whipping) cream
1/2 cup mascarpone (here's a great recipe for homemade mascarpone )
1/2 teaspoon almond extract
1/2 teaspoon vanilla extract

For the hot chocolate:

1 cup whole milk
1 (14-ounce) can coconut milk
2 tablespoons cocoa powder
2 tablespoons maple syrup (or a few drops of liquid stevia )
3.5 ounces dark chocolate, broken into small pieces
1/2 teaspoon vanilla extract

Topping:

1/4 cup unsweetened coconut flakes, toasted
Instructions
Place cream, mascarpone and extracts in a mixing bowl. Whisk until soft peaks form.
Whisk milk, coconut milk, cocoa powder, maple syrup and chocolate in a medium saucepan over medium heat. Whisk until smooth and steaming. Remove from heat and whisk in vanilla. Serve hot chocolate with whipped cream on top and sprinkle with coconut flakes.
7.8.1.2
3366
https://deliciouslyorganic.net/coconut-hot-chocolate-recipe/
Copyright 2016 Deliciously Organic
//