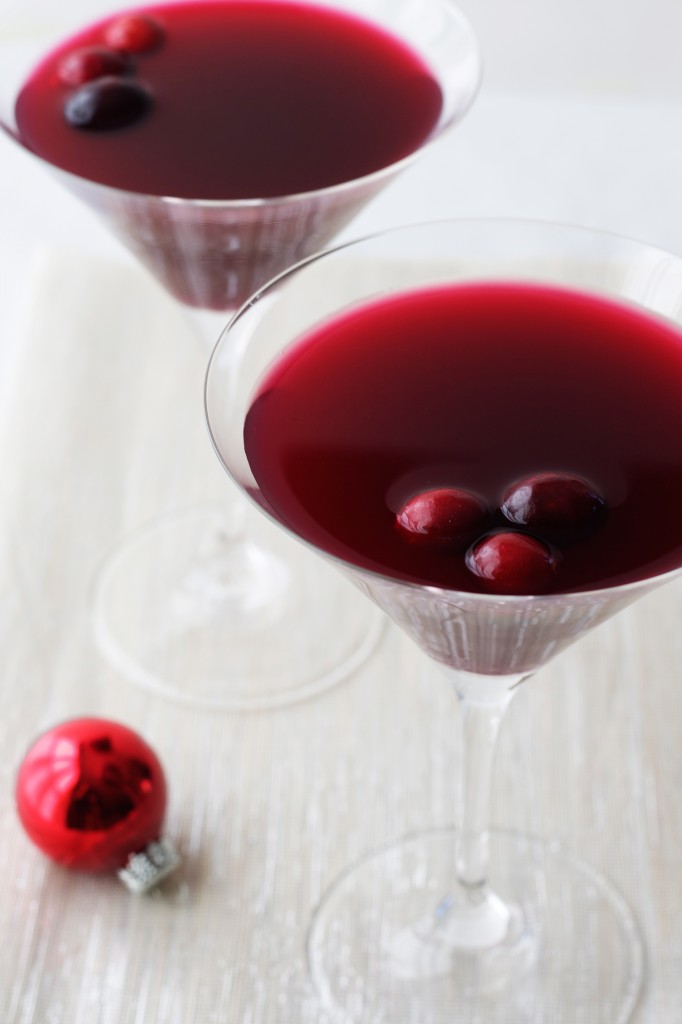 The holidays have arrived! I hope you all enjoyed a blessed Thanksgiving. We had a fantastic time with friends – eating, sharing good wine, and laughing until our cheeks hurt. Wednesday, the kids and I ventured to the Santa Monica market to pick up our turkey and produce for our feast. The next morning Pete woke up very early and braved the desert cold to smoke the turkey. It's our tradition and he loves it. If you want to read a little more about our day, you can read this column written by the lovely Elena Ferretti at Fox News.
Our Christmas tree now stands decorated in the living room, I've done a little black Friday shopping (on my computer…I'm not brave enough to actually enter the stores today), and the house feels peaceful and quiet. While shopping around I found some unique gifts and I thought I'd share.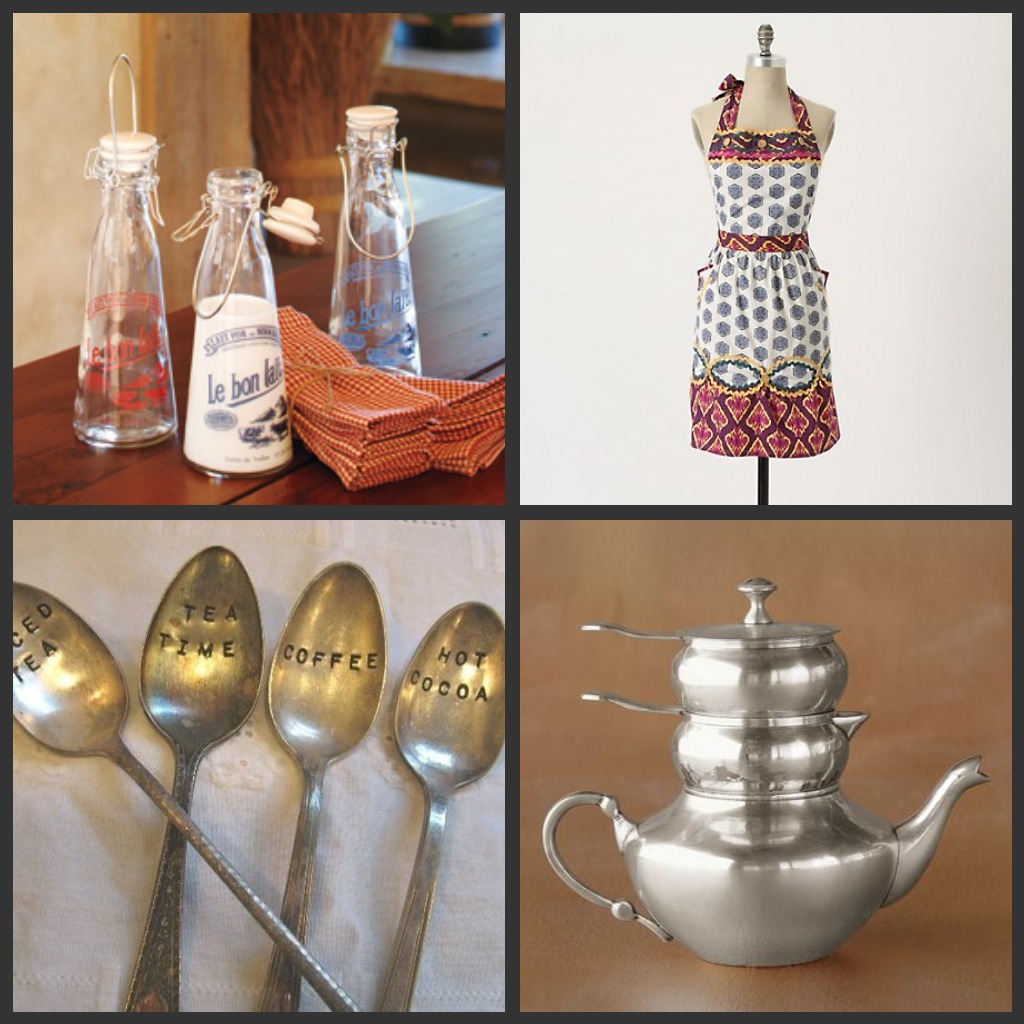 I adore these "le bon lait" bottles! You can find them at Napa Style. I'm always in an apron and Anthropologie carries some of the most whimsical aprons around. Any cook in your life would love one of them. I saw these spoons on Etsy the other day and couldn't resist sharing. Wooden Hivefinds vintage spoons and engraves them with all sorts of cute labels. For a tea lover this beautiful silver raj teapot provides form and function with a pot for hot tea, and a bowl for both warm milk and sugar.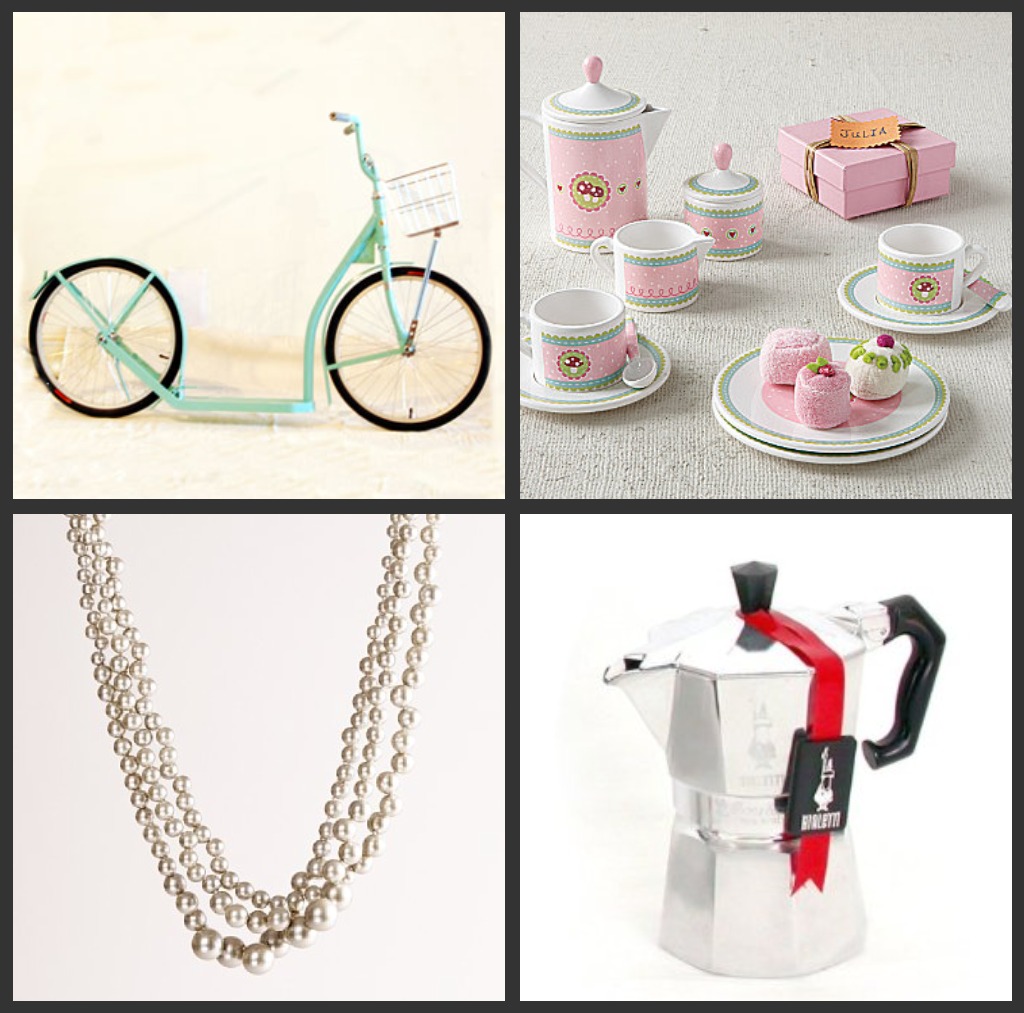 When we lived in Florida I fell in love with cruiser bikes. I bought mine from a used beach bike rental store. It's a bit rusted and the paint is peeling, but it's mine. The cruiser shown above is a step above others because it's a scooter/cruiser. Pretty great if you ask me. When my girls were younger they got many hours of enjoyment from their tea set. This one is the perfect gift for any little girl. I don't think I've shared my irrational love for all things J.Crew. They have great clothes, great sales, and the jewelry. Ahh, the jewelry! I bought a strand similar to these windsor grey pearls and I can't tell you how many compliments I receive. I wear them with jeans and dresses. Oh yeah, I also wore them for the cover of my book. (smile) The last gift always seems to impress. It's a simple stove-top espresso maker and my friends all love it. It's simple to use and makes the most delicious, rich espresso. Who needs a $300 model when a $30 pot will do just as well.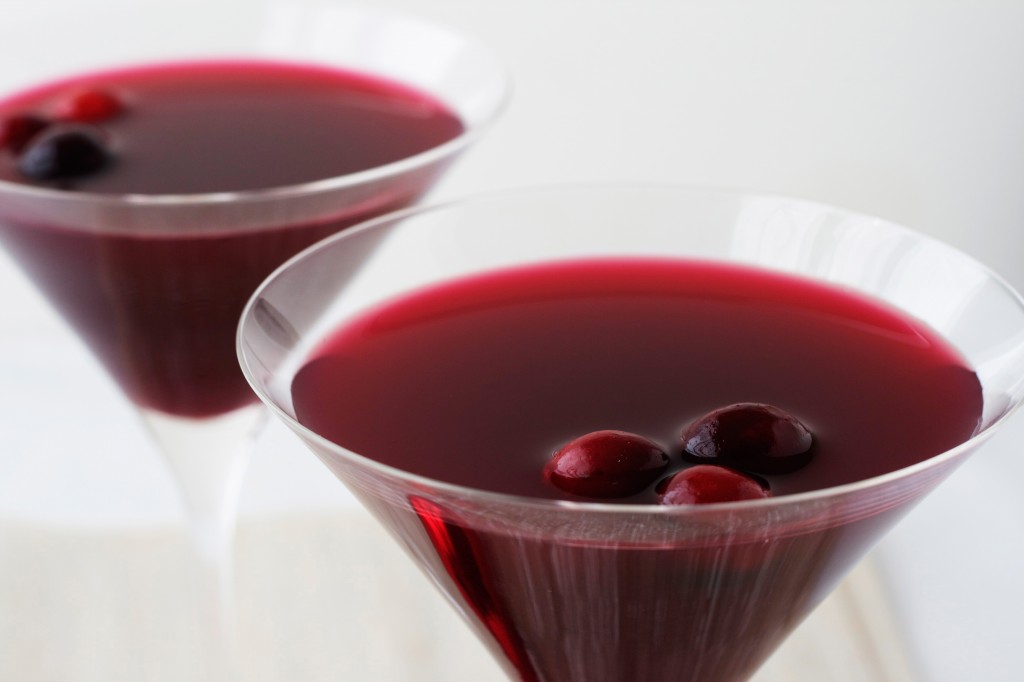 When we're not shopping during the holidays, we're often entertaining. I like serving beautiful, festive cranberry-amaretto kisses because you can mix them a day ahead and then concentrate on enjoying your guests. Throw in a few floating cranberries and you've got the perfect holiday cocktail. They're also great while "recovering" from all your online gift searching.
Cranberry-Amaretto Kiss
This drink is a bit tart and a bit sweet. You can adjust the sweetness to your liking by adding more orange juice or whole cane sugar to the recipe.
Adapted from Epicurious.
Ingredients
1/4 cup coconut sugar
2 cups unsweetened cranberry juice
1 cup vodka (I prefer Kanon organic vodka)
1/2 cup amaretto
1/2 cup fresh orange juice
Instructions
Whisk coconut sugar and 1/4 cup water in a small saucepan over medium heat until sugar dissolves. Remove from heat. Mix cranberry juice, vodka, amaretto, orange juice, and 6 tablespoons sugar syrup in a pitcher and stir. Chill in the refrigerator and serve cold.
7.8.1.2
3437
https://deliciouslyorganic.net/cranberry-amaretto-kiss/
Copyright 2016 Deliciously Organic