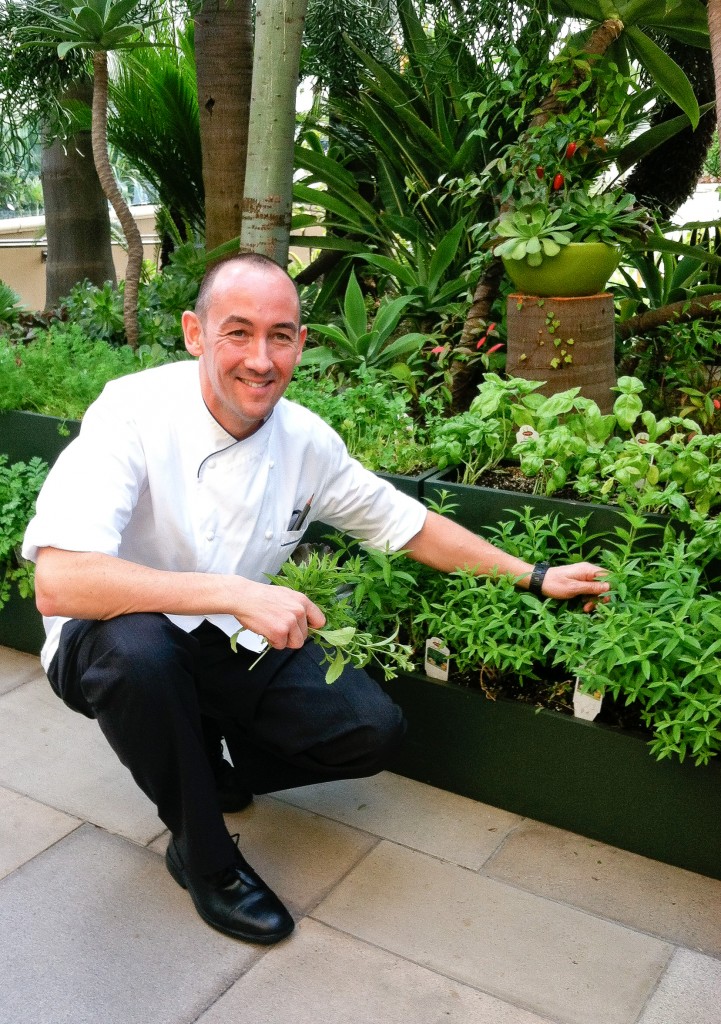 Five minutes. That's all I expected. The publicist had kindly set up a meeting with Chef Ashley James — the executive chef of the uber-luxurious Four Seasons Los Angeles. Lisaand I waited, enjoying the sun-drenched rooftop. Soon Chef Ashley arrived and greeted us with a huge smile. He gave us a tour of the rooftop gardens while we chatted about his passion for food. "Would you like some tea?" he asked as he snipped some fresh lemon verbena and stevia leaves. We sat in the sun just outside the rooftop restaurant. The tea arrived. I don't think I've ever tasted tea as sweet and fresh.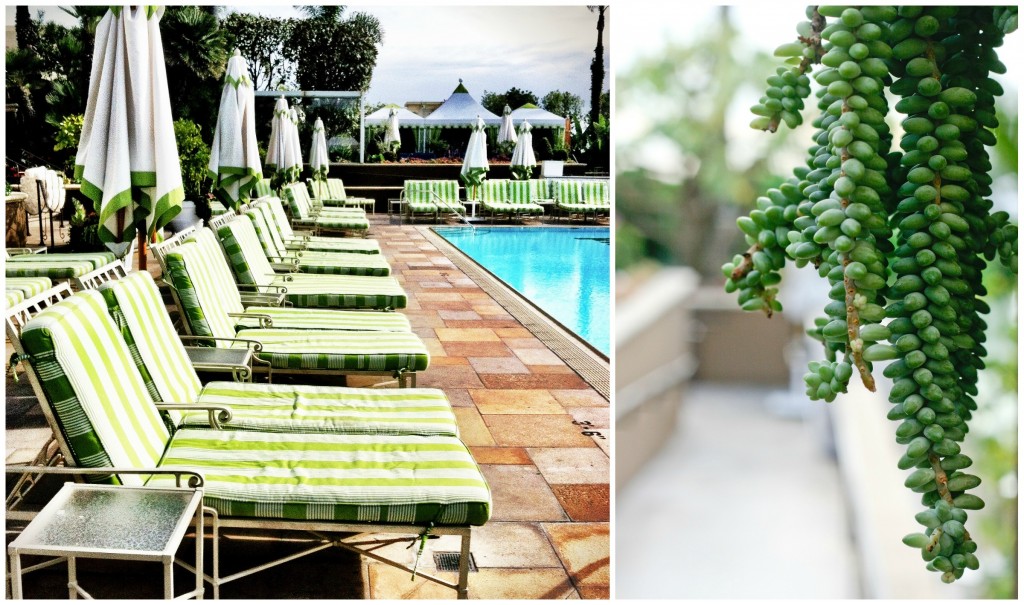 "I'm here to make people happy." he shared. This was evident. He's a busy man, yet he wasn't distracted, as if needing to hurry back to the kitchen, but gave us his full attention. Lisa and I talked about our passion for "real food" and within minutes a plate of "real fries" arrived at the table. Potatoes, cut by hand and fried in duck fat. He grinned. How he made that happen, I'll never know.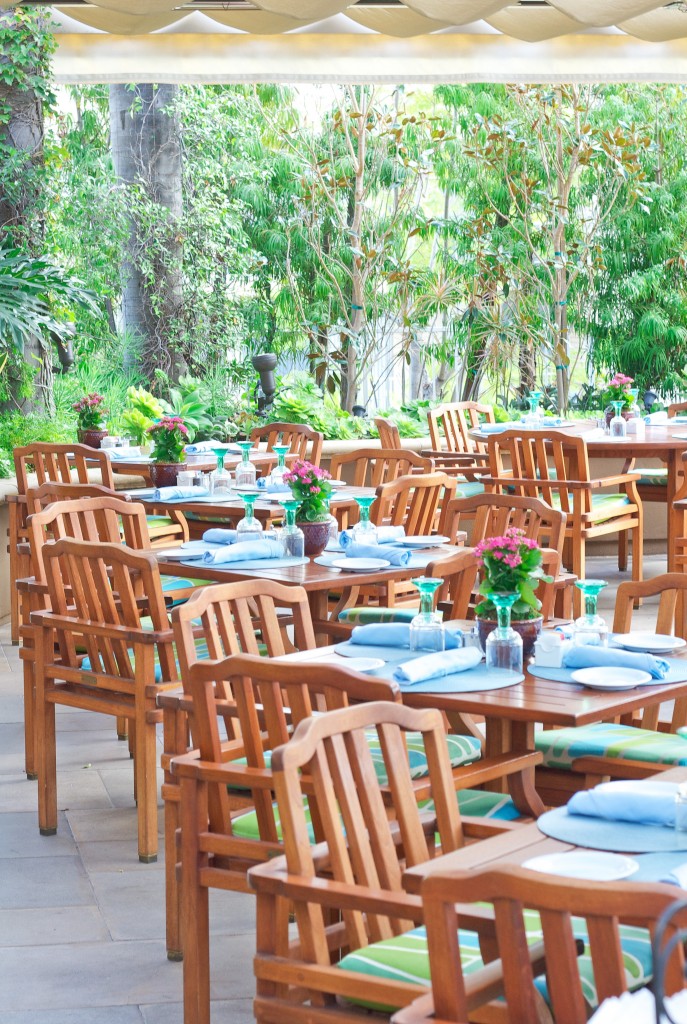 He shared his story – working for many Four Seasons restaurants over the years including France, Singapore and Mexico. He also shared and his love of food. After a lovely talk, I looked at my watch and an hour had passed. I'm sure he had many important things to do that day, but he chose to spend some of his time with two food bloggers. It made a huge impression. One common trait I've found among every Four Seasonsstaff member is their genuine passion for service. Never do you feel like you're in the way, but rather each property welcomes you with a warm hug. At the end of our meeting, he invited us to dine at the Windows Lounge. We accepted the invitation.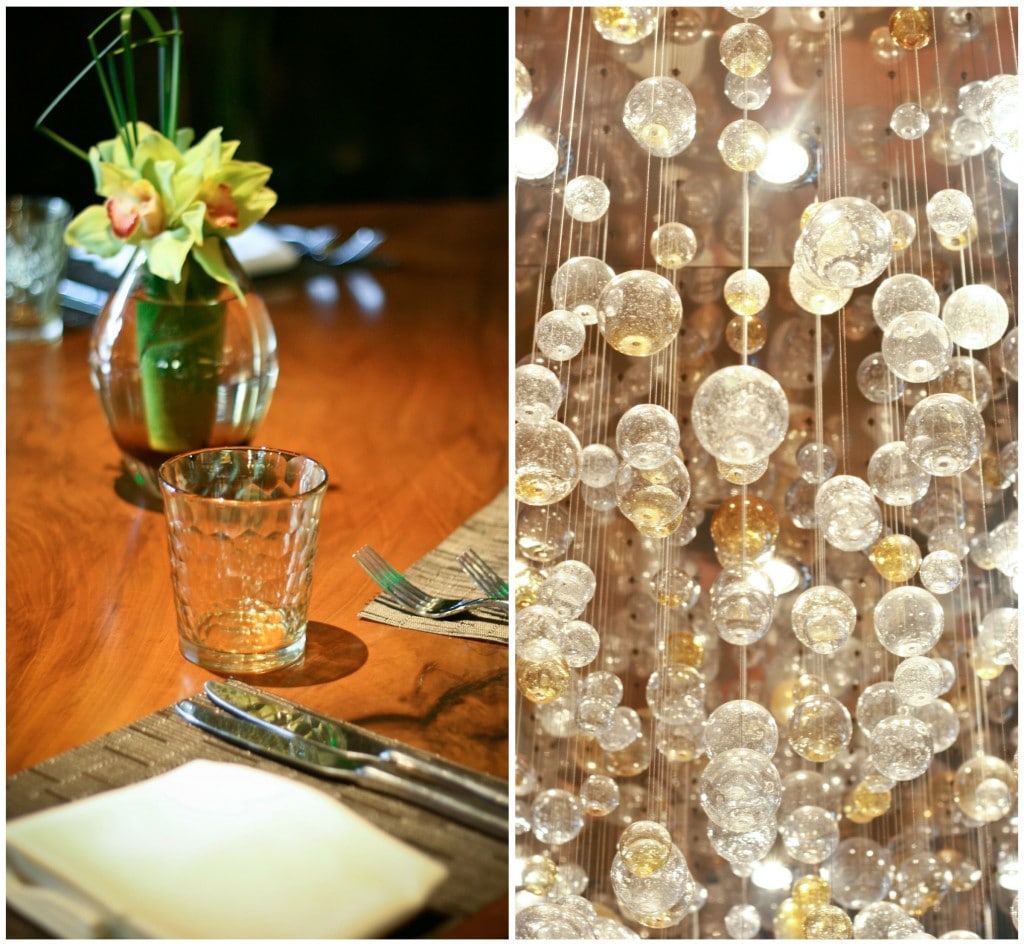 I called my friend Jen and invited her to join us. She's a dear friend and always enjoys a good meal and conversation. We met in the dark and lovely lounge at 7:30 sharp. Chef Ashley arrived once again with a smile and welcomed us to the restaurant. We started the meal with a tall glass of Tivoli Zen – a blend of elderflower liqueur, blueberry, lavender tea, and mint – luxury and relaxation in liquid form.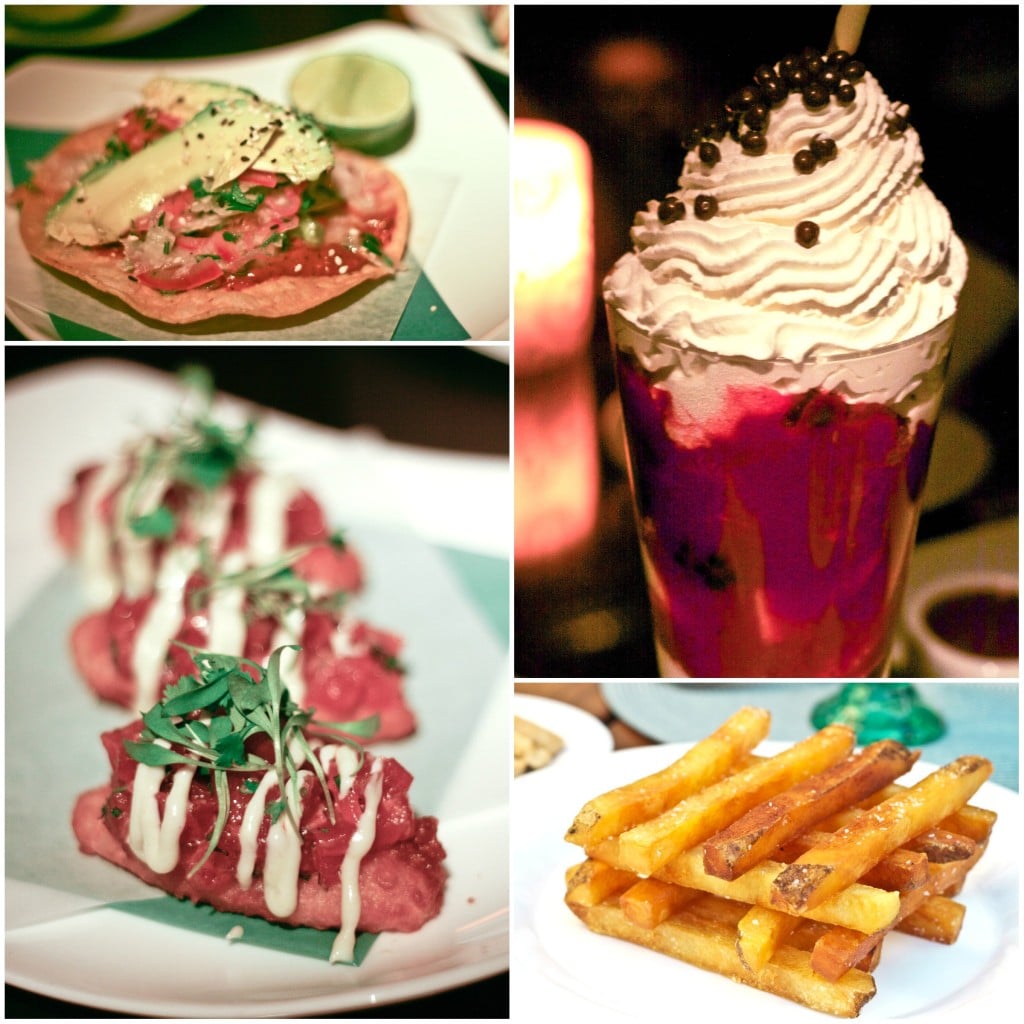 Chef Ashley told us he was always drawn to the local street food over the course of his many years living in different countries. He created a lower-priced menu to attract a different clientele and bring the magical flavors of StrEAT Food to the Windows Lounge. And magical it was. A few favorites we relished: Eggplant Coconut Curry – a smooth, creamy dish I dream about enjoying again, Morelian Gazpacho Salad – watermelon, jicama, papaya, pineapple, cucumber, organic juice and chili salt, and Crab Tostadas – Dungeness crab, lime, avocado and cilantro. The food paraded across our palates and we enjoyed the bright, fresh flavors, the calming mood of the lounge, and good company. Our meal came to a finale with a tall bowl full of cream, raspberry sweetness and meringues. Lisa and I said our goodbyes to Jen and floated to our luxurious rooms with full bellies.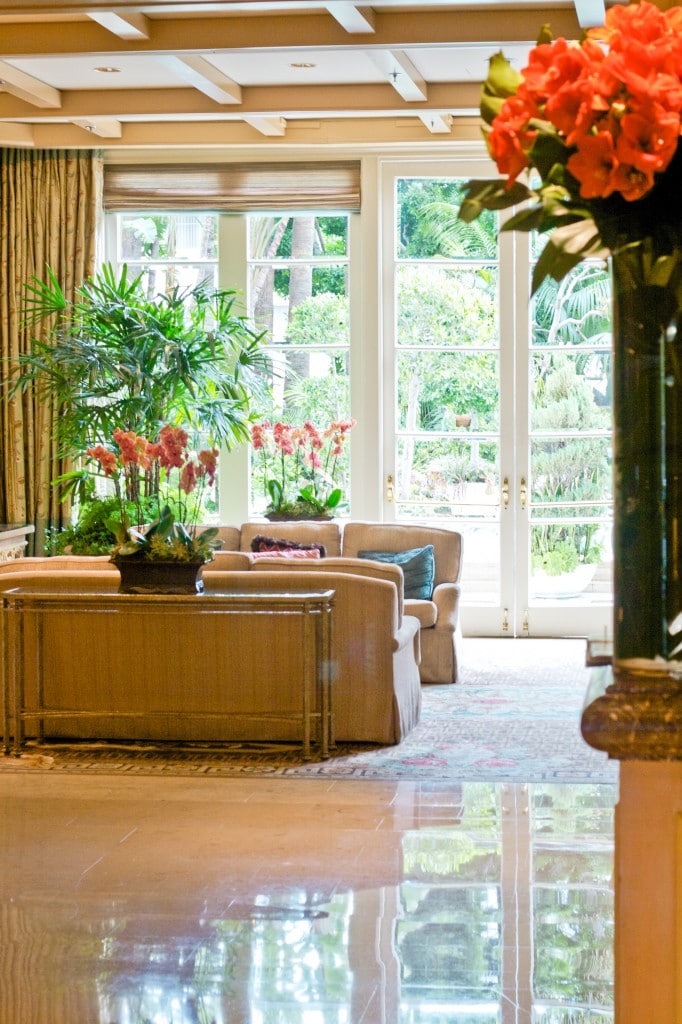 Chef Ashley says, "Anybody who comes to the hotel is treated like a celebrity." He turned our anticipated 5-minute chat into an inspiring culinary memory. * I was graciously hosted by the Four Seasons Los Angeles. All opinions and photos are my own.