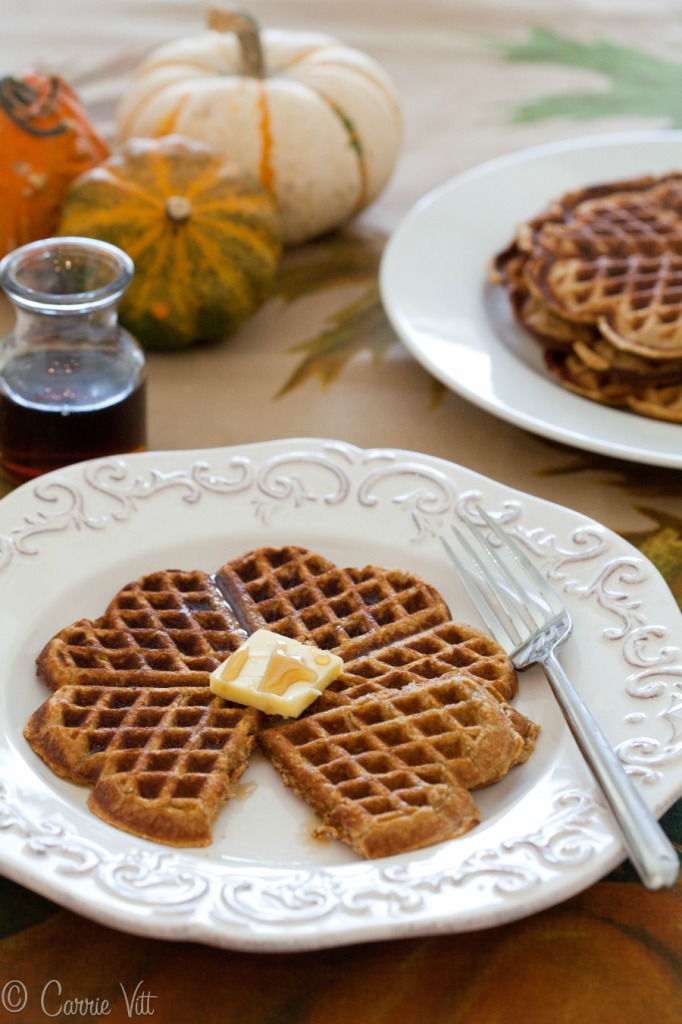 My girls love going all-out for the different seasons and holidays. They eagerly anticipate the "landmark" days when we shift into a new part of the calendar. As soon as the first day of fall arrives, they venture into the attic to retrieve our fall decorations and begin making wreaths and garlands for the house. They collect pine cones around our neighborhood and put them in big baskets to display by the fireplace. During the Christmas season they wear bells and make homemade cards and gifts. They sing and dance to Christmas music. It's really sweet to see how excited they get each new season.
With the business of life, I sometimes don't jump in as heartily as the girls. I promised them I'd work to improve, though. Last month, on September 23rd, we went to the attic together, found the fall decor and adorned our home in warm, rich colors. We simmered apples, orange peels and cinnamon in water on the stove to get that "fall" smell in the house. Now they're trying to convince me to dress as "Lady Grantham" for Halloween (we'll see about that). I'm starting to tag catalogs and create lists for decor and homemade gifts for Christmas.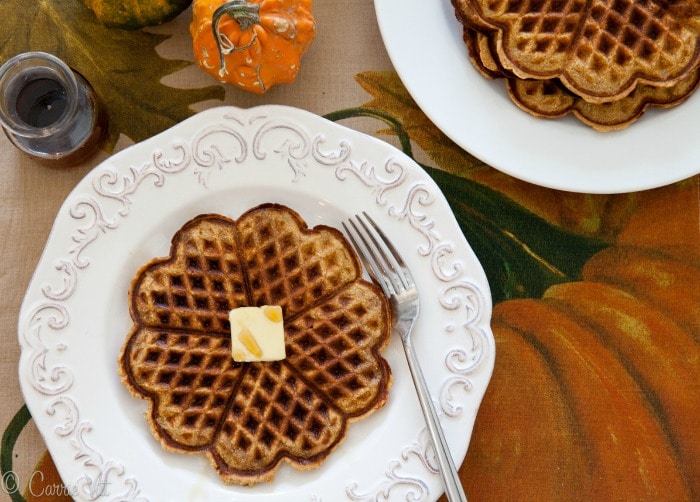 It's been a bit warm here, so I haven't made a pumpkin spice latte yet, but I did get in the kitchen with the kids and create a recipe for pumpkin spice waffles. We all enjoyed the rich, balanced flavors of spices and pumpkin with just a touch of sweetness. Why not embrace the change of season and enjoy our blessings?
Pumpkin Spice Waffles (Grain-Free, Paleo)
Makes about 12 large waffles
Ingredients
Instructions
To mix either the regular or dairy-free version: Whisk wet ingredients in a large mixing bowl until incorporated. Whisk dry ingredients in a medium mixing bowl. Add the wet ingredients to the dry ingredients and whisk until smooth. Let batter sit for 5 minutes.
Cook waffles on a waffle iron* according to manufacturer's instructions. Serve with maple syrup and butter (if using).
*Here's the waffle iron I currently use. It's the only non-stick tool/appliance I have in my kitchen, but I haven't had much luck with the cast iron waffle pans that I've tried. I contacted Mighty Next to see if they've found one, and they said they are actively searching. I'll make sure and let you all know when I've found a good cast iron waffle iron. And, if you know of a good cast iron waffle pan, please let me know!
7.8.1.2
885
https://deliciouslyorganic.net/pumpkin-spice-waffles-grain-free-paleo/
Copyright 2016 Deliciously Organic