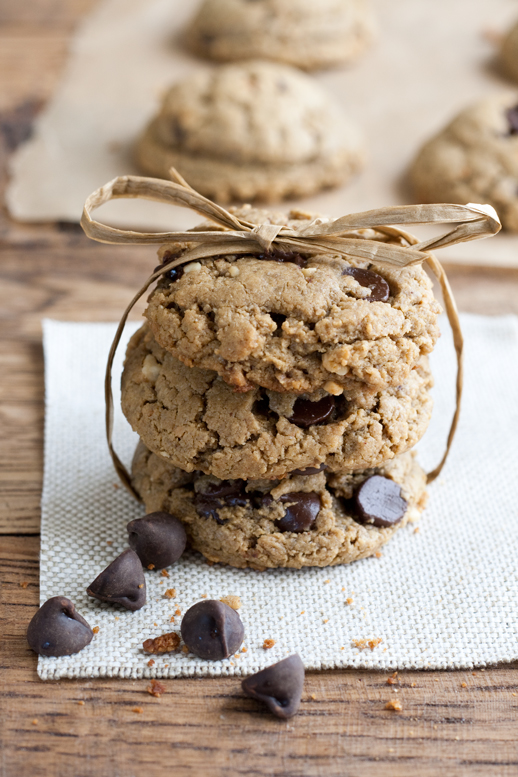 A few weeks ago, I travelled to Dallas to promote my cookbook. The week was filled with new experiences, learning, and lots of laughter. I did a cooking demo on Good Morning Texas, signed lots of books, and taught a few cooking classes. Ashley, a sweet Dallas lady, opened up her home and invited 20 of her friends. She is quite a cook and has a beautiful dream kitchen so she had everything I needed. The lovely ladies came, I cooked, taught and answered lots of questions. Everyone enjoyed learning how to practically incorporate organic foods into our daily lives.
In Dallas, my love for teaching people to cook with whole, unprocessed ingredients was rejuvenated. I've taught classes for several years now and I'm discovering it's my passion. I love the moment when the light bulb turns on for people and they realize they really can make practical, sustainable, healthy diet changes.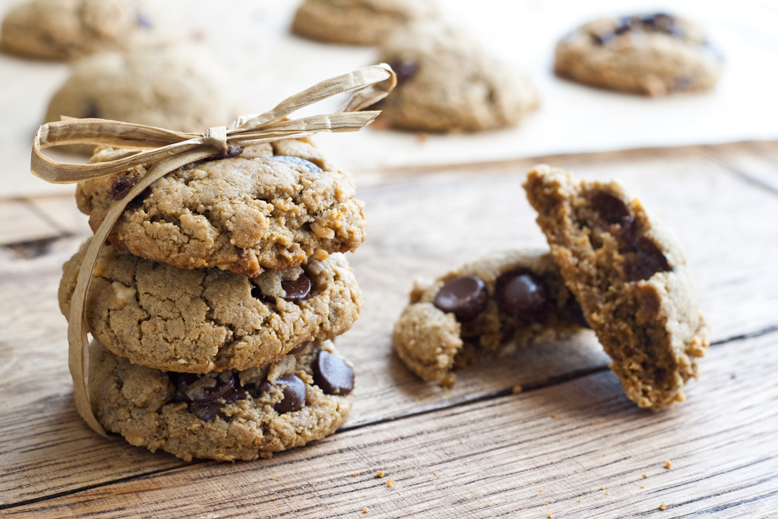 OK, on to the cookies. I'm shocked by how good these peanut butter and chocolate chip cookies taste. Six ingredients, gluten free, dairy free, and they taste amazing. They actually taste like they have flour in them. They're so easy that even if you don't bake, I promise, you can make these. Print the recipe, buy the ingredients, and whip up some crazy good cookies.
Serves: Makes about 16 cookies
Gluten Free Peanut Butter and Chocolate Chip Cookies
Adapted from Eating Clean.
Ingredients
1 cup salted natural peanut butter (you can substitute with almond butter or sesame seed butter for a nut-free/legume-free option)
3/4 cup organic whole cane sugar or sucanat
1 large egg
1 teaspoon vanilla extract
1/2 teaspoon baking soda
1/2 cup chocolate chips (you can substitute with dairy free chocolate chips for a dairy free option)
Instructions
Preheat oven to 350ºF and adjust rack to middle position. Stir together all ingredients until incorporated. Spoon cookie dough using a 1 1/2-inch cookie scoop onto a baking sheet lined with parchment paper. Bake for 9 minutes. Store in an airtight container.
7.8.1.2
3390
https://deliciouslyorganic.net/gluten-free-peanut-butter-and-chocolate-chip-cookies-recipe/
Copyright 2016 Deliciously Organic