When you're so used to cakes, cookies, and muffins it can be hard to think of a satisfying, but grain-free dessert, so I'm sharing this recipe for buttermilk panna cotta.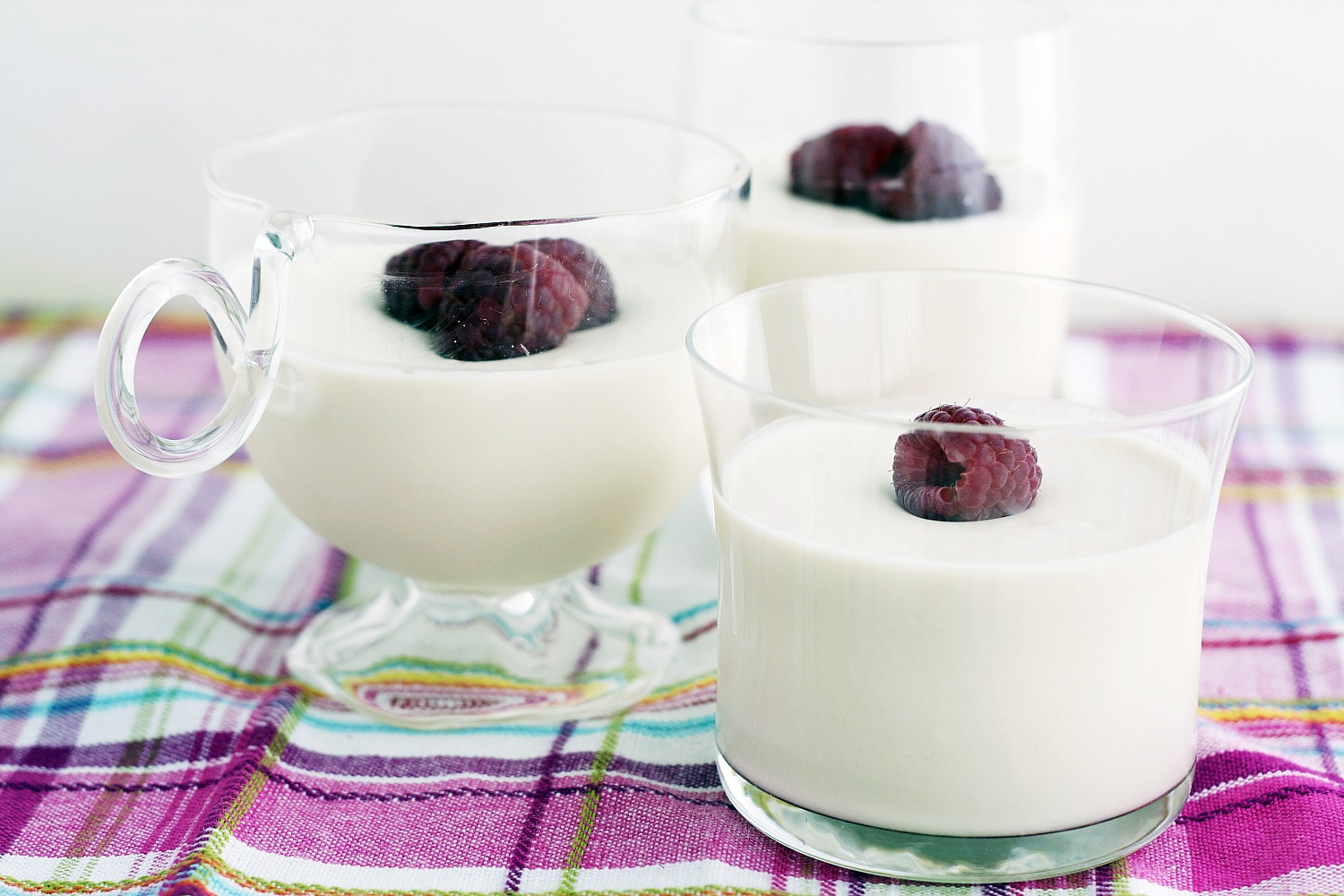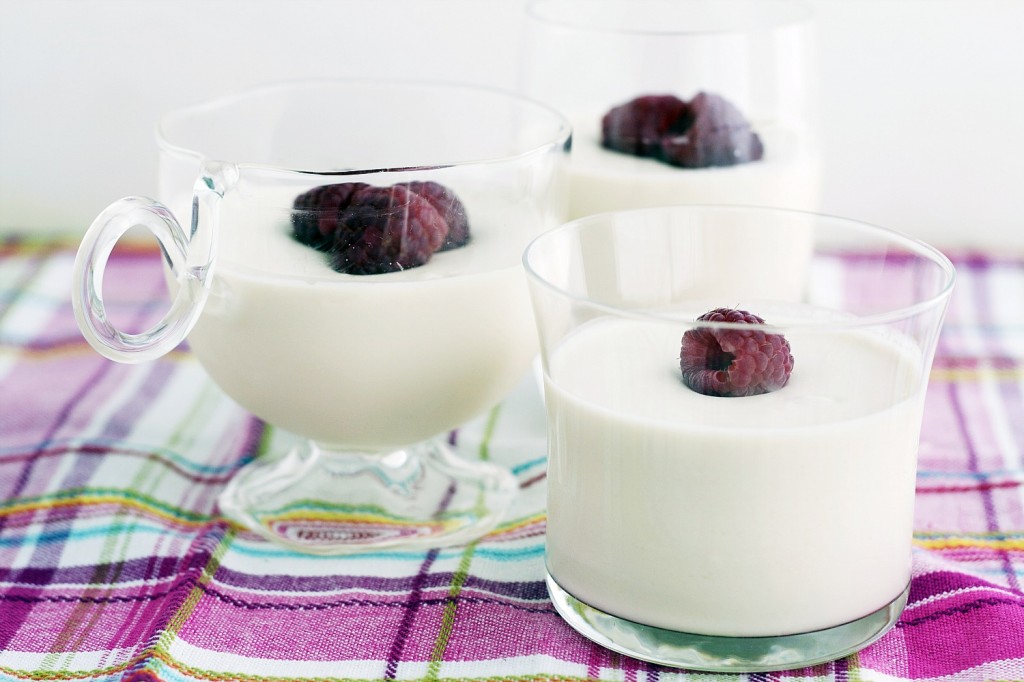 I'm here to tell you there are thousands of options out there like puddings, custards, ice creams, cookies and cakes made with ingredients like almond and coconut flour. It only requires a little shift in our thinking.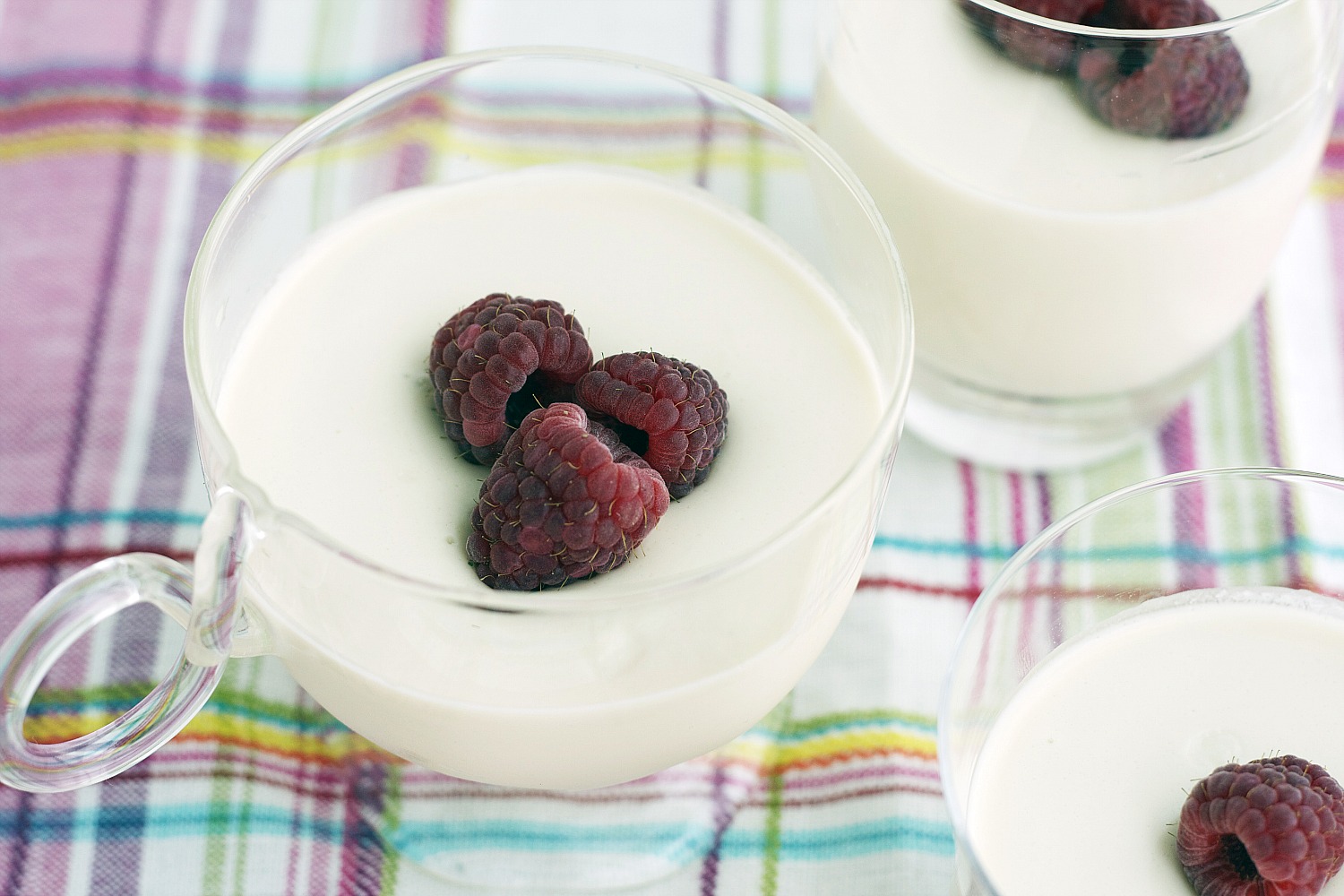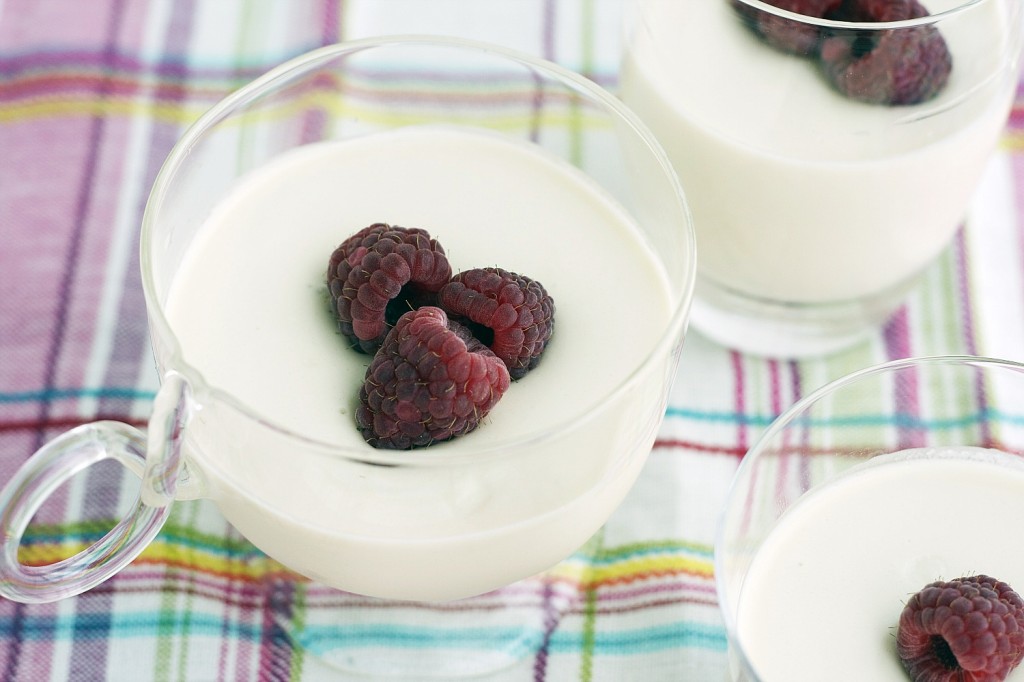 Here are some options for grain free desserts:
Gluten Free Peanut Butter Chocolate Chip Cookies 
Chocolate Almond Joy Bars – Elana's Pantry
Chocolate Wonder Pops 
Mocha Frappe
Pumpkin Custard – Nourished Kitchen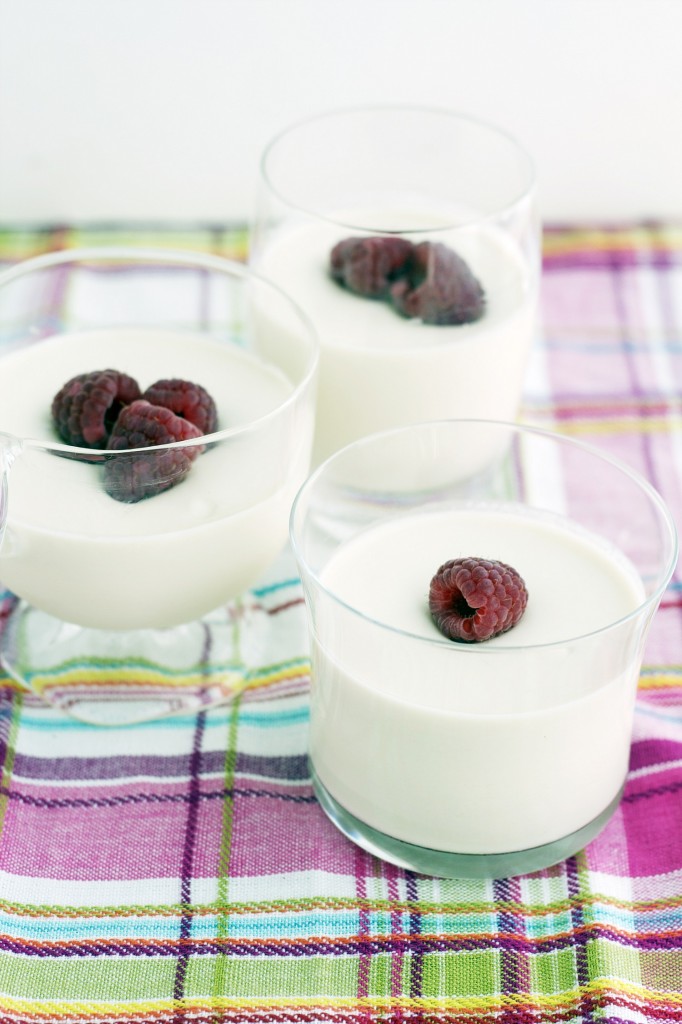 A custard or pudding is one of the easiest options and doesn't require much work. I made my own buttermilk, added some cream, maple syrup, and gelatin and chilled it until firm. It's smooth, creamy, and a bit tangy like yogurt. I topped mine with raspberries since they're abundant right now.
How is your first grain-free week going? Have you discovered any tips or favorite recipes?
Ingredients
2 1/4 teaspoons unflavored gelatin (I prefer Bernard Jensen )
1 cup heavy cream
1/3 cup maple syrup
1 1/2 cups buttermilk
1 teaspoon vanilla extract
1 pint fresh berries
Instructions
Stir together gelatin and 1 tablespoon water in a small bowl. Set aside for 10 minutes. Whisk together cream and maple syrup in a medium saucepan over medium heat. Heat until it just begins to steam. Remove from heat and let cool for 5 minutes. Whisk in gelatin until dissolved. Whisk in buttermilk and vanilla. Pour into 6 small bowls, cover and refrigerate for at least 6 hours until firm. Serve with fresh berries.
7.8.1.2
3378
https://deliciouslyorganic.net/buttermilk-panna-cotta-recipe-grain-free-challenge/
Copyright 2016 Deliciously Organic
SaveSave