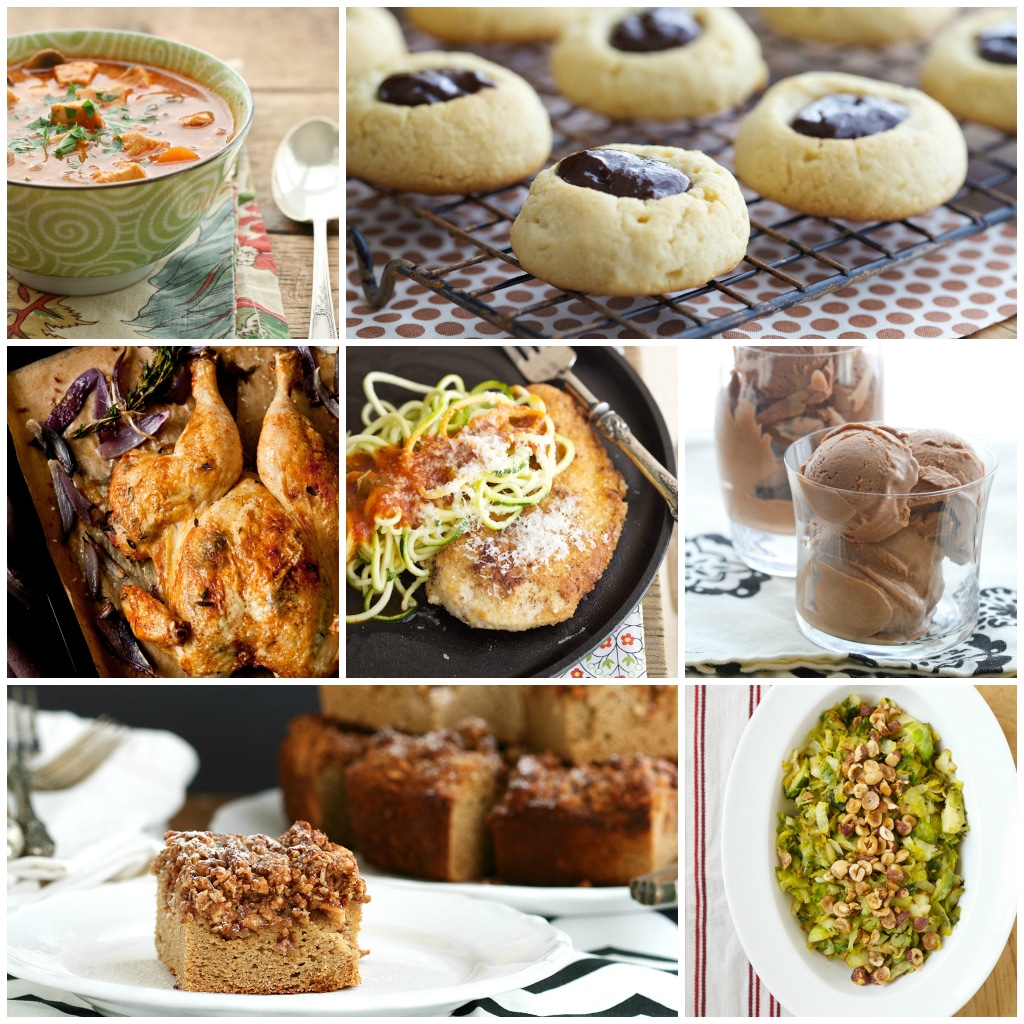 Happy New Year! I want 2013 to be your year for a healthy life. So much of our health depends on the food we eat so I'm going to spend the entire month of January giving your step-by-step tips on how to create an unprocessed kitchen. We will discuss what foods are best, what foods to avoid, what cookware and bakeware to use, and more.
We want to provide you with the tools necessary to begin 2013 on the right foot and at the right price. Here are some new things we are offering here at Deliciously Organic:
1. Grain-Free Adaptations for the Deliciously Organic Cookbook:
Many of you asked for grain-free adaptations to the recipes in my cookbook so we now offer a printable list of all of the adaptations! Recipes like Gingerbread Pancakes, Cheesy Jalapeño "Cornbread," and Raspberry Velvet Tart can all be made grain-free with our new Grain-Free Adaptations. We are offering the cookbook adaptations at a special price of $4.99 (regular $9.99) until January 11th, 2013.
2. Real Food, Real Fast Menu:
Do you like the idea of meal plans, but don't want to subscribe to a weekly plan? Do you like to make the same rotation of foods, but want to make them using only unprocessed ingredients? The weeknight "Real Food, Real Fast" menu is a collection of our most popular and quickest recipes. Each recipe can be made in under 45 minutes and each weekly menu comes with a shopping list, all the recipes needed and quick tips to get dinner on the table fast.
This two-week menu includes: 
Two weeks of weeknight dinner meal plans that include recipes for one dessert and one snack each week.
Recipes for those on-the-go families who still desire meals made with unprocessed, nourishing, real, whole foods.
Recipes that can be incorporated into your steady rotation.
Coordinating printable shopping list, cooking times and helpful tips to get dinner on the table quickly.
Easy-to-follow, "kid-approved" recipes, including well-loved favorites such as Chicken Tenders, Spaghetti Bake, Caesar Salad, Homemade Hamburger Helper and even Cheeseburgers and Fries, all made without processed ingredients.
Meals that serve four people including some leftovers, which are great for lunch the next day!
Choose from: Classic, Gluten Free or Grain Free
This is a one time purchase (not a subscription).
We are offering this menu at a special price of $4.99 (regular price $9.99).
3. New Weekly and Bi-Weekly Meal Plans – Classic, Gluten Free, Grain Free and Paleo/Dairy Free:
We are giddy to announce our new Paleo/Dairy Free weekly and biweekly meal plans! The Paleo meal plans are dairy free, with occasional dairy options for those who like to include a bit of raw or cultured dairy in their diet. 
4. Deliciously Organic Cookbook:
Are you new to eating an unprocessed diet? Do you want step-by-step instructions for how to move to a real-food diet? The Deliciously Organic cookbook is the perfect place to start. The cookbook includes over 80 of Carrie's favorite recipes and to sweeten the deal, we are offering three months of FREE meal plans with the purchase of each book. Choose from: Classic, Gluten Free, Grain Free or Paleo/Dairy Free.
We are excited for a new year and we hope to help you along the way to achieve your goals!
//