Beef Stroganoff is a combination of steak, mushrooms and a creamy sauce that can be prepared in under 30 minutes.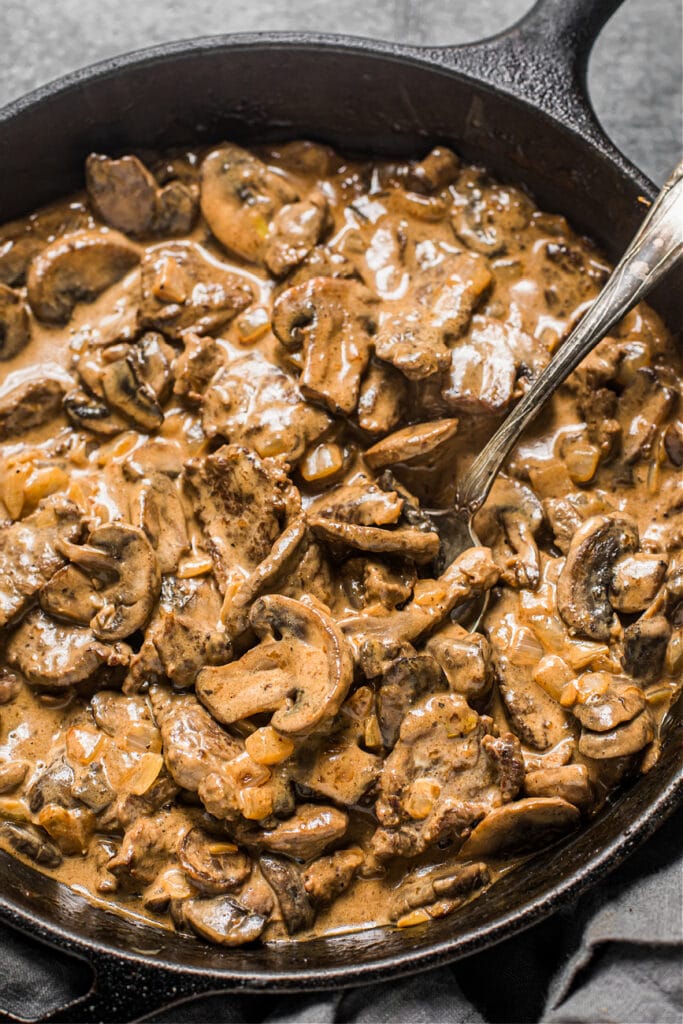 Beef stroganoff is traditionally served over egg noodles. If you can tolerate grains, then Jovial Tagliatelle noodles are a great option.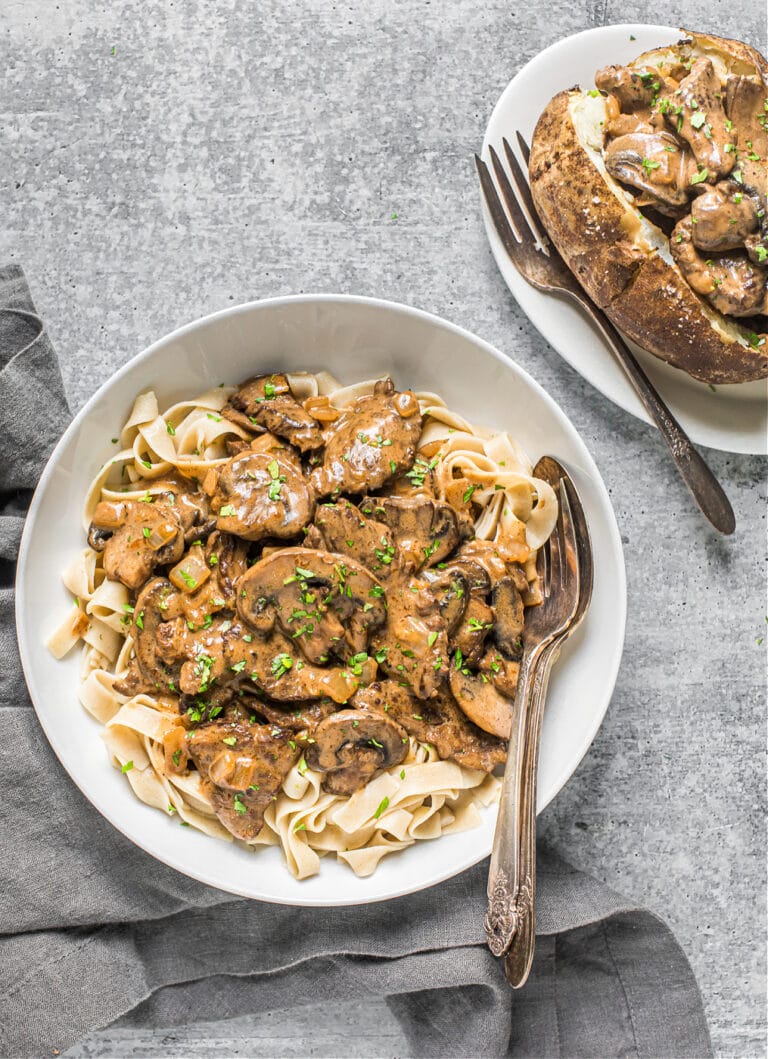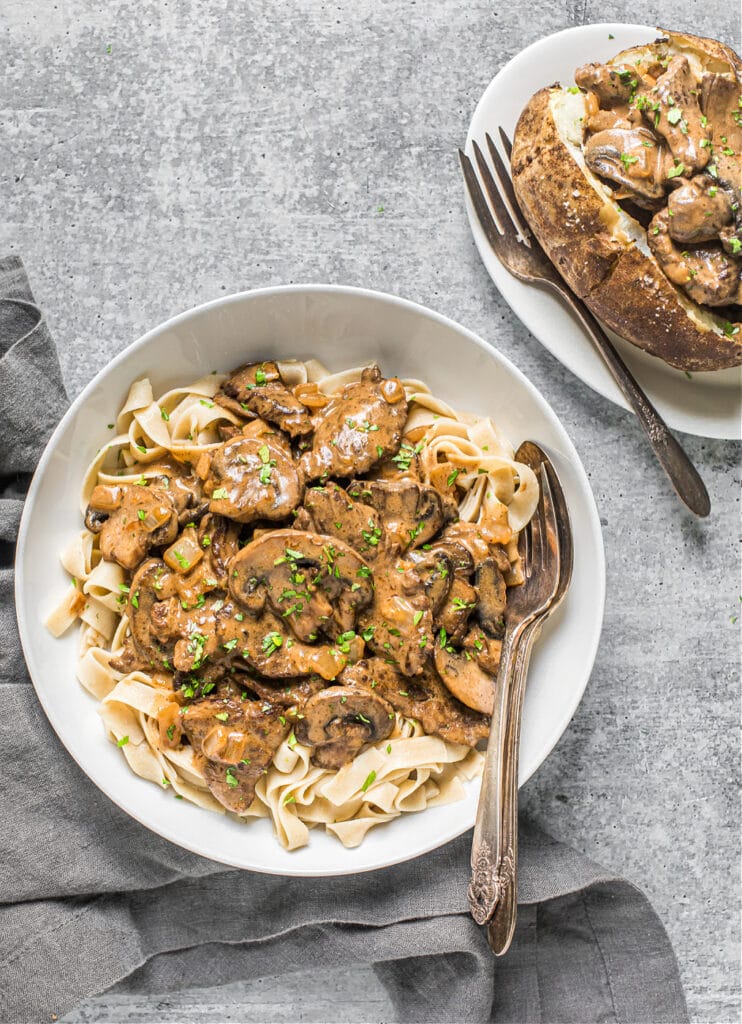 When I was a kid, my Mom always served beef stroganoff over a baked potato, so that's how I prefer to eat it. The potato also makes for an easy grain-free option!
Print
Beef Stroganoff (Grain-Free)
Author: Carrie Vitt
Prep Time:

10 minutes

Cook Time:

25 minutes

Total Time:

35 minutes
Celtic Sea salt and freshly ground black pepper

1

pound sirloin

2 tablespoons

ghee

12 ounces

button mushrooms, cleaned and sliced

1 cup

chicken broth, divided

1 tablespoon

unsalted butter

1

medium yellow onion, chopped

1 teaspoon

tomato paste

1 teaspoon

coconut sugar

1 tablespoon

arrowroot

1/2

white wine (you can sub with chicken broth if needed)

1/3 cup

sour cream
Instructions
Generously salt and pepper both sides of the sirloin and then cut into thin strips again the grain, at a sharp 45-degree angle.
Heat 1 tablespoon ghee in a large sauté pan over medium heat. Add the mushrooms and cook until the edges are golden brown and they have lost most of their moisture, about 10 minutes. Transfer into a large bowl.
Using the same pan, add the remaining ghee. Lay the sirloin pieces in a single layer and brown and brown the sirloin on each side. Be careful not to overcrowd the pan or they will not brown. Transfer the meat to the bowl with the mushrooms and then repeat with remaining meat.
Pour 1/2 cup broth of chicken broth into the now empty pan. Scrape all of the brown bits up from the bottom of the pan and bring the broth to a simmer. Simmer until broth is reduced by half, about 3-4 minutes. Pour the broth into the bowl with the mushrooms and meat.
Return the skillet to the stove over medium-low heat. Add the butter. After the foaming subsides, add the onion, tomato paste and sugar. Stir occasionally, and cook for about 6 minutes until the onions turn golden brown. Stir in the arrowroot and continue to stir for about 30 seconds. Add the remaining 1/2 cup broth and the white wine. Bring the sauce to a boil and then reduce to a simmer for 2 minutes.
Place the sour cream into a small bowl and add 1/2 cup of the sauce to the sour cream and stir (this step will keep the sauce from curdling). Add the sour cream mixture to the pan, along with the beef and mushrooms. Stir until combined. Season with salt and pepper to taste. Serve over baked potato, or gluten-free egg noodles.