I served these sausage balls to my family last Christmas – they were a huge hit and didn't last very long. You can make them ahead of time, freeze them and then thaw and bake the day you're ready to eat. As with all the recipes in the cookbook, I included a dairy-free adaptation for you.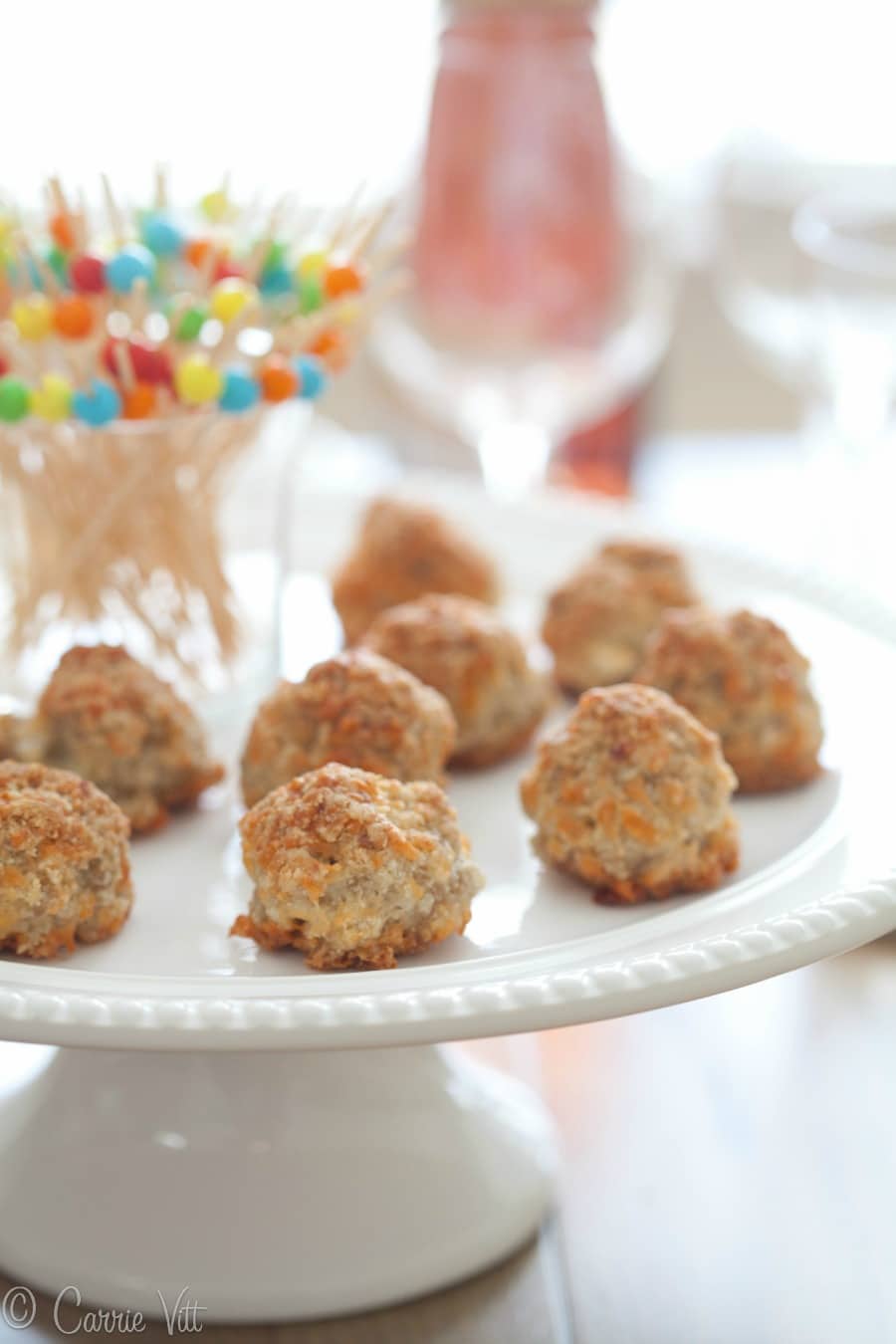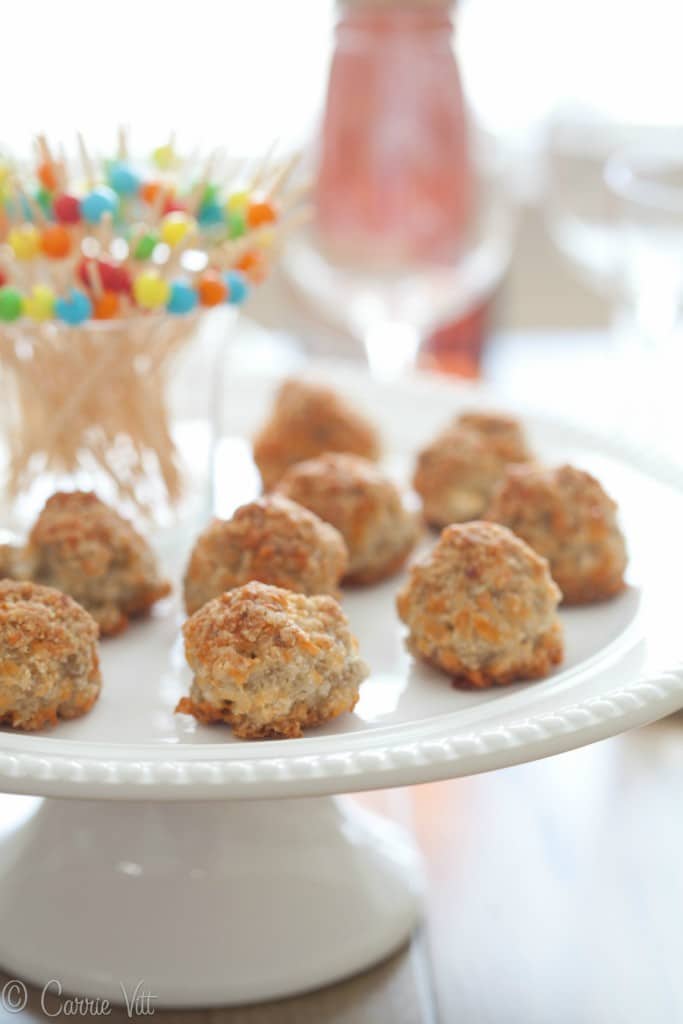 The last few days have been a whirlwind with the release of my new cookbook, and I want to say, "Thank you!" for all your support. Your encouraging emails and comments on social media have overwhelmed me – you're one fantastic bunch of people!
I'm having a fun contest on Facebook and Instagram. As you get your books this week, take a picture of you or your family with the book and post on Facebook or Instagram with the hashtag: #gfftable
I'll randomly pick one of you to win a Cuisinart 14-cup food processor. It's one of my very favorite tools in the kitchen!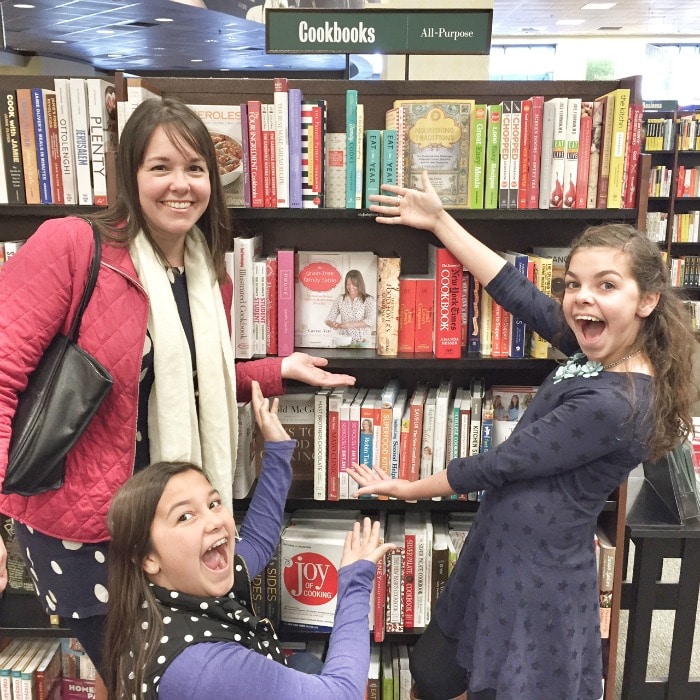 The girls were so excited to see the book on the shelf! 
A favor to ask – Can you take a moment to write a review on Amazon, Barnes and Noble or Books-a-Million? These reviews help people who've never heard of me or don't know anything about the cookbook. They're also factored into the algorithm for rankings, so each and every review counts. Thank you in advance!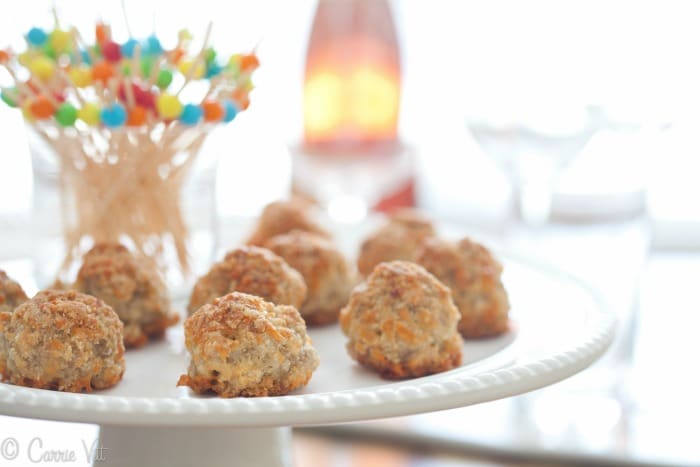 I want to share another recipe from the cookbook that provides a delicious appetizer during the holidays. If you're from the South, you probably remember the sausage ball recipe featuring sausage, cheese and Bisquick. I used to love those as a kid and last year as I wrote the book, I thought, "Well, why not combine my biscuit recipe, raw cheddar and sausage?" It worked wonderfully!
Print
Sausage Balls (Grain-Free, Paleo)
These little poppers also make an excellent breakfast! It's like sausage and a biscuit rolled into one!
Prep Time:

10

Cook Time:

30

Total Time:

40 minutes
Instructions
Preheat the oven to 425 degrees F and adjust the rack to the middle position. Line a baking sheet with unbleached parchment paper.
In a large mixing bowl, whisk together the almond flour, coconut flour, salt, baking powder, garlic powder and cheese. Use your hands to incorporate the sausage into the dry mixture (about 1-2 minutes until the mixture comes together); the mixture will be damp. Roll the mixture into 1 1/2-inch balls and place on the prepared baking sheet. Bake for 25 minutes, until just golden brown. Cool for 5 minutes and serve.
Paleo/Dairy-Free Adaptation: Omit the cheese. The number of sausage balls will decrease to 18.
Nutrition
Serving Size:

Makes 3 dozen cheese balls