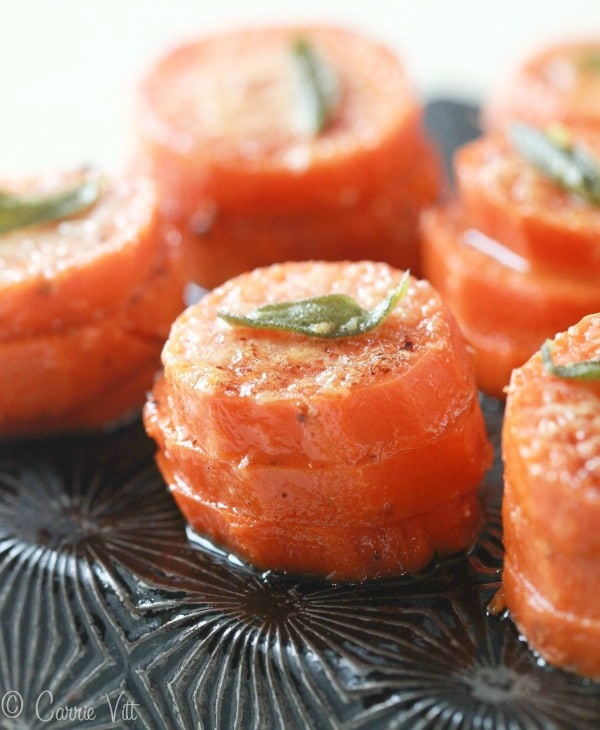 Many sweet potato recipes seem to be a bit too sweet. Don't you agree? That's why I love this recipe because nothing sweet is added and the nuttiness from the Parmigiano Reggiano cheese is a wonderful compliment to the browned butter and potato.
Good, quality ingredients are important to me, so I love to visit the source to see how specific foods are made. In October, I had the privilege to travel to Parma, Italy to see exactly how Parmigiano Reggiano is made. I posted everything over on Instagram as we were traveling, but I also wanted to post some of the pictures here for any of you who missed it!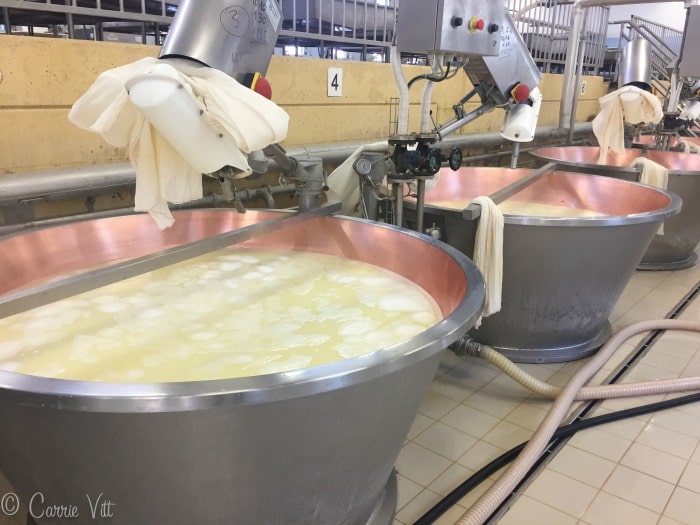 The raw, grass-fed milk is brought fresh into the factory each morning. They gently heat the milk, to separate the curds from the whey.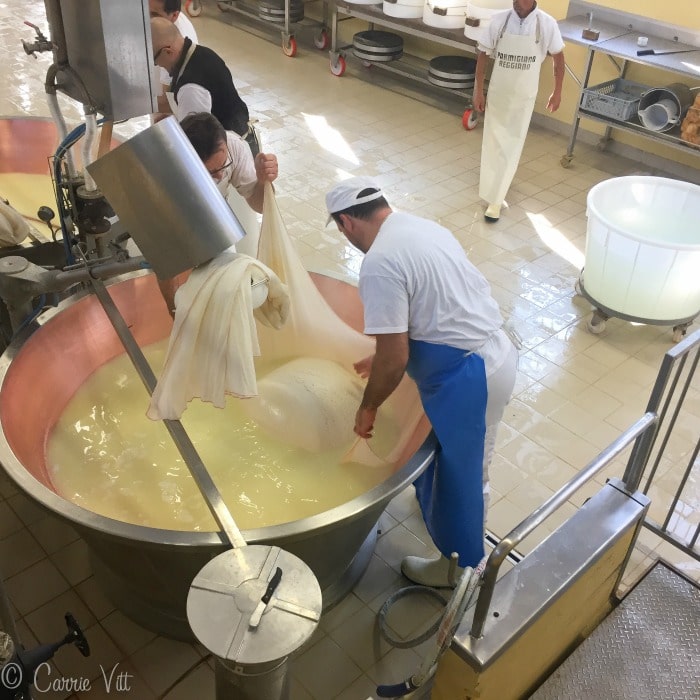 They use a large cheesecloth to lift 200lbs of curds from the whey.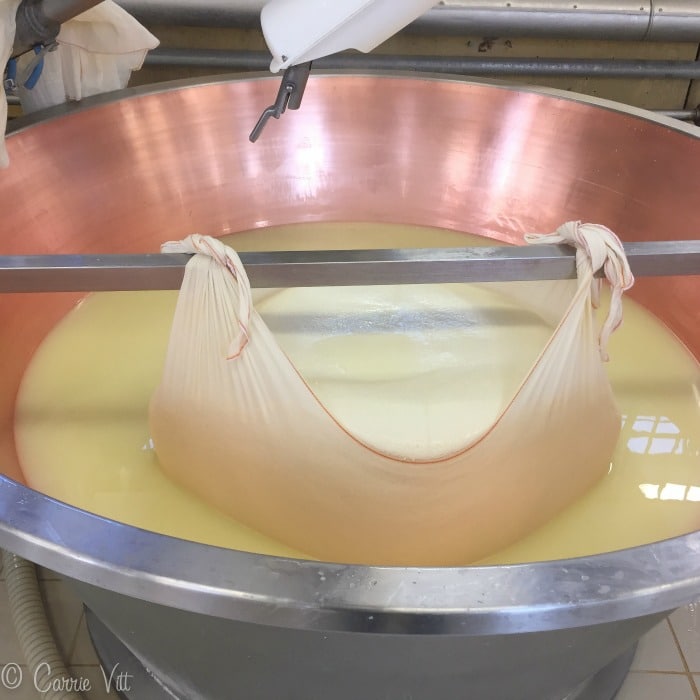 That's what 200lbs of curds looks like!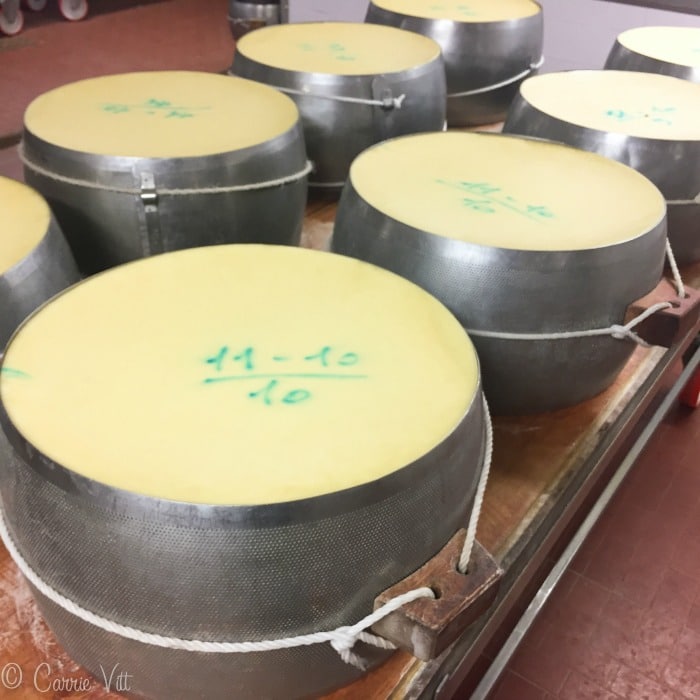 The wheel of curds is cut into two pieces and each is placed into a cheese mold. The molds sit for 3-4 days to set.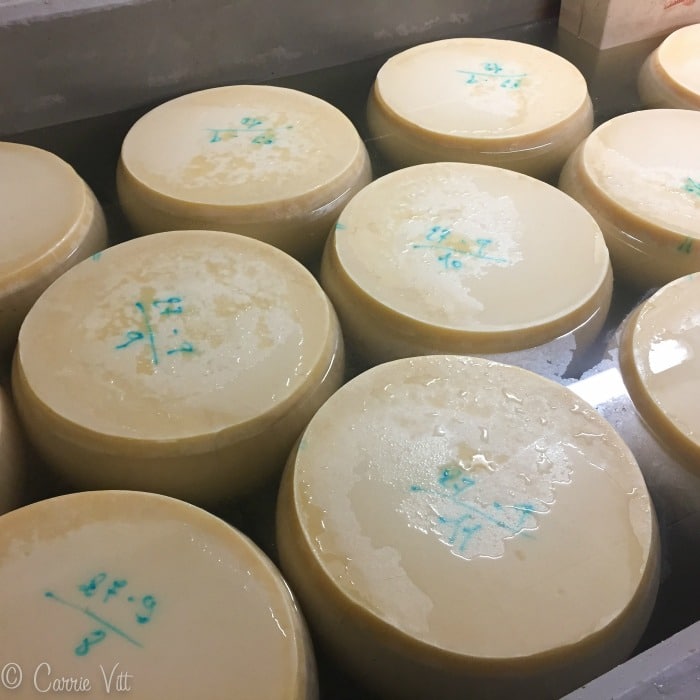 The cheese wheels are then placed in a salt water bath for about twenty days.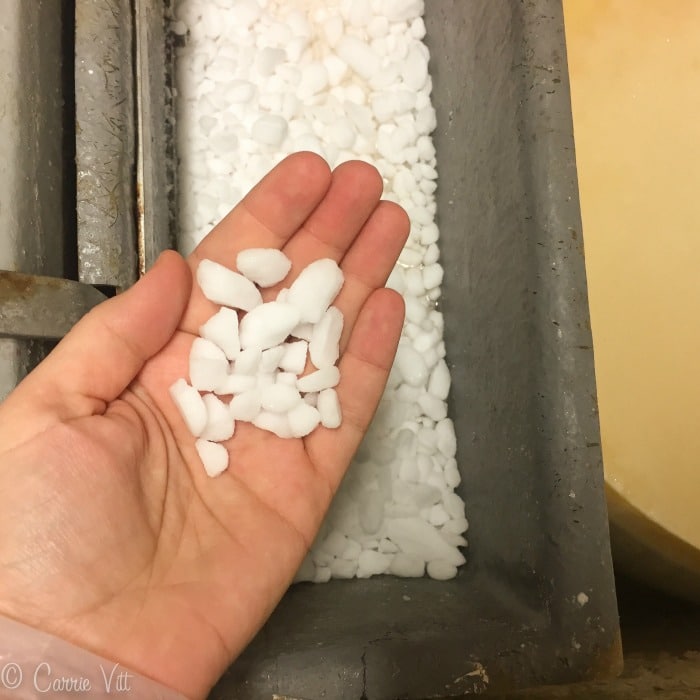 As the cheese sits in the water bath, it soaks up the salt. This is why Parmigiano is salty!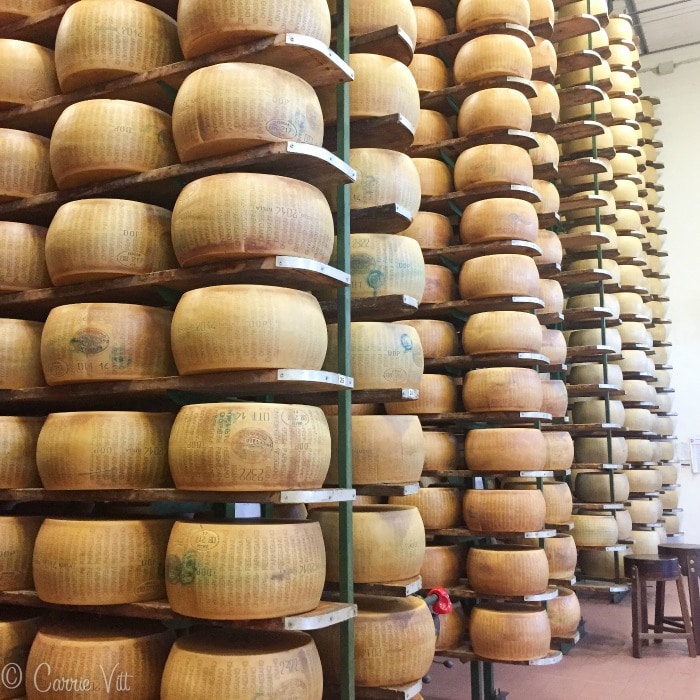 Then the wheels are placed on a shelf to age for 12-36 months.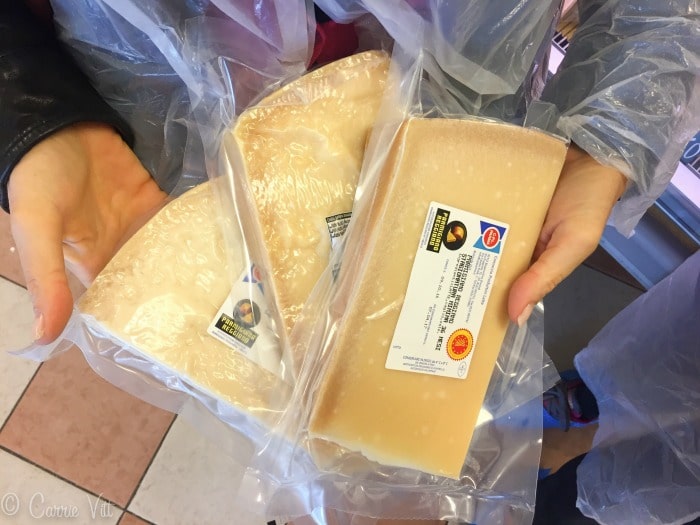 Shopping Tip: The darker Parmigiano is, the longer it's been aged.
This picture shows from left to right a slice of 12-month, 24-month and 36-month aged cheese.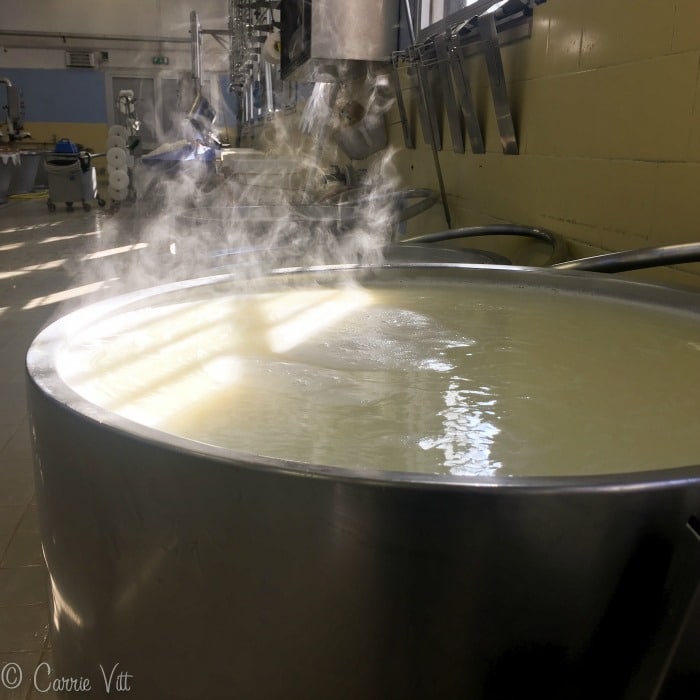 The true Parmigiano Reggiano factories do not allow any chemicals to be used in the building. So, to clean the factory, they only use leftover whey and water.
The factory was spotless and smelled very clean. Maybe I should try cleaning with whey!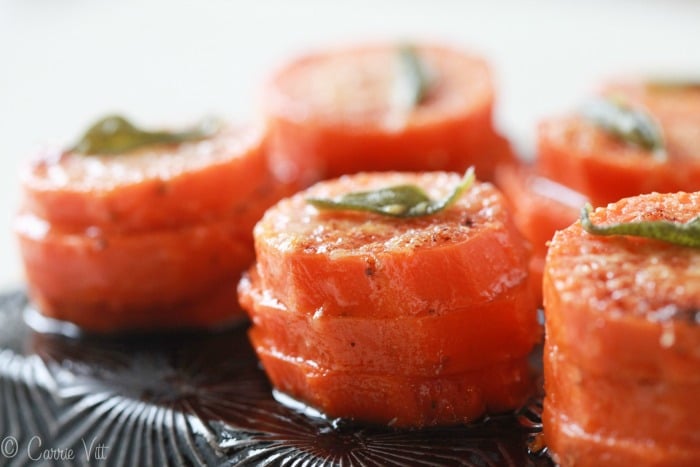 And, now back to our recipe! The sweet potatoes are sliced, stacked in a muffin tin, drizzled with browned garlic and sage butter and topped with Parmigiano. Of course, if you can't get your hands on the real-deal Parmigiano cheese, another Parmesan or even Pecorino Romano will work just fine.
Makes 12 potato stacks
Sweet Potato Stacks
Adapted from Cooking Light
Ingredients
5 tablespoons unsalted butter, plus additional to oil the muffin pan
12 large fresh sage leaves
3 cloves garlic, smashed
4-5 medium sweet potatoes, peeled and cut into 1/4-inch thick slices
1 1/2 teaspoons Celtic sea salt
1 1/2 cups grated Parmigiano Reggiano cheese
Instructions
Preheat the oven to 350 and adjust the rack to the middle position. Melt the 5 tablespoons butter in a small saucepan over medium heat. Add the sage leaves and garlic and continue to cook until butter is foamy and just begins to brown, about 7 minutes. Remove the butter mixture from the heat. Using a slotted spoon, remove the sage leaves from the browned butter and place on a plate lined with a paper towel or dishcloth. Remove the garlic from the browned butter and discard.
Using a pastry brush, butter a 12-cup muffin tin. Place 2 potato slices in the bottom of each of the 12 muffin cups. Sprinkle each sweet potato stack with a little Celtic sea salt and 1 tablespoon cheese. Place a third potato slice on top of each potato stack and drizzle a 1/2 teaspoon of browned butter over each stack.
Cover the muffin tin with a piece of parchment paper and then a piece of foil. Bake for 25 minutes. Remove the muffin tin from the oven and remove the parchment and foil. Drizzle the remaining browned butter over each stack, and then season each with a little more sea salt and 1 tablespoon cheese.
Turn the broiler on high, and place the potatoes under the broiler for 1-2 minutes until cheese is melted and just turning golden brown. To serve, top each with reserved sage leaves.
Note: I only test the recipes on my site with the listed ingredients and measurements. If you would like to try a substitution, you are welcome to share what you used and how it turned out in the comments below. Thanks!
7.8.1.2
4551
https://deliciouslyorganic.net/sweet-potato-stacks/
Copyright 2016 Deliciously Organic