This cauliflower soup with black truffle oil is one of my favorite ways to prepare cauliflower.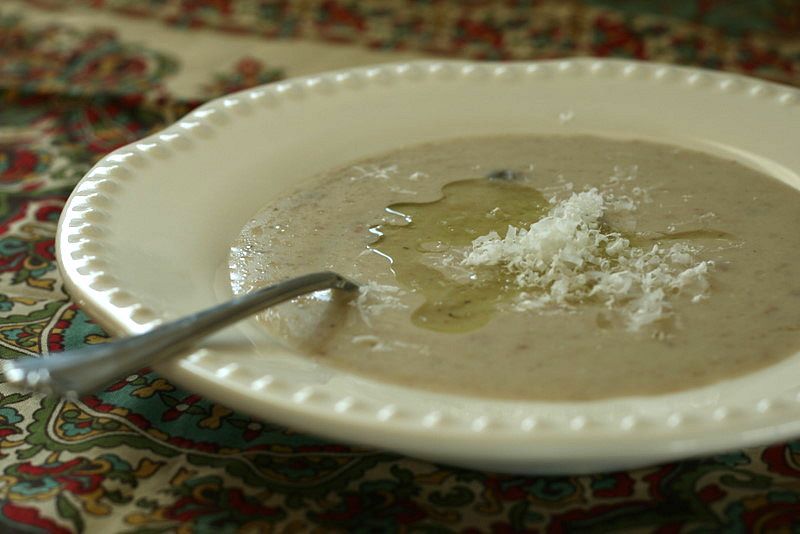 This week I embark on a new phase. I turned in my manuscript to the editors on Friday (sigh of relief) and was elated to say "I'm done!". My husband and I went out to celebrate which included plates of delicious food and wonderful conversation. I've started writing book two and I'm so excited to play in the kitchen, create, and not be tied to my computer for a little while.
I really enjoyed reading your comments this last week. There were a few of you who mentioned brussel sprouts and bacon. I've never been much of a brussel sprout fan, but I'm going to give that one a try. Of course, bacon makes everything taste better so I'm thinking it will be a keeper.
This weekend when I got my produce box, I opened it up hastily like a box of candy, noticed the light was hitting it perfectly, and took a few pictures for practice. I was amazed at how beautiful the rutabaga is…all gnarled at the bottom with it's cute crew-cut top.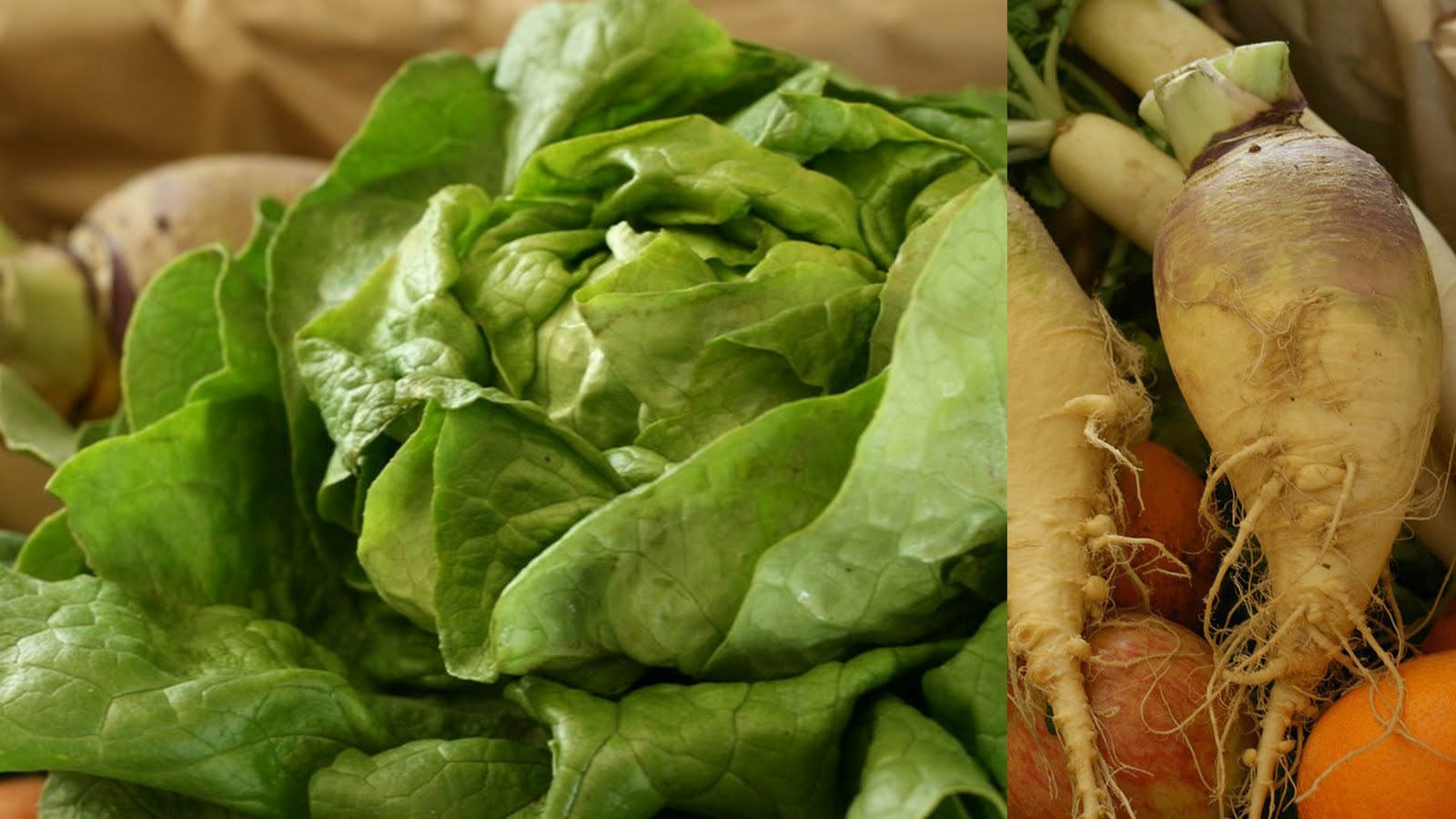 Remember the 10 pound cauliflower I told you about last week? After looking at it for a few days in the fridge I decided to make a very large batch of cauliflower soup with black truffle oil. I found this recipe years ago in a magazine and it was one of those that sat in my "to try" pile for years (10 to be exact). It's amazing how this recipe takes a vegetable that really doesn't have a huge flavor profile and turns it into something buttery, rich, and creamy. I think even the most skeptical of cauliflower will be pleased with this soup.
Cauliflower Soup with Black Truffle Oil
Ingredients
3 slices organic, nitrate-free bacon (pastured preferred), chopped
1 onion, chopped
2 stalks celery, chopped
2 garlic cloves, chopped
6 cups cauliflower, cut into bite-size pieces
5 cups chicken stock
1 thick slice Pecorino Romano cheese, plus additional for garnishing
1/2 cup heavy cream
black truffle oil (optional)
Instructions
Sauté bacon in a large dutch oven over medium heat. After fat begins to render, stir in onion, celery and garlic. Cover and lower heat to lowest setting possible. Cook vegetables for 20 minutes or until soft. Remove lid and add cauliflower, stock and slice of Pecorino Romano. Bring to a boil and then reduce to a simmer. Simmer until cauliflower is tender, about 20 minutes.Puree soup using a hand immersion blender or in small batches in a blender or food processor. Add cream and season with salt and pepper. Serve with a generous drizzle of truffle oil and a sprinkling of cheese.
7.8.1.2
3194
https://deliciouslyorganic.net/cauliflower-soup-with-black-truffle-oil/
Copyright 2016 Deliciously Organic