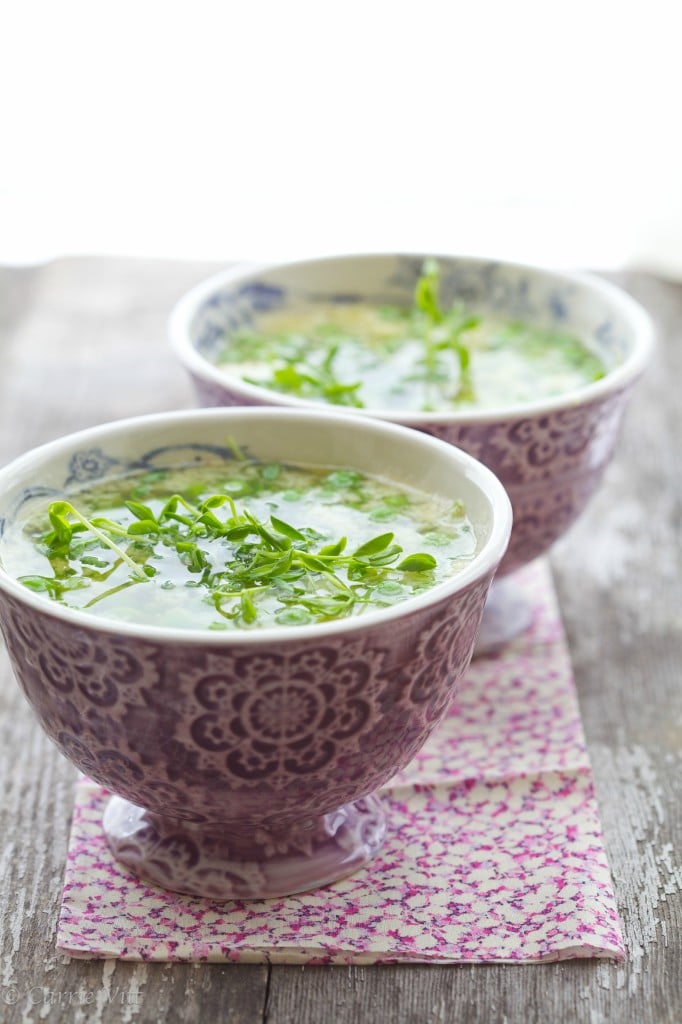 We're all searching for easy, quick ways to produce nutrient-dense meals. Homemade chicken stock, beef and fish stock offer a variety of nutrients like calcium, magnesium, phosphorus, and trace minerals. Plus, making stock is very simple. I've found it the perfect food to have on hand for making quick and nutritious soups and stews.
My Le Creuset Dutch oven has it's usual place on our stove during the winter months. I constantly have either some sort of stock or soup simmering on the stove. The great thing about a Dutch oven or other oven-safe pots with lids is that you can put them in the oven at a low heat to get moist, flavorful stews.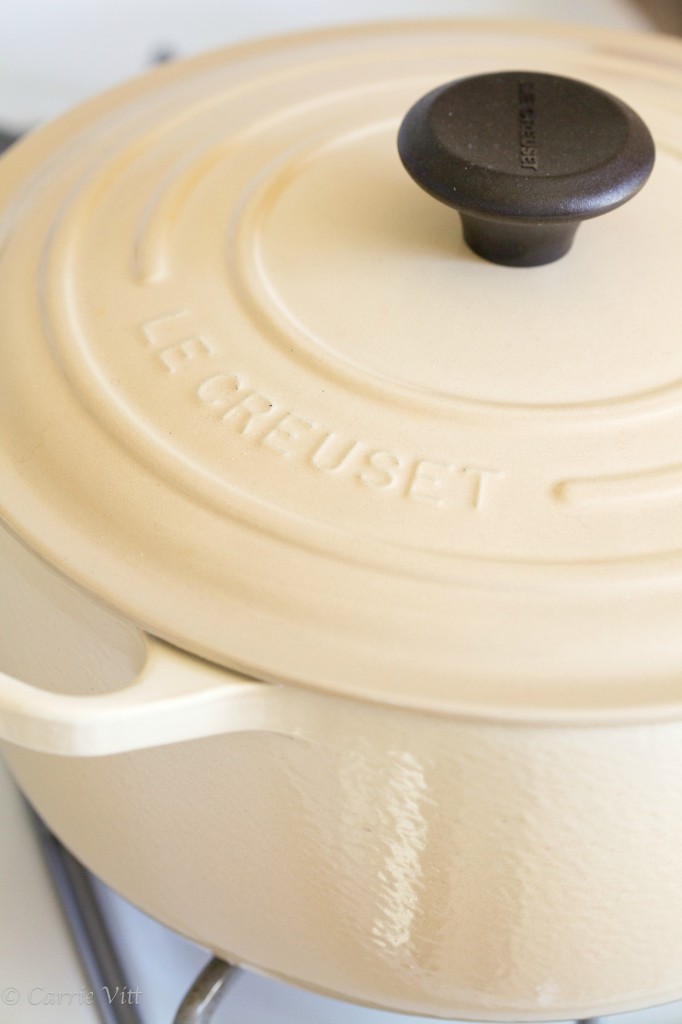 Last week I did a little experimenting and found that you can use a Dutch oven or braiser as a crock pot in your oven (a nice perk if you don't own a slow-cooker). I cooked a chicken in the oven last week at 250ºF for 3 hours and got just the same results as when I cooked one in the slow-cooker for 4 hours on medium. Nice!
My youngest daughter loves peas, soup and eggs so when I saw this recipe I knew it would be an instant hit. Frozen peas make life easier in the winter months and if you have some stock waiting in the fridge or freezer, you can whip up this soup in minutes.
Here are some other soups and stews you might enjoy:
Beef Stew
Sweet Potato Soup with Bacon via Foodborne Wellness
Creamy Chicken, Tomato and Vegetable Soup
Curried Cream of Broccoli Soup via Nom Nom Paleo
Cauliflower Soup with Black Truffle Oil
Mushroom Stew via Nourishing Kitchen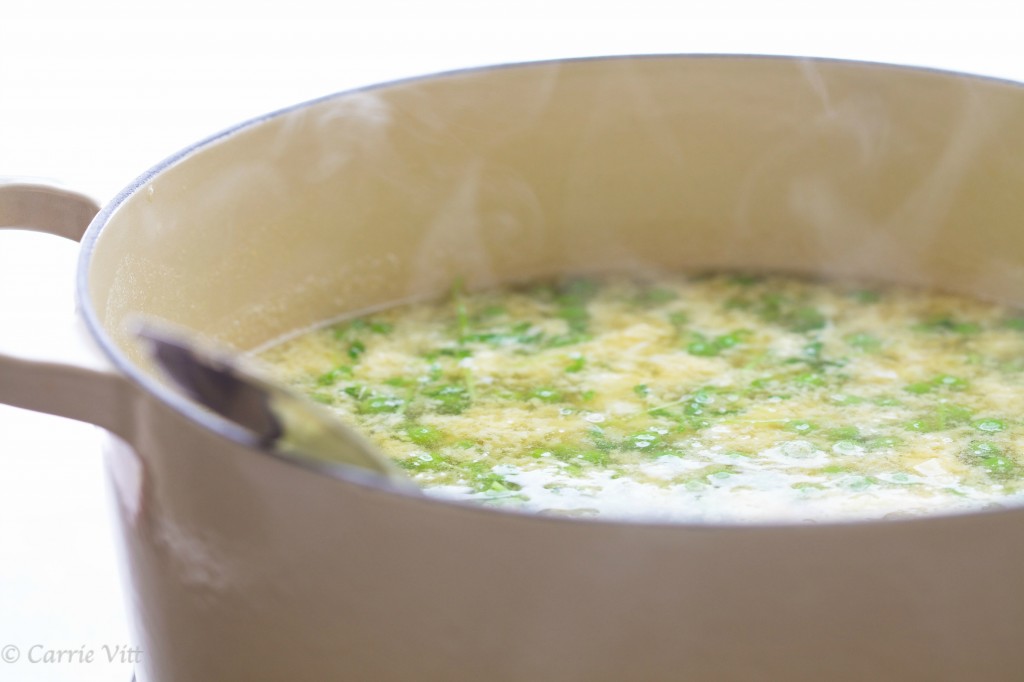 Pea Egg-Drop Soup (Gaps, Paleo, Primal, Grain Free)
Ingredients
For the Soup:

8 cups chicken stock
2 pounds frozen peas, thawed
1 teaspoon Celtic sea salt
4 large eggs, beaten
1 tablespoon lemon zest
2 teaspoons coconut vinegar
2 cups pea tendrils (you can substitute with spinach)
Instructions
Place stock, peas and salt in a large pot and bring to a simmer over medium heat. Reduce heat to low and simmer until peas are cooked through and bright green, about 5 minutes. Using a fork, begin to stir the soup in a circular motion. While stirring, slowly add eggs in a steady stream. This will create strands of egg in the soup. Stir in lemon zest, coconut vinegar and pea tendrils. Season with sea salt to taste. Serve.
7.8.1.2
3149
https://deliciouslyorganic.net/unprocessed-kitchen-egg-drop-soup-gaps-paleo-primal/
Copyright 2016 Deliciously Organic