A festive drink offers an enjoyable addition to any holiday menu. Elderflower liquor and Champagne combine easily to make a delightful Elderflower Cocktail.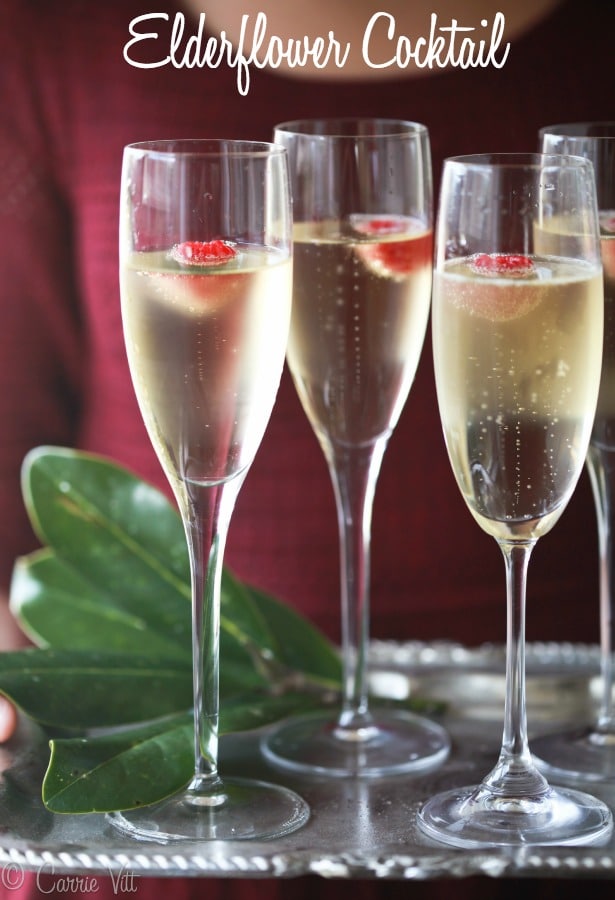 I prefer to keep my occasional alcoholic drink relatively low in sugar, so a dry champagne or sparkling wine combined with a good brand of elderflower liqueur like Thatcher's makes for a nice, lower-sugar cocktail.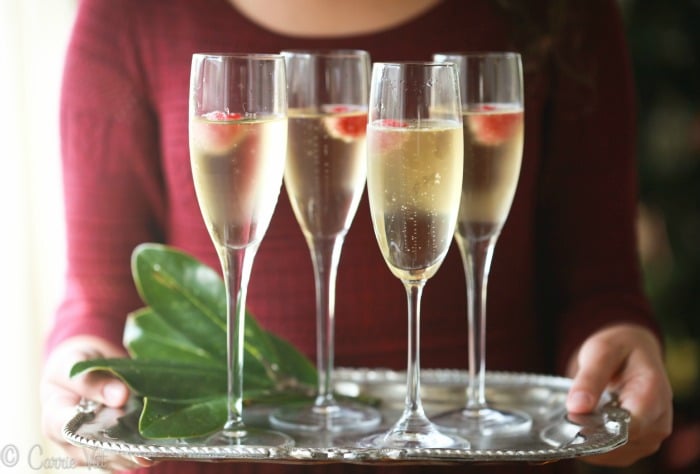 If you'd like to keep things non-alcoholic, you could combine 2 ounces of Belvoir Elderflower Sparkling Juice with 1 ounce of grapefruit juice. Of course, a raspberry on top always adds a fun flourish.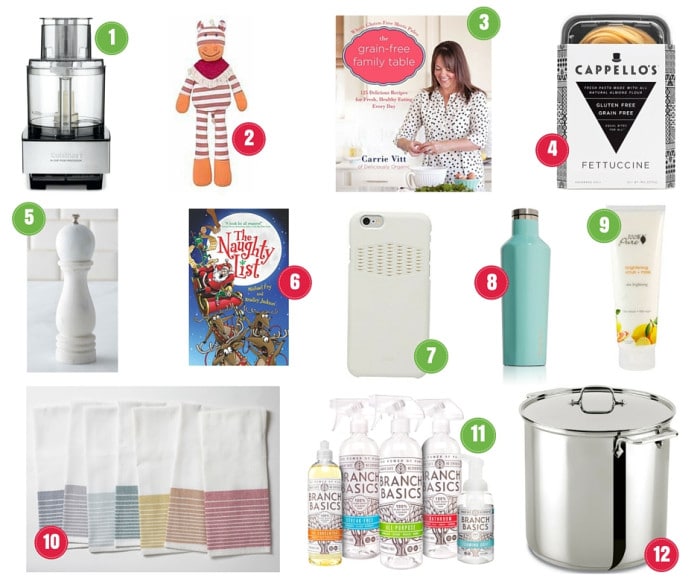 If you're looking for some gift ideas, here's a collection of some of my favorites this year:
Elderflower Cocktail
Serves 1
1 tablespoon elderflower liqueur (I prefer Thatcher's Organic)
1/4 cup of dry champagne or sparkling white wine (I prefer an organic sparkling wine or real Champagne)
Raspberries for garnish
Pour elderflower liqueur in a champagne glass and top with the champagne. Drop a raspberry on top and serve immediately.
Note: I only test the recipes on my site with the listed ingredients and measurements. If you would like to try a substitution, you are welcome to share what you used and how it turned out in the comments below. Thanks!