Beef stew is a comforting and nourishing meal that has become a family favorite.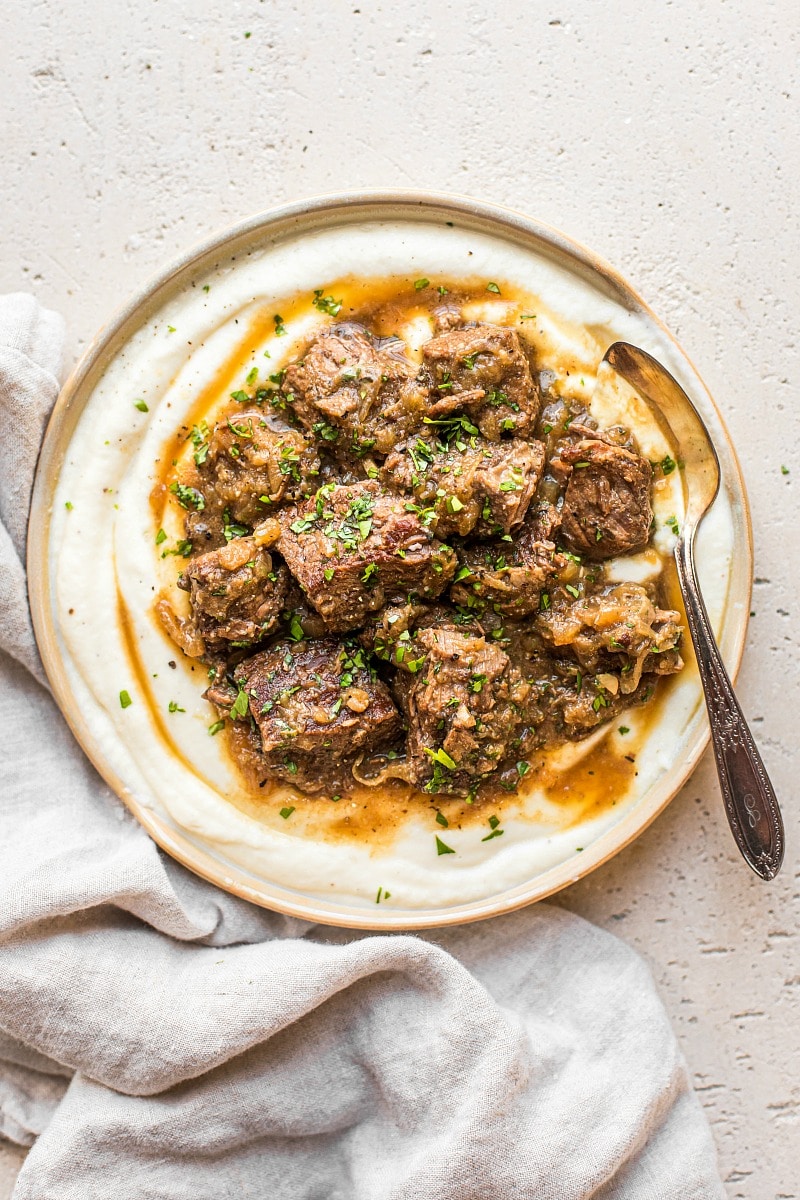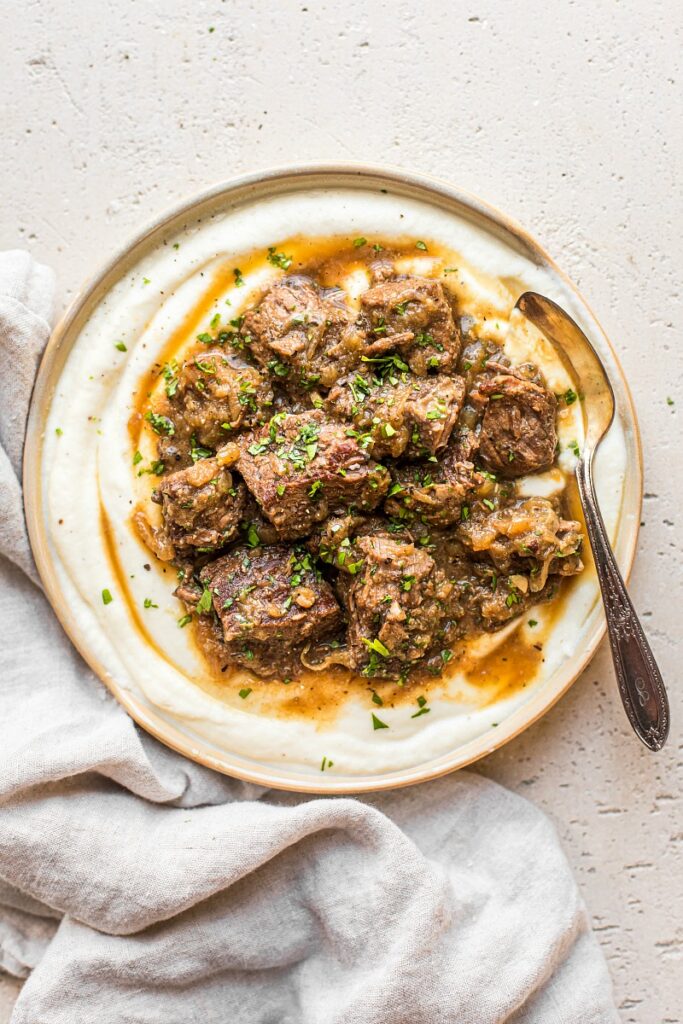 Years ago, this stew that taught me how to tenderize tough cuts of meat. It's all about the cooking time. A tough cut of meat like a beef roast needs to cook low and slow. In this recipe, the meat cooks for 2 1/2 hours at 250ºF. The low temperature allows the meat's enzymes to act as natural tenderizers, breaking down the tough connective tissue.
This trick comes in handy since we buy our beef in bulk from an organic farmer each year. I cook the roasts, eye-round and chuck using this low and slow method – yielding consistently tender stews, soups and roasts.
I prefer to serve this stew with buttermilk mashed potatoes or mashed cauliflower. We put the mashed potatoes on the bottom of the bowl and ladle in the slow-cooked, tender meat and onions.
It's a great meal for an informal dinner since you can prepare it two days in advance and keep it in the refrigerator until you reheat it on the stove for your guests. A hearty salad provides a great complement and a bowl of chocolate mousse makes for a sweet ending.
Print
Beef Stew (Grain Free, Gluten Free, Gaps, Paleo, Primal)
2 tablespoons

ghee, divided

4

yellow onions, sliced thin

2 tablespoons

coconut flour

2

cloves garlic, minced

1 teaspoon

dried thyme

1 1/2 cups

dry white wine (you can substitute this with chicken stock)

1 1/2 cups

chicken stock

3

pounds beef chuck, trimmed and cut into 1 1/2-inch pieces

1 tablespoon

honey

1 tablespoon

cider vinegar

2

bay leaves

2 teaspoons

Celtic sea salt

1 tablespoon

Dijon mustard

1/4 cup

chopped flat-leaf parsley
Instructions
Preheat the oven to 250ºF and place rack on middle-low position. Heat 2 tablespoons ghee in a large dutch oven (an ovenproof pot with a lid) over medium-low heat. Add the add onions and sauté, stirring frequently until onions release their liquid, about 10 minutes. (If the bottom of the pot begins to brown too much, push the onions aside with a spoon, pour a small amount of water and scrape up the brown bits.) Continue to cook until the onions caramelize, about 15 minutes. Stir in coconut flour and cook for 1 minute. Make a well in the center of the pot and add garlic and thyme and cook until fragrant, about 45 seconds. Add the wine and chicken stock, scraping up any brown bits on the bottom of the pan. Add the beef, honey, cider vinegar, bay leaves and sea salt. Bring to a boil, cover with the lid and place in the oven. Cook for 2 1/2 hours, until meat is tender. Stir in mustard and parsley and additional sea salt to taste. Serve alone or over creamy mashed potatoes.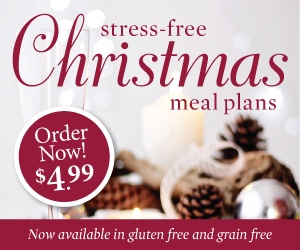 //