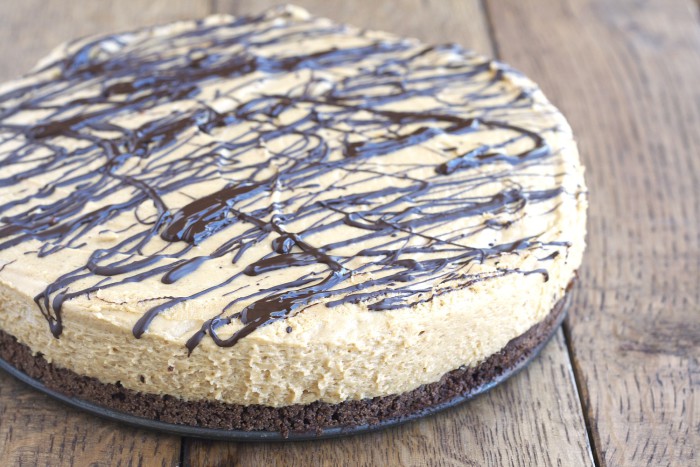 Life is fleeting. I was reminded of this on Monday morning when I turned on my computer and read that Jennie Perillo had lost her husband to a sudden heart attack. Jennie and their two daughters were left behind.
As I thought about her throughout the day I was reminded of this verse, "As for man, his days are like grass, he flourishes like a flower of the field; the wind blows over it and it is gone. But from everlasting to everlasting the Lord's love is with those who fear him." Psalm 103:15-16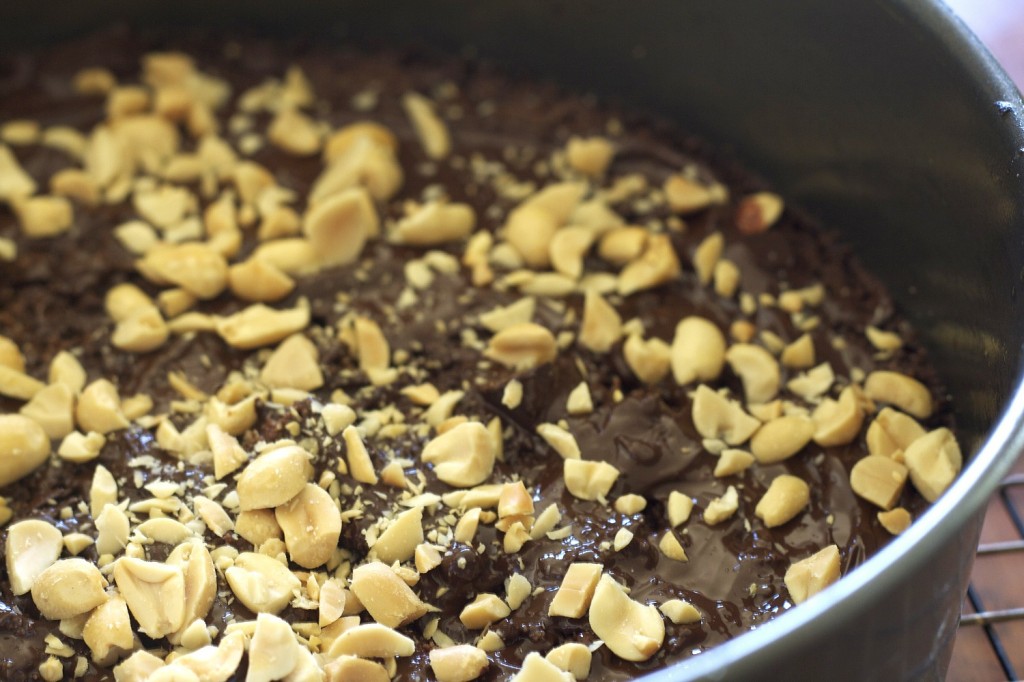 Friends wrote Jennie asking how to help and she replied with this post. She asked us all to make a peanut butter pie this Friday and share it with someone you love. "Then hug them like there's no tomorrow because today is the only guarantee we can count on." Today hundreds of bloggers have come together to support Jennie and remember Mikey.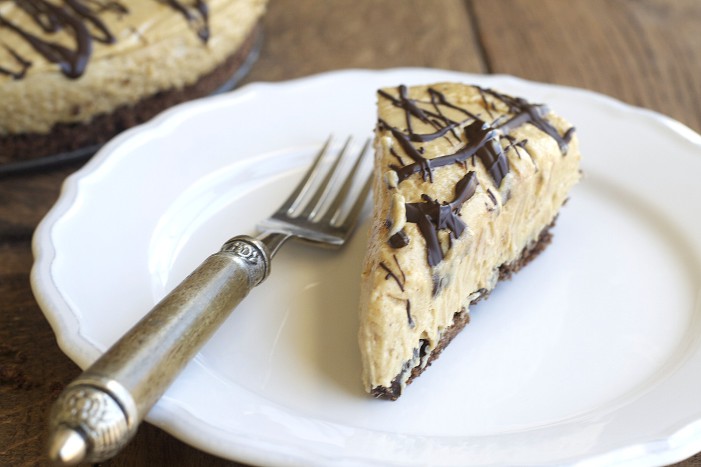 I baked this pie with my daughters this morning. I kissed them a few extra times as I thought about how quick our lives come and go.
I hope and pray that Jennie and her daughters will find hope and peace in the midst of their loss.
Gluten Free Peanut Butter Pie
Ingredients
For the crust:

8 ounces chocolate cookies (I used my gluten free chocolate butter cookie recipe )
2 ounces butter, melted
8 ounces dark chocolate, chopped, divided
1/4 cup chopped peanuts

For the filling:

1 cup heavy cream
8 ounces cream cheese, room temperature
1 cup creamy peanut butter
1 cup maple sugar, ground fine in a coffee or spice grinder
2 teaspoons arrowroot
1/3 cup plus 2 tablespoons homemade sweetened condensed milk
1 teaspoon vanilla extract
1 teaspoon freshly squeezed lemon juice
Instructions
Preheat oven to 350ºF and adjust rack to middle position. Place the cookies in the bowl of a food processor and pulse until finely ground. Add butter and pulse until crumbs are moist. Press crumbs into a 9-inch springform pan (you can also use a 9-inch pie plate). Bake for 10 minutes. As soon as you remove the crust from the oven sprinkle 4 ounces of chopped chocolate over crust. Let the chocolate sit for 3 minutes and then spread now melted chocolate over crust. Sprinkle with chopped peanuts.
Pour heavy cream into a bowl and beat until stiff peaks form. Transfer whipped cream to a medium bowl and place in the refrigerator until ready to use. Place the cream cheese and peanut butter into the now empty bowl. Beat on medium speed until light and fluffy, about 30 seconds. Slowly beat in the maple sugar and arrowroot. Add the sweetened condensed milk, vanilla and lemon juice. Increase speed to medium and beat until all the ingredients are combined and filling smooth.
Remove whipped cream from the refrigerator. Stir in 1/3 of the shipped cream into the filling mixture. Fold in the remaining whipped cream. Pour the filling into the prepared springform pan. Refrigerate for 3 hours or overnight before serving. Before serving, melt remaining 4 ounces of chocolate and drizzle over pie.
7.8.1.2
3380
https://deliciouslyorganic.net/gluten-free-peanut-butter-pie-recipe-a-pie-for-mikey/
Copyright 2016 Deliciously Organic
SaveSave