Sometimes you just need a cookie, like these kamut sand cookies. Something easy, sweet – but not too much, crumbly, and different. Nothing that requires lots of time in the kitchen or a plethora of ingredients. Just a quick-to-make confection.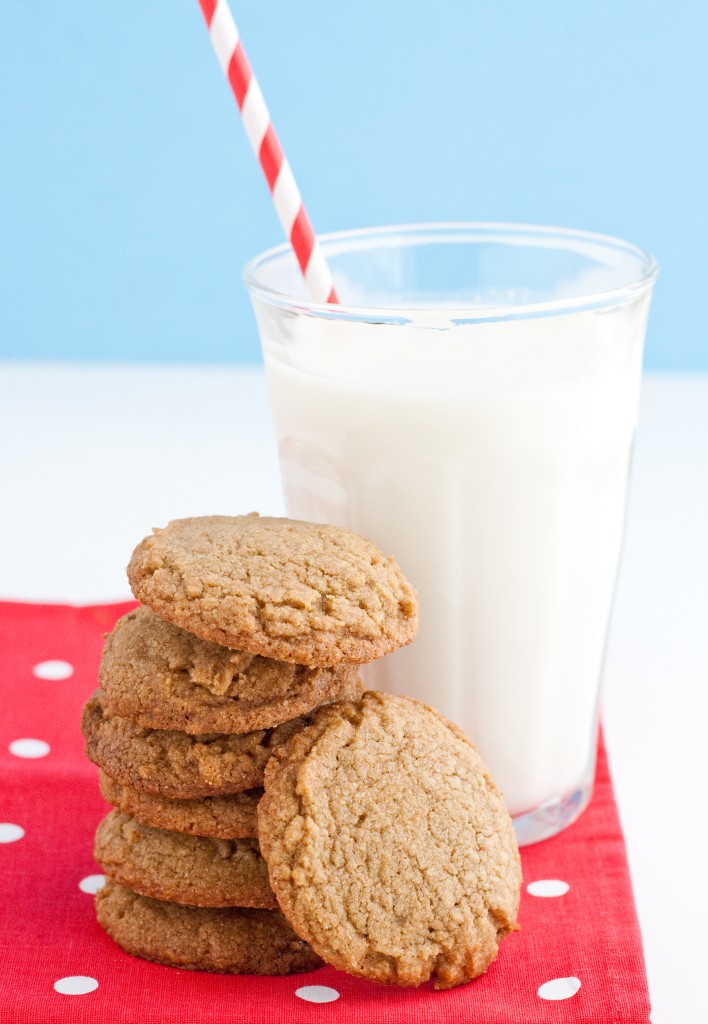 I made these cookies with Kamut flour. Kamut has an interesting story. Back in 1949, a former U.S. Air Force Pilot, Mr. Earl Dedman, met a man who'd been on a trip to Egypt. The man said he'd gathered a cupful of the wheat variety from a 4,000 year old excavated tomb. He offered Dedman 36 kernels. Dedman accepted the kernels and mailed them to his father in Montana. His father planted the seeds and 6 years later, he had 1,500 bushels of this new Egyptian wheat. There was little interest for many years, but in 1990 Kamut gained popularity and is now found in many products and recipes worldwide. (You can read more on the Kamut website, and even download an article that appeared in the Falls Tribune back in 1964.)
Kamut is a form of wheat with 20-40% more protein than other, "modern" varieties of wheat. It has a nice buttery flavor and gives baked goods a bit of a sandy texture which is great for certain kinds of cookies and cakes. Here it makes for a delightful cookie perfect for pairing with a glass of milk in the afternoon or an after dinner coffee.
Serves: Makes 2 dozen cookies
Kamut Sand Cookies
Adapted from Good to the Grain.
Ingredients
1 3/4 cups sprouted Kamut flour
3/4 cup plus 1 tablespoon organic whole cane sugar or sucanat
2 3/4 teaspoons tapioca flour (or starch)
3/4 teaspoon coarse sea salt
1 1/2 sticks unsalted butter, room temperature
Instructions
Preheat oven to 350ºF and adjust rack to middle position. Place flour, whole cane sugar, tapioca flour and salt in the bowl of a food processor. Pulse for 2 1-second pulses to combine. Add butter and pulse until dough comes together.
Make small balls out of the dough, about 1 tablespoon each and place on a baking sheet lined with parchment paper. Place cookies 1 inch apart. Flatten each cookie dough ball slightly with the heel of your hand. Bake for 18 minutes. Keep in an airtight container for up to 3 days.
7.8.1.2
3388
https://deliciouslyorganic.net/kamut-cookies-recipe/
Copyright 2016 Deliciously Organic