This pancake and waffle recipe is a new family favorite!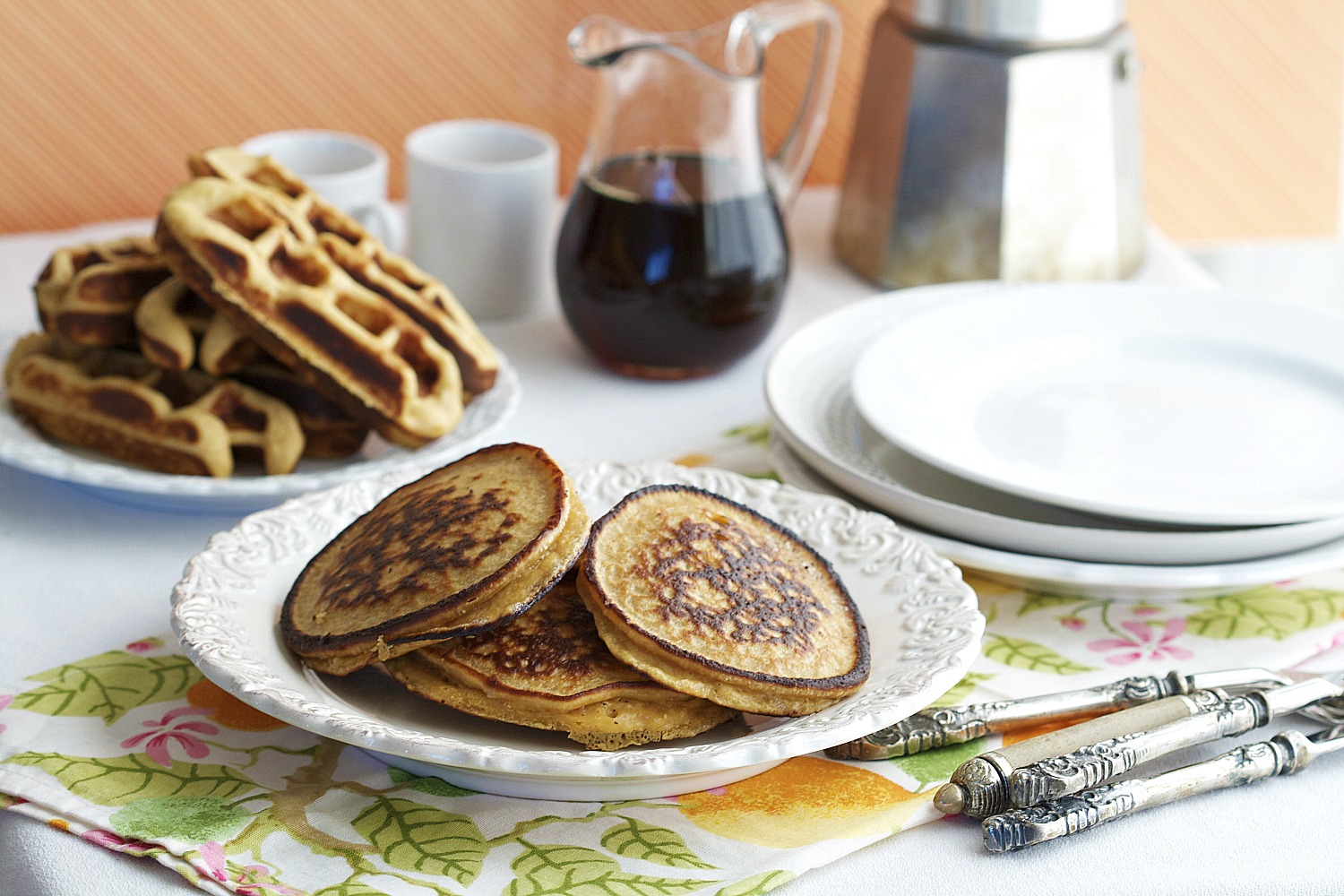 In my mind, this recipe shouldn't work. 5 ingredients – nut butter, egg, yogurt, vanilla, and honey. With skepticism, I whisked them together, poured them on a griddle and Viola! Grain-free, delicious sweet cakes. I came across this recipe last week because some of us in the family have been doing the introductory phases of the GAPS diet. It's a diet to help restore healthy gut flora and a good way to start our family on the right foot this year. We had thought and talked about it as a family for a few months and finally decided it was time. My youngest has been along for the ride and many times she has actually said with enthusiasm, "I love the GAPS diet!" (this is not an exaggeration). About five days into the diet, when it was time to introduce a few new foods, a friend gave me this recipe. It works like a charm. I felt like I was cheating, and it's one of the simplest recipes I've tried in a while.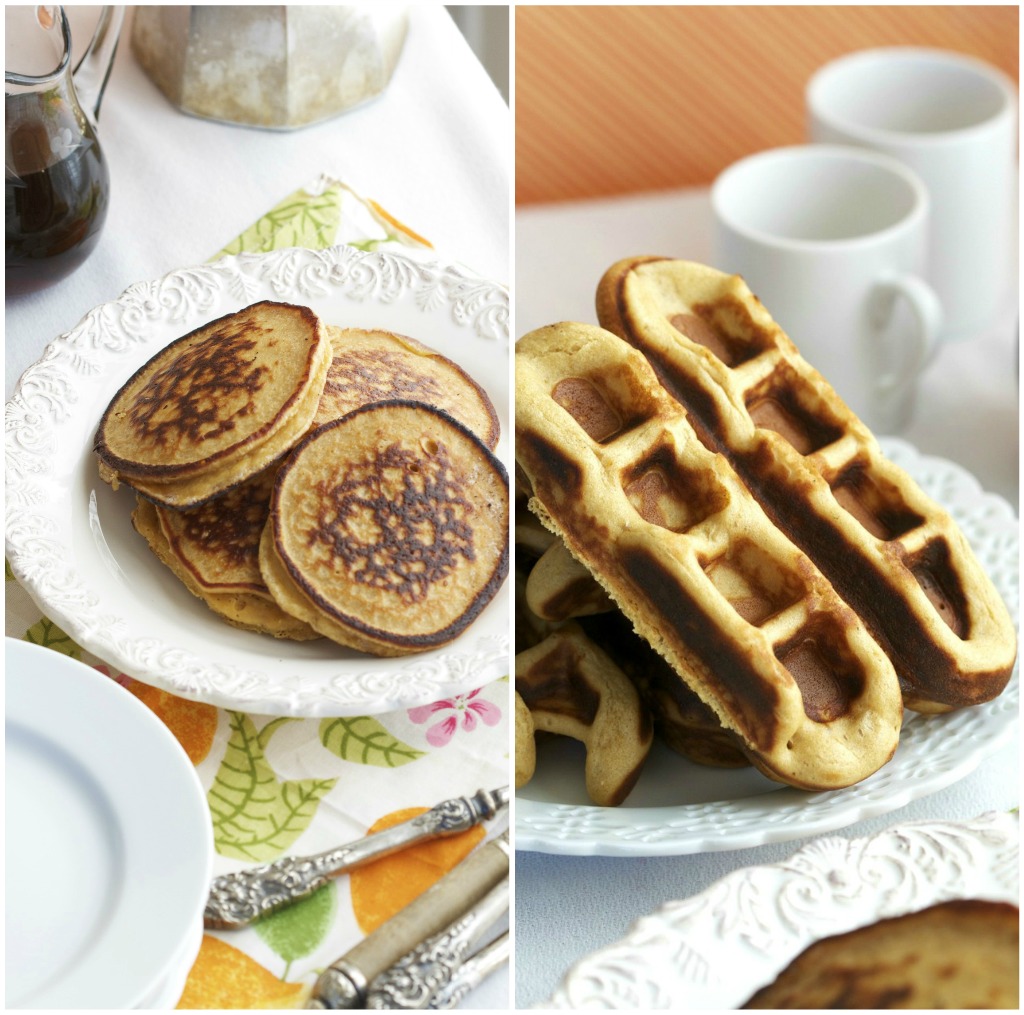 We tested it with peanut butter, almond butter and sunflower butter. Then we tried them as pancakes or waffles. They defy logic (my logic, anyway) and have served as breakfast, lunch, dinner and a quick snack. You must give these a try. I think you'll be just as shocked as I was.
Grain-Free Pancakes or Waffles
This is a great recipe to play with. The batter isn't too sweet, so if you want a sweeter batter add a bit more honey. You can also add different spices, chopped nuts, or extracts. If you choose to substitute with sunbutter, add an additional 2 eggs to the batter.
Ingredients
For the batter:

1 cup creamy peanut butter or almond butter
4 large eggs, gently beaten
2 teaspoons vanilla extract
1/4 cup plain whole yogurt (or 1/4 cup coconut cream skimmed off a chilled can of coconut milk )
1 tablespoon raw honey

For the pancakes:

1 tablespoon ghee or palm shortening
Instructions
Whisk all ingredients together and cook in a waffle maker. Or, if you're making pancakes, heat a large skillet to medium. Add 1 1/2 teaspoons ghee and melt, swirling pan to coat. Using a ladle, spoon batter into skillet and fry until both sides are golden brown. Repeat with remaining batter.
7.8.1.2
3207
https://deliciouslyorganic.net/pancake-and-waffle-gluten-free-grain-free-recipe/
Copyright 2016 Deliciously Organic