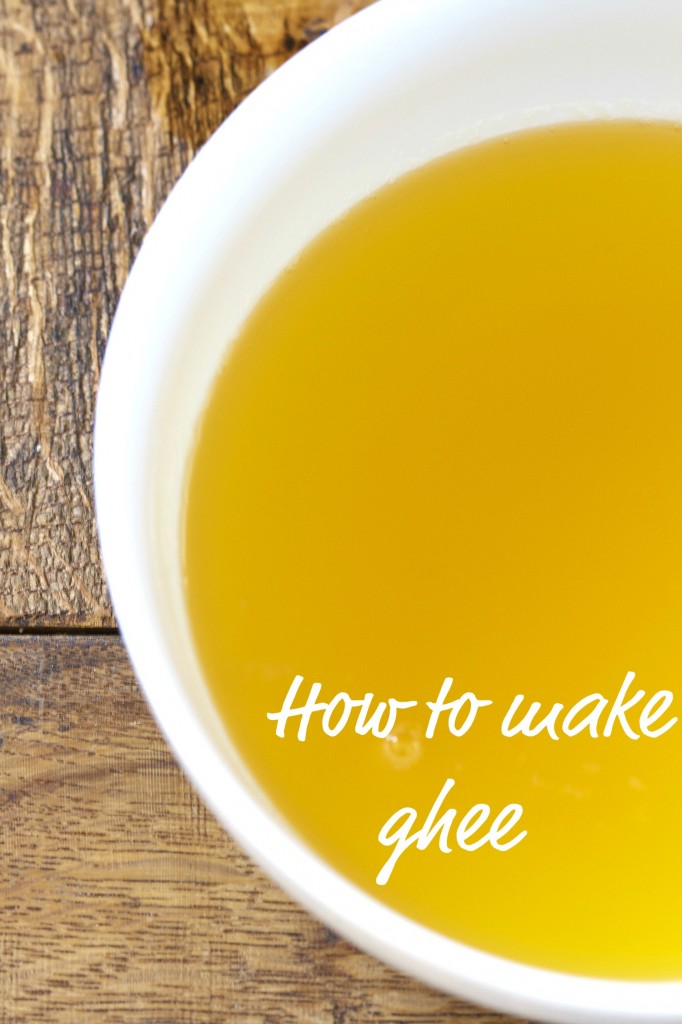 Ghee, also known as clarified butter, has become my new favorite cooking oil. It can withstand high temperatures without oxidizing or smoking and lends a nice buttery, nutty flavor. It sounds fancy, but it's very easy to make. Simply melt butter and then skim off the milk solids. Many who are lactose intolerant can handle ghee because it's purely the butter oil. Also, if you make it with organic, pastured butter, it contains many nutrients (higher amounts of omega-3 fatty acids and conjugated linoleic acid). Lately, I make a batch over the weekend and then use the ghee throughout the week. It's great for sautéing at high heats, roasting, pan frying, etc.
Here is a step-by-step tutorial to take any of the mystery out for you: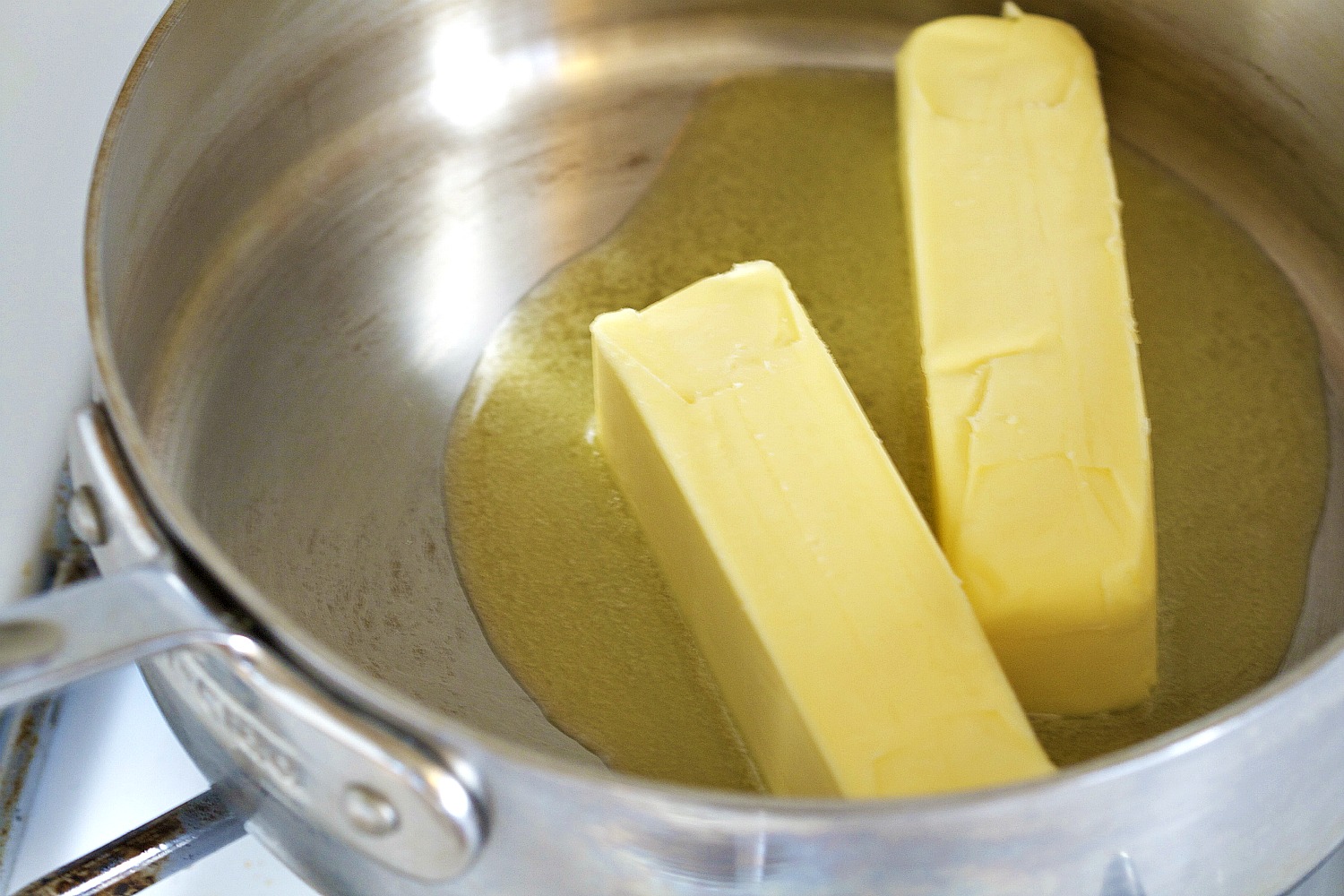 Melt two sticks of butter over low heat.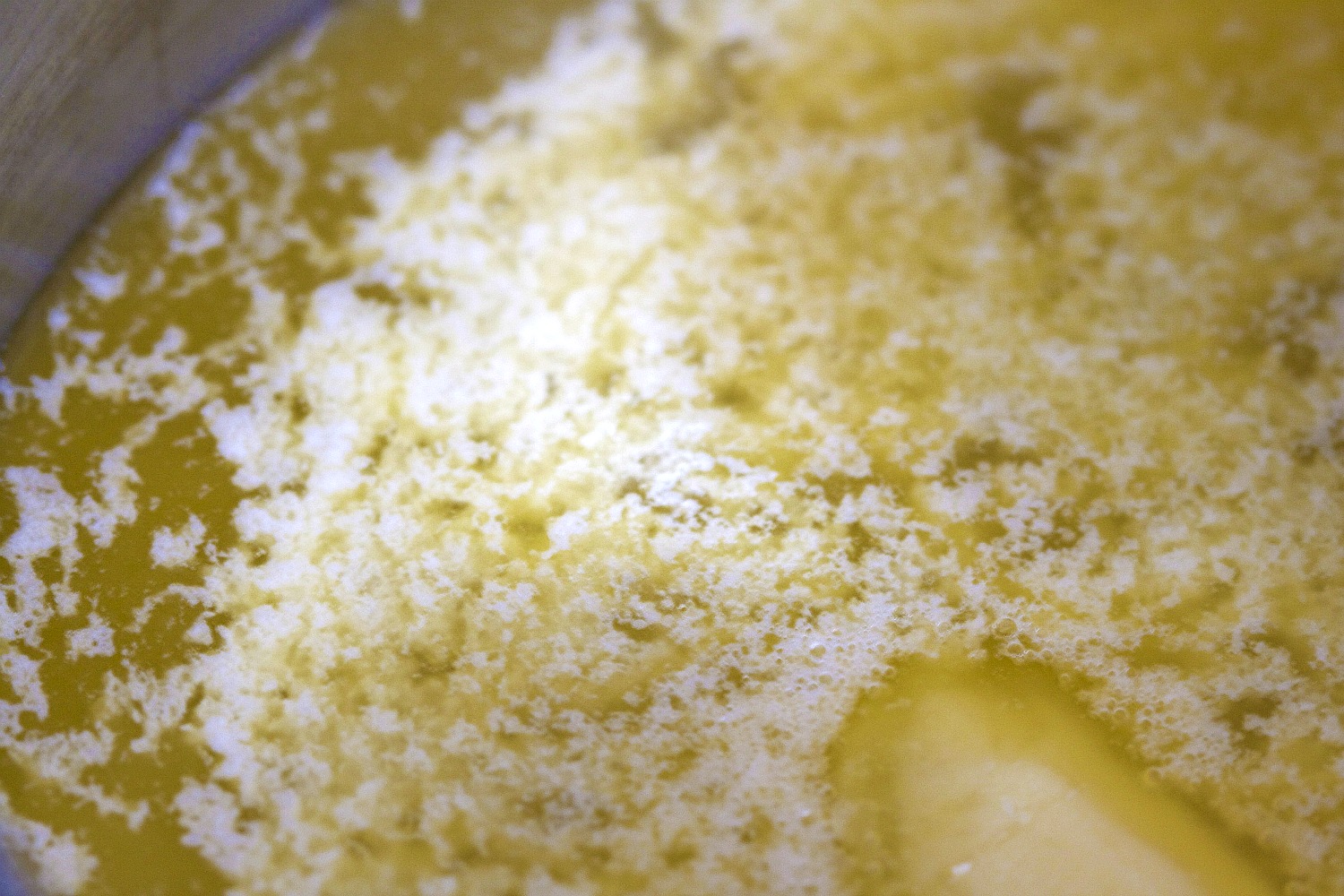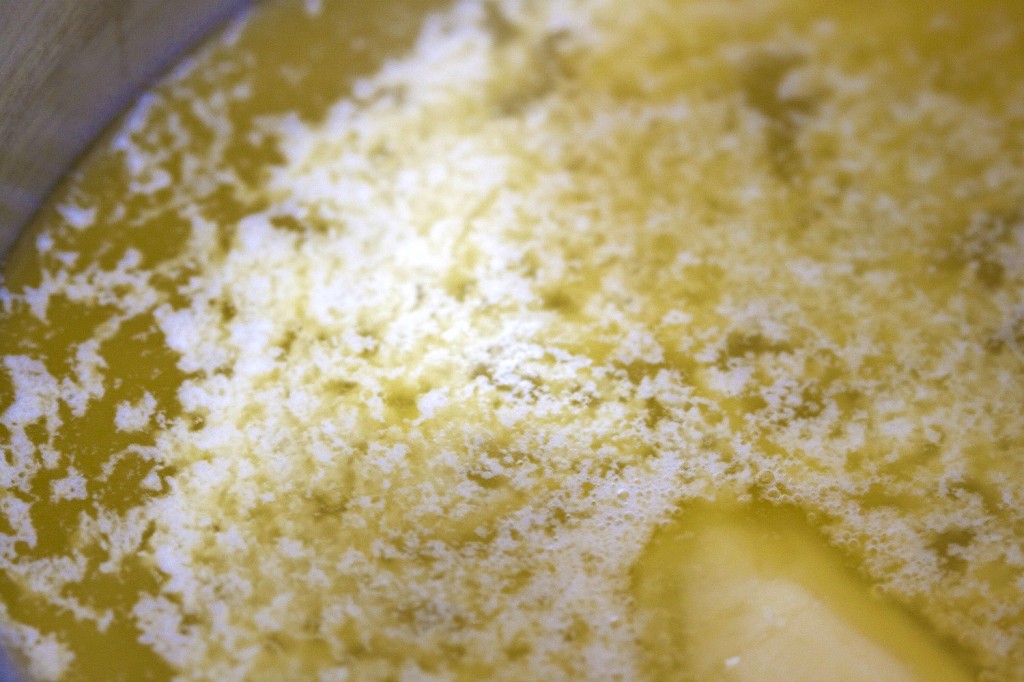 As the butter melts, you will see the white milk solids begin to rise to the top.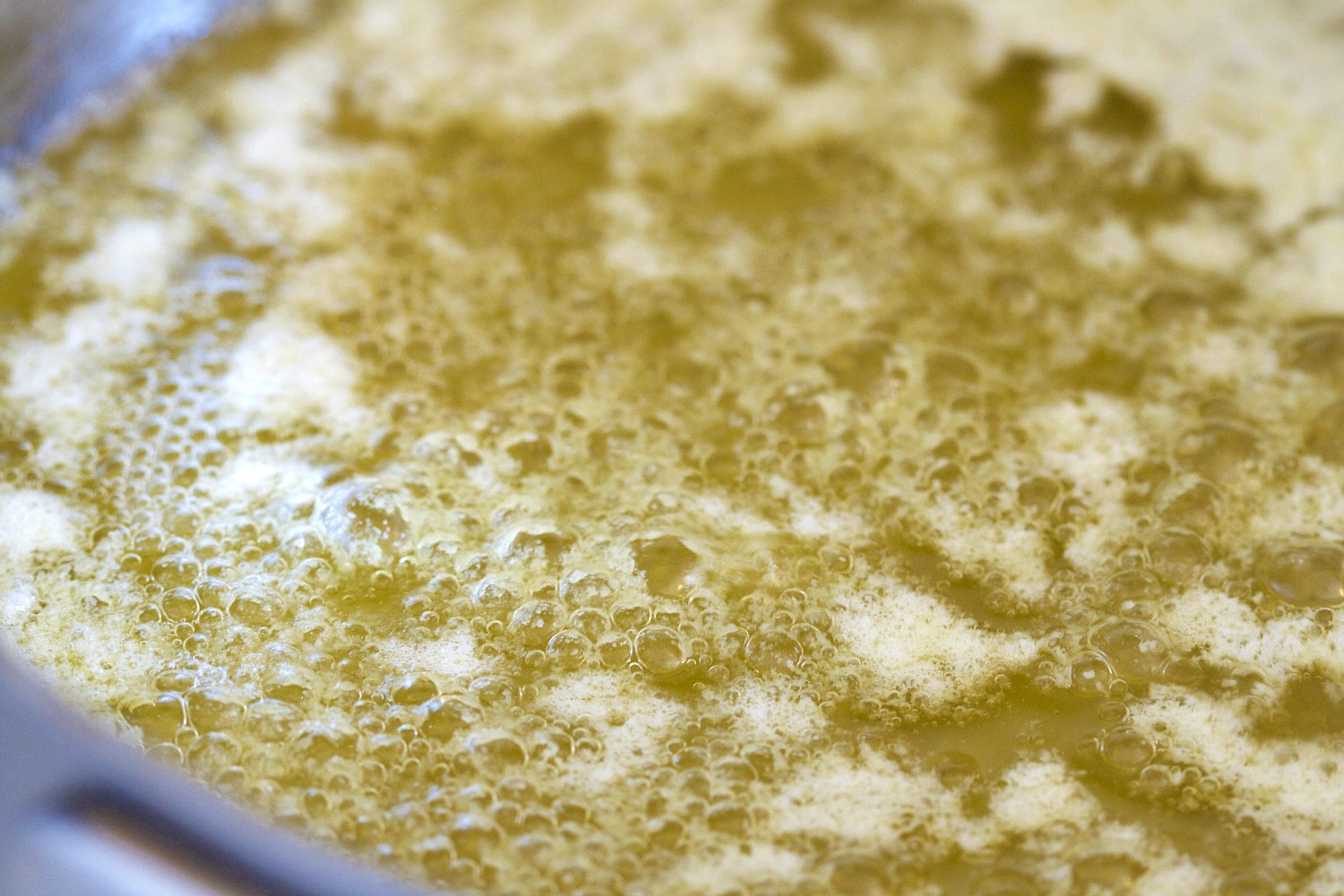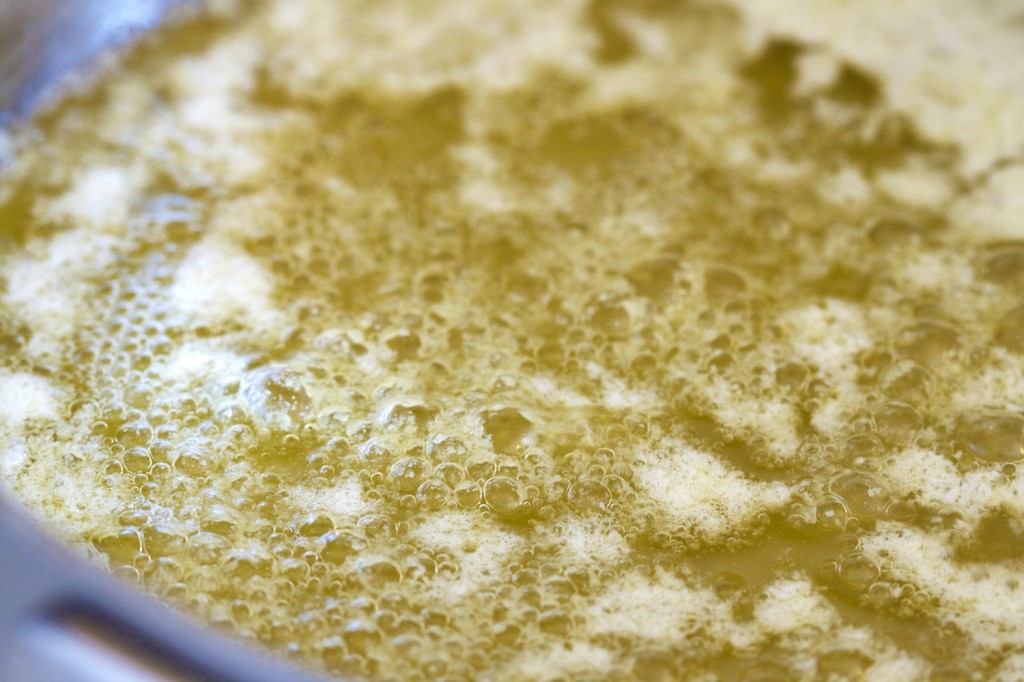 The butter will begin to bubble. Make sure to stand away from the stove (just in case).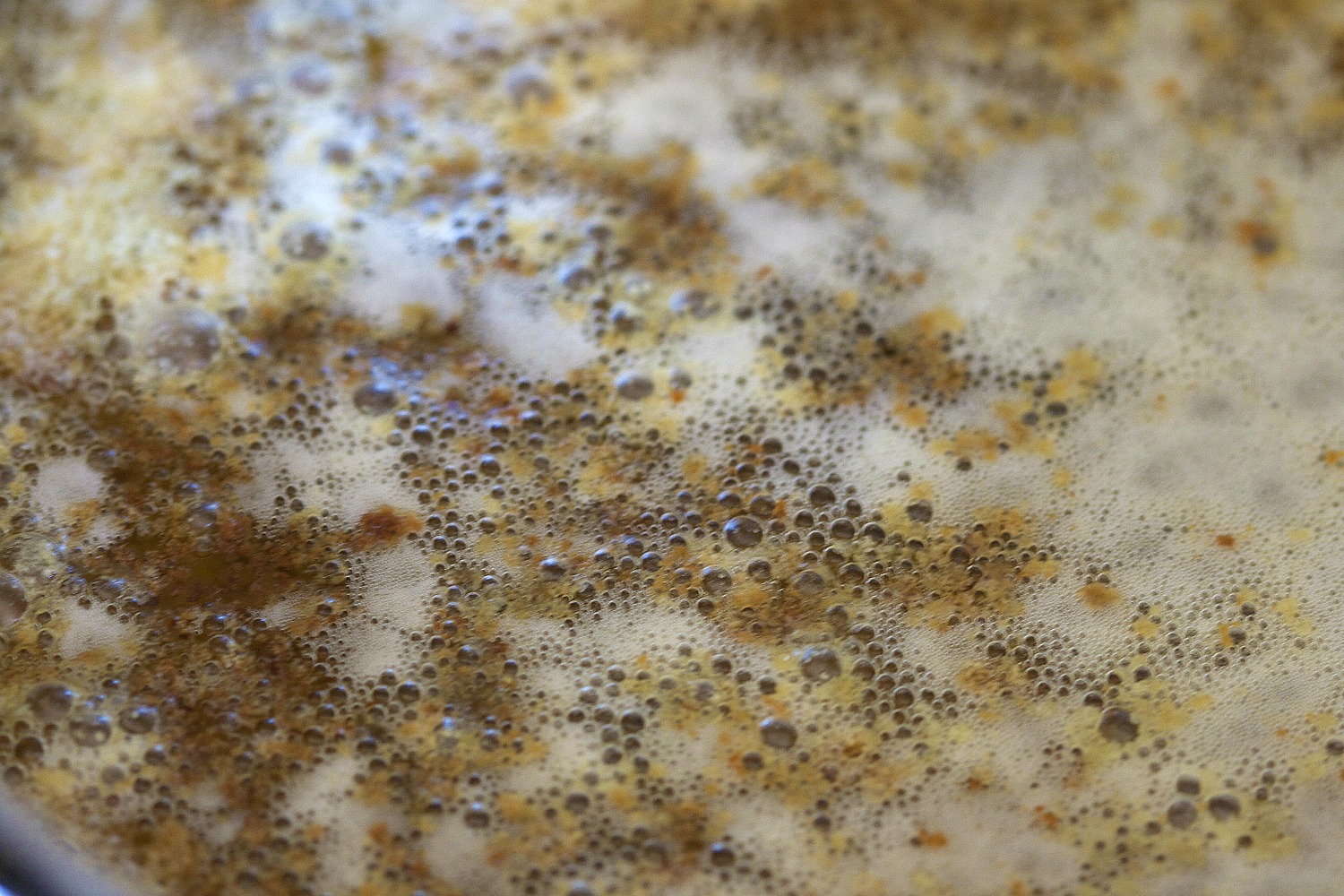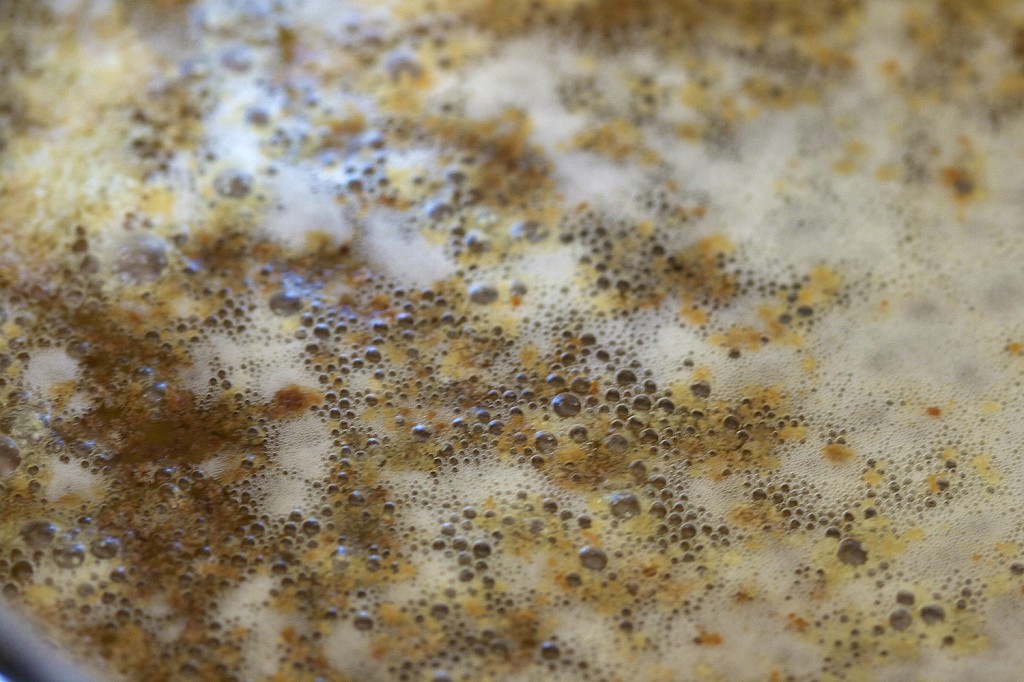 The butter will start to turn brown and eventually stop bubbling, about 20 minutes.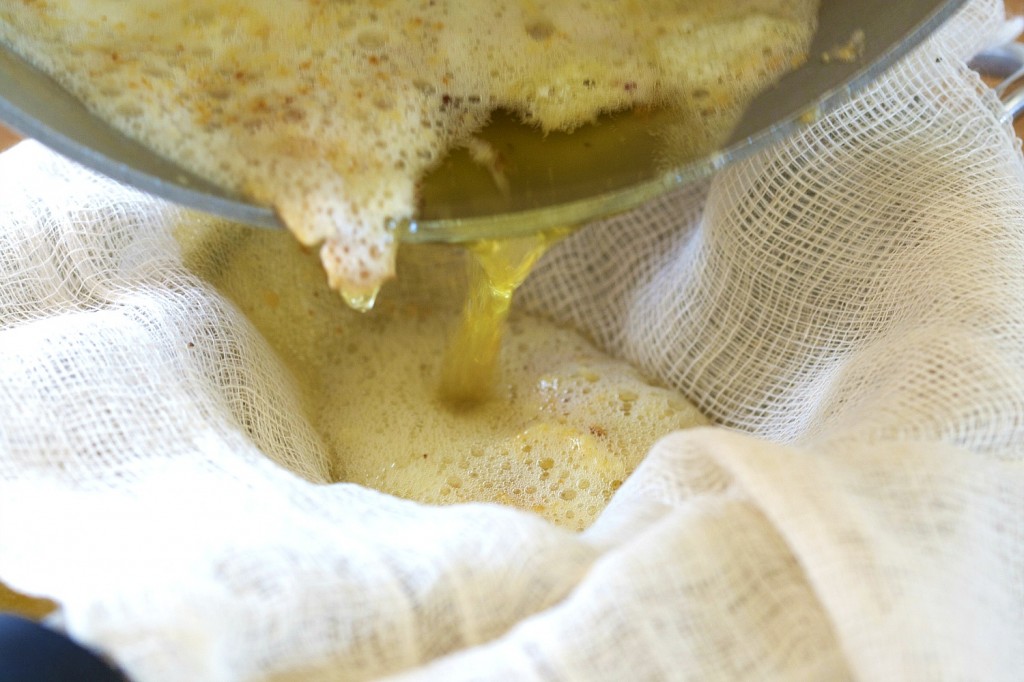 Set a piece of cheese cloth over a sieve. Place the sieve over a bowl and pour the melted butter through the sieve. The milk solids will remain in the cheesecloth.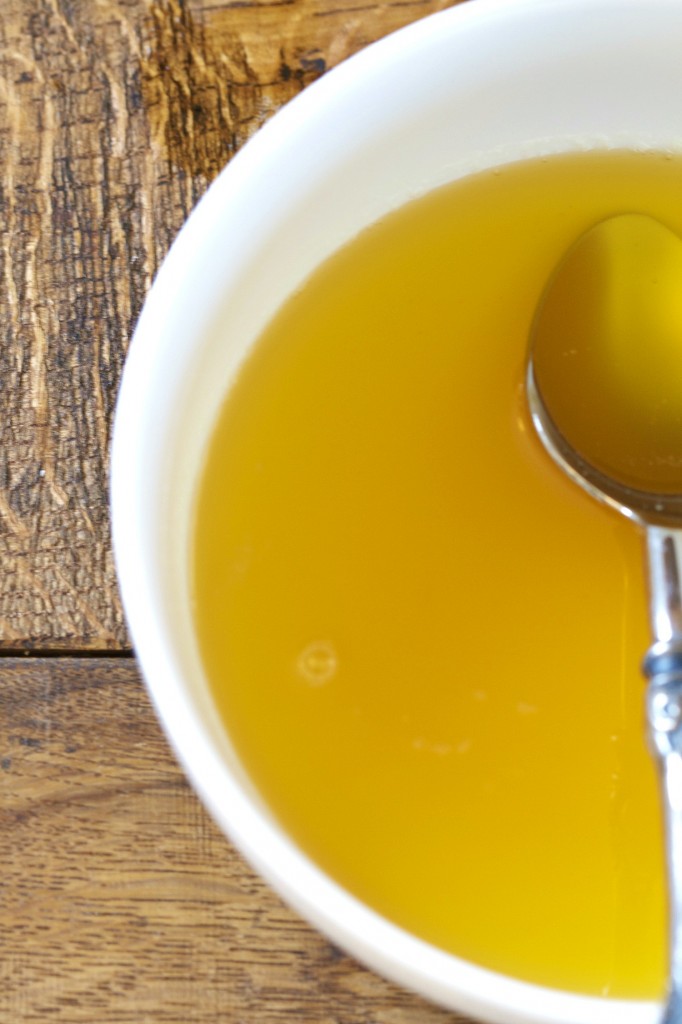 The end result – pure, golden ghee. Pour in a jar and keep in the refrigerator for up to 2 months.
Serves: Makes about 1 cup
Ghee (Clarified Butter)
Ingredients
Instructions
Melt butter in a medium sauce pan over low heat. Let cook for about 30-40 minutes until butter has separated (you will see a white, thick film on top) and milk solids have sunk to the bottom are are light brown. (While butter is cooking, it will bubble a bit). Place a cheesecloth in a sieve over a medium -size bowl. Pour melted butter through cheesecloth . Pour ghee in a glass jar and keep in the refrigerator.
7.8.1.2
4217
https://deliciouslyorganic.net/how-to-make-ghee-clarified-butter/
Copyright 2016 Deliciously Organic