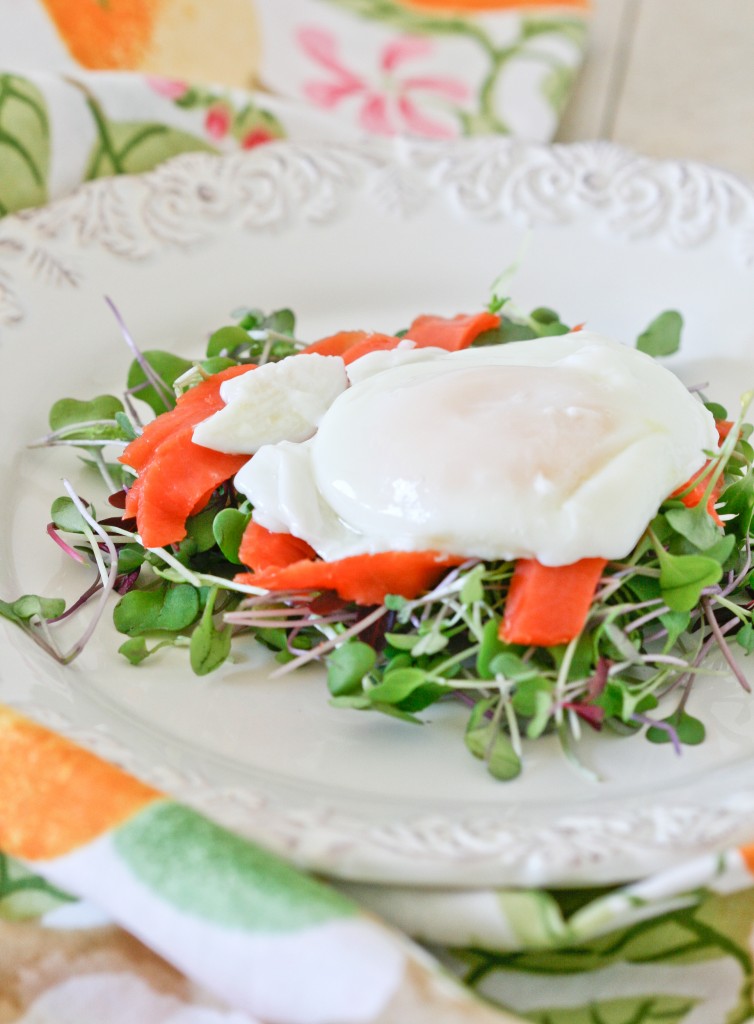 I've been a bit preoccupied with breakfast lately. Staying grain-free can lead to mundane breakfasts, and nothing bores me more than eating the same thing over and over. Taking grains out of my diet has fueled my creativity, though. Especially since many of you have requested breakfast ideas over on Facebook.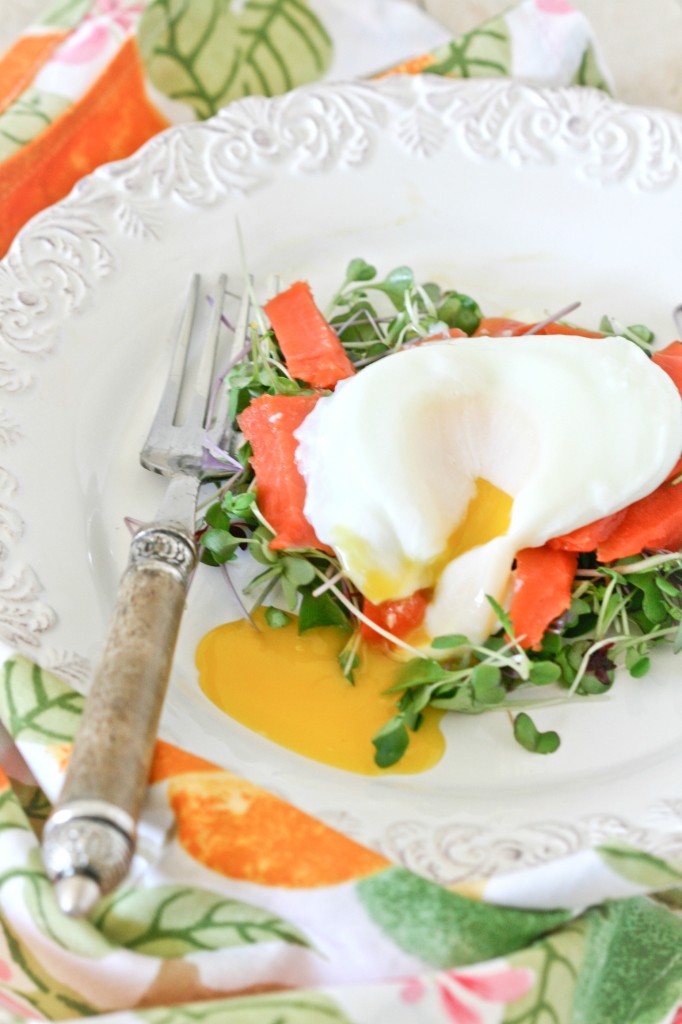 I'm thankful to be part of a group of lovely blogger ladies. Once a month or so we meet for lunch, brunch, drinks, or what have you. Last month was brunch at Gaby's house. The star of the meal (I think everyone would agree) was Lucy's Smoked Salmon, Poached Eggs and Micro Greens. Simple, quick, full of flavor, and different from your average beginning-of-the-day meal. After leaving brunch, I called Lucy for the ingredients and stopped at the market on my way home so I could make this meal for the family. (I ate it every day for breakfast for 7 straight days!)
Here are a few other breakfast ideas we've come up with:
Cheesy Egg and Bacon Scramble
Pumpkin Muffins
Scrambled eggs with caramelized red onion and bell pepper (the kid's favorite)
Thick plain organic yogurt with fresh berries and dehydrated nuts (sometimes we drizzle a bit of honey or maple syrup over top)
Coconut Berry and Spinach Smoothies
Baked Eggs and Prosciutto Cups
Grain Free Blueberry Muffins
Creamed Kale and Eggs
Pancakes and Waffles
Grain Free Granola
Pecan Coconut Muffins
Huevos Rancheros
Homemade Sausage
Click on over to Lucy's site Ladles and Jellyspoons for her Smoked Salmon, Poached Eggs and Micro Greens recipe.