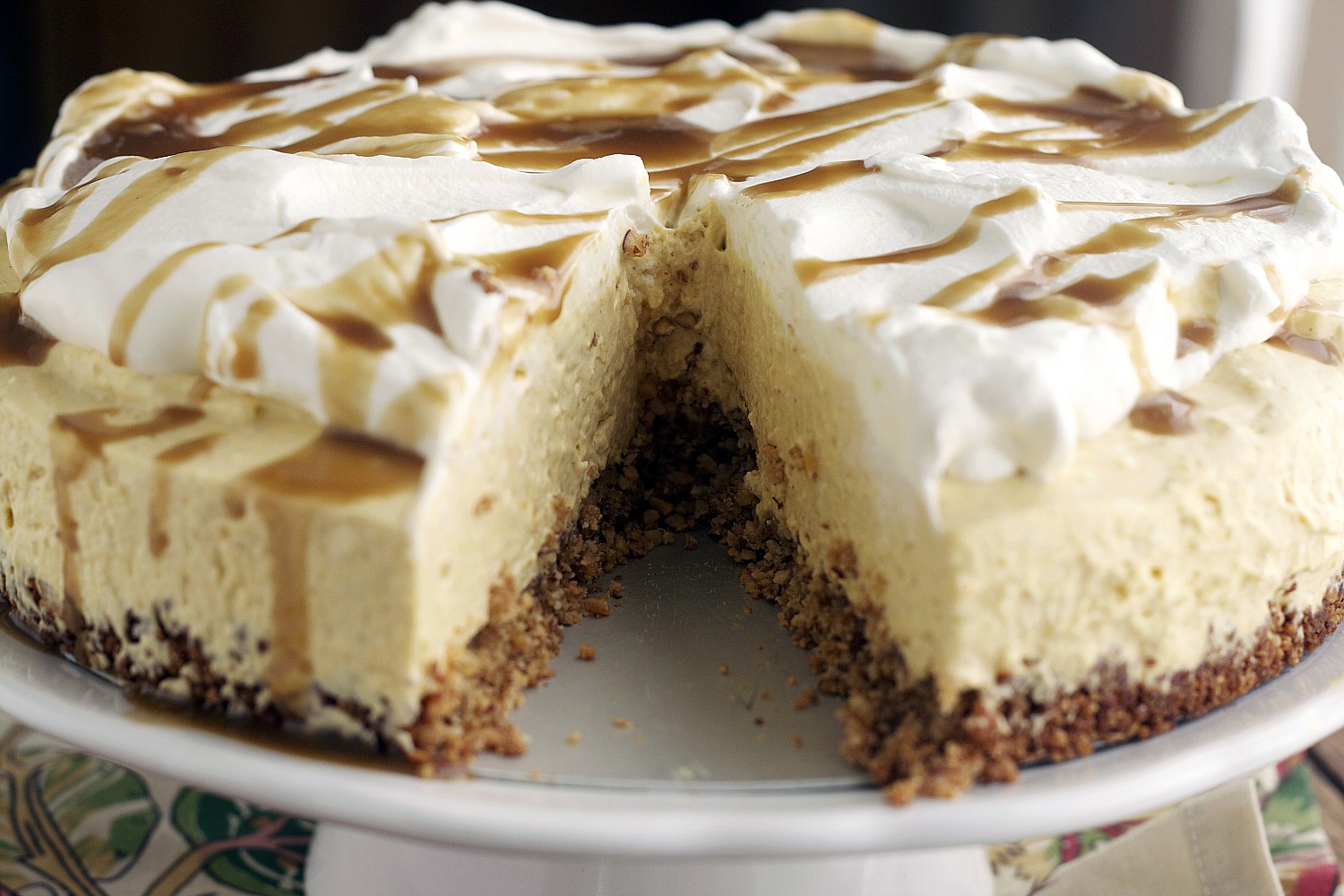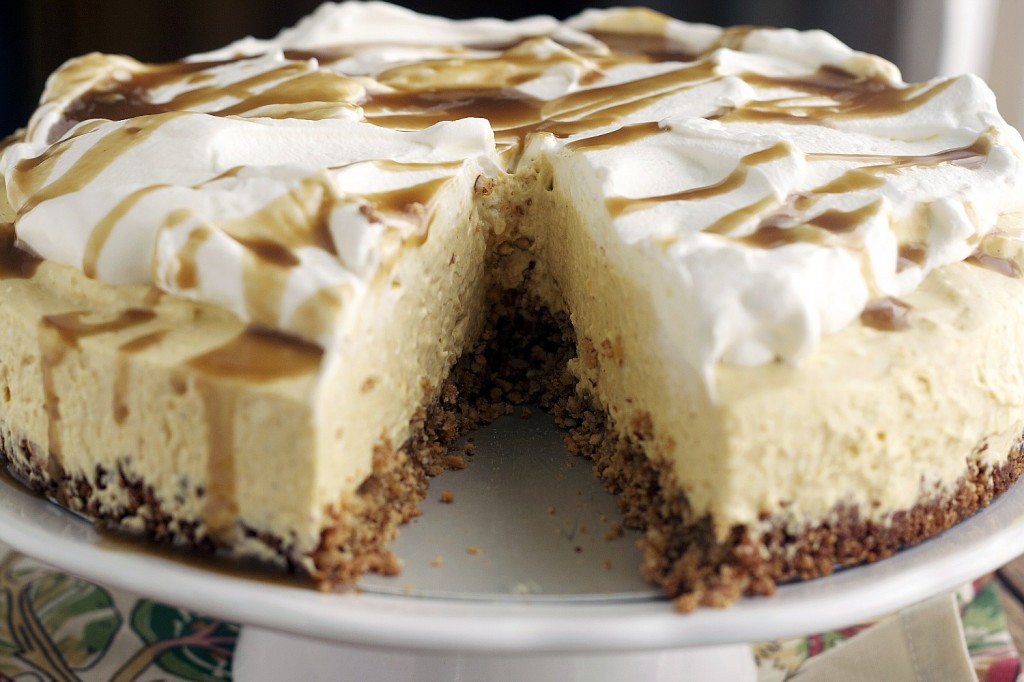 Last week was tranquil and quiet. Grandpa took the kids camping, so I had the entire house to myself each day while my husband was at work. I worked some, spent extra time at the gym, read a good book, went to a movie with a friend, and spent time experimenting in the kitchen. We had some fantastic dinners. I've wanted to play around with grain-free ingredients for a while now and finally had time to do so. My goal over the next couple of months is to give you not only main dishes, but also cookies, pies, and cakes as the holidays approach.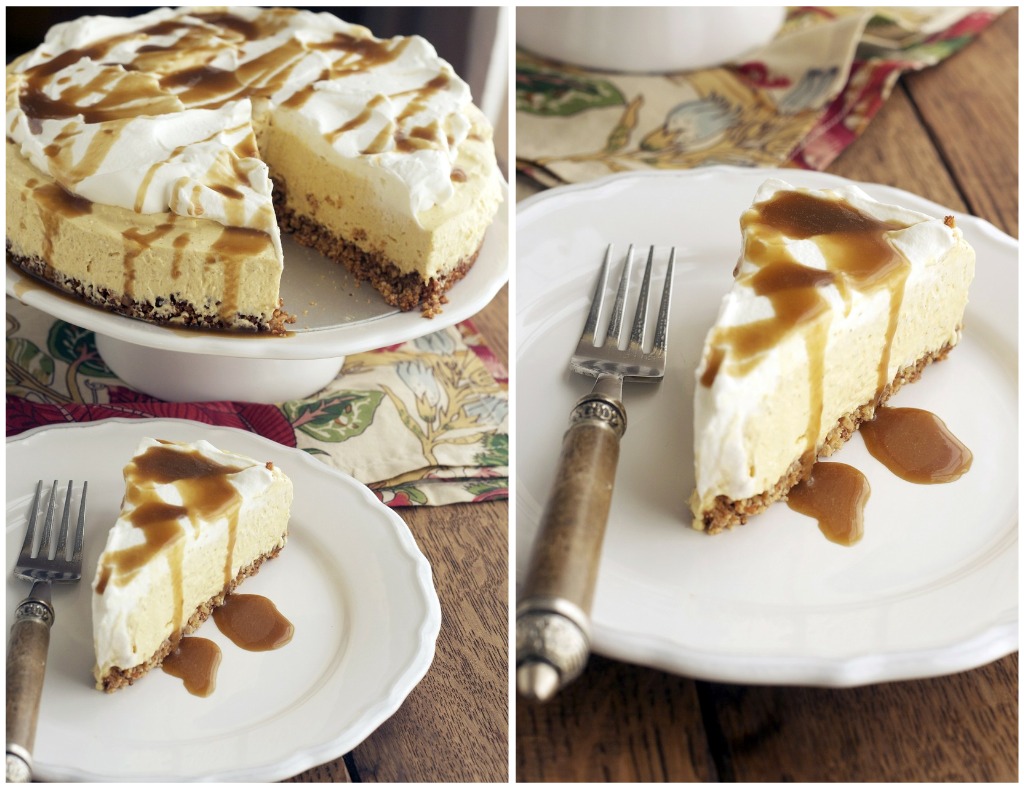 Cheesecake is one of my favorites, but it can sometimes be cumbersome and most people just don't want to bother. I hope this recipe will change your mind. The crust is blitzed in the food processor, pressed into a pan and baked. The filling is whipped together and all it needs is a good chill in the refrigerator. No baking! You can take out the pumpkin and spices and add cocoa for a mocha flavor, lemon juice and some zest for a citrus cheesecake, or leave out the pumpkin all together for a maple cheesecake. You can play with the toppings, too. You could make a different version for each party or pot-luck you attend from now until the end of the year. Or you could celebrate a little peace and quiet with a single piece of this delicious creamy cheesecake.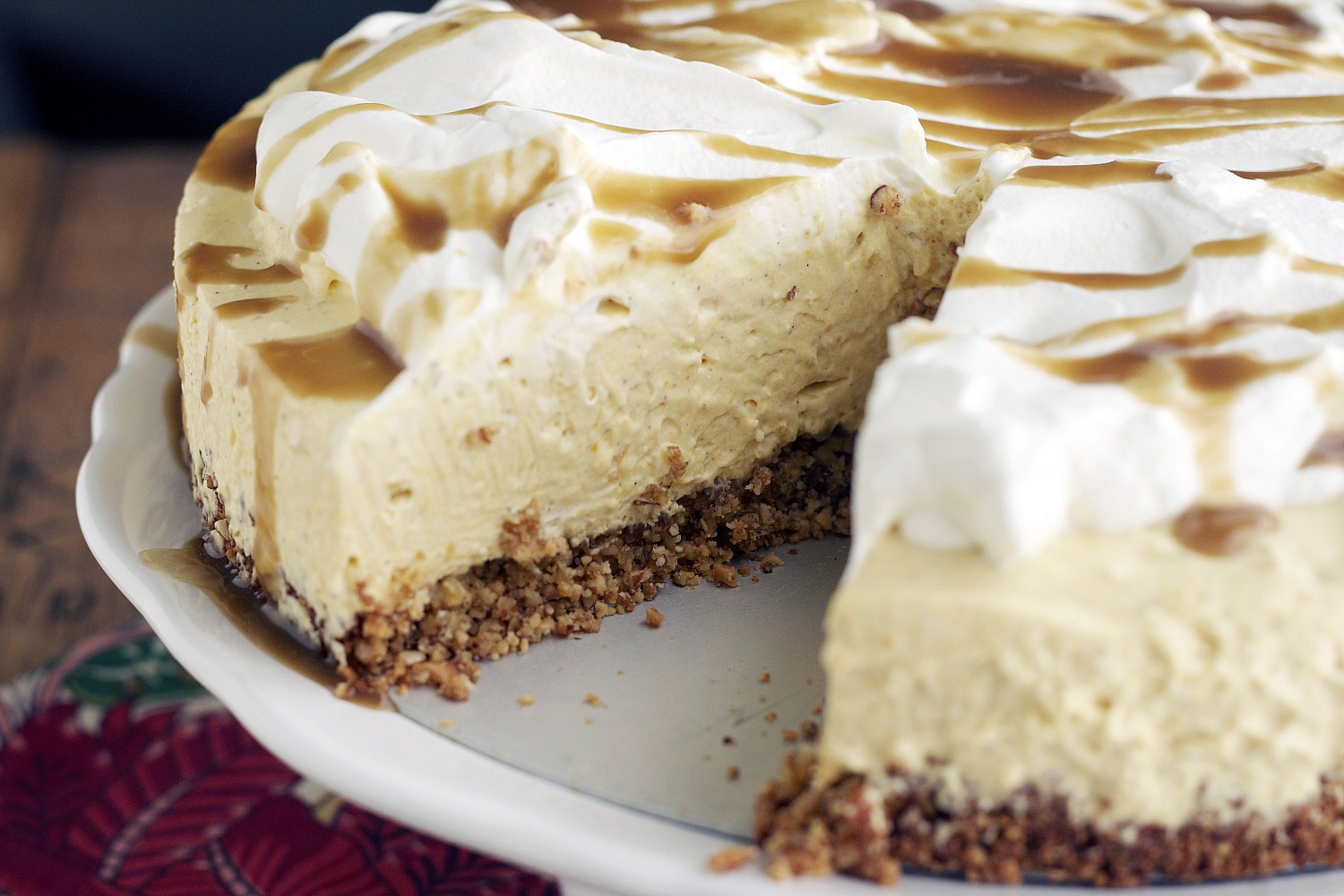 Pumpkin Cheesecake (Grain Free, Gluten Free)
I chose to keep the sweetness on the lighter side, so make sure to serve this cheesecake with the caramel sauce. If you prefer, you can add an additional 2 tablespoons of maple syrup to the filling.
Inspired by the No-Bake Cherry Cheesecake from Martha Stewart Magazine.
Ingredients
For the crust:

2 cups dehydrated nuts - almonds or pecans (I used this recipe and left out the maple syrup)
1/2 cup unsalted butter, melted

For the filling:

1 cup sour cream, room temperature
1/2 cup plus 2 tablespoons maple syrup, divided
4 ounces mascarpone cheese, room temperature
4 ounces cream cheese, room temperature
2 ounces soft goat cheese, room temperature
1/2 cup cooked and pureed pumpkin
1/2 teaspoon pumpkin pie spice
1 teaspoon unflavored gelatin (I prefer Bernard Jensen )
1 vanilla bean, split and scraped, or
1 teaspoon vanilla extract
1 cup heavy cream
1 1/2 cups whipped cream (optional)
Instructions
Preheat oven to 350 degrees Fahrenheit. Place nuts, whole cane sugar and butter in the bowl of a food proessor. Pulse until finely ground. Press crust in the bottom of a buttered 9-inch springform pan. Bake for 12 minutes. Cool.
Place sour cream, 1/2 cup maple syrup, mascarpone, cream cheese, goat cheese, pumpkin and pumpkin spice into the bowl of a mixer. Mix on medium speed for 3 minutes. Sprinkle gelatin over cream cheese mixture and mix for an additional 1 minute. Pass mixture through a fine mesh sieve into a large bowl. Pour heavy cream into the now empty mixing bowl. Whisk on medium high, slowly adding the remaining 2 tablespoons maple syrup. Whisk until medium peaks form. Fold whipped cream into pumpkin mixture. Pour filling over cooled crust and smooth the top. Refrigerate for 4 hours until firm.
Serve with whipped cream (optional) and maple caramel sauce )
7.8.1.2
3376
https://deliciouslyorganic.net/pumpkin-cheesecake-recipe/
Copyright 2016 Deliciously Organic
SaveSave