Salmon cakes have become a new family favorite. They're healthy, delicious, and easy to make – just combine cooked salmon, mayo, capers, parsley, and plantain chips, with eggs and coconut flour to bind everything together.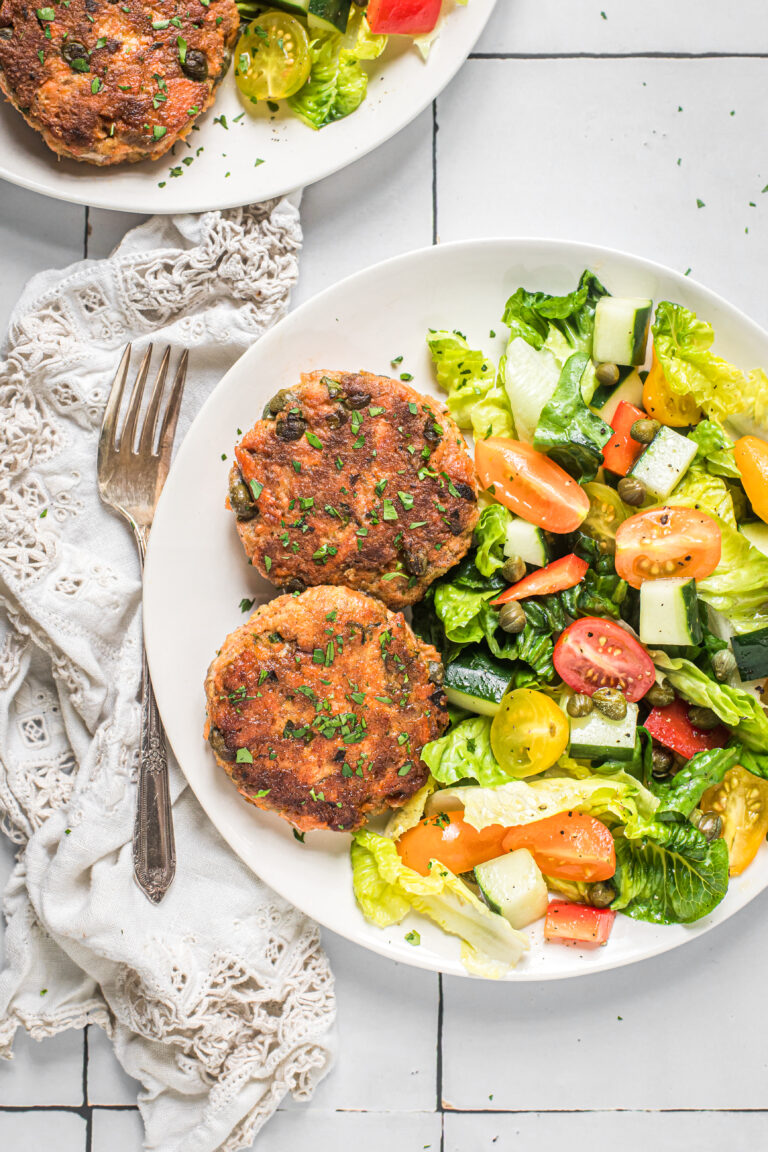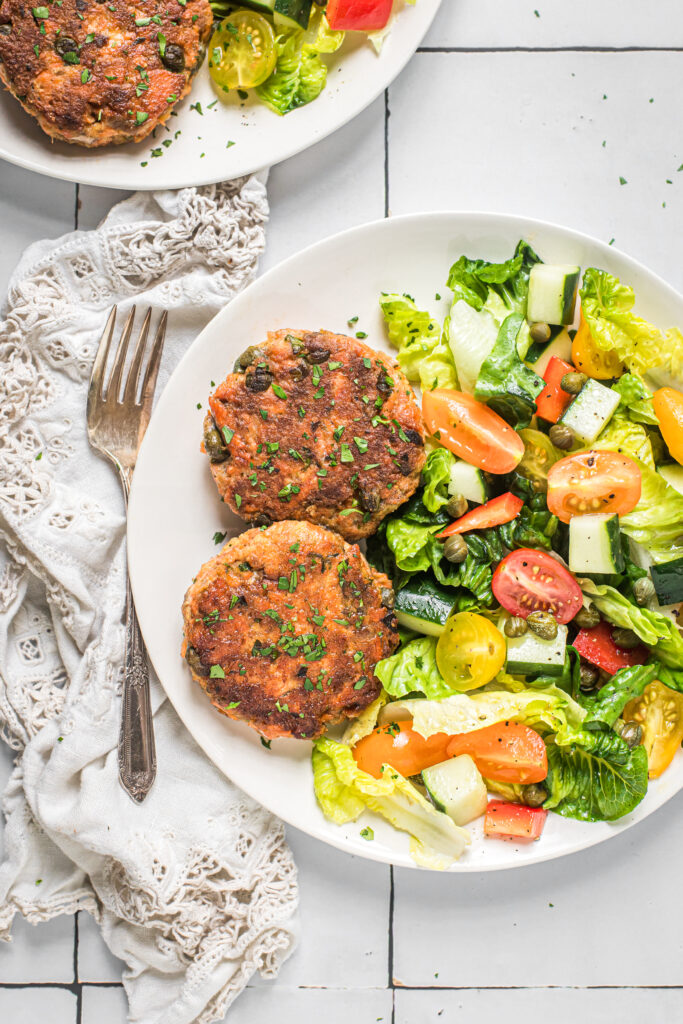 Consuming wild seafood and sea vegetables 2-3 times a week is a smart way to get the necessary iodine into our diets. The thyroid relies on iodine to make thyroid hormones, so it's very important we get iodine from natural sources each week.
I like to eat wild seafood, kelp flakes, and Celtic sea salt to ensure I provide my body with plenty of iodine.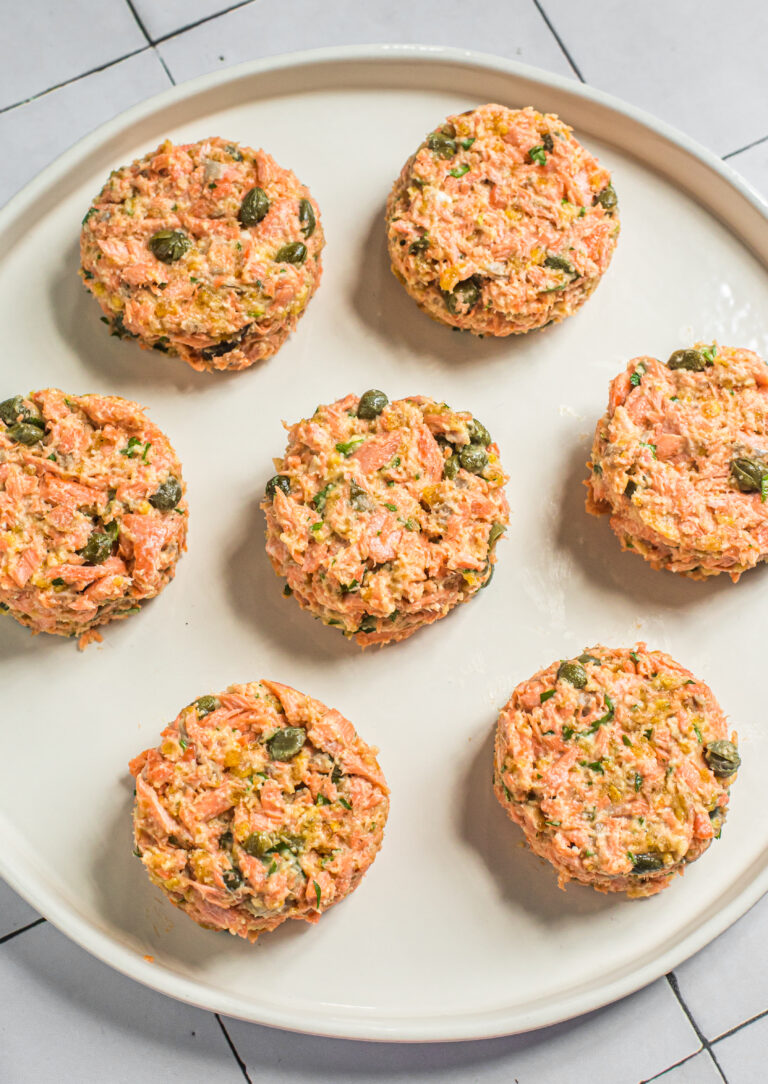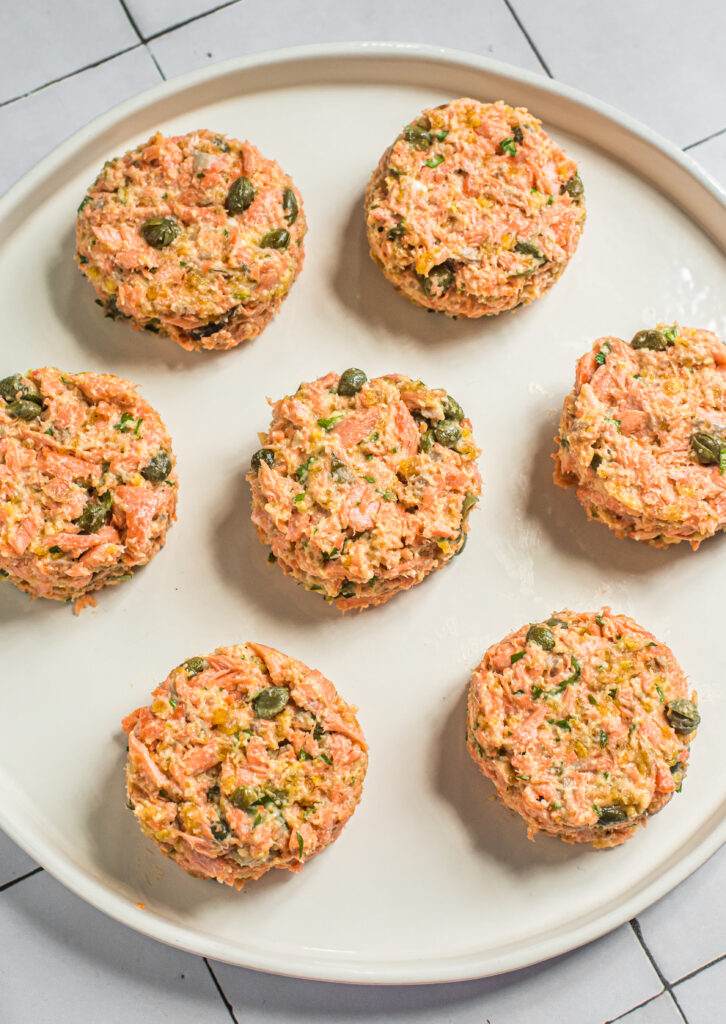 Whenever I bring up the topic of iodine, I'm asked if it's ok to take or eat iodine when diagnosed with Hashimoto's. Kim Schuette, CN, and I tackle this topic in one of our recent "Thyroid in Five" videos over on Facebook. I think you'll find our answer very interesting!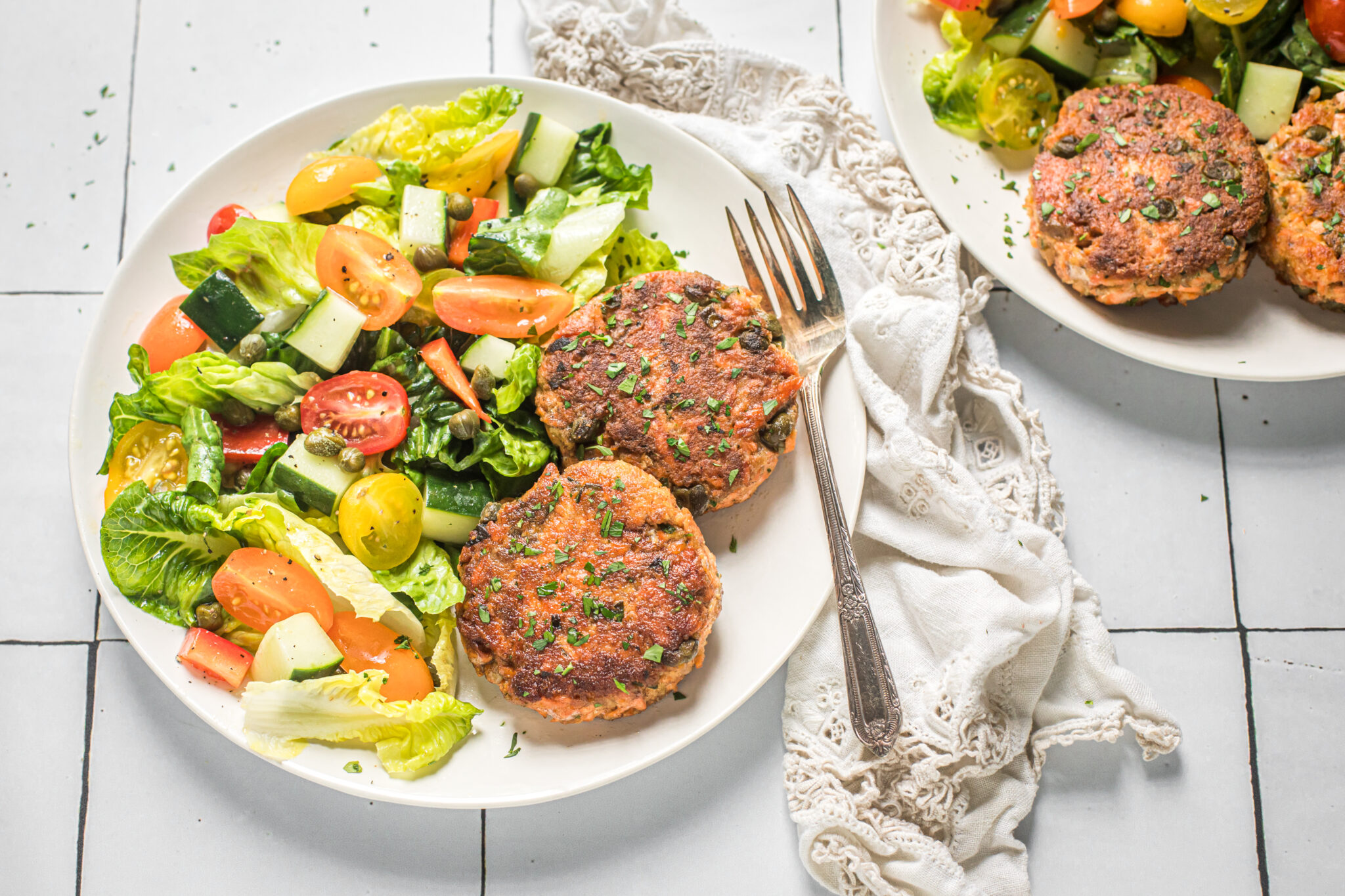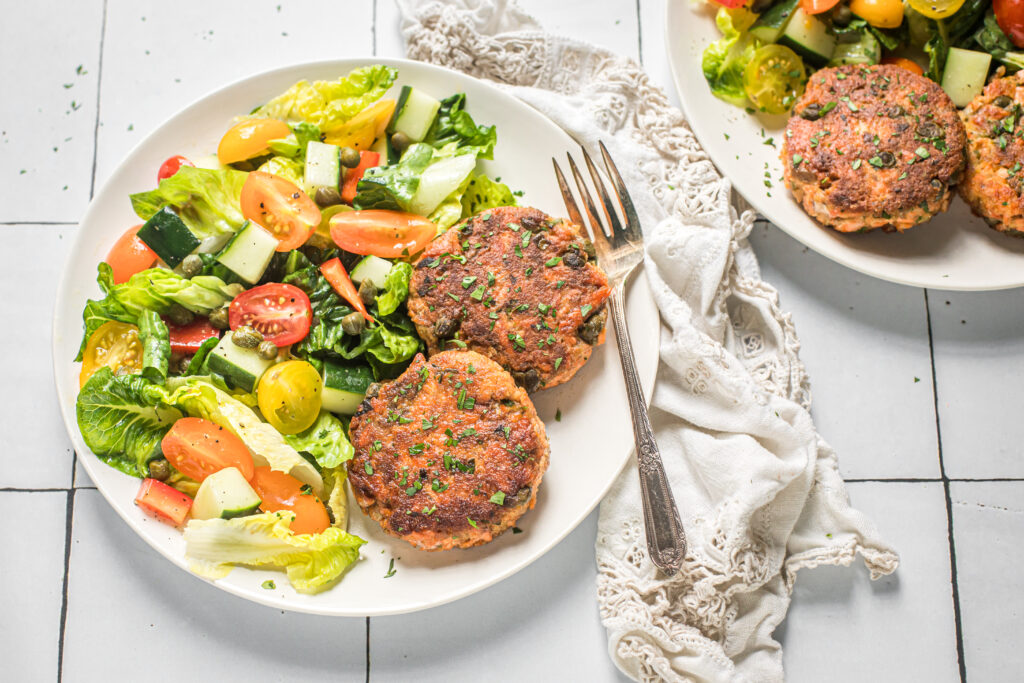 Most salmon cake recipes call for breadcrumbs, so I substituted with plantain chips that are ground down to crumbs. If you have other recipes you want to convert to grain-free, plantain "crumbs" are a great substitute.
These salmon cakes have so much flavor they don't need a sauce, and they make for great leftovers!
Print
Salmon Cakes Recipes (Grain-Free, Paleo)
Author: Carrie Vitt
Prep Time:

20 minutes

Cook Time:

20 minutes

Total Time:

40 minutes

Yield:

Makes about 14 salmon cakes
Instructions
Preheat oven to 400ºF and adjust the rack to the middle position. Place the salmon, skin-side down on a baking dish and roast for 11 minutes. Cool for 15 minutes.
Place the mayo, capers, parsley, coconut flour, sea salt, eggs and plantain chips in a large bowl and stir to combine. Using your hands, break the salmon up into small pieces and then stir into the mayo mixture until well combined.
Heat a large skillet over medium heat for 2 minutes. Add 2 tablespoons of butter, melt and swirl the pan to coat. Using a 1/3 cup measuring cup, measure out 1/3 cup of the salmon mixture and place it onto the skillet. Press gently on the salmon patty to flatten until it's 1/2" thick. Repeat, until you fill the pan with about 6 salmon cakes. Cook about 3-4 minutes until the bottoms are golden brown. Using a spatula, flip the salmon cakes and cook until second side is golden brown, about 3-4 minutes. Serve.
Photo Credit: Becky Winkler