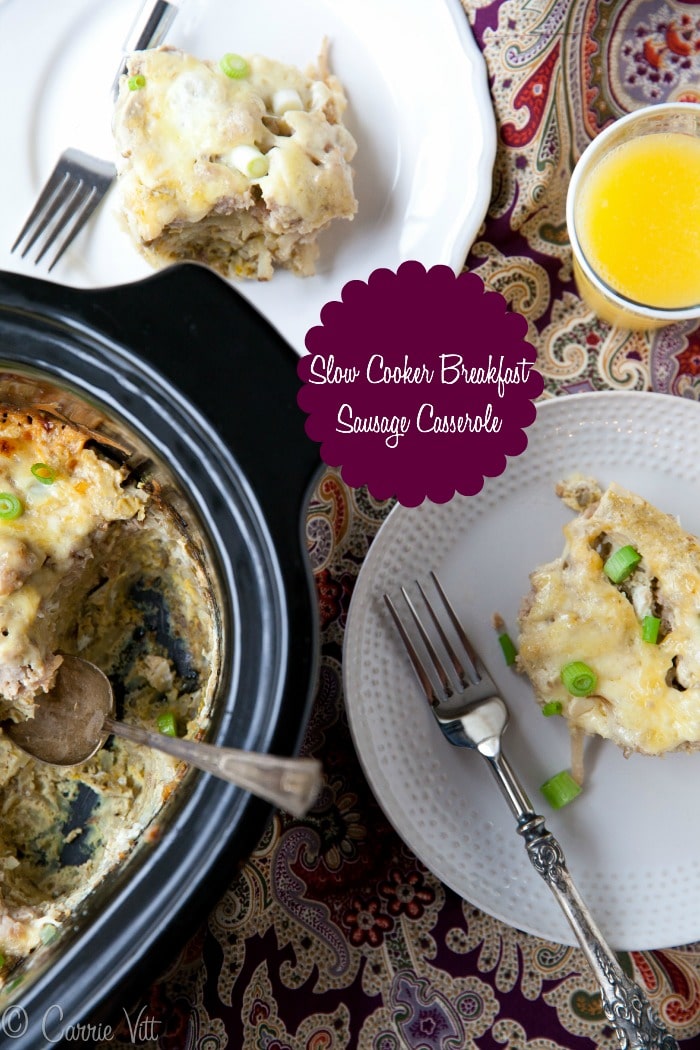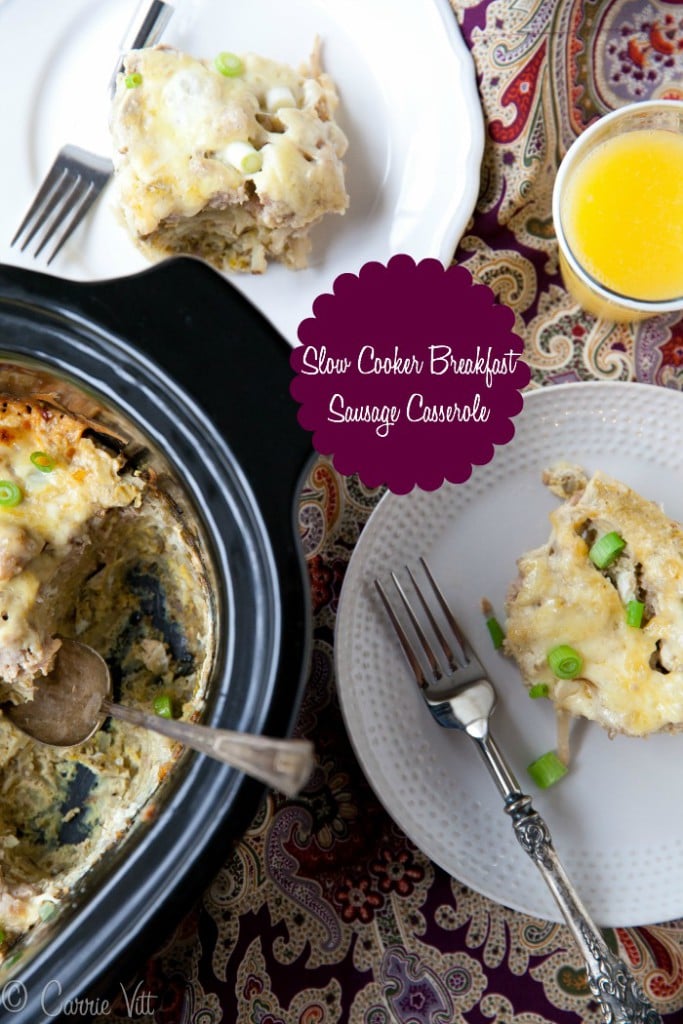 I've got one last recipe for you before Christmas! We're hosting family at our home this year and when we have company, I like to minimize my time in the kitchen making breakfast. This Slow Cooker Sausage Breakfast Casserole helps a ton during the holidays.
It's a combination of shredded russet potatoes, sausage, cheese, eggs and a bit of seasoning. You combine it all the night before, set the slow cooker to low and wake up to a hot breakfast for the entire family. It even stays warm for the 'late risers'.
I want to thank many incredible friends and food bloggers have generously helped me promote my new cookbook this last month. They all shared recipes from the book, so please take some time to check out these great blogs!
100 Days of Real Food
An Edible Mosaic
A Girl Worth Saving
Balancing Motherhood
Bon Appetit Paleo
Colorful Eats
Cooking With Kary
Flavia's Flavors
Food Babe
Gourmande in the Kitchen
Healthy Blender Recipes
Healthy Recipe Ecstasy
Just Enjoy Food
Kennedy Baby Co.
La Pomme De Portland
Life Powered By Mom
Life With Liv
Mama and Baby Love
Mummy Made It
One Hungry Mama
Organic Fibro Mommies
The Nourishing Home
Whole Green Living
I'm so thankful to have had the opportunity to serve you here at Deliciously Organic for another year. I hope you have a blessed holiday season with your family and friends!
Slow Cooker Sausage Breakfast Casserole (Grain-Free)
You can use different cheeses or add some of your favorite herbs and spices to this recipe. If you prefer, you can serve with sour cream. Adapted from Jimmy Dean.
Ingredients
6 large russet potatoes, shredded
4 tablespoons unsalted butter, melted
2 teaspoons Celtic sea salt
1 pound spicy raw breakfast sausage (you can also use ground pork or chicken and add some herbs and spices)
12 large eggs, whisked
12 ounces cheddar cheese, shredded
6 green onions, chopped
Instructions
Place shredded russets in the bowl of the slow cooker .
Pour butter overtop and season with sea salt.
Toss to combine.
Using your hands, place small pieces of sausage in an even layer over the top of the potato mixture.
Pour whisked eggs overtop. Sprinkle evenly with cheese. Cook on low for 8 hours. Serve with green onions.
7.8.1.2
896
https://deliciouslyorganic.net/slow-cooker-sausage-breakfast-casserole-grain-free/
Copyright 2016 Deliciously Organic