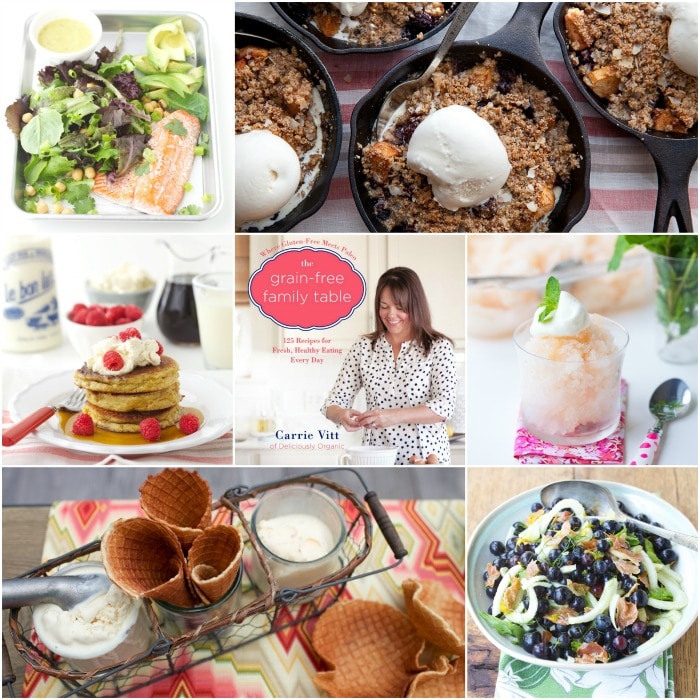 I have a little gift for you today! Many of you have asked exactly how many and which recipes contain eggs, nuts, coconut, dairy, sugar etc. in my new cookbook, so I made a simple chart for you to reference! Click here to download The Grain-Free Family Table Recipe Chart by Dietary Need.
As you'll see, each and every recipe is grain-free but also contains a simple dairy-free/paleo adaptation so we can all enjoy the recipes no matter our dietary restrictions. It's as easy as choosing between butter or coconut oil in a recipe. Simple! Also, I created a column so you can see how many recipes do not contain added sweetener. These include: coconut sugar, sucanat, honey, maple syrup, etc.
I hope you find this chart helpful!