A classic vanilla bundt cake recipes is a must in every kitchen and this one is grain free! It's subtly sweet with a nice vanilla flavor.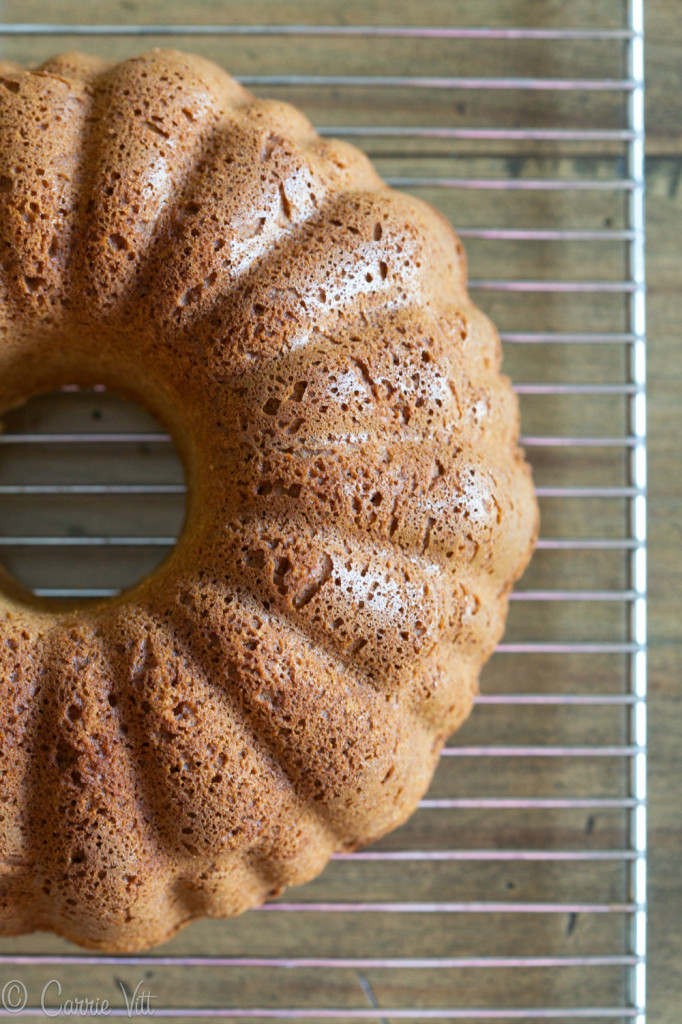 You can add different mix-ins like nuts, plumped raisins, chocolate chips, cranberries, etc. Or add a nice chocolate or honey glaze. You could also cut a slice and serve it with a dollop of whipped cream and seasonal fruit.
Vanilla Bundt Cake (Grain-Free)
Ingredients
6 large eggs
3/4 cup coconut sugar or maple sugar
8 tablespoons unsalted butter, melted, cooled
3 tablespoons coconut milk or heavy cream
1 tablespoon lemon juice
1 tablespoon vanilla extract
4 1/2 cups almond flour
2 tablespoons coconut flour
2 teaspoons baking powder (make sure it's grain-free)*
1 teaspoon baking soda
1/4 teaspoon Celtic sea salt
Instructions
Preheat oven to 350ºF and adjust rack to middle position. Place eggs and coconut sugar in the bowl of a standing mixer. Mix on medium-high for 4-5 minutes, until fluffy and pale yellow. With mixer on medium, slowly add cooled butter, coconut milk, lemon juice and vanilla.
Whisk almond flour, coconut flour, baking powder, baking soda and sea salt in a large mixing bowl. Pour egg mixture over flour mixture and fold until incorporated. Pour batter into a well-oiled (or buttered) bundt pan . Bake for 45-50 minutes until golden brown - when a cake tester is inserted it should come out. Cool for 10 minutes, then invert onto a serving platter. Serve warm or at room temperature.
*To make homemade grain-free baking powder combine 1 part baking soda, 1 part arrowroot powder and 2 parts cream of tartar. Store in an airtight container for up to 6 months.
7.8.1.2
4243
https://deliciouslyorganic.net/vanilla-bundt-cake-mighty-nest/
Copyright 2016 Deliciously Organic