My friends tell me the one thing they can't give up is their flavored coffee creamer. I can understand. Creamy, sweet, smooth, with all sorts of different flavors to choose from. The problem is the ingredients. Have you ever read what's in those bottles? They are full of artificial colors, flavors, preservatives, refined sugars, high fructose corn syrup, and hydrogenated oils. As far as I can tell, most of them don't even contain milk!
So if you're hooked on store-bought creamer then today's your day. I've developed several recipes for homemade coffee creamer so you can make your own creamer at home. Each recipe takes about 5-10 minutes to whip up. You can double or even triple them if you'd like to have enough creamer to last a little while.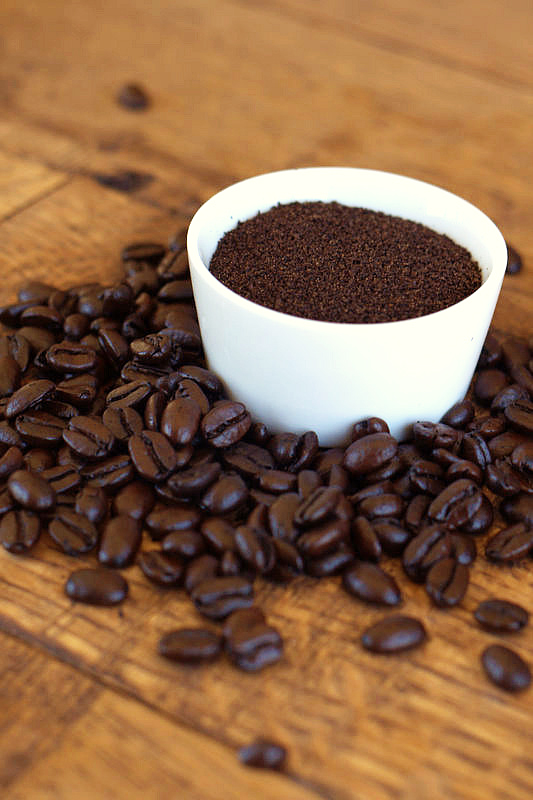 Next time you have friends over for a gathering, make a few batches of homemade coffee creamer, put them in cute bottles and have a coffee bar. You can include whipped cream, chocolate shavings, cinnamon sticks, etc. They are also fabulous poured over hot oatmeal at breakfast.
A great alternative to regular coffee is herbal coffee. Teeccino is an herbal coffee that tastes just like the real thing. You can even put the herbal mixture in my espresso pot and brew herbal espresso. No caffeine or acidity and even the kids can have a cup!**
*Since posting these recipes in September 2010, I have developed a few new recipes: Caramel Coffee Creamer and Honey Vanilla Coffee Creamer, Sugar Free and Dairy Free Coffee Creamer
 **Teeccino contains barley, so if you need to avoid gluten an organic decaf would be a better option.
Posts may contain affiliate links. If you purchase a product through an affiliate link, your costs will be the same but Deliciously Organic will receive a small commission. This helps cover some of the costs for this site. We appreciate your support!