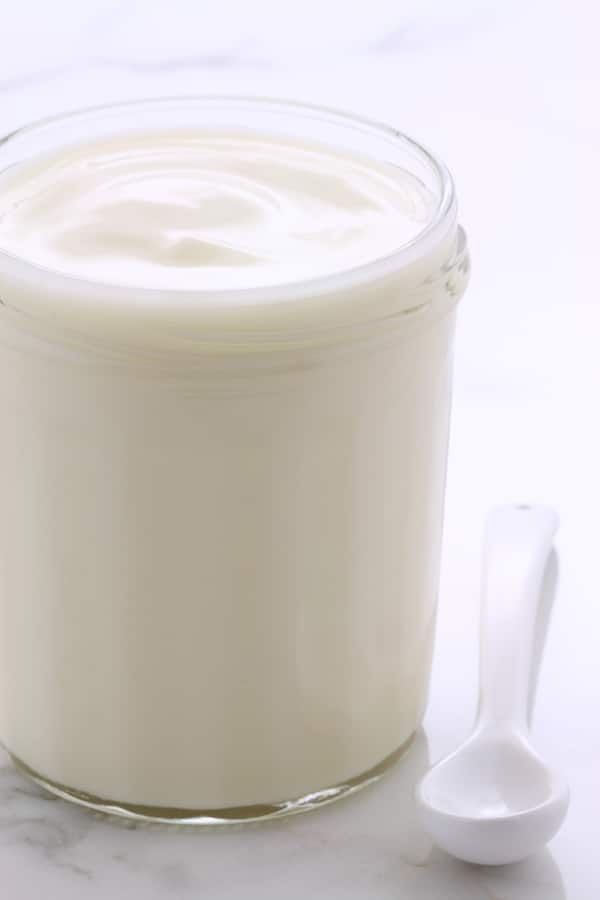 Abby – my youngest daughter – has a knack for creating fun and simple recipes. She's been experimenting with stevia in search of creative ways to craft something sweet without adding sugar.
We all really love Stonyfield Vanilla Organic Yogurt, but I only buy it occasionally because of the sugar content. So Abby started experimenting. The other day, she came to me and said, "Mom, this yogurt I mixed up tastes just like the Stonyfield Vanilla yogurt we like!" Honestly, I was a bit skeptical – but she was right! This three-ingredient take on their vanilla yogurt tastes just like the real thing.
It's simply a mixture of whole, plain yogurt, liquid stevia and vanilla extract. How easy is that?
Copyright 2016 Deliciously Organic
SaveSave
SaveSave
SaveSave
SaveSave
SaveSave
SaveSave
SaveSave