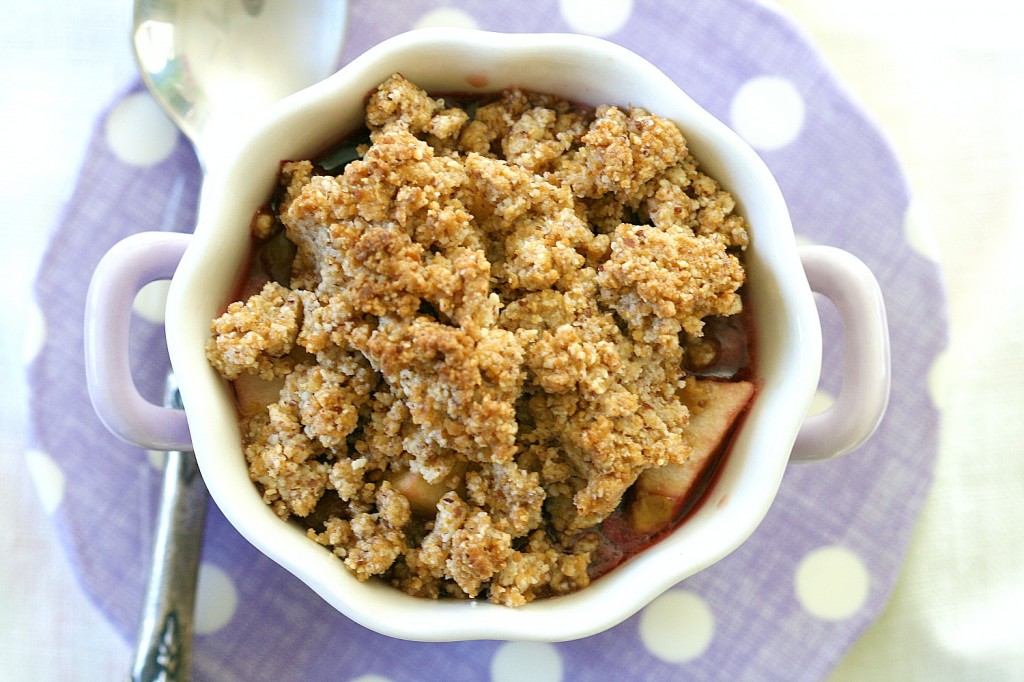 At the edge of each season, I start fixating on what's to come. Warmer weather, cooler weather, the leaves changing, cold winds. Pete grins when I start talking about "how I can't wait for ______." This week I'm craving spring. We were toyed with a bit when the temperatures reached 75ºF for a few days last week. The kids were out playing, sitting in the sun felt glorious. But alas, it's only February, and it can't last. The cold winds are back and our jackets are zipped up. (But I did pick up some bright red tulips at the market to keep the cheery feeling.)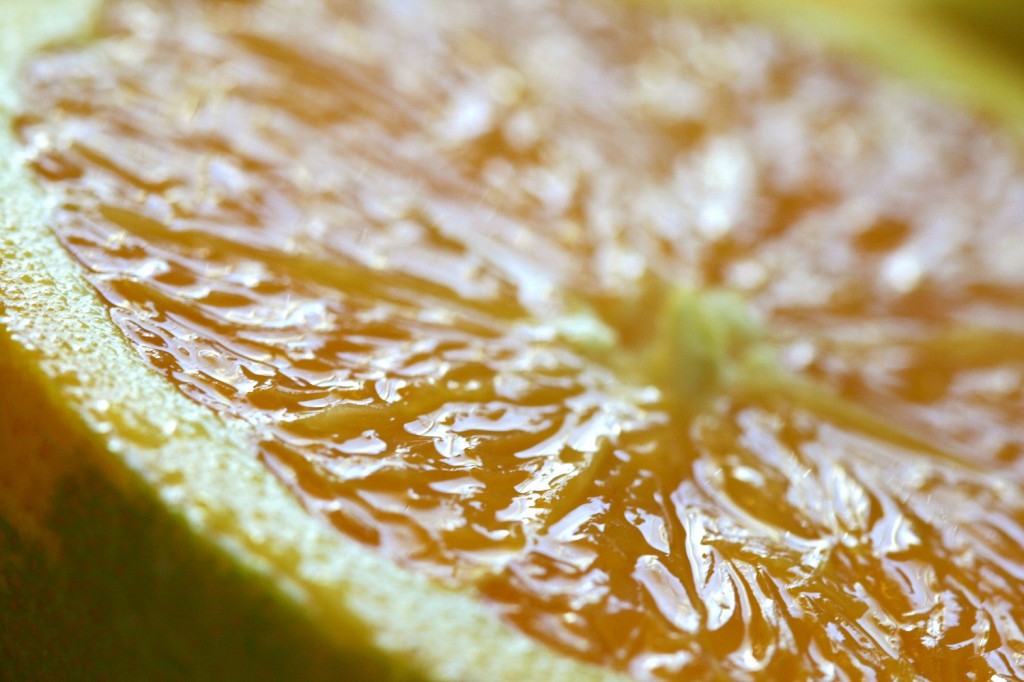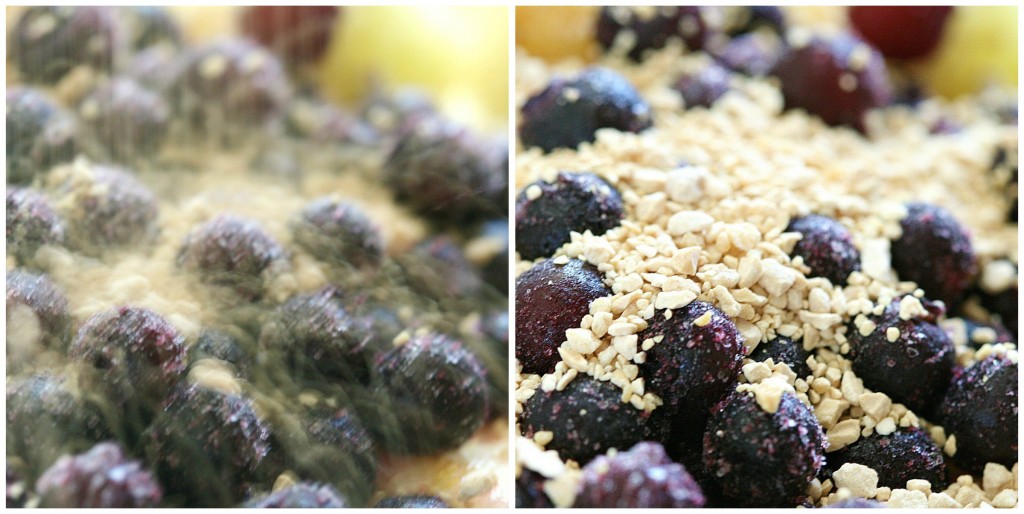 Last summer, I bought 10 pounds of cherries and pushed them far back into the freezer. I knew that moment would come when I would crave a taste of spring, so today I pulled out a bag, mixed the fruit with tart apples and a cup of frozen blueberries. I tossed the fruits with maple sugar, a bit of arrowroot to thicken, and some bright zest of orange and lemon. Topped with some almond flour, butter and maple sugar, it just about tastes like spring.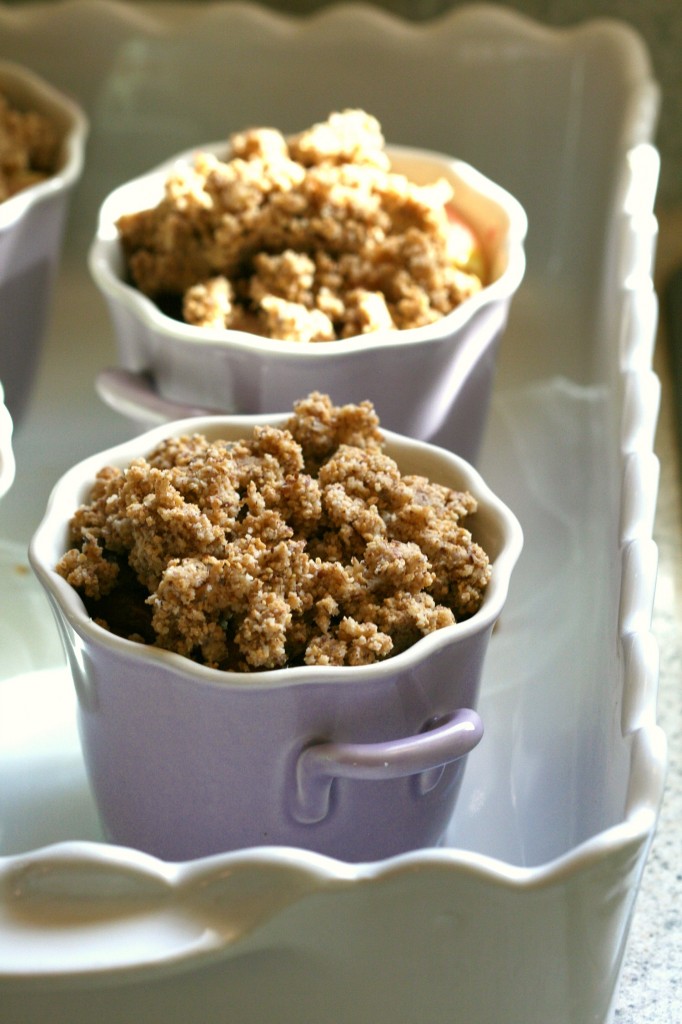 Apple, Cherry and Blueberry Crisp
You can use whatever combination of fruit you like. No need to thaw the fruit before mixing. I prefer to serve my crisps with a drizzle of fresh cream.
Ingredients
2 cups chopped tart apples
1 cup frozen blueberries
1 cup frozen cherries
1/2 cup maple sugar or sucanat
3 tablespoons arrowroot
Zest of 1 lemon
Zest of 1 orange
Juice of 1 lemon
Juice of 1 orange

For the topping:

1 cup almond meal (flour)
1 tablespoon coconut flour
1/2 teaspoon Celtic sea salt
1/4 cup maple sugar or sucanat
2 tablespoons arrowroot
1/2 teaspoon unflavored gelatin (this ingredient acts as the "gluten" to bind the flours together)
5 tablespoons unsalted butter, cold, cut into tablespoons
Instructions
Preheat oven to 350ºF and adjust rack to middle position. Place apples, blueberries, cherries, maple sugar, arrowroot, zests, and juices in a large bowl and stir until combined. Pour into an 11 x 7" baking dish, or spoon mixture into 6 oz. ramekins.
Place almond meal, coconut flour, sea salt, maple sugar, gelatin and arrowroot in the bowl of a food processor. Pulse a few times to combine. Add butter and process until ingredients come together to form a dough. Crumble topping with your fingers and layer on the top of the fruit mixture. Bake for 30 minutes until golden brown on top and bubbly. Cool for 10 minutes. Serve.
7.6.4
3364
https://deliciouslyorganic.net/apple-cherry-blueberry-crisp-recipe/
Copyright 2016 Deliciously Organic
Posts may contain affiliate links. If you purchase a product through an affiliate link, your costs will be the same but Deliciously Organic will receive a small commission. This helps cover some of the costs for this site. We appreciate your support!