I love to make a fruit pizza at the peak of berry season. The sweet crust cradles a creamy-vanilla topping and gets sprinkled with beautiful berries. With July 4th right around the corner, choosing blue and red berries adds a festive ending to a holiday meal.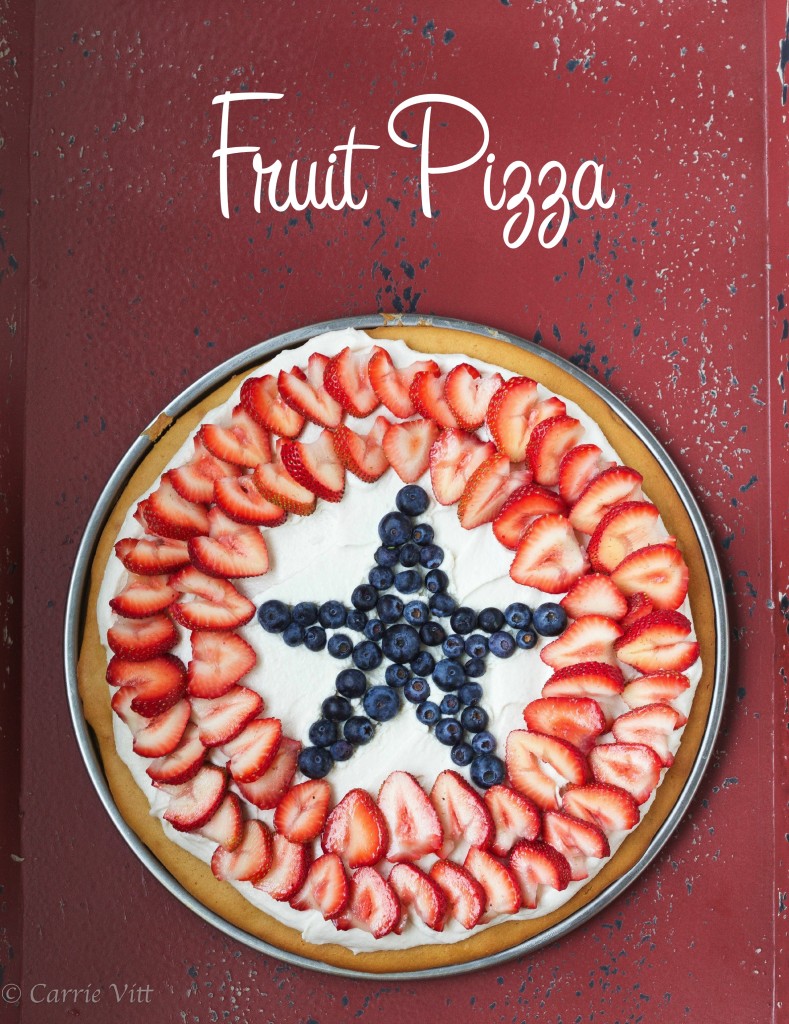 If you'd like to make the dairy-free version of this recipe, you'll need to whip some coconut cream. To do this, you simply put two cans of coconut milk in the refrigerator overnight and place your mixing bowl in the freezer. The next day, open the cans – don't turn the cans over or shake them. The coconut cream will have risen to the top, so carefully ladle out the bright white creamy top with a spoon (I got about 1/2 cup coconut cream off of the top of each can of coconut milk). Pour the coconut cream into the frozen bowl and begin whipping. In about 1-2 minutes, you'll have whipped coconut cream!
One thing to keep in mind – it's imperative you buy the correct brand of coconut milk because some coconut milks don't separate. My favorite coconut milk brand to use for whipped coconut cream is Native Forest. When I tested this recipe with whipped coconut cream, I used the remaining coconut milk left at the bottom of the can for the filling. This way there's no waste.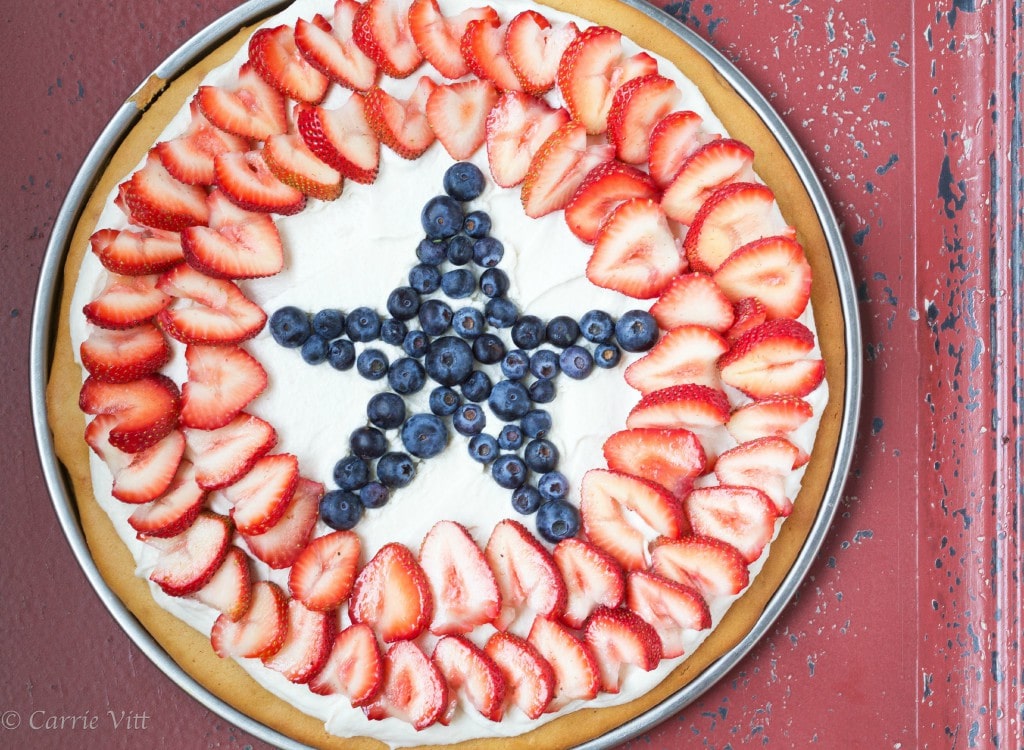 Fruit Pizza (Grain Free, Paleo)
Ingredients
For the crust:?

2 cups blanched almond flour
2 tablespoons coconut flour
1/2 teaspoon unflavored gelatin (I prefer Bernard Jensen )
1/2 teaspoon baking soda
1/2 teaspoon Celtic sea salt
6 tablespoons unsalted butter (or coconut oil ), melted
1/4 cup raw honey (I prefer a light honey like clover)
2 teaspoons vanilla extract

Filling:

1 1/2 cups cashews, soaked overnight, drained
1/4 cup plus 2 tablespoons coconut milk
1/4 cup plus 2 tablespoons raw honey
1 /4 cup plus 2 tablespoons coconut oil
1 tablespoon vanilla extract
1 cup heavy cream or coconut cream , whipped (see instructions above for coconut cream)
3 pints berries
Instructions
Preheat oven to 350ºF and adjust rack to middle position. Whisk almond flour, coconut flour, gelatin, baking soda and salt in a large mixing bowl. Stir in melted butter, honey and vanilla until a dough forms. Spoon dough onto a 12-inch diameter round baking pan lined with a round piece of parchment paper (a pizza pan works well for this). Evenly press dough into the bottom of the pan so that it covers the diameter of the pan. Bake for 10-12 minutes until just golden brown. Cool completely.
Place soaked cashews, coconut milk, raw honey, coconut oil and vanilla extract in the bowl of a food processor or blender. Blend 3-5 minutes until smooth. Pour into a mixing bowl and fold in whipped cream (or coconut cream). Pour filling over cooled crust and spread filling evenly over the crust using an off-set spatula. Place in the refrigerator and chill for 2 hours. Top with berries and serve.
7.8.1.2
3334
https://deliciouslyorganic.net/fruit-pizza-grain-free-paleo/
Copyright 2016 Deliciously Organic