I always loved banana cream tarts growing up, and now I can enjoy them again with organic, wholesome ingredients.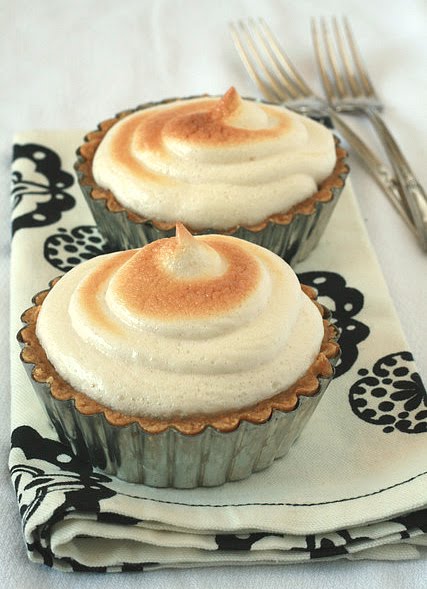 I think many of us have the idea that when we switch to wholesome, organic ingredients, we have to give up our favorites. Many of my friends either give up desserts entirely or pull out the white sugar and white flour when they want dessert because they don't know any other way to do it. I'm drawn to re-creating desserts because most of us know how to make a salad or healthy dinner, but give in completely when it comes to dessert. I've recently discovered ways to do a little tweaking here and there so I can make any dessert using whole, organic ingredients.
Banana cream pie is one of those nostalgic desserts we all loved as kids. For me, it never fails to conjure memories of a vanilla wafer crust, box-pudding mix, bananas, and whipped cream eaten on a Sunday afternoon at Grandma's house. While the pie brings good memories, it usually lacks flavor and has way too many preservatives from all the boxed ingredients involved. I decided to take banana cream pie to a completely different level with a whole wheat crust, smooth caramel, simple homemade pudding, and a lovely sweet cloud of meringue on top.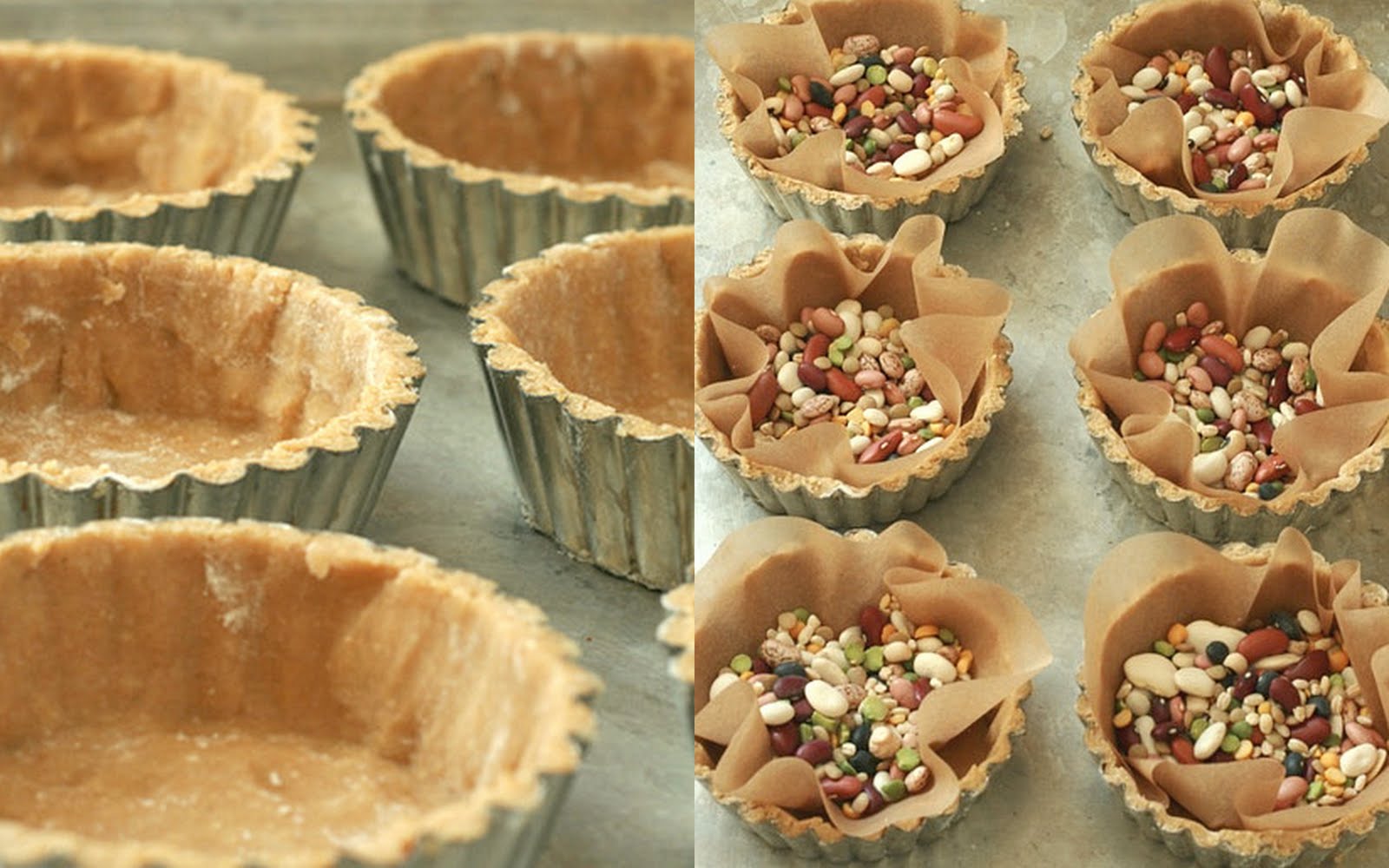 I would love my meringue to look something like this (gorgeous, right?) but I'm not a pastry chef and I don't have a hand-held torch to lightly brown the meringues. On top of that, our current home oven has a broiler drawer at the bottom, near the floor (isn't that the most inconvienent place for a broiler?). Imagine me, kneeling on the floor with mits on my hands, pulling out the drawer every 15 seconds to make sure I didn't burn the meringue. I realized this recipe would be so much easier with a chef's torch
, so I'm giving one away this week, hopefully saving one lucky winner from aching knees. All you need to do is leave a comment between today and Sunday, February 28th and I'll pick a number at random (using random.org) and announce the winner on Monday. Good luck!
Serves: Makes 1 9-inch tart or 6 individual tartelettes
Banana Cream Tart
Ingredients
Crust:

Use this crust recipe

Caramel:

1/2 cup organic whole cane sugar or sucanat
3 tablespoons water
3 tablespoons fresh cream
2 tablespoons unsalted butter

Pudding:

1 1/3 cups whole milk
3 tablespoons organic whole cane sugar or sucanat, divided
7 large egg yolks
1 tablespoon arrowroot
1 teaspoon vanilla extract
2 bananas, sliced thin

Meringue:

3 egg whites
3 tablespoons maple syrup
Instructions
For crust:?

Shape dough into a disk, wrap, and freeze for 10 minutes or refrigerate for 30 minutes.
Preheat oven to 350 degrees and adjust rack to middle position. If making tartelettes then divide dough into 6 equal portions. Instead of rolling to a certain thickness I like to roll out the dough, place my tartelette pan on top and see if it's large enough to go in the pan. If it is, I transfer the dough to the tartelette pan, if not, I keep rolling. Line each pan with a small round of parchment paper and then line with pie weights, beans, rice, or whatever you have on hand. Bake for 15 minutes, remove pie weights, and bake for 5 minutes more, until crust is golden brown. Remove from oven and cool to room temperature.

Caramel:

Whisk together whole cane sugar and water in a small saucepan over medium heat. Bring to a simmer and let mixture simmer for about 5 minutes, or until sugar turns deep amber. Remove from heat and slowly whisk in cream and then butter.

Pudding:

Heat milk and 1 1/2 tablespoons whole cane sugar over medium heat until steaming. Beat egg yolks, remaining 1 1/2 tablespoons whole cane sugar, and vanilla until thick (about 45 seconds). Whisk in arrowroot until smooth. Slowly pour hot milk over yolks, whisking constantly to avoid clumping. Pour milk/egg mixture into a medium saucepan and heat over medium, whisking constantly until thick, about 3-5 minutes. Transfer to a bowl and cover surface with parchment paper to prevent a skin from forming. Chill for at least 1 hour.

Meringue:

Whip egg whites until foamy and then slowly add maple syrup. Whip until stiff peaks form.

To assemble:

Spoon 1 1/2 tablespoons caramel into each tartelette crust. Top with a layer of sliced bananas. Divide pudding among tartelettes and spread evenly. Top with meringue and brown with a chef's torch or under a broiler (for about 30 seconds or until lightly browned)
Chill for 30 minutes before serving. These tartelettes are best eaten the day they are made because the meringue will begin to weep after a few hours.
7.8.1.2
4164
https://deliciouslyorganic.net/banana-cream-tart-and-give-away/
Copyright 2016 Deliciously Organic