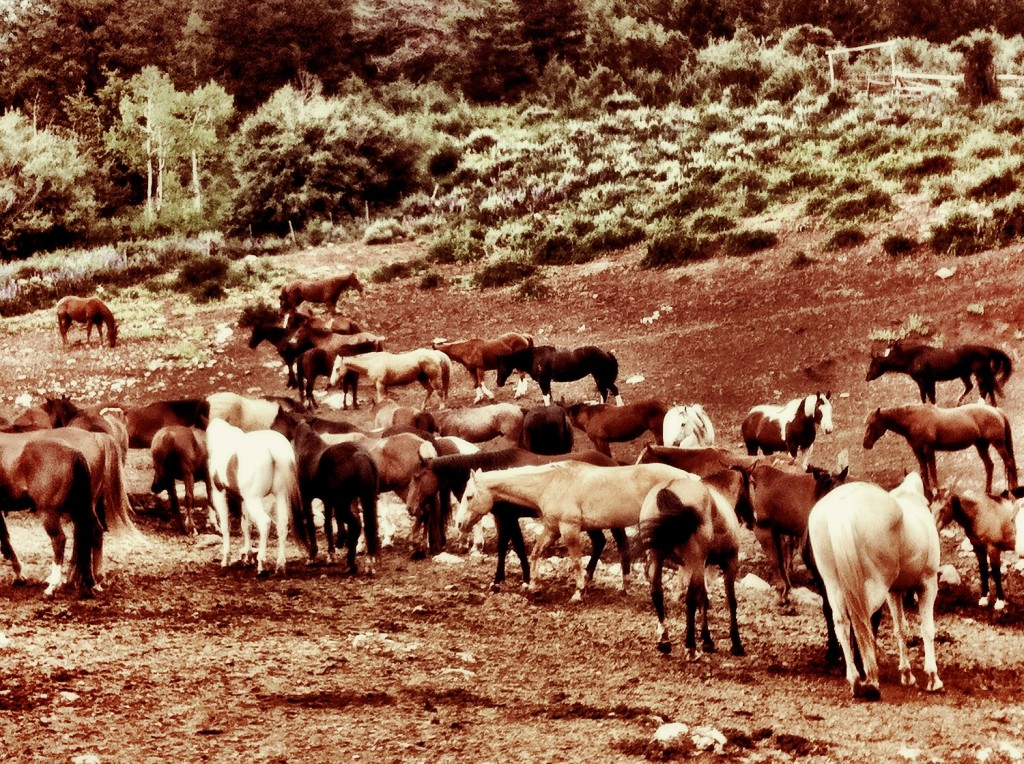 Ever thought of getting away? Like completely away. No cell phones. No computers. Fresh mountain air. A safe place for the kids to roam. A place where families have fun together? I found a place like that and had the time of my life experiencing everything Black Mountain Colorado Dude Ranch has to offer.
I have to admit, a few of my friends gave me a hard time before I left for the week. "A dude ranch? Is that really your kind of thing?" I know, I'm more of a city girl. I do have a country girl inside trying to burst forth, and I wanted to try something completely different. I tossed my sundresses and sandals for jeans and cowboy boots, and this Colorado dude ranch brought out the country girl in me.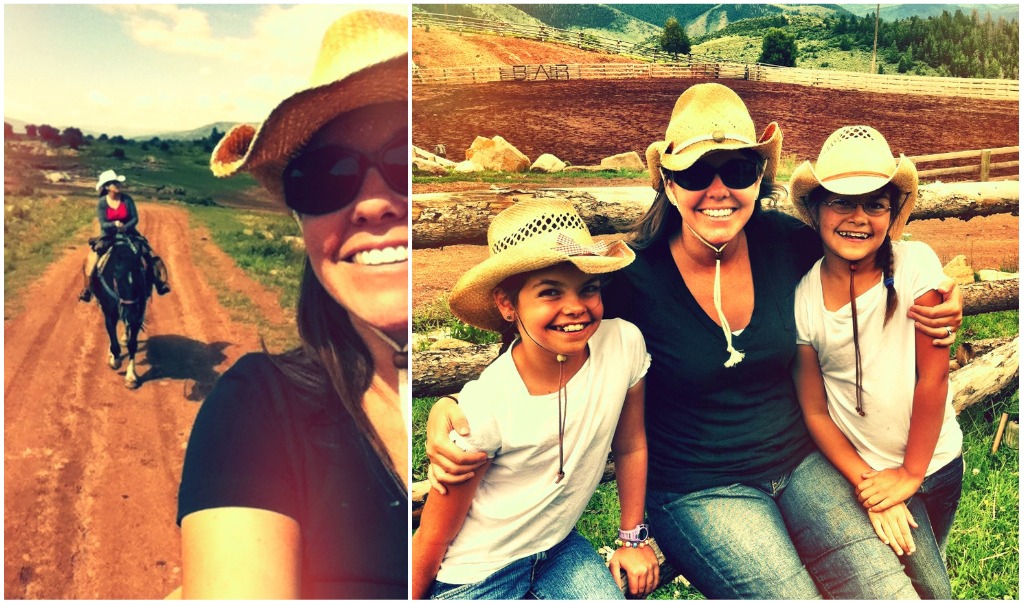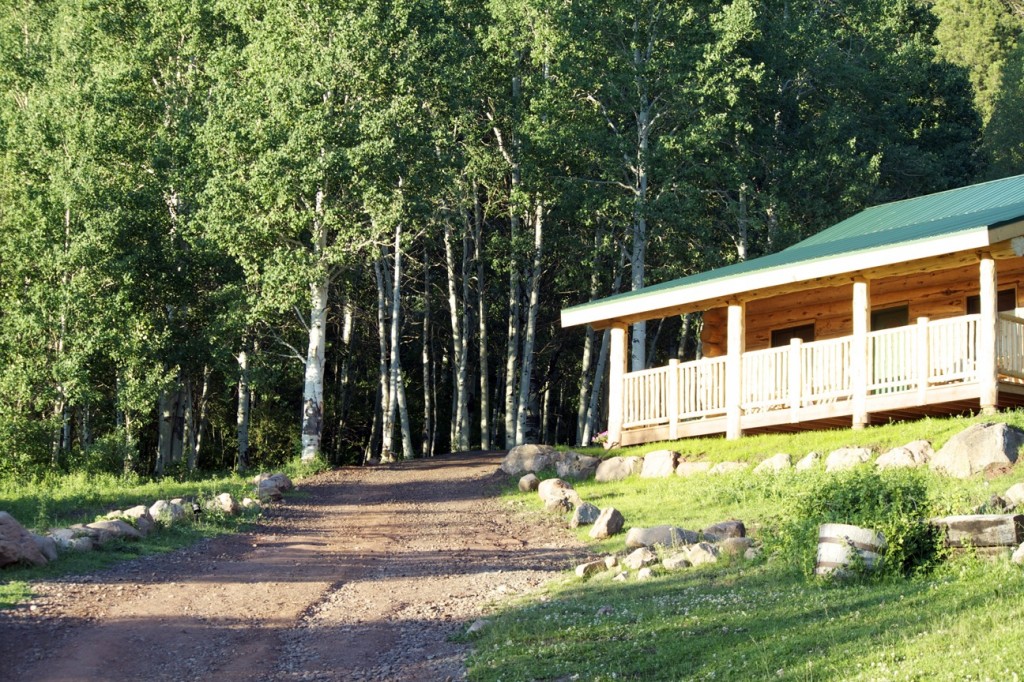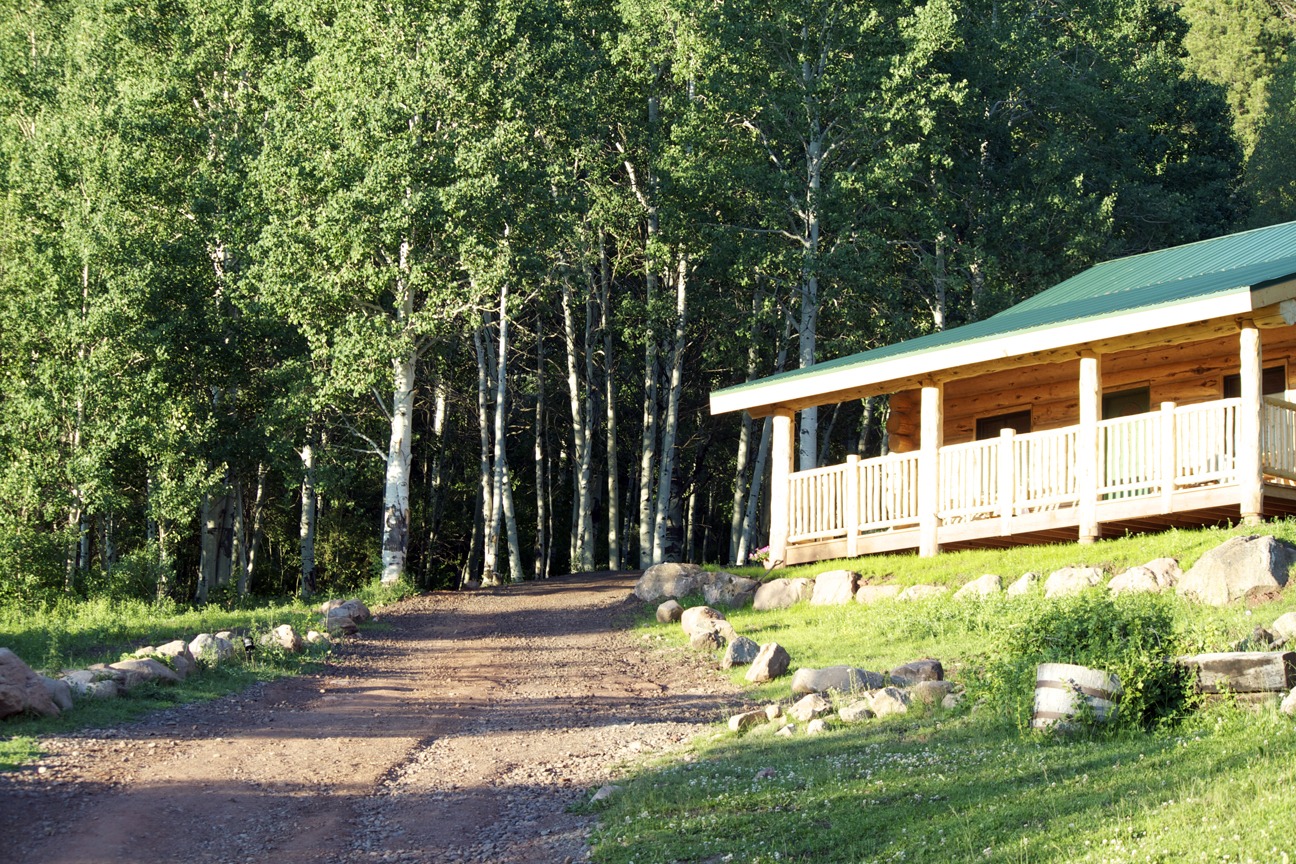 The ranch capacity is 40 people, so we got to spend the week with many other wonderful families. They divided everyone into groups and each was assigned a wrangler for the week. Our wrangler was Jessi – a sweet lady from Park City, Utah who was incredibly patient with my kids as we got up on a horse for the first time. The first day was a slow, steady ride getting used to the horses. These horses are trained well. Very well. The patient animals paid close attention and followed every signal we gave them.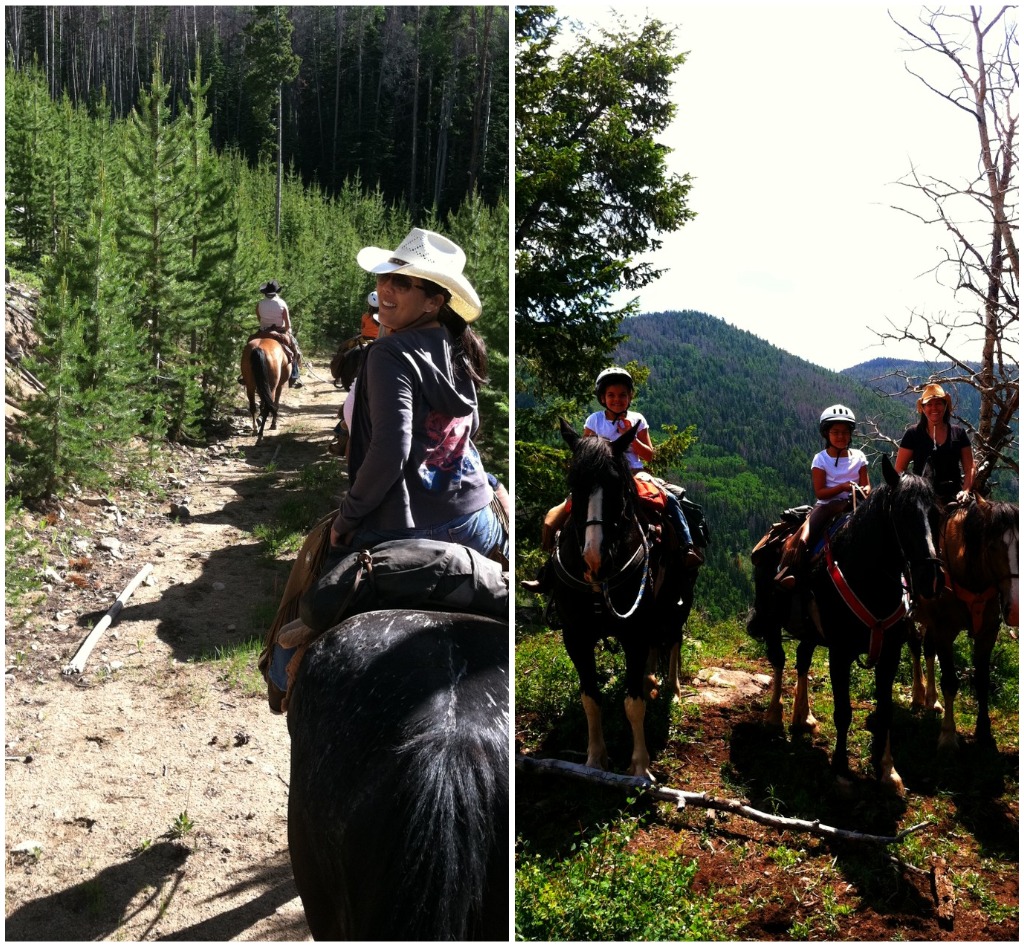 The first day we spent getting used to our horses and easing into mountain life.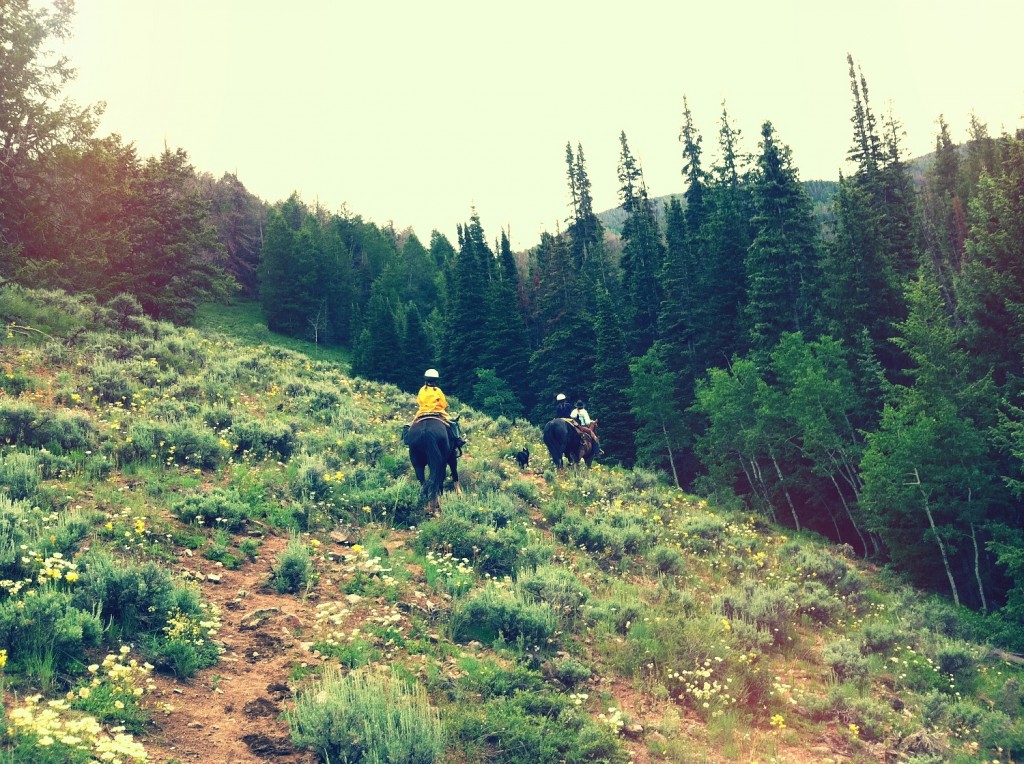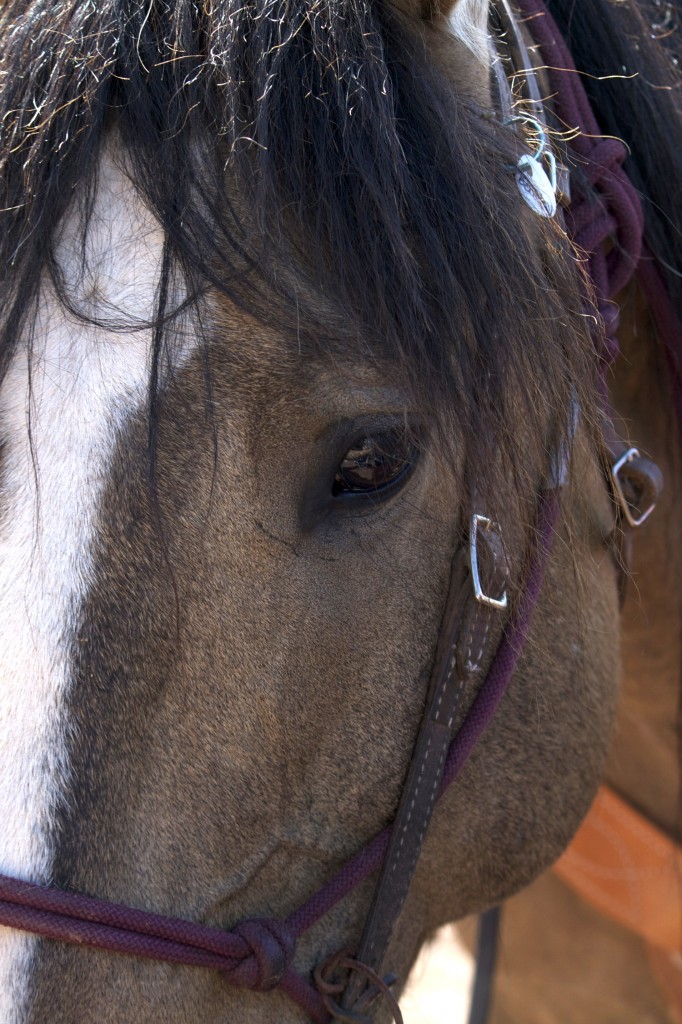 We had a few storms, but I didn't mind. Watching the storms roll in over the mountains was magical.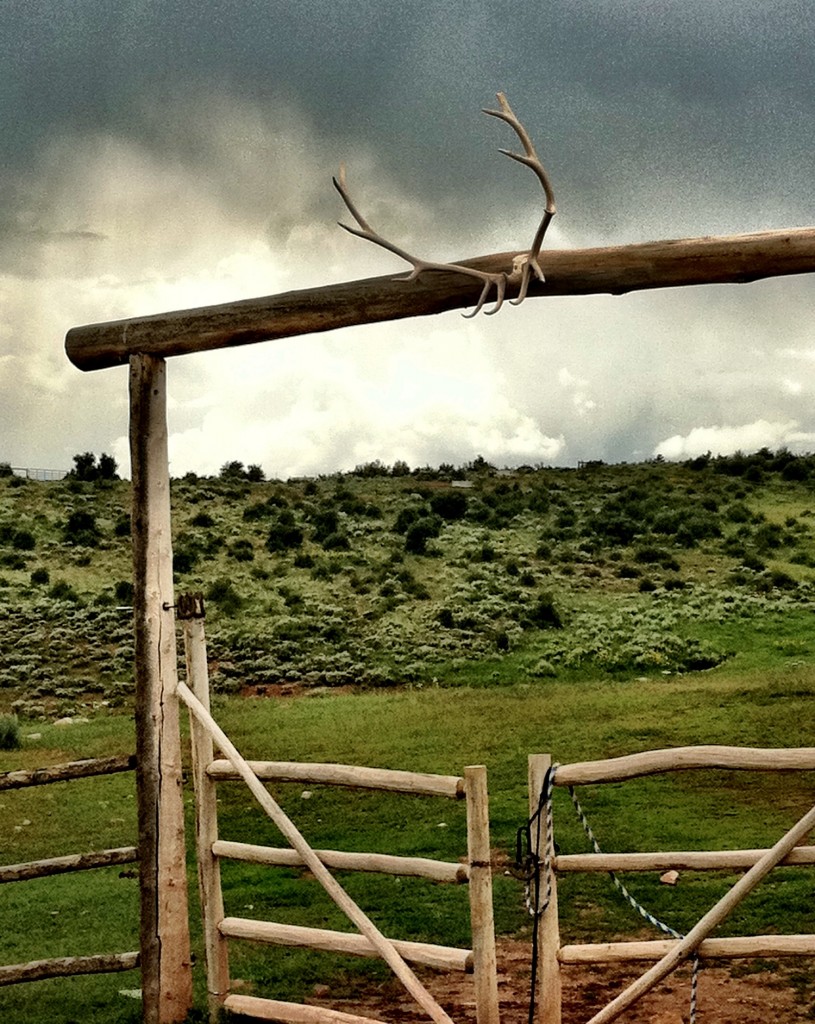 The amazing Chef Kris fed the whole ranch. Her food could be served in any upscale restaurant in the country. Here's just a sampling of some of the dishes she cooked up for us: lamb chops with sweet pea risotto, (heavenly) strawberry shortcake, seared scallops with succotash, fajitas, four cheese crustless quiche, and chicken caprese sandwiches.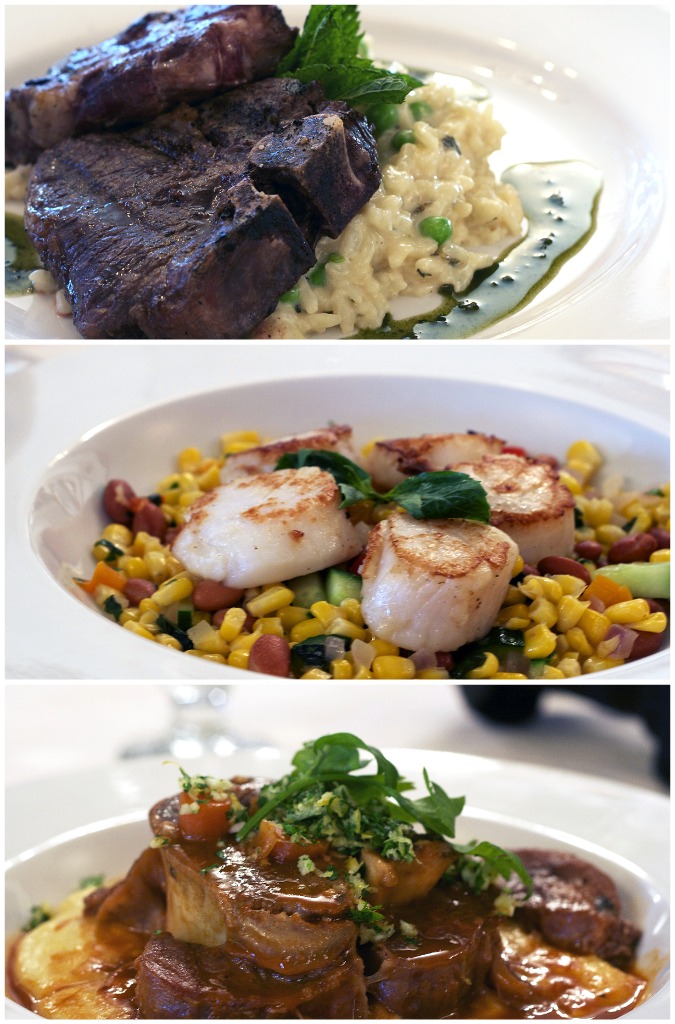 We spent most evenings in the saloon where we found games for the kids, drinks for the adults and music and dancing for all. At 8pm the horses ran down through the center of the ranch, on the way to graze in the pasture. The kids enjoyed spotting "their" horse in the herd and we all enjoyed the spectacle.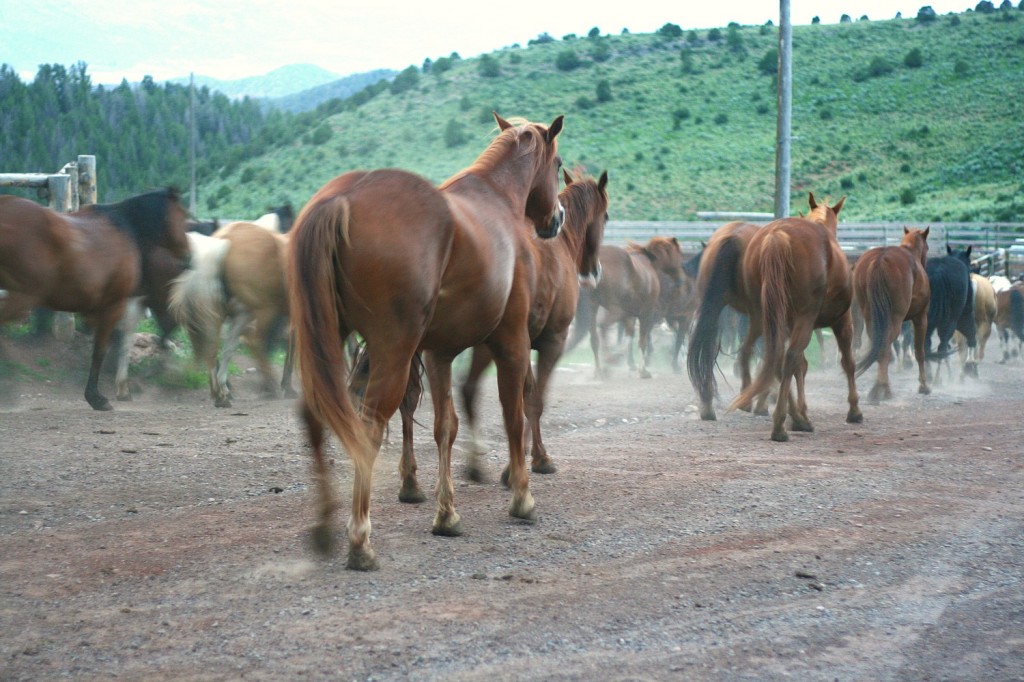 The second day was one of our favorites. Jessi took Jenny, the kids and me up the mountain where we saw a herd of longhorn cattle and stopped for a picnic lunch. After lunch we headed for Jake's lake. It's stocked with trout, so we spent a couple of hours fishing and enjoying the fresh mountain air.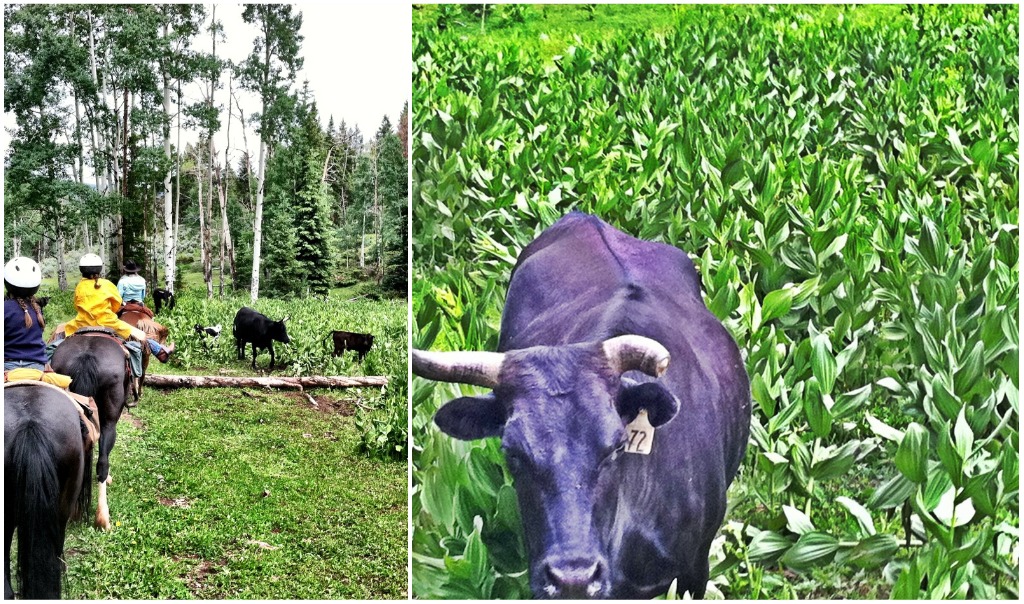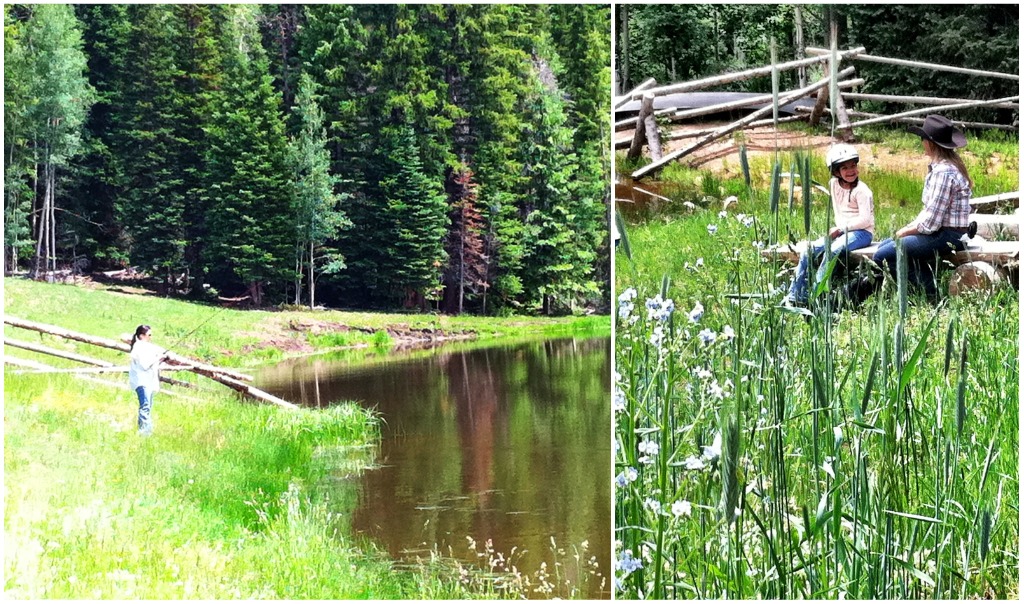 After riding in the saddle for hours, most of the kids would hop off and run over to the petting area where they could pet and feed baby goats, chickens, and a sweet little bunny.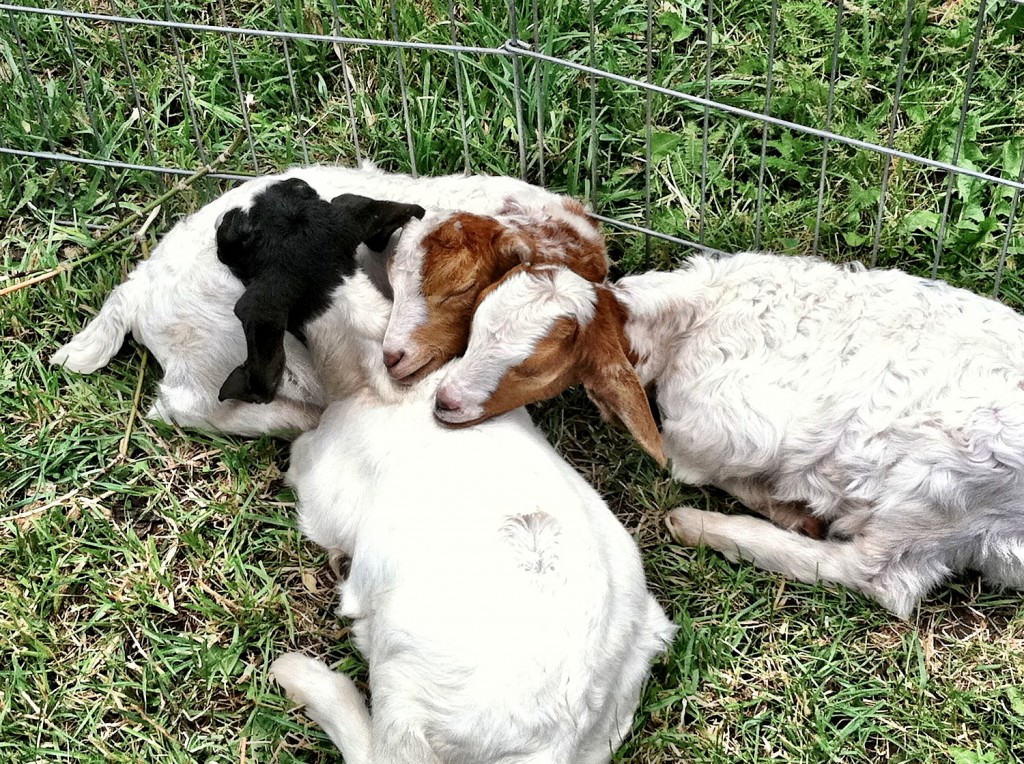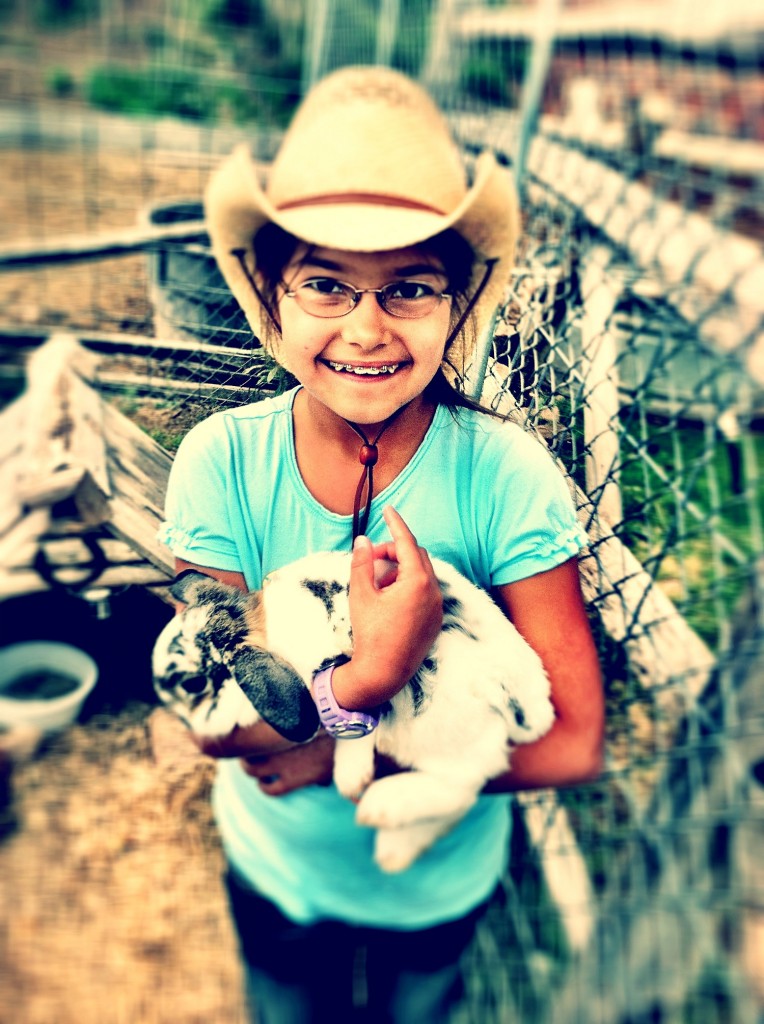 We even had time for slack-lining. You basically try to walk across a rope tied between two posts. Andrew was the master at this one:
Midweek, we loaded into vans and headed for Glenwood Springs to raft the Colorado River. Our guide from the company Whitewater Rafting kept us safe as we all laughed down the roaring river.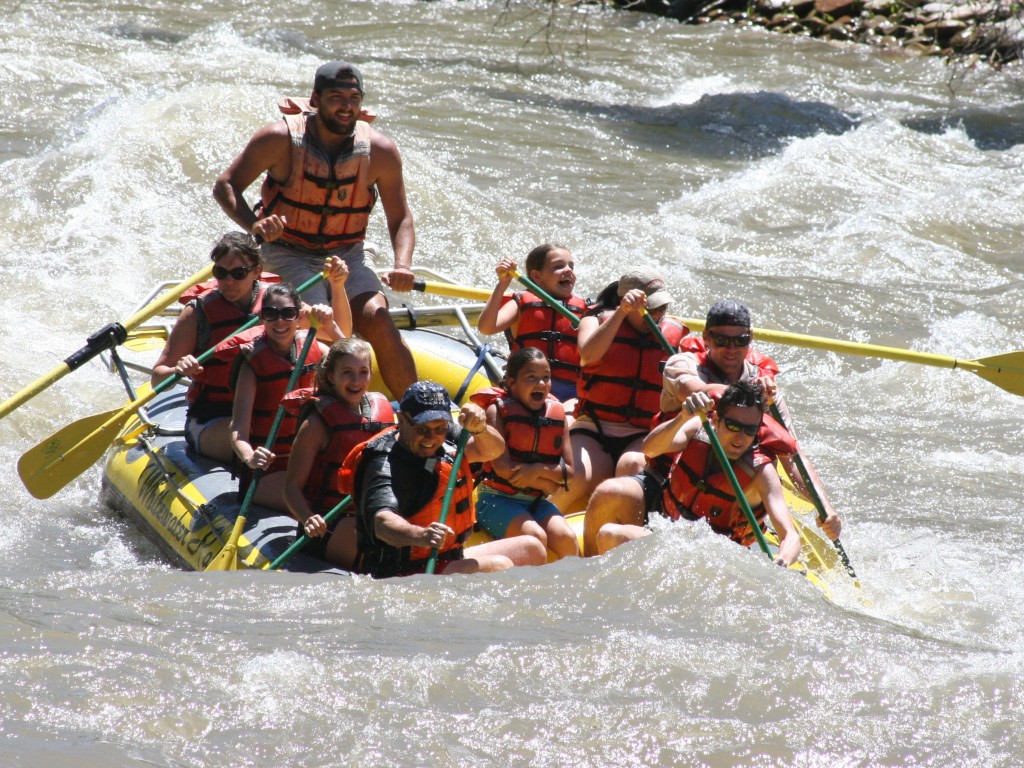 On our last day we did a long (3 1/2 hour) ride up Black Mountain. Before leaving Chef Kris set up an amazing picnic outside. Sun shining. 75 degrees. A cool breeze. Perfection.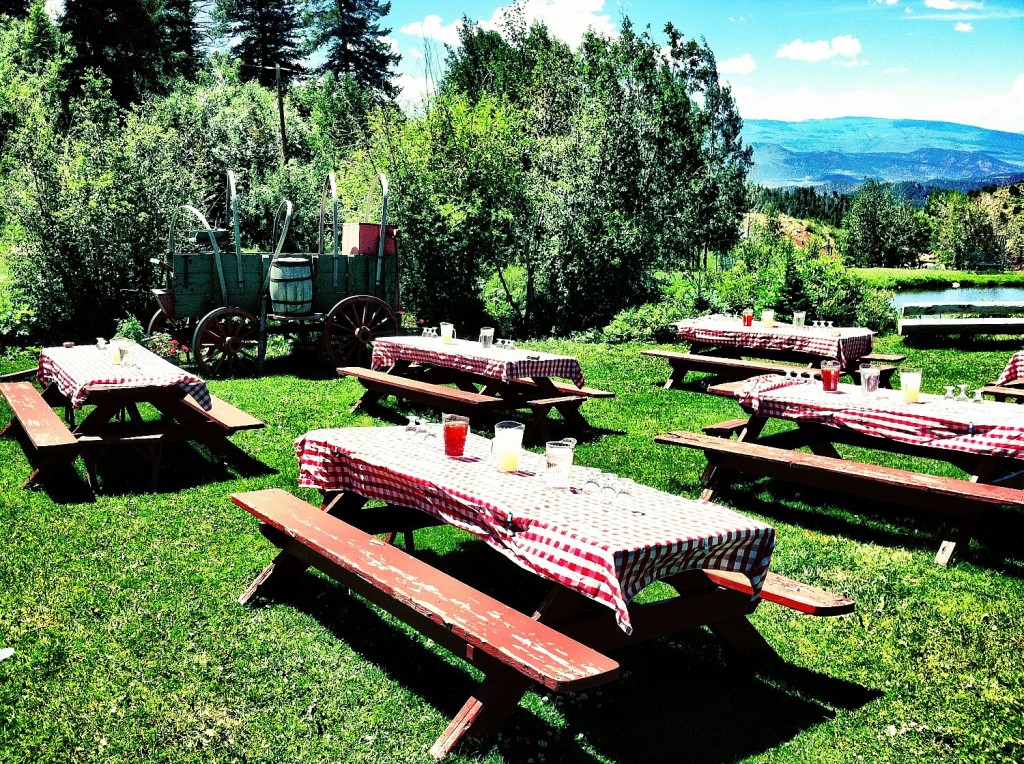 On our way up the mountain I couldn't get over how brilliant the sky was that day. Our long journey took us to 10,000 feet at the top of Black Mountain.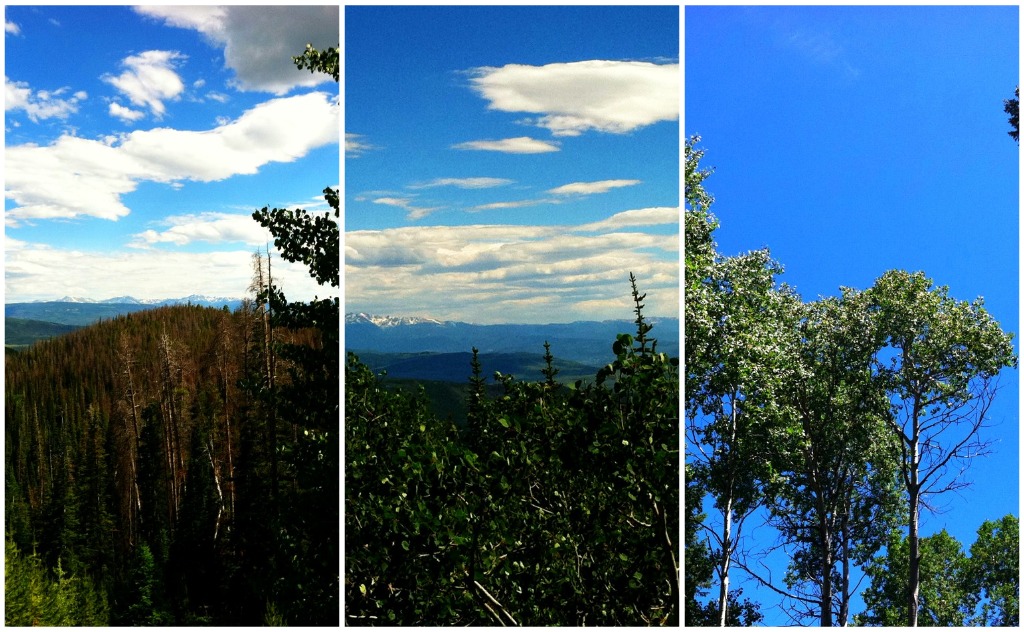 After viewing the peak, we stopped at "pack camp" for dinner. As soon as we arrived, I happily sat down with a margarita and watched as Kris cooked dinner over the open fire, reflecting on the life-long memories made in a short week of mountain living.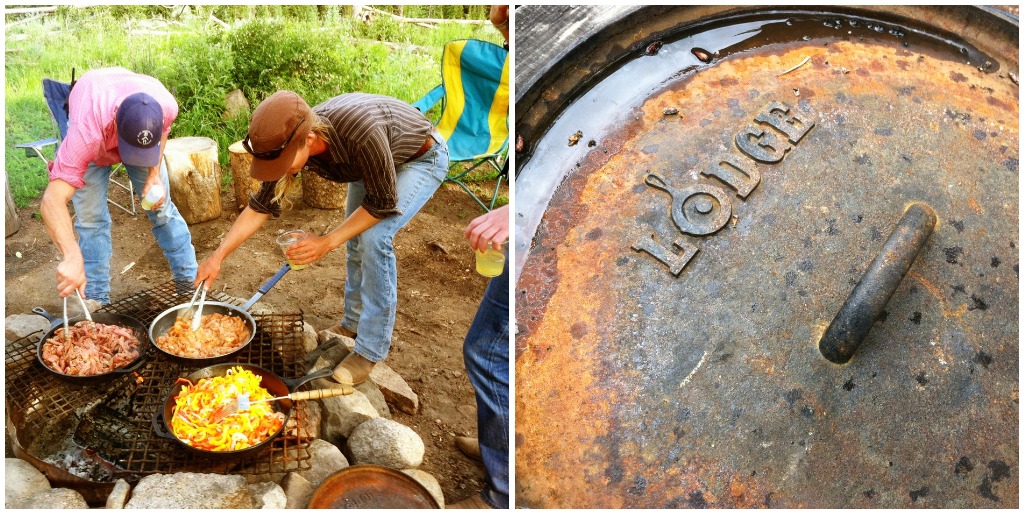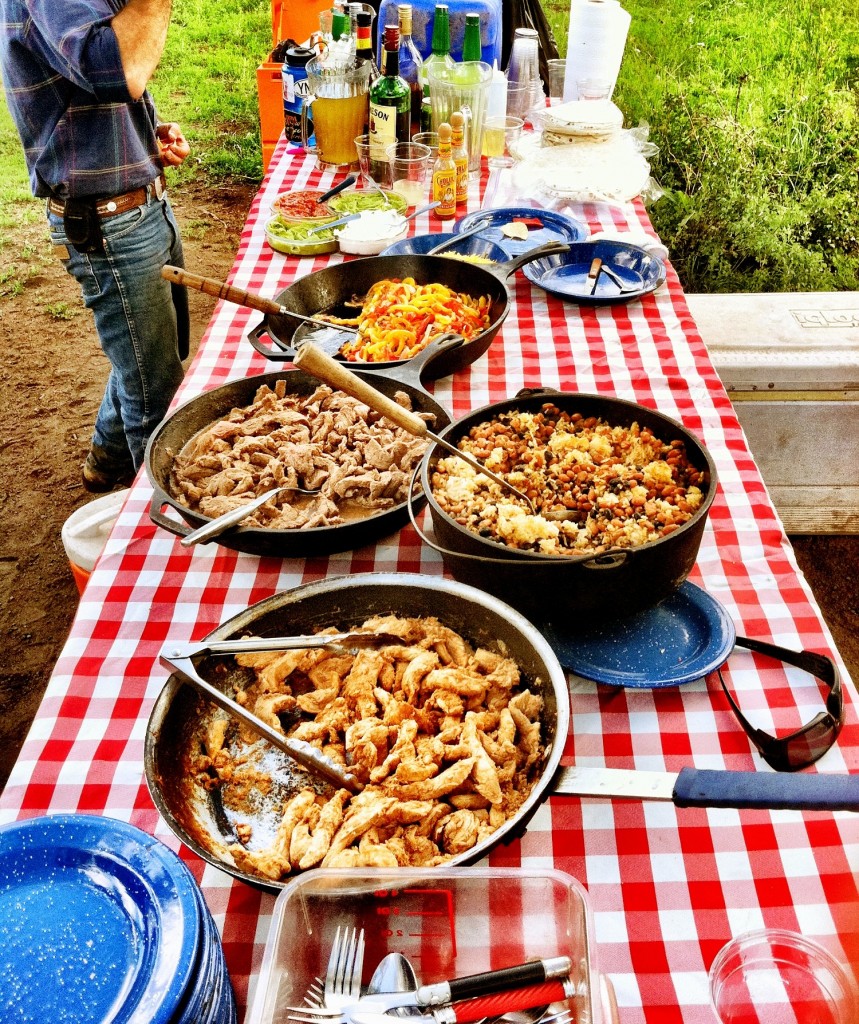 The camp up in the woods even had a fancy restroom. They called it "The Loo with a View".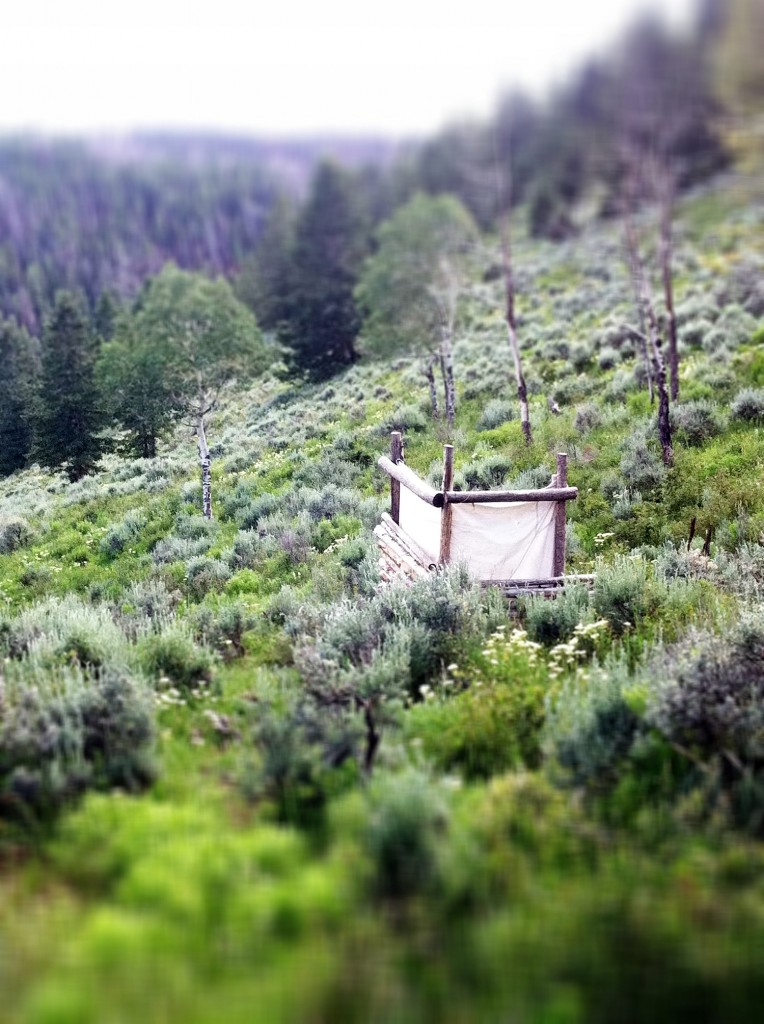 Black Mountain Ranch was a magical place where as soon as we arrived everything was taken care of. If you're looking for a little change, bring friends or family and see if your country side comes out. Or just drive to where the road ends, unplug, and enjoy the very best of the Rocky Mountains.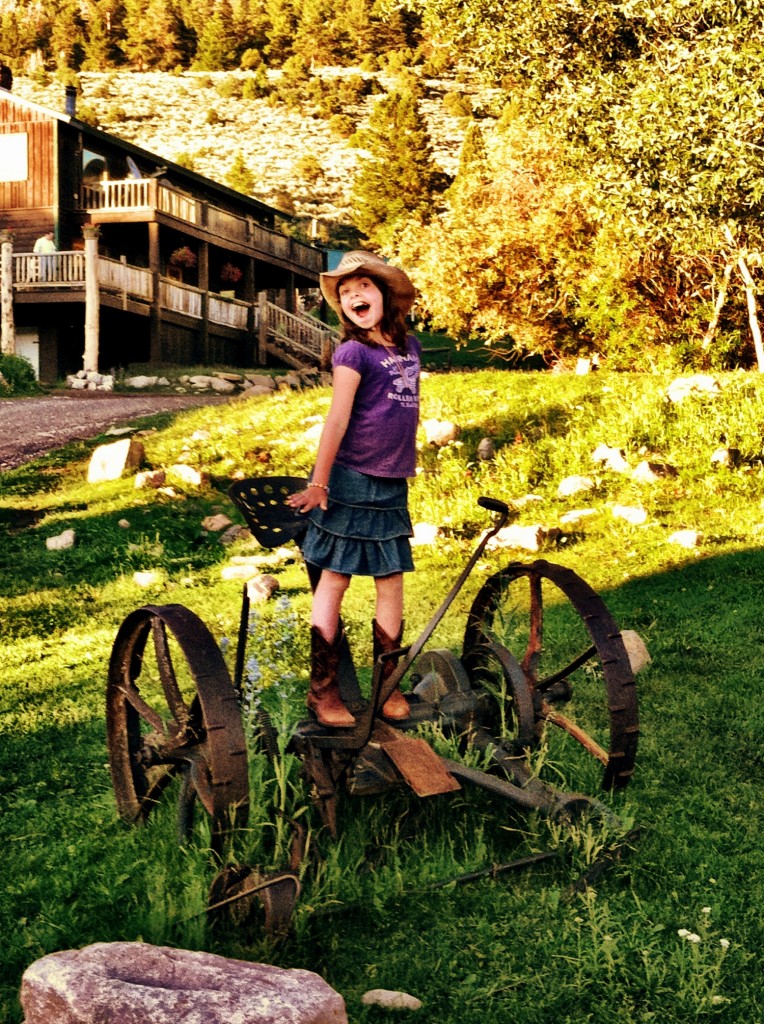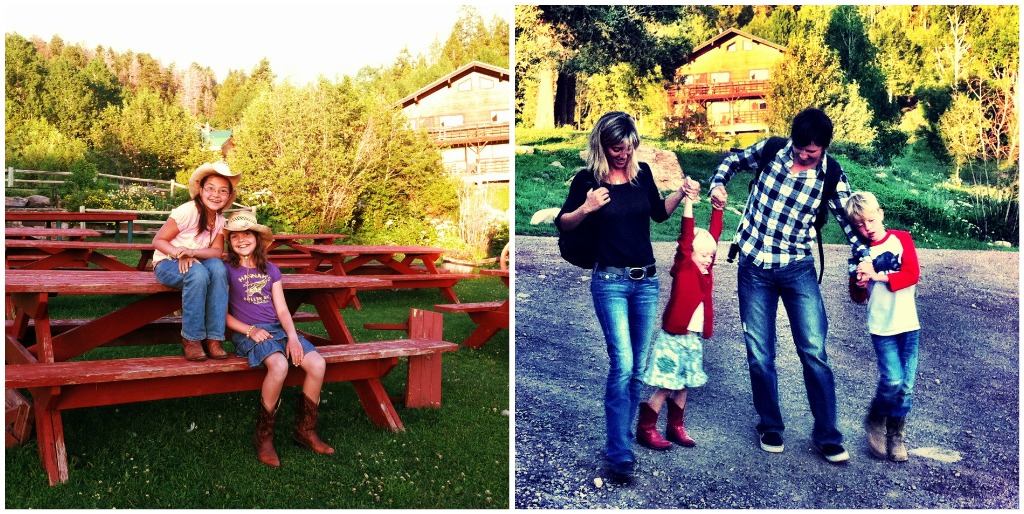 SaveSave