Cherry Clafouti (Klah-Foo-tea). It sounds so fancy. Tell your friends you've made this and they'll think you spent hours in the kitchen. The first time I made one I thought, "That's it? How easy is this?"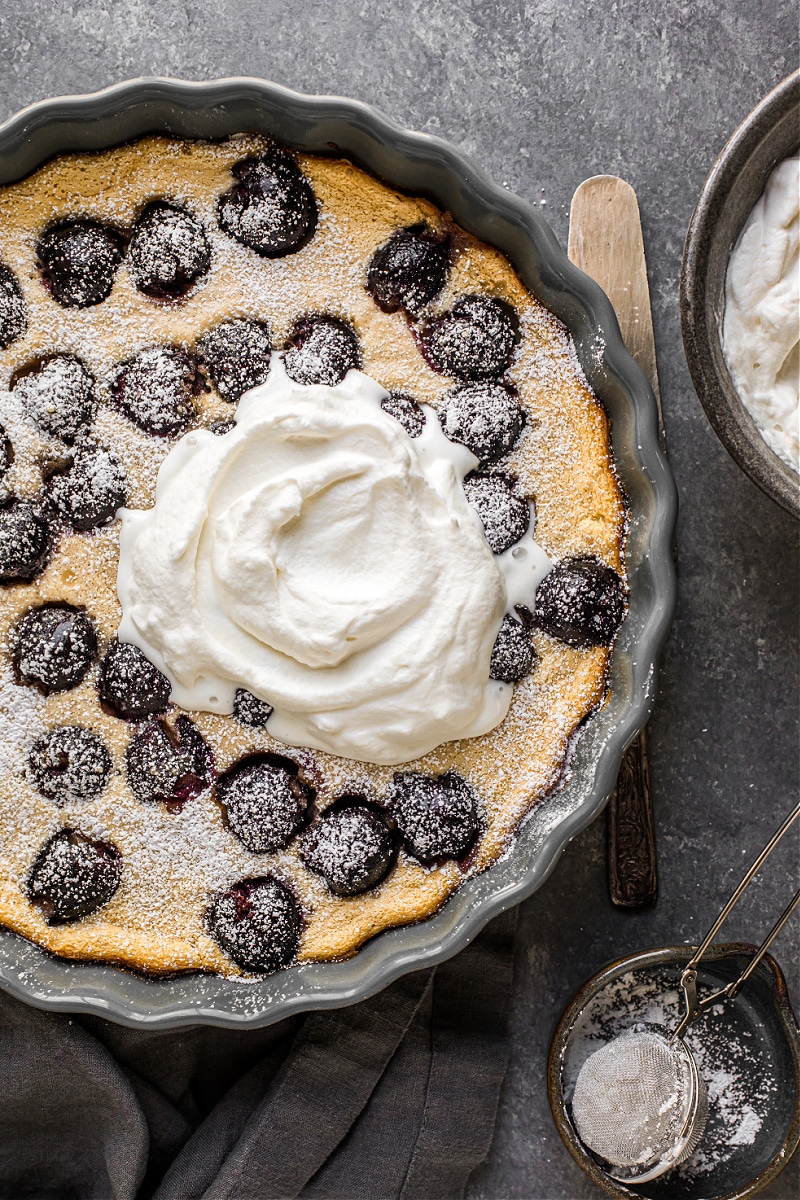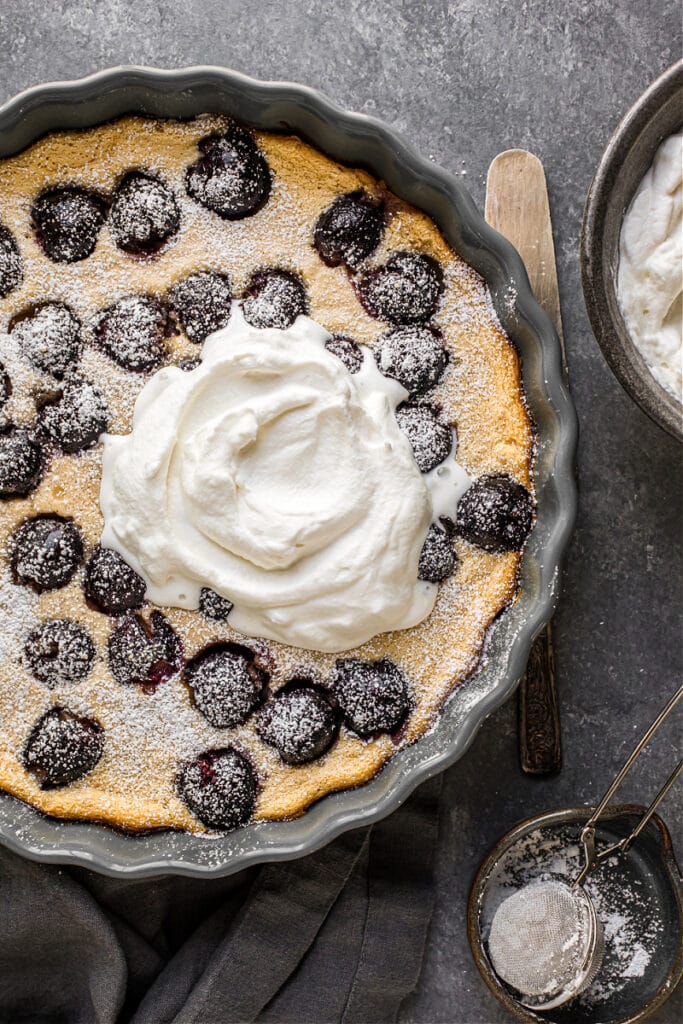 Our first cherries of the season arrived last week. The girls and I headed to the Santa Monica Market (my oldest calls the Wednesday market "da bomb") and met up with Gaby for a little shopping.
The balmy air felt wonderful and the bright sun lifted our spirits. As we strolled down the street toward the beach, we all gasped when we saw cherries piled high on a table. The proud farmers showed off the season's first cherries and promised us that three different varieties would be available this week. We all devoured samples and I left with red-stained lips and 3 pounds of cherries.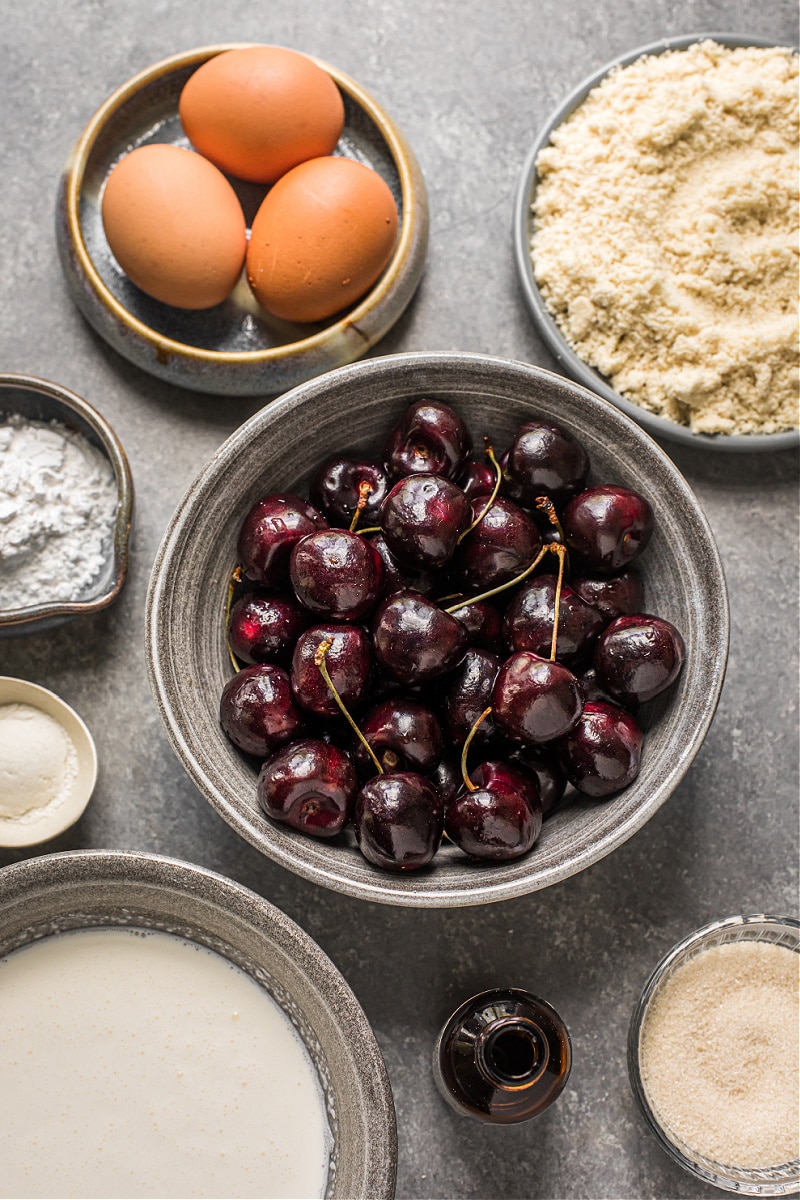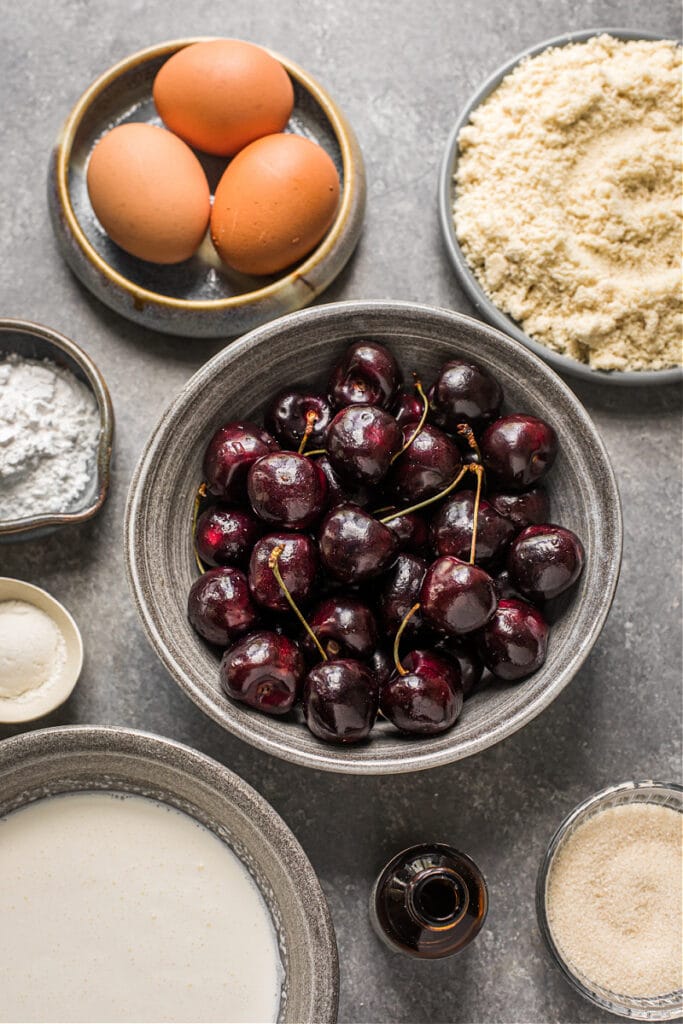 I drove home thinking of all of the ways I could use my cherries and finally decided that trying a clafouti seemed like a simple and sweet way to end the day. To make this simple dessert, all you need is a shallow 10-inch dish, a large mixing bowl, measuring cups and spoons, and a whisk. Whisk the batter together in the bowl, plop the cherries down in the dish, pour the batter over them, bake and serve with sweetened whipped cream. Now truly, how easy is that?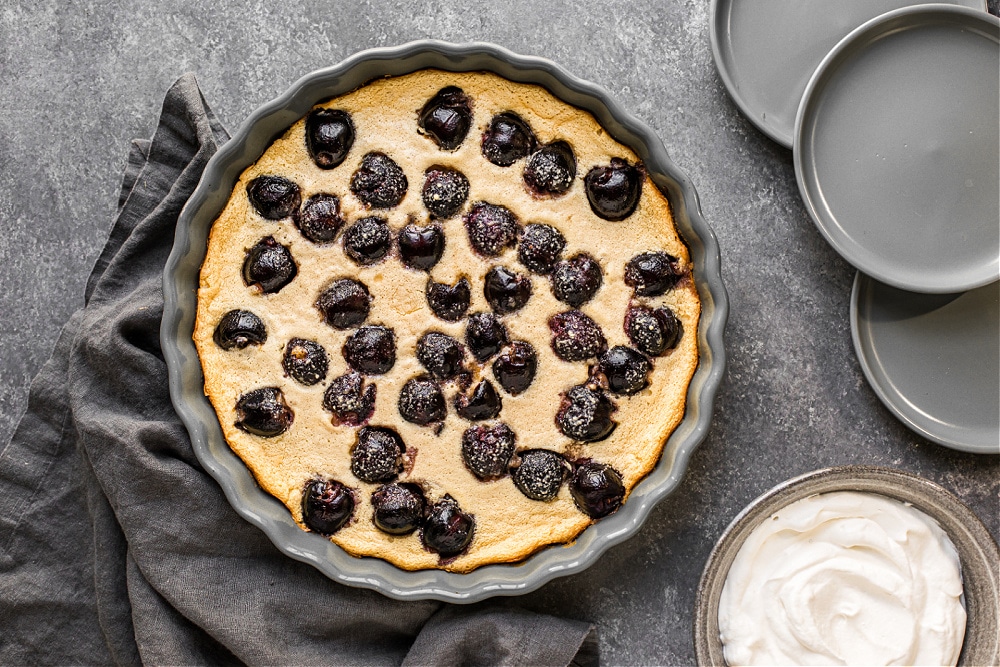 Cherry Clafouti
This is a subtly sweet dessert. If you'd like your clafouti on the sweeter side you can add an additional 2 tablespoons sugar.
Ingredients
1/4 cup organic cane sugar
1 cup heavy cream
3 large eggs
3/4 cups finely ground, blanched almond flour
1 1/2 teaspoons coconut flour
2 tablespoons arrowroot
1/2 teaspoon almond extract
1 pound sweet cherries, pitted
Instructions
Preheat the oven to 325°F and adjust rack to middle position. Butter a round 10 x 1-inch baking dish (if you don't have one you can use a 9-inch pie plate), In a large bowl whisk the sugar, heavy cream, eggs, almond flour, coconut flour, arrowroot, and almond extract until the batter is blended.
Scatter the cherries in the prepared baking dish; pour the batter on top. Bake for about 30-35 minutes, until a toothpick inserted in the center comes out clean. Cool for 10 minutes before serving.
7.8.1.2
3382
https://deliciouslyorganic.net/cherry-clafouti-recipe/
Copyright 2016 Deliciously Organic