Chocolate gummies are great for a fun snack or for a little something sweet after a meal.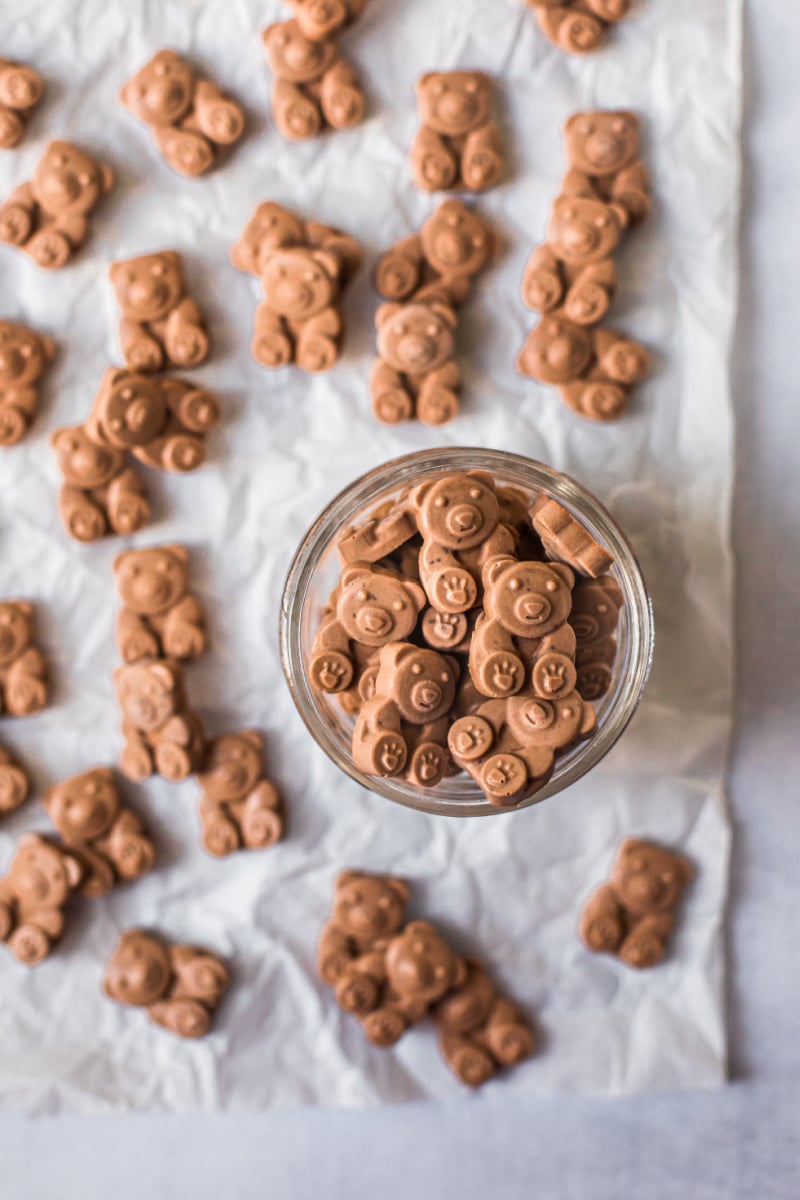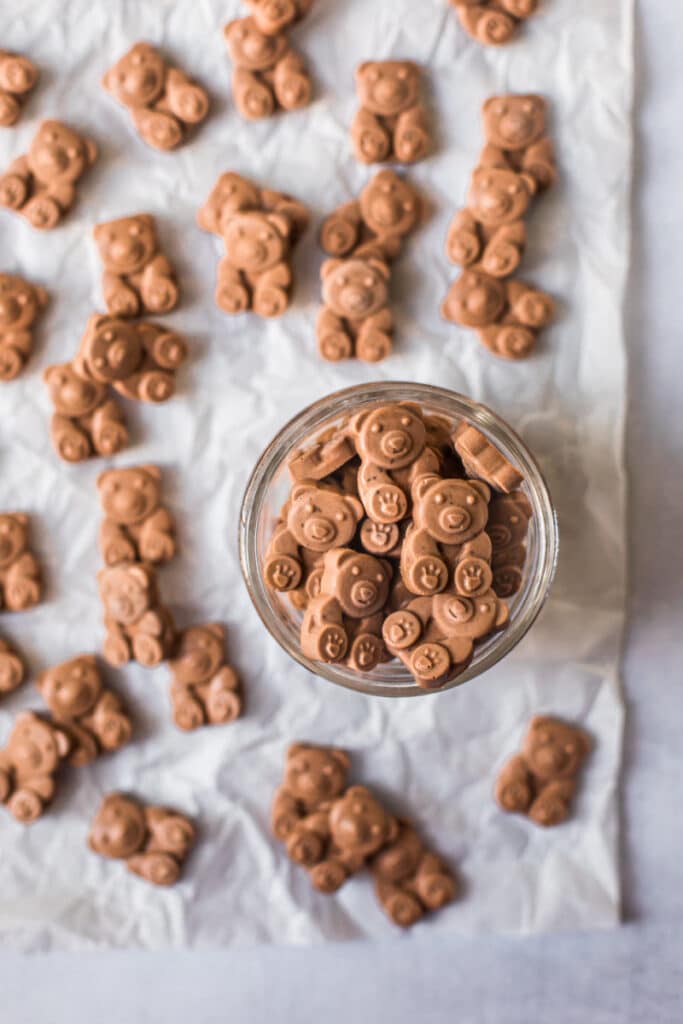 The gummies are a combination of heavy cream, gelatin, cocoa, maple syrup, instant decaf coffee, sea salt, and vanilla. The instant decaf is optional, but it does deepen the chocolate flavor, so I recommend giving it a try.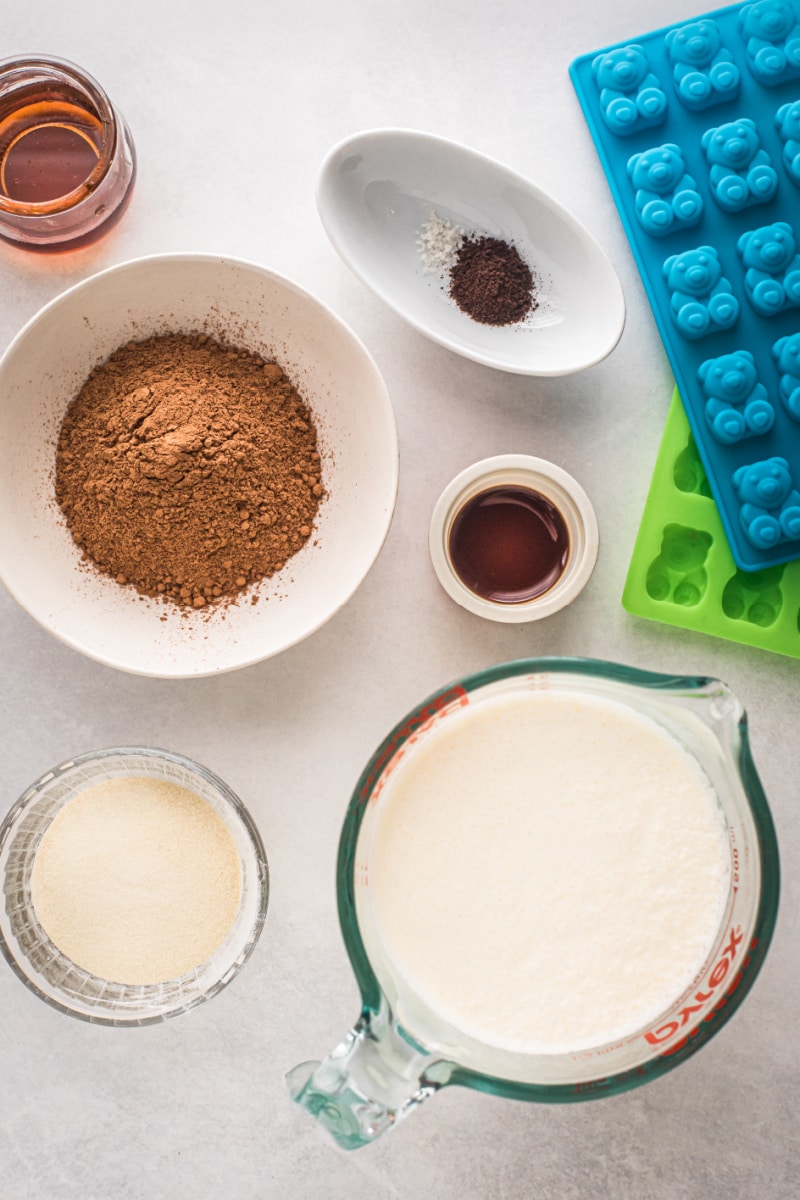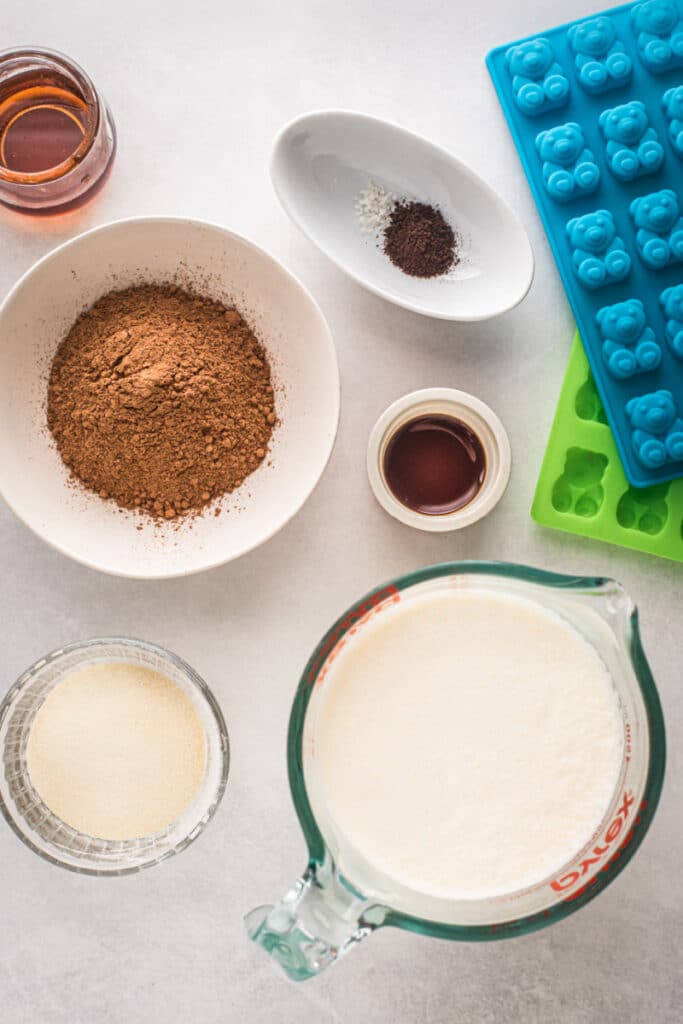 You can pour the liquid mixture into an oiled 8×8 pan, or you can use a candy mold. Because the liquid is cooled and then put into the refrigerator, I feel ok using a silicone mold, but if you prefer to stay away from any kind of silicon, the square pan is a good option.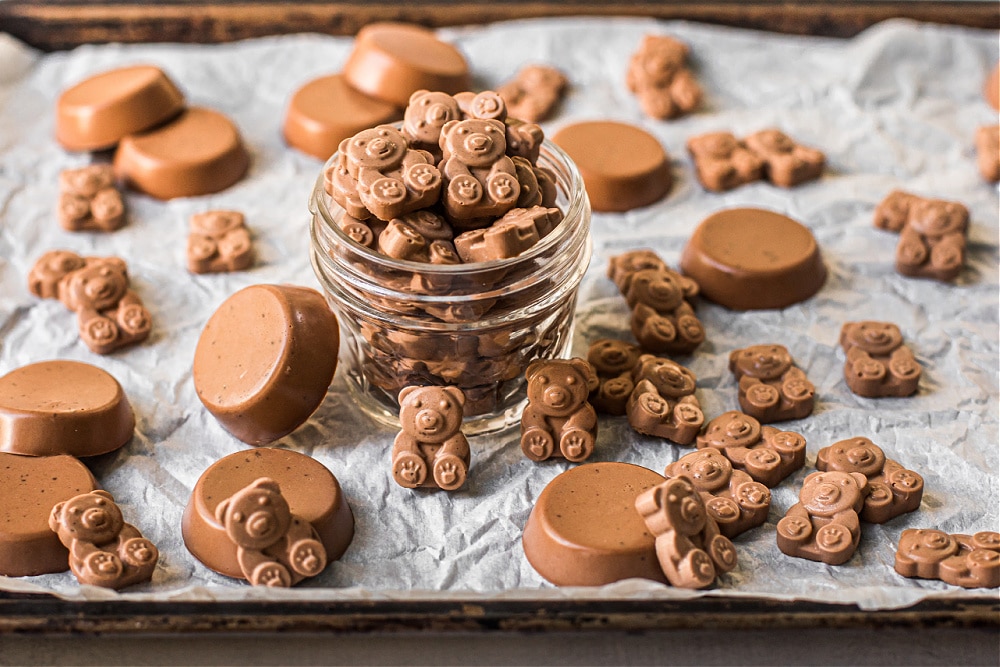 The chocolate gummies can be made with coconut milk, but keep in mind that the gummies will have a strong coconut flavor. Be sure to only use coconut milk and not a coconut beverage. Native Forest is the one I recommend.
Print
Chocolate Gummies
Prep Time:

15 minutes

Cook Time:

10 minutes

Total Time:

5 hours 25 minutes
Instructions
Pour the cream into a medium saucepan and sprinkle the gelatin overtop. Let sit for 5 minutes to allow the gelatin to bloom. Add the cocoa powder, maple syrup, instant coffee, and salt. Put the saucepan on the stove over medium-low heat and whisk constantly until gelatin is dissolved and all ingredients are incorporated. Remove from the heat and whisk in vanilla. Pour mixture through a fine mesh sieve. Cool for 20 minutes, then pour into molds or an oiled 8×8 baking dish. Refrigerate for 5 hours. Serve cold.