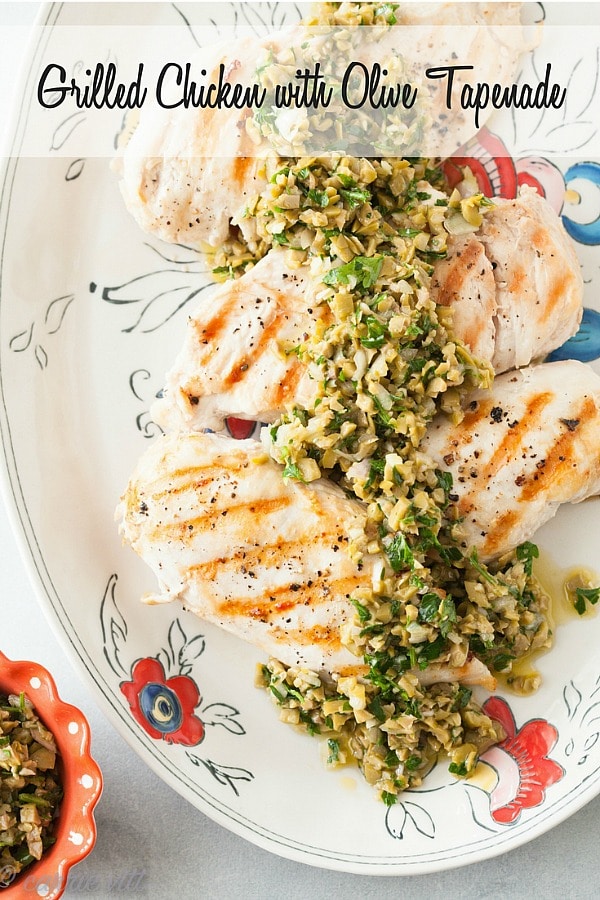 When it comes to eating healthy, we often make things too complicated. We feel like everything needs to look like it does on Instagram, or we focus on all of the foods we wish we could eat, instead of the foods we actually can enjoy eating.
I completely understand the temptation, especially if you've just found out you have to avoid dairy and gluten, or are in dire straits and wanting to change your diet so you can feel better, but I want to encourage you to take a step back and try and simplify. Eating healthy really doesn't have to be super complicated!
Today, I've got some tips that I share with my Nutritional Therapy clients to make the change go as smooth as possible.
Focus on what you can eat instead of what you have to avoid. This mindset makes it easier and much more enjoyable as you're taking steps to change things up.
Focus on the major food groups – protein, carbs and fats – and make sure you get enough of each. In general, it's a good idea to get 40% carbs, 30% protein and 30% fat. You might find you need a bit more or less of certain foods, so make sure to listen to your body and do what's best for you.
A good way to get going is to purchase meats, vegetables and healthy fats. For most of our meals, I pull out a piece of meat and vegetables, cook them in some butter, season with Celtic sea salt and I've got an entire meal that is satisfying and nutritious!
Make soups and stews the backbone of your diet. I make one pot a week and then we reheat when needed for lunches, a quick dinner or even breakfast.
Get an insulated thermos so you can reheat soups, stews, and leftovers and take them with you to work, if you're out running errands, if you're traveling, etc.
Have a couple smoothie recipes that you enjoy, and always have those ingredients on hand for an easy meal.
Grab some Farmhouse Culture sauerkraut and eat a few tablespoons each day to get in a few million probiotics in your diet. Easy, right?!
If you're looking for more daily inspiration, I encourage you to come join me over on Instagram. By the way, you don't have to have an account on Instagram to see my posts, just bookmark this page and check out my daily tips!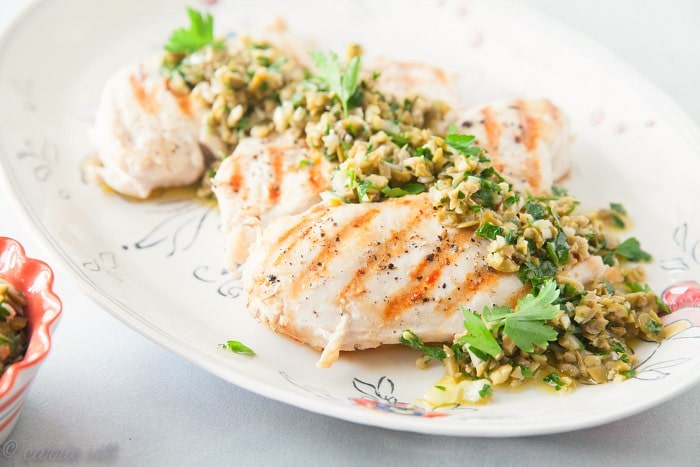 Here is a new, easy chicken recipe for you! The chicken can either be grilled or cooked on the stove top in a grill pan and then it's topped with an olive tapenade. The tapenade takes just minutes to put together and you can store the leftovers in the fridge to use later in the week over vegetables or other grilled meats.
What are your favorite healthy recipes you like to cook during the week? I'd love it if you linked to them in the comment section so we can all bookmark them!
Print
Grilled Chicken with Olive Tapenade (and Healthy Eating Tips)
Author: Carrie Vitt
Prep Time:

10 minutes

Cook Time:

10 minutes

Total Time:

20 minutes
For the Chicken:
4

organic boneless, skinless chicken breasts
Celtic sea salt and freshly ground black pepper
For the Tapenade:
1

cup

green olives

2

shallots, peeled

1

clove garlic

1/2

cup

flat-leaf parsley

1 tablespoon

fresh lemon juice
Zest of

1

lemon

1/2

cup

extra-virgin olive oil
Instructions
Heat the grill to medium and season chicken breasts with sea salt and pepper. Grill until cooked though.
Meanwhile, put the green olives, shallots, garlic, parsley, lemon juice and zest in the bowl of a food processor and pulse until all ingredients are diced. Pour olive mixture into a small bowl and stir in olive oil. Season to taste with sea salt if preferred.
Place the grilled chicken on a platter and top with tapenade. Serve.