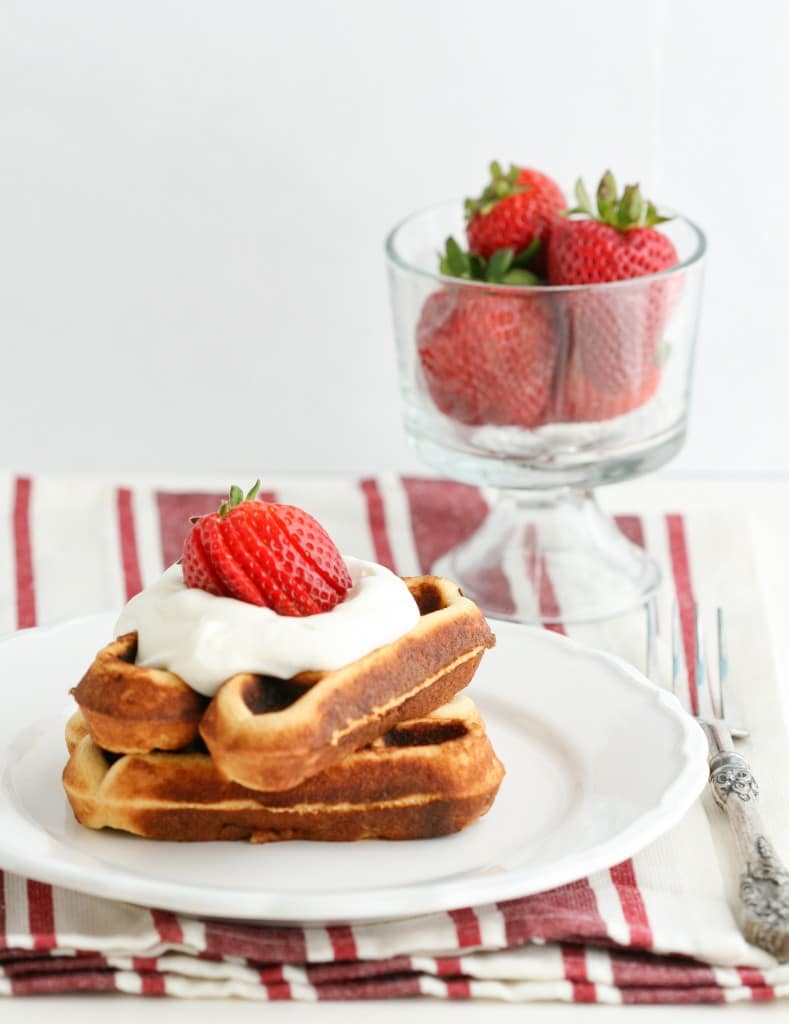 Amie and I decided to meet in a hotel lobby at noon. It was a cold and rainy day in NYC. Like a typical tourist, I got lost on my way to the hotel, and arrived a bit late – frazzled and cold. Amie immediately greeted me with a huge smile and a hug. We sat in large red chairs, in a dark lounge, next to the window and just enjoyed being out of the elements for a bit. We had met months before, but hadn't really gotten to know one another. Amie began telling me her story and I couldn't believe my ears. She had struggled with health issues and went to doctor after doctor trying to find the answers. She had become allergic to most foods and had months of severe swelling. After many long months and dozens of doctor's appointments, she discovered it was the food she was eating. Our stories are very similar and we immediately became kindred spirits.
Amieis spunky and has more energy than anyone I know. She's a personal chef, culinary marketing consultant, whole living expert, professional recipe developer, and specializes in gluten-free "clean" recipes. Her site is full of great recipes and ideas for anyone new to clean eating. She also offers loads of encouragement for those struggling with health issues.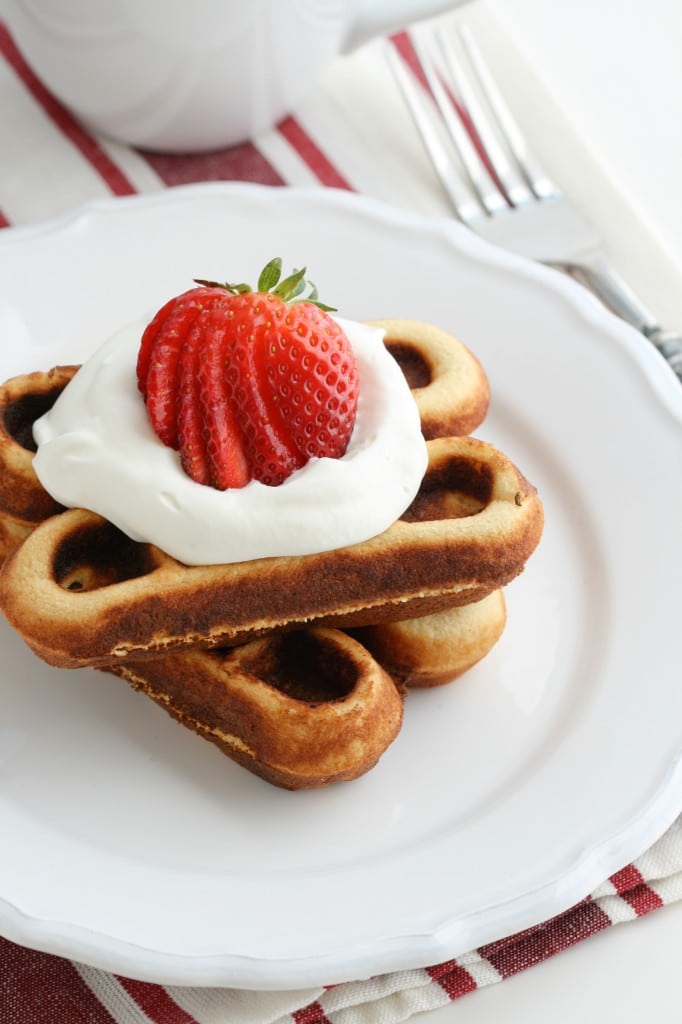 Mother's Day is Sunday and the traditional act of love is breakfast in bed. Many kids and husbands can have a little trouble trying to figure out what to make, which ingredients to buy, and how to execute the plan early on Sunday without setting off the smoke alarms. So, Amie and I thought it would be fun to give your husbands and kids all the tools they need to make you breakfast this weekend.
We have two easy recipes, a shopping list, and step-by-step instructions for Sunday morning. Print off the step-by-step instructions and coconut flour waffle recipe here, then pop over to Amie's site for the second recipe and shopping list. Hand the printed paper to your family and you can sleep soundly knowing that a healthy, delicious breakfast is on the way. Happy Mother's Day.
Ingredients
For the batter:

1 cup coconut flour
1/2 teaspoon Celtic sea salt
8 large eggs
1 cup whole milk (or canned coconut milk)
1 teaspoon baking soda
1/2 cup plain whole yogurt (or coconut milk yogurt)
6 tablespoons unsalted butter or ghee, melted
1/4 cup honey (I used clover)
1 tablespoon vanilla extract

For the toppings:

1 cup heavy cream, whipped (or whipped coconut milk)
1/2 cup maple syrup
1 pint berries, washed and sliced
Instructions
Place all the batter ingredients in a bowl and whisk until smooth. Heat waffle maker. Cook waffles according to manufacturer's instructions. Cool for 5 minutes. Top with whipped cream, maple syrup and berries.

Step-By-Step Instructions for the Breakfast:

The night before:

Remove the butter from the fridge and set it out on the counter so it will soften overnight.
Place all of the dry ingredients for the Savory Cookies in a mixing bowl (flax seeds, garlic, rosemary, walnuts, gluten-free flour mix, oats, and baking soda).

The morning of:

Mix all of the ingredients together for the Savory Cookies and bake them.
While cookies are in the oven, make the coconut waffle batter.
Heat the waffle maker.
If serving coffee, brew the coffee.
Whip the cream (for the waffles) in the bowl of a standing mixer with the whisk attachment, or using hand-held beaters.
Cook the waffles on the waffle maker.
Cut avocado and put salsa in a small bowl.
Cut the strawberries
Plate the food - Place a couple waffles on the plate and top with strawberries and whipped cream. Put a savory cookie next to the waffles and top with a bit of avocado and salsa.
Pour the coffee (don't forget to add any cream or sweetener!)
Serve Mom. Give her hugs and tell her how much you love her.
7.8.1.2
906
https://deliciouslyorganic.net/coconut-flour-waffles-mothers-day-breakfast-menu/
Copyright 2016 Deliciously Organic