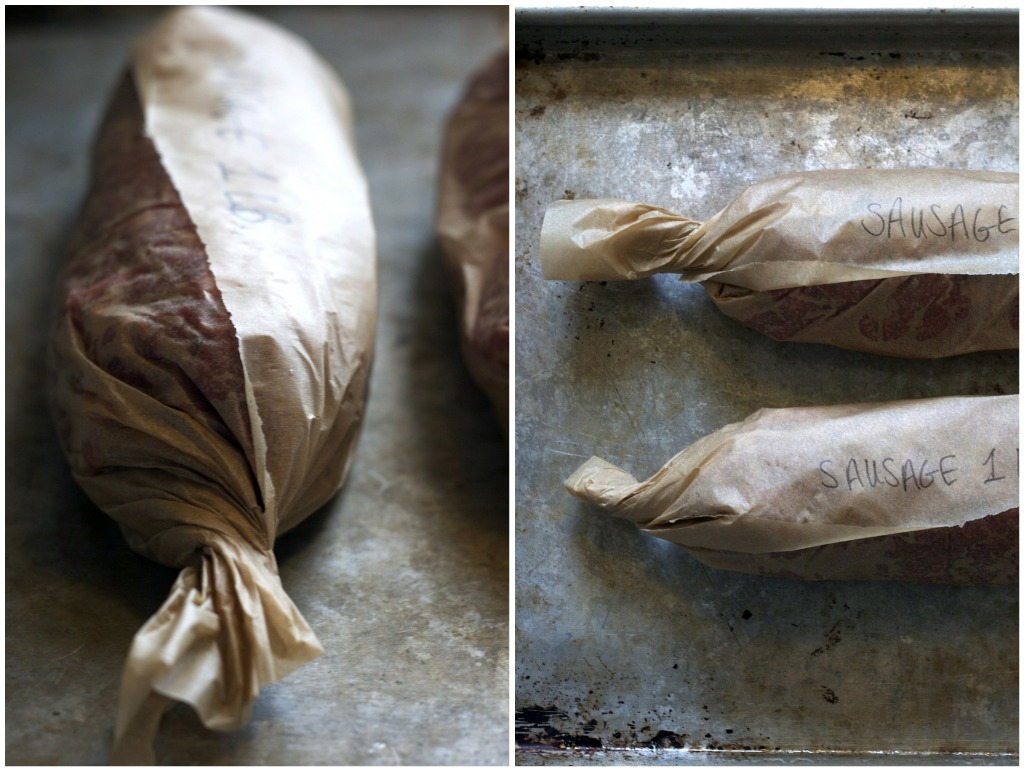 Sometimes simplicity is best. Throughout our grain-free challenge I've found that my cooking has become more simplistic. A roasted chicken, vegetables, salads, grilled meats, a bowl of berries – uncomplicated foods and meals that can be put on the table with little effort.
Our first major cold front came through this week, and with it came dark clouds and sheets of rain. Stormy skies feel like a luxury when you live in the desert. I relished every minute of it. Wednesday afternoon was dark and damp and I decided to spend a little time in the kitchen making homemade sausage. It sounds much more difficult than it really is. I cut up meat in large pieces, froze it for thirty minutes, blitzed it a few times in the food processor with some spices and formed it into logs. It made enough for four meals so I kept one out for dinner and froze the rest. Cut into slices, fried on a skillet and paired with a good salad and we had a simple, comforting meal to end our dark cold day.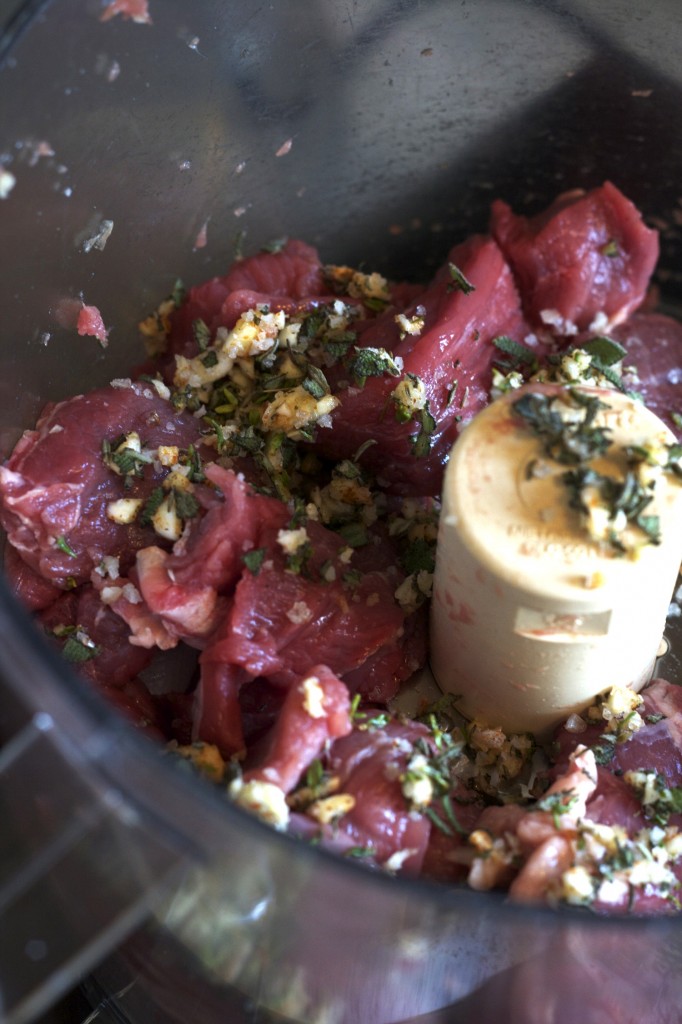 Serves: Makes 4 1-pound logs of sausage
Homemade Sausage
This recipe can be adapted in dozens of ways. Pork, chicken, or beef can be used to create different flavors as well as any spices you like. Can be served for breakfast, lunch or dinner.
Adapted from Martha Stewart Living.
Ingredients
For the sausage:

4 pounds boneless chuck, trimmed (grass-fed preferred)
2 tablespoons chopped fresh sage
2 tablespoons chopped fresh thyme
1 1/2 tablespoons coarse Celtic sea salt
1/4 teaspoon cayenne pepper
Instructions
Cut meat into 1-inch cubes and place on a baking sheet. Freeze for 20 minutes. In a small bowl combine sage, thyme, salt and cayenne. Place 1 pound of meat in the bowl of a food processor. Add a heaping tablespoon of seasoning mix to meat and pulse in food processor until ground and spices are incorporated throughout the meat. Transfer to a large piece of parchment paper. Roll into a log and twist the ends of the paper to secure. Repeat with remaining meat. Can be frozen for up to 2 months.

To cook:

Place the log of sausage in the freezer for 30 minutes (this makes it easier to slice). Cut into 1/4-inch thick pieces. Cook on a skillet over medium-high heat until golden brown on both sides and cooked through. (I cooked mine in a small amount of ghee .) You can also crumble and cook it and add to a sauce, soup, or use it for a pizza topping.
7.8.1.2
3166
https://deliciouslyorganic.net/homemade-sausage-recipe-grain-free-challenge/
Copyright 2016 Deliciously Organic
SaveSave