Homemade sausage is easy to make and much more healthy than many of the options at the grocery store!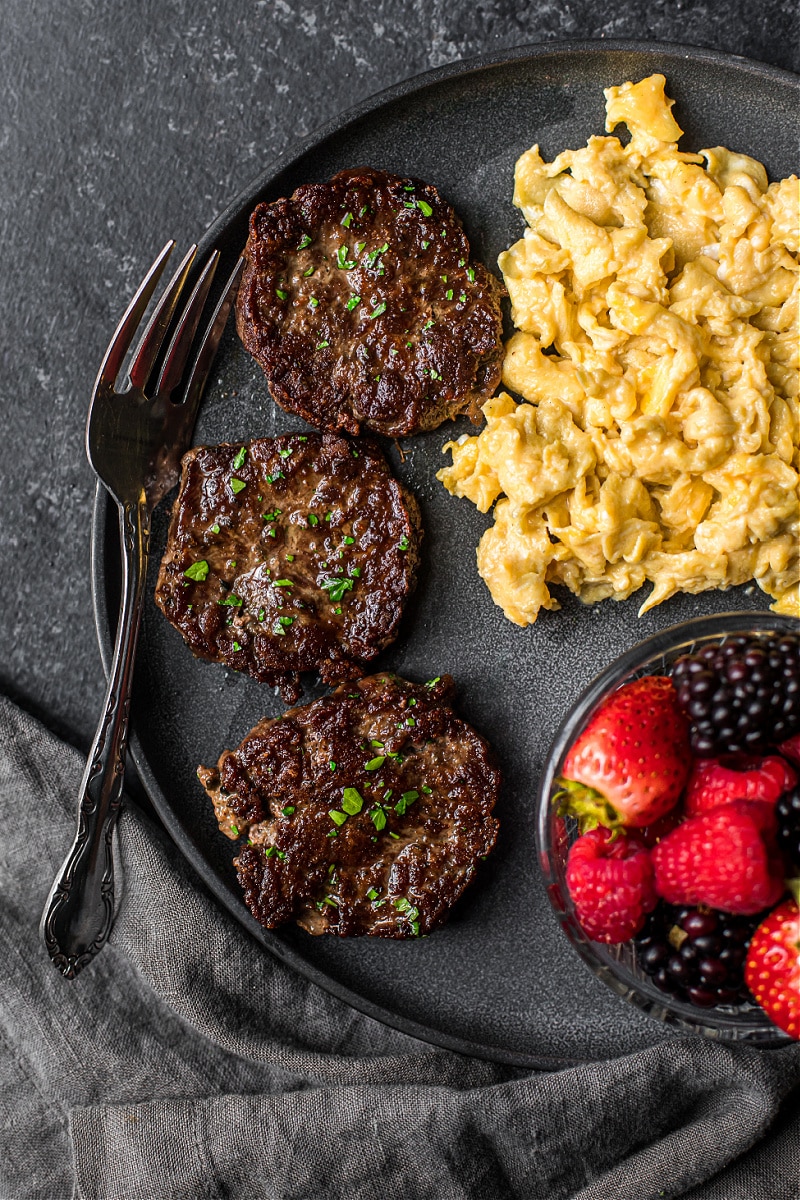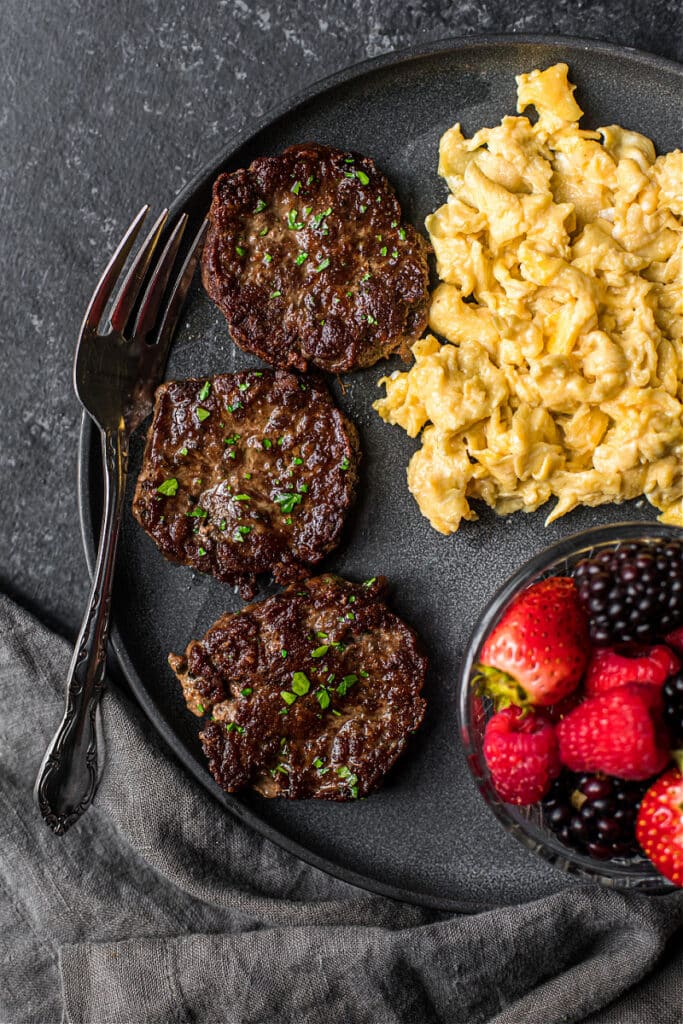 I know making homemade sausage can sound difficult, but it's actually very easy. You cut up the meat into large pieces, freeze for 20 minutes and then blitz it a few times in the food processor with some spices. Form it into a log and you're done!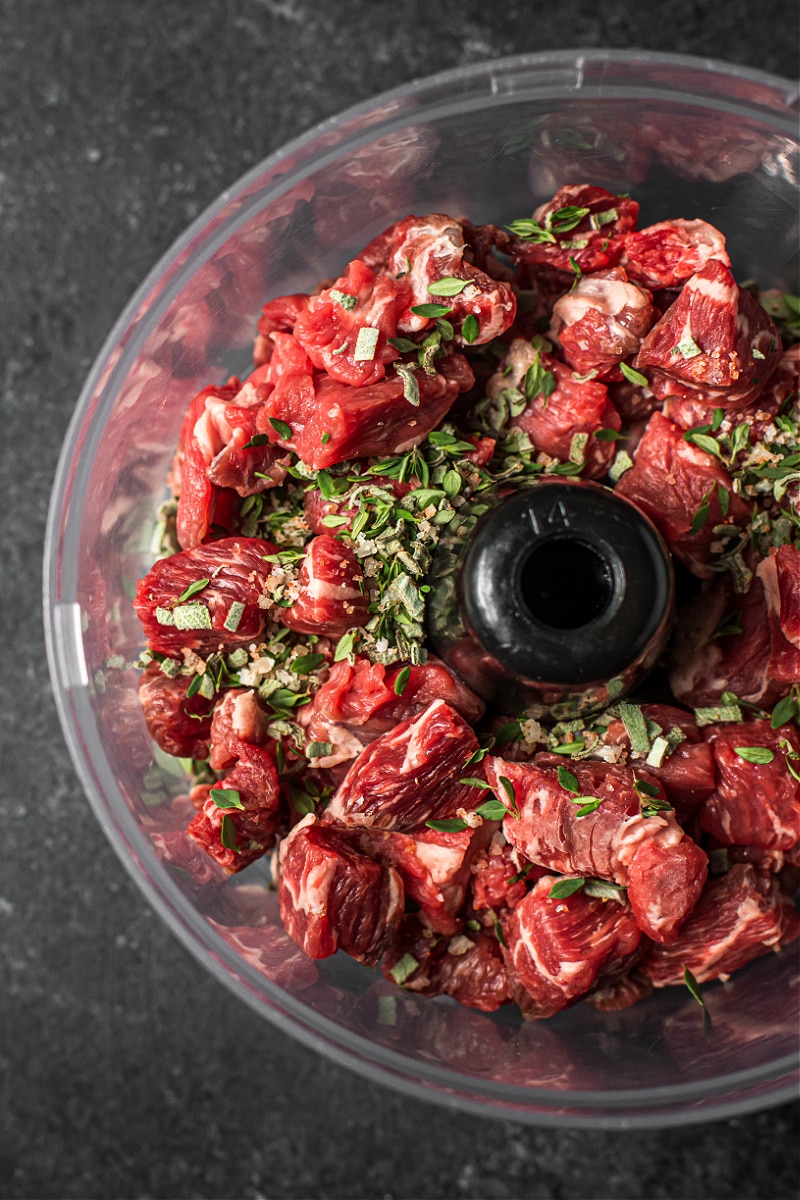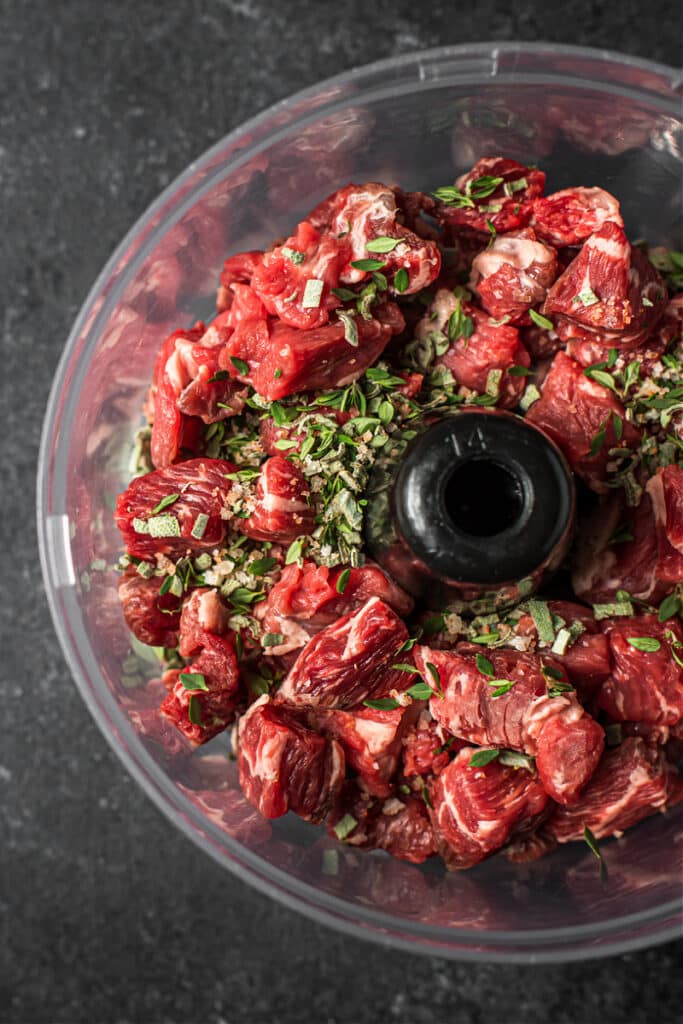 You can swap out the beef for chicken, turkey or pork and even add other seasonings such as garlic, thyme, red pepper flakes or even a touch of brown sugar for some sweetness.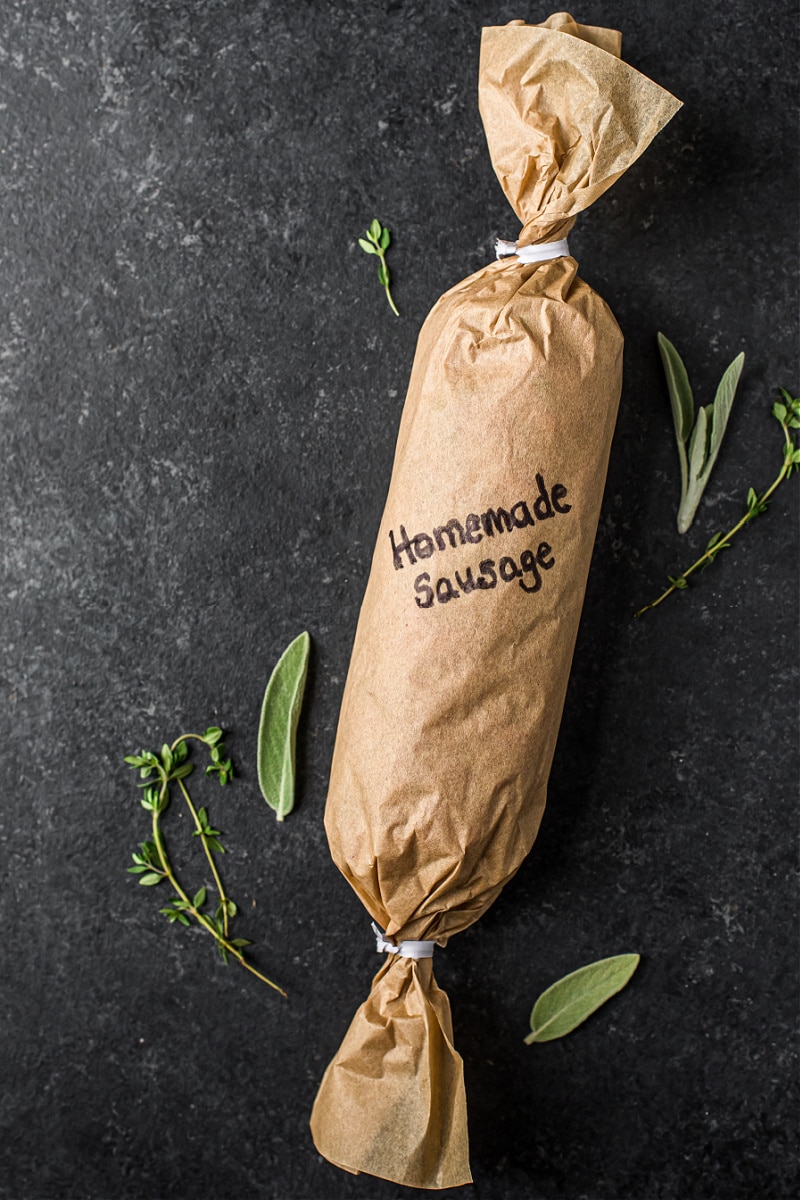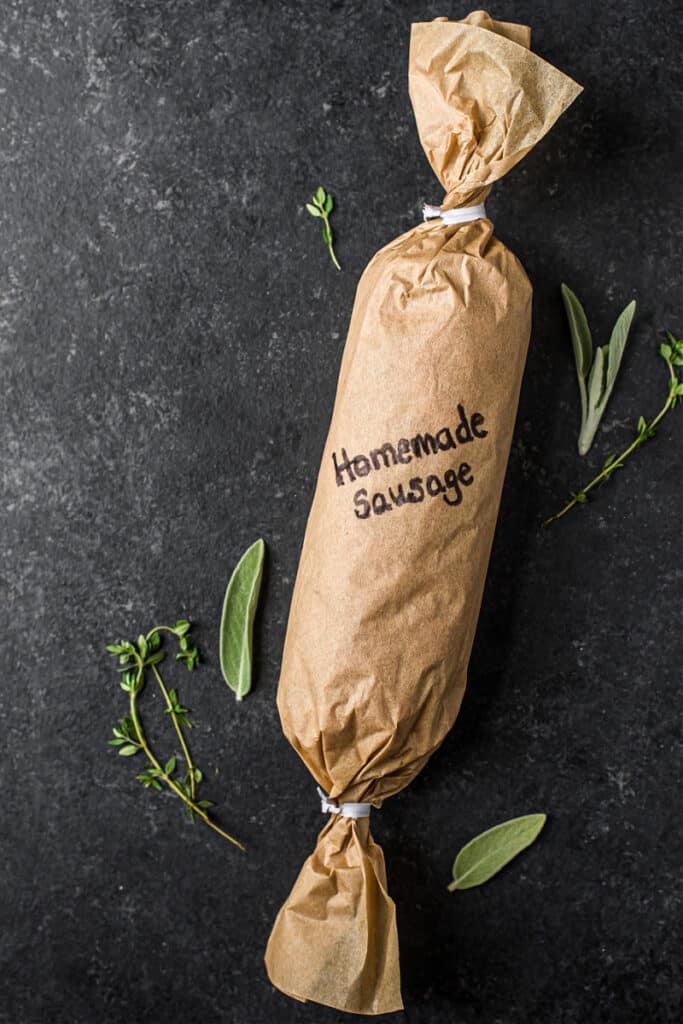 You can store the sausage in the freezer or fridge. When you're ready to cook some up, you need to cut it into slices, and fry it in a skillet. It's great paired with eggs and fruit for breakfast, or you can serve it alongside a big salad and sourdough for dinner.
And, if you don't want to form it into logs, you can also brown it and break it up with a wooden spoon and add to sauces, soup, or use it for a pizza topping.
Print
Homemade Sausage
This recipe can be adapted in dozens of ways. Pork, chicken, or beef can be used to create different flavors as well as any spices you like. It can be served for breakfast, lunch or dinner. 
Author: Deliciously Organic
Prep Time:

25

Total Time:

25 minutes

Yield:

4 - one pound sausage rolls

Diet:

Gluten Free
For the sausage:
4 pounds boneless chuck, trimmed (grass-fed preferred)
2 tablespoons chopped fresh sage
2 tablespoons chopped fresh thyme
1 1/2 tablespoons coarse Celtic sea salt
1/4 teaspoon cayenne pepper
Instructions
Cut the meat into 1-inch cubes and place on a baking sheet. Freeze for 20 minutes. In a small bowl combine sage, thyme, salt and cayenne. Place 1 pound of meat in the bowl of a food processor. Add a heaping tablespoon of seasoning mix to meat and pulse in food processor until ground and spices are incorporated throughout the meat. Transfer to a large piece of parchment paper. Roll into a log and twist the ends of the paper to secure. Repeat with remaining meat. Can be frozen for up to 2 months.
To cook:
Place the log of sausage in the freezer for 30 minutes (this makes it easier to slice). Cut into 1/4-inch thick pieces. Cook on a skillet over medium-high heat until golden brown on both sides and cooked through. I like to cook it in a small amount of ghee. You can also crumble and cook it and add to a sauce, soup, or use it for a pizza topping.
Keywords: homemade sausage
SaveSave